/

/

/

How to Hire a Proofreading Editor (With Job Descriptions)
You want the writing you produce to be the best it possibly can be, right? Well, here's the thing: you can't do it alone.
Even the most experienced writers make mistakes. These mistakes can range from plot holes or factual inaccuracies to typos that change the meaning of sentences to minor grammatical errors and everything in between.
Sure, you can catch a lot of these yourself on a read-through. You can also use tools to scan your content and check for errors. These aren't foolproof, though, so while you can catch some errors this way, you never know what you might be missing.

That's where a proofreading editor comes in!
What Is a Proofreader?
Editors come in many different forms. At their most advanced, developmental or substantive editors can do things like fact-check your content, help you develop an outline with logical flow and progression of ideas, and guide the way you make and support your conclusions. Those editors are worth their weight in gold, but they aren't the kinds of editors we're talking about today.
Instead, we're focusing on the other end of the spectrum: the proofreader.
A proofreader is an editor who reads through your content and identifies small issues and problems with your writing.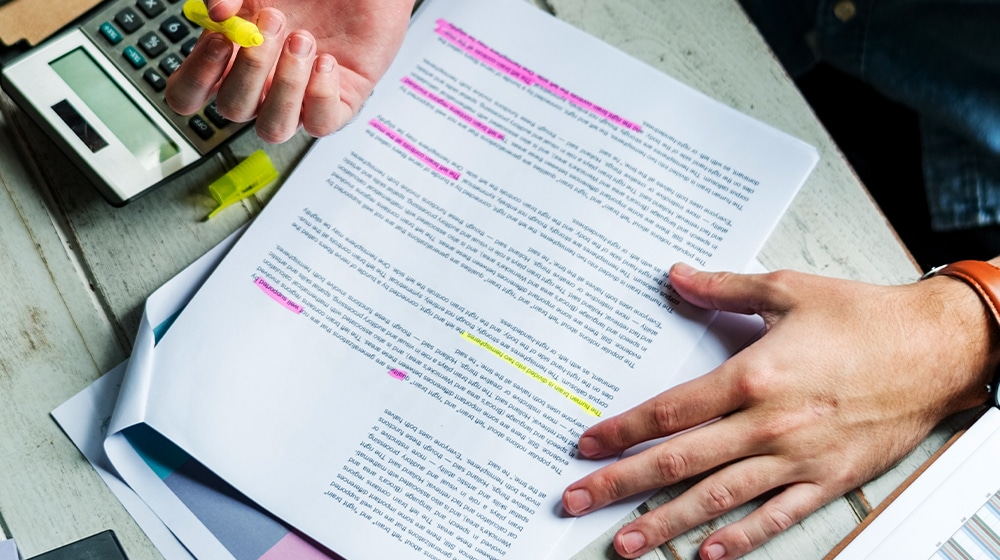 These include things like:
Misused words. (Too vs. to, affect vs. effect, discreet vs. discrete)
Misspelled words. (Any word you misspell should be caught)
Grammatical errors. (Including problems adhering to a style guide)
Unclear sentences.
Sentences that cut off mid-way through.
They may also put themselves in the shoes of a reader and ask you questions that a reader might ask, so you can decide if you need to add more clarity or remove extraneous sections, though this is usually outside the scope of what a proofreader does. Typically, the proofreader's job is to polish up what you give them, not to judge it.
Note that some of the responsibilities above may be considered copyediting instead of proofreading. The lines are blurry; be sure to discuss your needs with any prospective editor you might consider hiring.
Proofreading is generally the final pass over a piece of content before it is sent off to publication. All of the major issues in structure and content should be hammered out before the proofreader ever sees it. They're just a final set of eyes on your content.
Is a proofreader important in the digital age?
This is a valid question a lot of people ask. A proofreader is a very important individual in print media, but for digital publishing, you can always just go in and fix a typo or issue when you see it or when someone points it out, so do you really need them?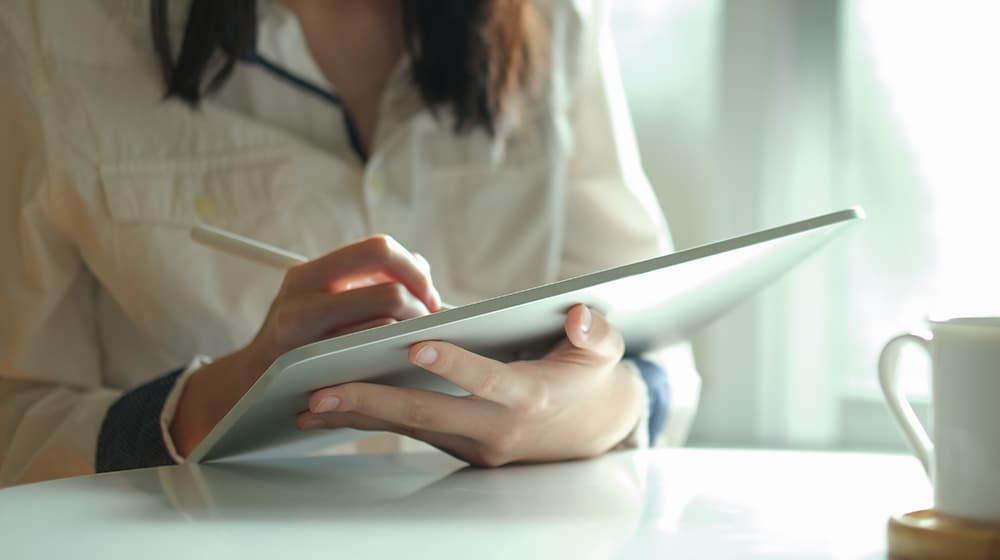 The answer is yes and no. Sure, you can fix an issue later if you see it on your blog, but how often are you reading your own blog? Moreover, even if you can fix a problem, the presence of a problem in the first place is a hint at less care, attention, and professionalism put into your content. The more mistakes you make, the worse the impression people will have of you. A proofreader is a relatively cheap and simple way to give a much better impression.
Eight Tips for Hiring a Proofreader
When you're looking to pick up a proofreader to read over your content before publication, you need to know what to look for. Since proofreading is relatively simple (anyone with fluency in your language can generally do it) and since there are tools like Grammarly out there to do the heavy lifting, there are a lot of people offering proofreading services. The trick is finding a good proofreader, which you can do if you follow these eight tips.
1: Look for Certifications
There are a handful of organizations that offer courses to teach an individual how to proofread. They have varying levels of standards and officiality; some are even accredited. Institutions like New York University offer very official course-based certificates. Alternatively, business courses like those offered by Proofread Anywhere are reasonably well-known and reliable.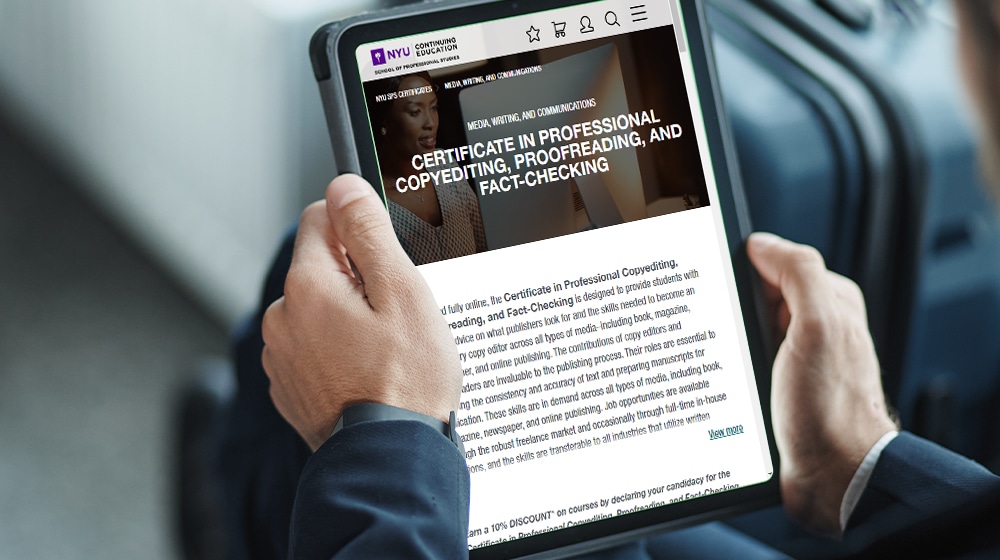 You don't need a certificate to be a good proofreader, but a good proofreader will have no trouble earning a certificate, so it rarely hurts. Just make sure to look into what agency is issuing the certificate to verify that it's trustworthy.
2: Ask About Their Style Guide
There are a handful of style guides that you may or may not adhere to when you write. Style guides influence everything from sentence structure to use of commas to how you cite sources. Depending on the kind of publication you're writing for, the style guide may be more or less important.
Major style guides include the MLA style guide (typically used in academia, particularly the arts), the Chicago Manual of Style guide (widely used in book publishing, particularly nonfiction), the Associated Press style guide (mostly used in news and most web writing), and others for different uses.
Alternatively, you may have a "house style guide," which is your own personal guide. This is more common in business blogging, where you start with something like the AP style and add on custom rules for handling things specifically for your business blog.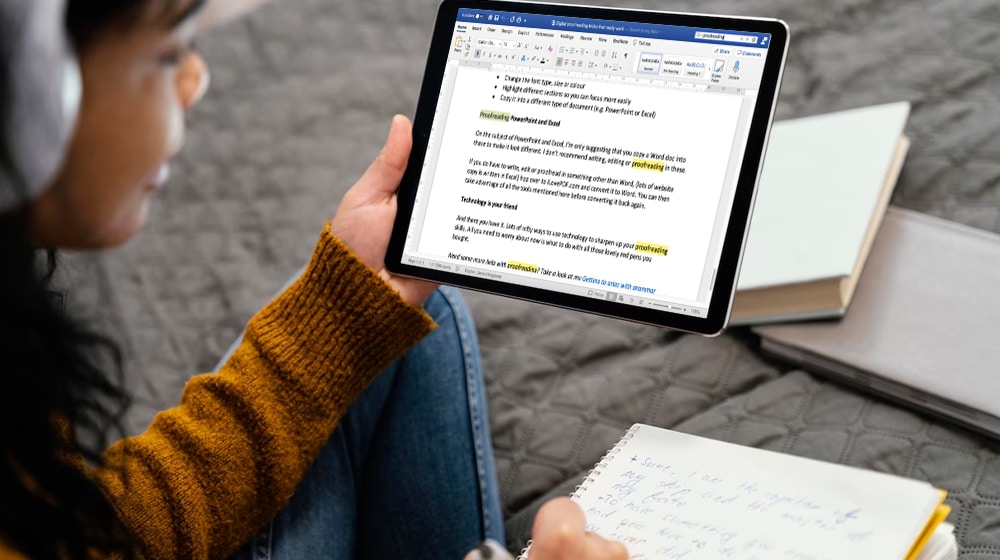 A good proofreader should have deep familiarity with one particular style guide and passing familiarity with others. You just want to find a proofreader with expertise that matches yours as much as possible.
Do you write without paying attention to a style guide? That's fine! Just be prepared for a proofreader to point out issues you don't consider issues, and be willing to ignore some editing in favor of your personal writing style.
3: Ask for Past Experience and Testimonials
When you're looking to hire anyone for any professional role, you want them to have experience in that role. Hiring a proofreader is no different. Ask your proofreader what they've proofed in the past, who they have worked for (if they can disclose that information), and any testimonials they have.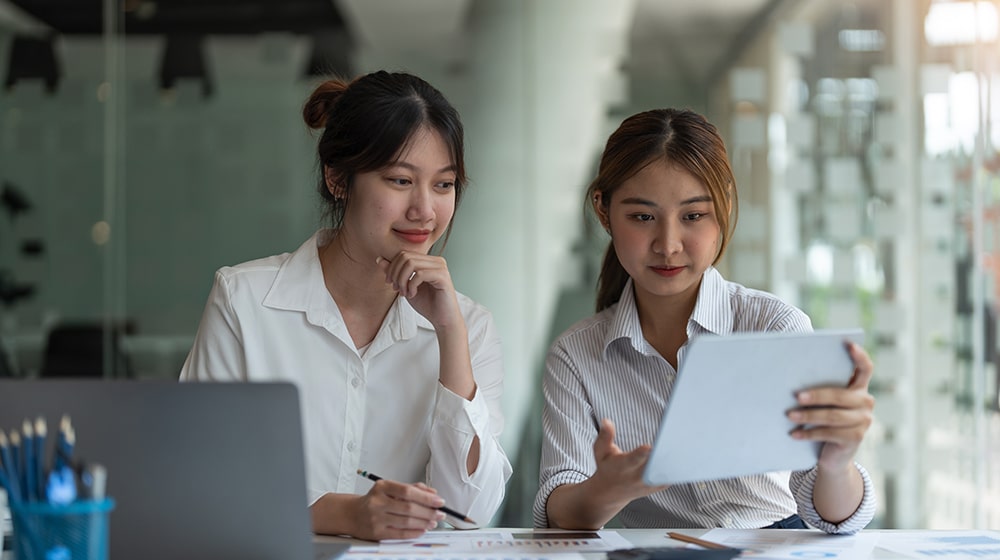 Sometimes this is easy. If you hire a freelance proofreader through a site like Upwork, this information is front and center on the editor's profile. They'll have a number of completed jobs, a percentage success rate, and testimonials right there for you to read.
Otherwise, if you're hiring through a more traditional job search or through other platforms, you'll need to ask the proofreader to provide you with that kind of information.
4: Understand Pay Rates
There are two elements to pay for an editor.
The first is how they charge. Some proofreaders charge per page, some per hour, some per word, and some per project (for repeat clients.) A "page" is almost always defined as 250 words, so something like the blog post you're reading now (which is about 2,000 words) would be eight pages.
Proofreaders will tend to charge in a way that gets them a reasonable amount of money for the time they spend on your content. Some may even have different rates for work they need to put significantly more effort into.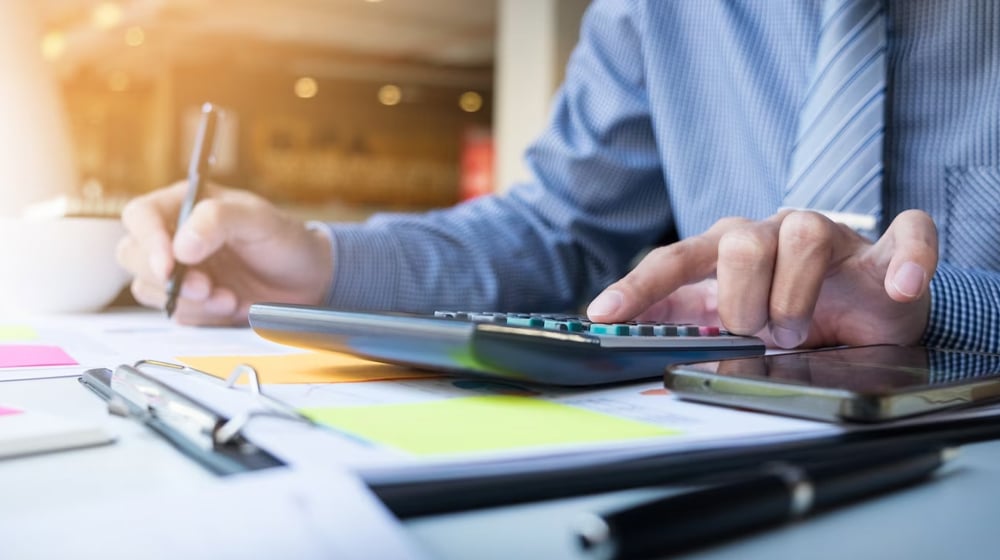 The second element is how much they charge. Rates can vary a lot. If you consider that a proofreader can generally proof between 6 and 10 pages per hour, an hourly rate is often somewhere around $36-40. A comparable per-word rate is around 2-3 cents. This is a standard average; you can find proofreaders who charge much less and some who charge much more.
This might seem steep, but it's a small price to pay to enhance every piece of writing you produce.
5: Provide a Sample Project
A sample project is nothing more than a piece of writing you have ready to go that you have the proofreader proofread. It's a demonstration of their capabilities and a test to see how they work with you, how they communicate, how quickly they get back to you, and how they present their edits.
It's usually a good idea to pay for this project. No one likes to work for free, right? A sample project is generally a chunk of about 1,000-2,000 words of content (so, one blog post or a chapter or two of a book) that allows the proofreader to demonstrate their skills.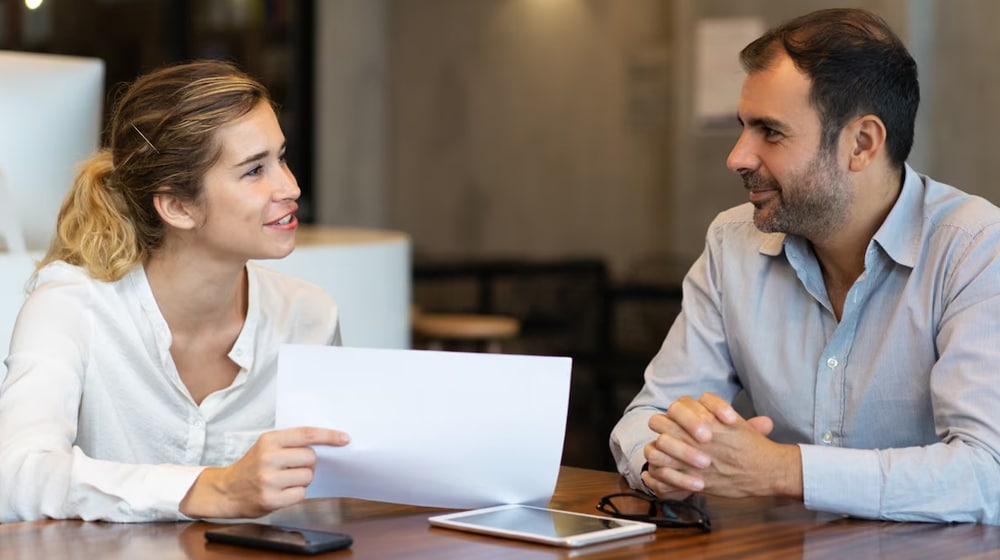 Look for things like consistency in recommendations, depth and detail in proofreading, and how they present edits. If you work through a collaborative platform like Google Docs, the comments system can be a good way to show edits without making them permanent.
6: Decide on the Type of Hire
The majority of the time, when you're hiring a proofreader, you're contracting with a freelance service provider. They may be more or less formal with their business, so you might be hiring them through a typical job search site, a freelancer profile site, or a personal brand page.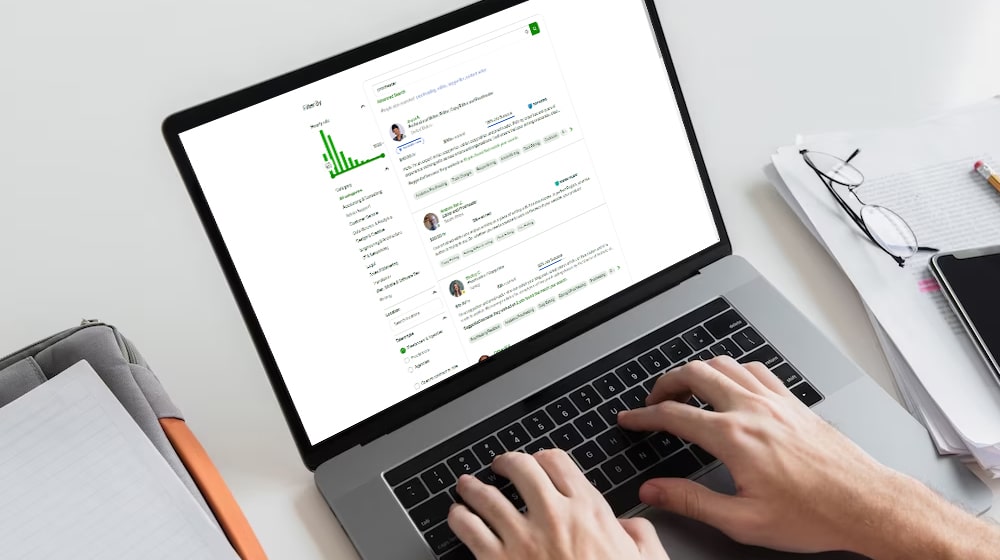 Sometimes, you might have regular enough needs that you can justify hiring a proofreader as an actual employee. This is relatively rare unless you have a constant volume of work to proof, and a more substantive editor is usually a better hire first, but if it makes sense, locking in a good proofreader can be a great idea.
7: Consider an Agency Service
There's another option available if you're looking for proofreading, and that's hiring an editing service to do it for you. Agencies like Scribendi, Scribbr, and Cambridge Proofreading offer professional editing services where you contract with their agency, and their roster of employees handles your proofreading, returning a polished document in short order.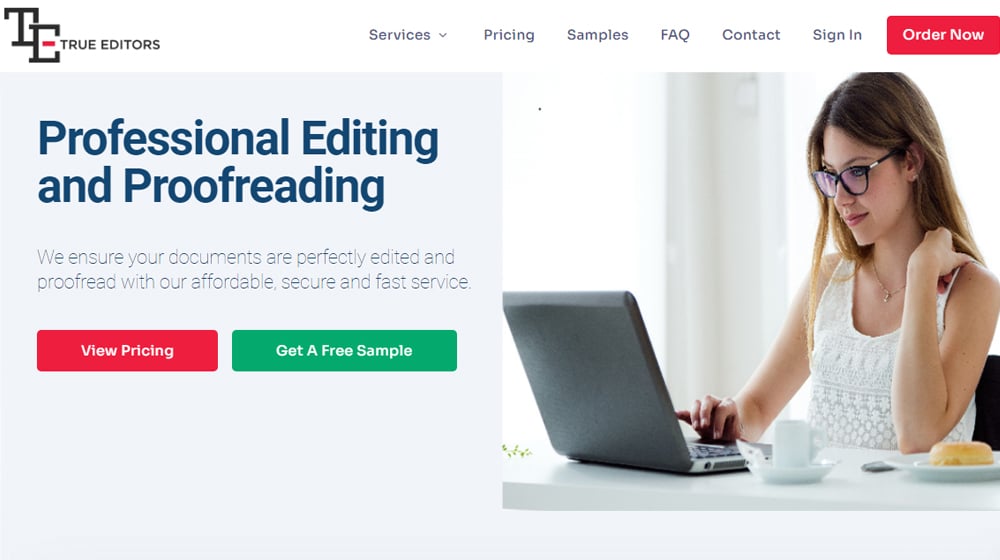 These services are great for single large projects or projects that need a lot of work. They're less ideal for ongoing "minor" writing, like a business blog. You rarely get to build rapport with any specific editor within the agency. Additionally, these agencies are usually much more expensive than simply hiring a freelancer.
8: Reconsider Hiring at All
Do you even need a proofreader? Seriously, do you? Between MSWord's spelling and grammar checks, online tools like Grammarly, and the lower general standards for web writing (as compared to printed works like magazines and books), there's a lot less of a need for a dedicated proofreader.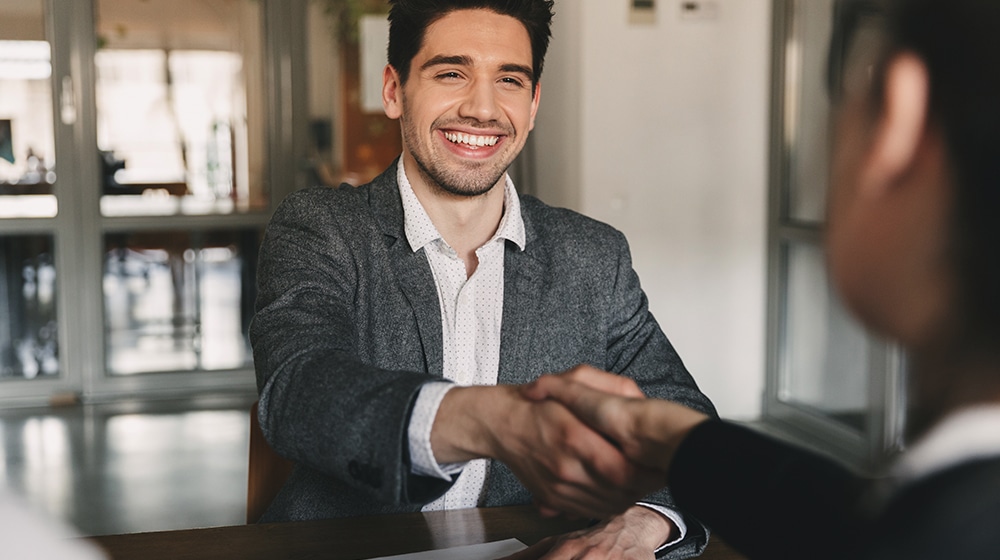 Chances are, you can get more value out of a more substantial editing pass, whether it's copyediting, line editing, or content editing. Proofreading can, in some cases, be valuable, but much of the time, you don't really NEED the service. It's entirely up to you, however.
What a Proofreader Job Listing Looks Like
If you're looking for a proofreader and you want to post a job opening on your website, on a site like mine, or on a more traditional job board like Monster, Indeed, or FlexJobs, it can be beneficial to know what a job description looks like. Here are a few examples.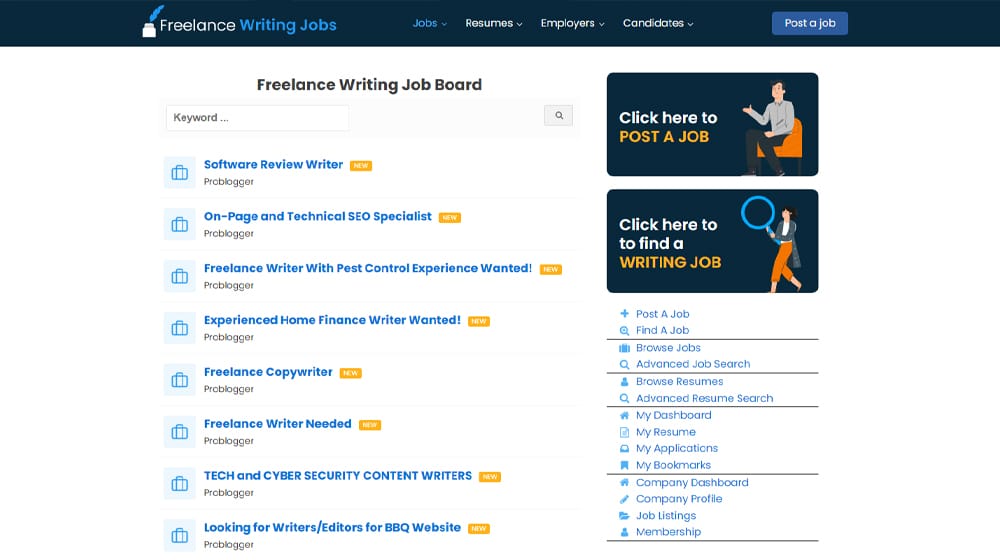 Proofreader: We are seeking a detail-oriented proofreader to join our team. As a proofreader, you will be responsible for reviewing written material for spelling, grammar, punctuation, and formatting errors. The ideal candidate will have a strong command of the English language and the AP style guide and be able to work efficiently and accurately to meet tight deadlines.
Copy Editor/Proofreader: We are looking for a talented copy editor/proofreader to help us ensure the accuracy and quality of our content. The ideal candidate will have a keen eye for detail, excellent grammar skills, and experience with copy editing and proofreading across a range of formats, including web, print, and social media.
Freelance Proofreader: We are seeking an experienced freelance proofreader to work with us on a project-by-project basis. The successful candidate will have a proven track record of delivering high-quality work, excellent attention to detail, and a strong command of grammar and punctuation. You will be responsible for reviewing and editing a variety of content, including marketing materials, reports, and other written documents.
These are just examples, of course. You can always browse existing job listings and see what other companies are using to hire and base your own off of theirs. Either way, you'll end up with plenty of interest, and then it's all down to vetting your candidates. If you have any questions, feel free to let me know! I'd be more than happy to help you out however I can.