If you want your business, website, or book to succeed then you simply have to find a high-quality writer. That's where FreelanceWritingJobs.com comes into play.
We are known for being the best place online to find a freelance writer.
Period. 
We also provide countless free guides and tutorials for people and businesses looking to hire freelance writers so that you hire the right person with the right skills at the right price.
We are the premier destination on the Internet to:
Learn exactly how to find the right writer for your project
Learn exactly how much you should be spending for a writer
Learn exactly what questions to use interviewing your writer
Learn exactly how to manage your writer during the writing process
This website was founded by a team of content marketing professionals who have spent years launching websites, reports, books, and news websites using large-and-small writing teams. We know exactly how to source and manage those writers.
That's why we created Freelance Writing Jobs. Our goal with this site is to do two things:
Develop an industry-leading job board to connect freelance writers with the clients who hire them.
Help everyone, from writers to editors to content marketers and business owners, develop and grow their skills in marketing.
We're here to help you, and we need you to help us out as well. If you have any questions or suggestions, drop us a line!
About Our Founder and CEO: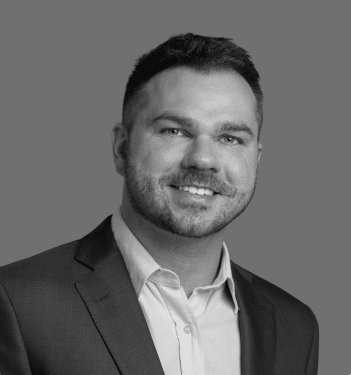 Shaun Connell is the founder of FreelanceWritingJobs.com. You can learn more about him at ShaunConnell.com.
He's built multiple 7-figure content marketing businesses, including one with a successful multi-million dollar exit. He's passionate about content marketing, the freelance economy, and internet business in general.
Shaun has extensive experience hiring writers, which is one of the reasons he founded this project. Unsatisfied with most job boards for hiring writers, Shaun decided to build his own from the ground up. Shaun also is the founder and editor of WritingTips.org, a website that teaches anyone how to write better.
About Our Chief Marketing Officer: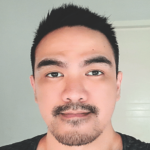 Milo Cruz, our Chief Marketing Officer, is a writer and digital marketer who is passionate about helping small businesses gain visibility online.
With a keen eye for the smallest details and an unwavering desire to continually innovate, he combines his entrepreneurial background with proven SEO experience to surpass ROI goals and achieve lasting results.
Start Your Journey Here:
Check back early and often. Soon, we'll have a freelance writing job board that you'll be able to post your jobs to in order to reach thousands of writers for your project. Armed with our free hiring tutorials, your project will succeed.
The Job Board
Over time, we've seen a lot of writers struggle to find work, and a lot of clients struggle to find good writers. There are dozens of job boards already, but they all have problems. A lot of them are aimed at traditional, non-freelance work and just don't work very well for freelance and remote writing jobs. Many of them don't support things like remote locations, per-word pay rates, and other quirks of freelance writing.
On top of that, a lot of these job boards are dormant, outdated, or filled with low-paying spam. This makes it really hard for good writers to find work that pays what they're worth. It also drives a lot of writers to content mills, where they're exploited and under-paid, which hurts the industry as a whole.
Content has never been more important to marketing than it is today, and that's not going to change any time soon. WeI want to help the people who create content link up with the people who pay for that content, and facilitate ongoing, lasting careers. Stay tuned! We have exciting developments in the pipeline.
The Resources, Tools, Courses, and Guides
In addition to helping freelancers and clients meet up, we want to help everyone on both sides of the exchange learn, grow, and improve. We're all in this together, after all, and the more any of us succeed, the more we can all succeed. Learn from one another, grow your skills, and network.
Our blog is packed full of useful content, with new content published weekly. On top of that, our Tools page, Resources page, and Courses page all provide narrower collections of the most high-value content we can provide and the best content we know of elsewhere on the web. They're always growing as we find new resources and create more of our own, so check back frequently to see what's new!