/

/

/

How to Hire a Blog Writer for Cryptocurrency and Blockchain
Blockchain and cryptocurrency technologies are exploding in popularity. It seems like every few weeks, there's a new major ICO, a new release, a new shake-up in the industry, or some other newsworthy development. It's a new and growing niche, and that means thousands of businesses and entrepreneurs are stepping into the arena looking to build a business.
Just because crypto is new doesn't mean it can escape the trappings of old marketing. A successful crypto business – whether it's a tech or coin or algorithm itself, or a news agency or aggregator – needs content marketing to succeed long-term.
Content means writers. If you're a crypto enthusiast, you're definitely knowledgeable and enthusiastic about the subject, but do you have time to write blog posts to publish every week or every day? Probably not; you have better things to do, like manage your business. So, you need to hire writers to create content for your site and keep it going while you manage the other aspects of running said business. The only question is, how?
Determine the Kind of Content and Coverage You Want
The first thing you want to do is figure out what kind of coverage and content you want on your site.
What do I mean? Basically, you need to decide if you want general crypto and blockchain content for educational purposes, news content and coverage about the happenings in the industry, or more content specifically focused on promoting your own business and offering in the crypto space.
Different needs mean different writers will be suited to the task. A talented generalist content writer can write news coverage and surface-level educational content, but they may not be fluent enough with the technology to write deeper educational content or content specific to your product.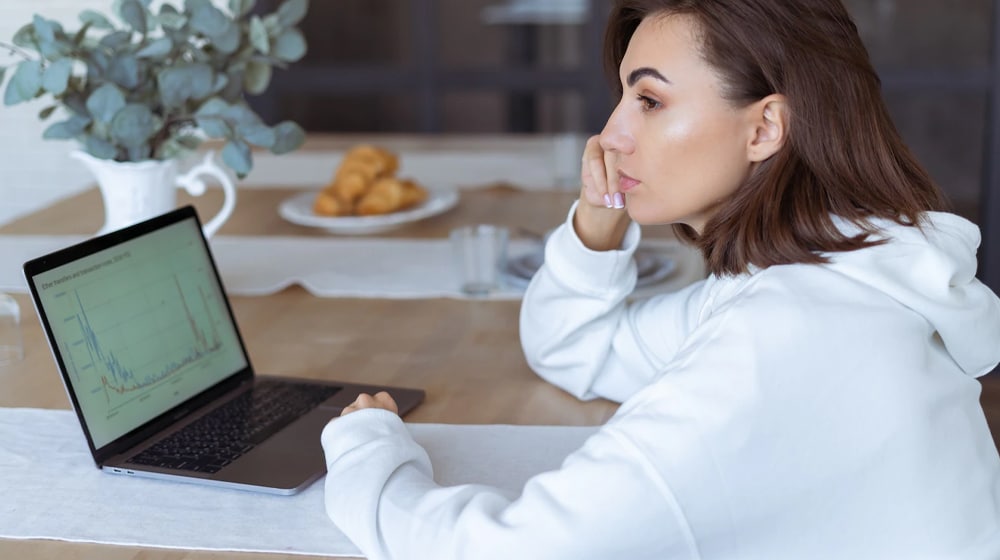 On a related note, you'll want to decide how frequently you want to publish on your site. Most businesses can do fine with one blog post per week, but is that enough in crypto? Probably not. In the space of a week, a lot can happen in the fast-moving world of blockchain tech. You'll probably want at least 2-3 posts per week and possibly at least one post every day. If you're aiming to become a news aggregator and source for industry coverage, you'll want even more.
This choice is important because it determines the number of blog writers you'll want to hire. It might just be one, or it might be two or three, or it might be even more. You may also want to have a guest post policy to allow other crypto experts to write for you (usually in exchange for a link or coverage of their brand), so you can keep the content coming.
Skip the Mills and Agencies
Content mills are good for general content, and you can use them to get a cheap infusion of basic content for your site to help get it off the ground. Unfortunately, content mills, in general, have a wide range of writers working for them, many of whom are nowhere near the crypto space at all. Since you can't really control who picks up your assignments, you have a decent chance of posting an assignment, getting the most surface-level content possible, and ending up wasting your time and money.
I'm not normally one to say to avoid the mills entirely, but they're too much of a crapshoot in this industry. If you're willing to pay for special team orders and managed services, you can vet writers ahead of time and get some decent work, but even that may still be too slow and too inconsistent. You're free to try it if you wish, but there are better options.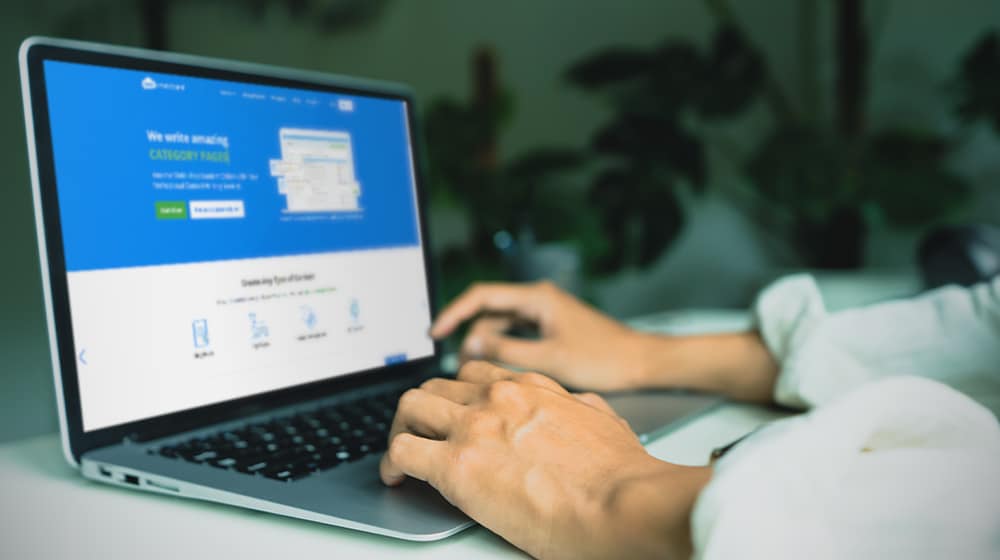 On the other hand, what about agencies? Agencies can work, but they have two primary drawbacks. The first is that they tend to prefer to manage your content marketing for you and may not be agile enough or familiar enough with blockchain content marketing to manage your blog appropriately. There are definitely crypto and blockchain-focused content agencies out there if you can find them, though.
The second drawback is that many agencies aren't fast enough. Cryptocurrency, blockchain, and related technologies have a lot of fast-moving parts, and with an agency, you're often looking at several days to a week or more of delay in between asking for a particular kind of coverage and getting content to publish. The delay can mean you're behind the times, and it's old news by the time it's published.
Again, this isn't true of all agencies, but you have to find the right one to work with, and that can potentially be more trouble than it's worth.
Find Freelancers Specializing in Blockchain/Cryptocurrency
It might sound too obvious to say, but the best option you have is to find freelancers, contract writers, or writers to hire as employees who are either keenly interested in blockchain tech, involved in cryptocurrency themselves, or otherwise knowledgeable in the industry.
Luckily, you can find those people all over the internet.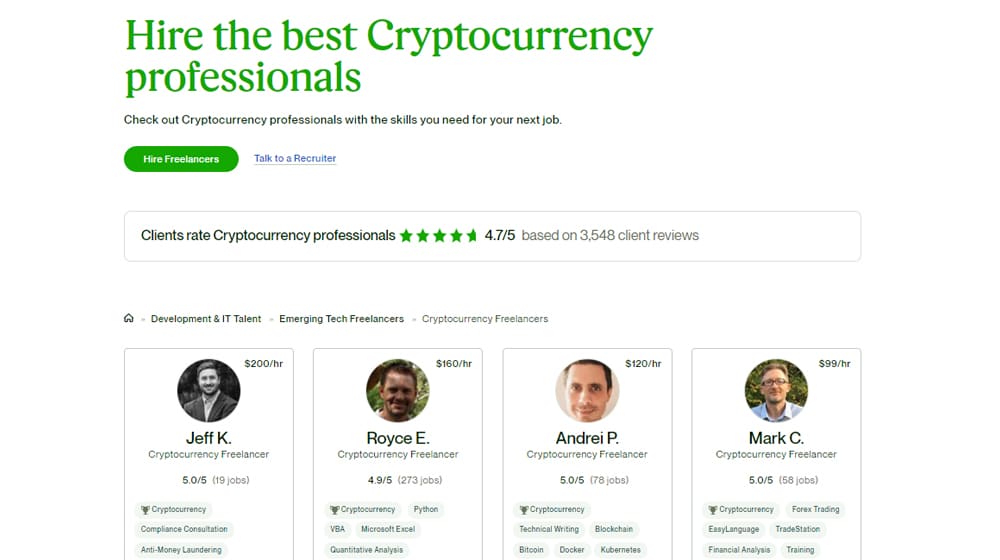 My general recommendations are to look for these writers in locations such as:
Upwork. Freelance profile listing sites like Upwork allow writers to market themselves, and the ones most interested in crypto will have cryptocurrency or blockchain keywords in their bios, making them easy to find. That said, you may have to filter through search results like this, where you find plenty of people who do cryptocurrency coding but not writing.
Freelancer. Everything I said about Upwork applies to Freelancer as well.
Fiverr. There are many talented writers who have an interest in blockchain and cryptocurrency and who market themselves on Fiverr. It may not be the most consistent or the best option, but there are always people to hire.
Pro Writer. Job boards like Pro Writer (or ProBlogger, or even my job board above) can have some degree of success if you post a job listing and see who bites. You'll need to go through a normal job application vetting process, of course.
Crypto writer job sites. Sites like Cryptocurrency Jobs and Cryptobloggers are specialized venues you can use to find and hire writers specifically in the crypto niche. They can be an excellent place to look and may be the only sites you actually need.
Finding freelancers who profess an interest or expertise in cryptocurrency, blockchain, and related web3 tech is great, but it's just the first step to hiring them.
Interview Potential Writers
An interview is traditionally the first phase of the hiring process once you have candidates in mind. Hiring writers, especially if you're only going to contract them as freelancers, doesn't need to have a huge, formalized interview process. You don't need to meet them in person, you don't need to shake their hand, etc. You don't even need to be in the same country as them.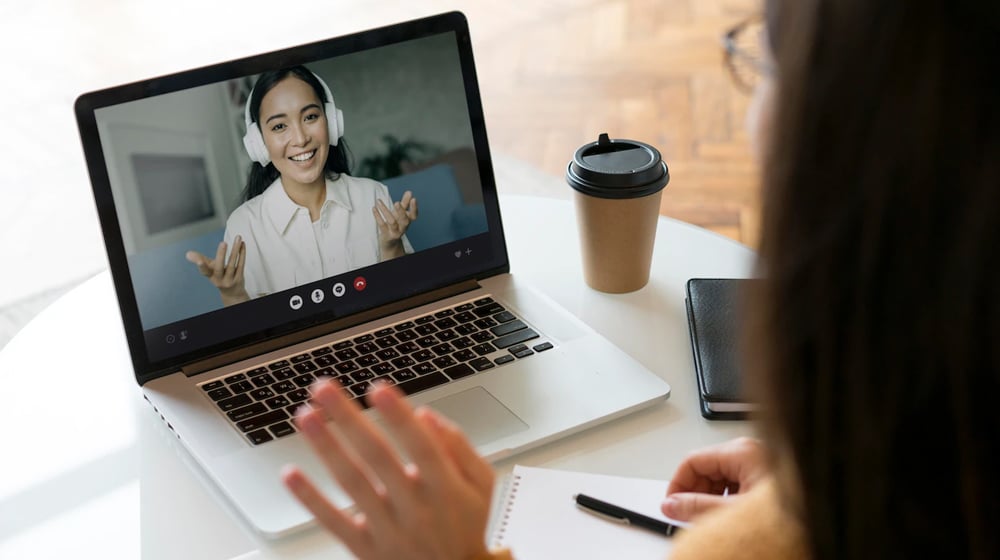 That said, a live chat via an instant messenger or a video call over Zoom can be a good way to get a feel for your writer. You'll want to ask them general questions about their writing experience and expertise, their areas of interest, and their availability. Remember, most freelance writers are generally working for several clients at any given time, so if you want high volumes or to monopolize their output, you'll need to make it worth their while.
Interviews are good, but they can only tell you so much about a writer. What you really need to know is how well they can write according to your needs.
Give Your Writer Candidates a Writing Test
A writing test should be a sample blog post, exactly the way you would want it written for your site. You can prune back a couple of expectations – they don't need to worry about internal links or your call to action when they aren't that familiar with you or your site yet – but you should give them a brief including the significant details.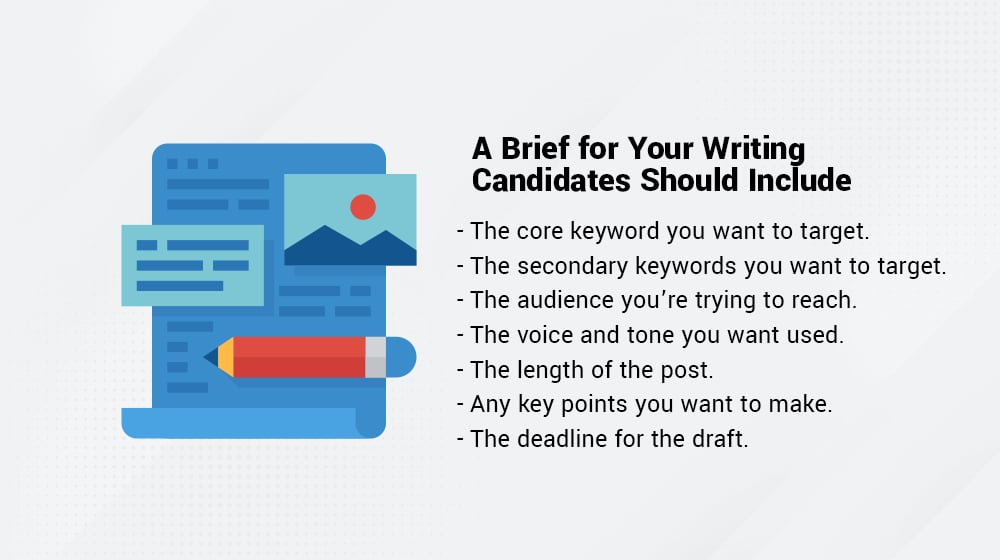 These details should include:
The core keyword you want to target.
The secondary keywords you want to target.
The audience you're trying to reach.
The voice and tone you want to be used.
The length of the post.
Any key points you want to make.
The deadline for the draft.
Generally, unless you want your writers to be self-motivated and don't care what specific topics they cover as long as it's relevant to Web3, you'll want to specify the topic. Having a content strategy is key for a good blog, after all.
You want to make this test as accurate to the real thing as possible for two reasons. First, since these are the conditions they'll be working under, you want to see how they'll perform. They'll be putting their best foot forward, so their average might be a little worse, but it can still be a good way to judge their skills and knowledge.
Secondly, you'll be able to actually use the content they produce if it's good enough. To that end, though, you'll want to pay for your test assignments. Good writers don't work for free, and if you aren't paying for the work, you may be in questionable territory if you don't hire the writer but still use the writing. Paying for it – and setting the expectation that you're buying the test work – ensures that you're in the clear.
To judge the writing they give you, look at things like:
How well it meets the brief. Does it cover the topic? Does it meet the tone and style? Is it long enough?
Deadline adherence. Did they turn it in on the deadline, early, or request an extension?
The expertise they show. Does the writer know what they're talking about, or do they come across like an amateur or someone who has never looked into crypto before?
Uniqueness. Run the post through a tool like Copyscape to make sure it's unique and won't get you in trouble with Google for plagiarism.
To a degree, this is all subjective. As long as the writer shows enough expertise and knows what they're talking about, everything else can be trained or influenced to get it working the way you want. It's only if the writer completely fails to discuss the topic, doesn't adhere to the brief, or tries to hand in copied content that you end up dismissing them.
Hire Your Writers
Once you've narrowed down the field, you're finally ready to hire. According to the needs you pinned down in the first part, decide how many writers you want to hire to produce the content you need for your blog.
Chances are, you'll want to produce a contract for your writers. You can create a standard contract for all the writers who work for you, or you can negotiate specific terms for each of them (or use theirs, if they have one) depending on your needs. If you're not sure why you need a contract, check out this post.
If you're not sure what should go into a contract, I have a guide with templates here. Check it out.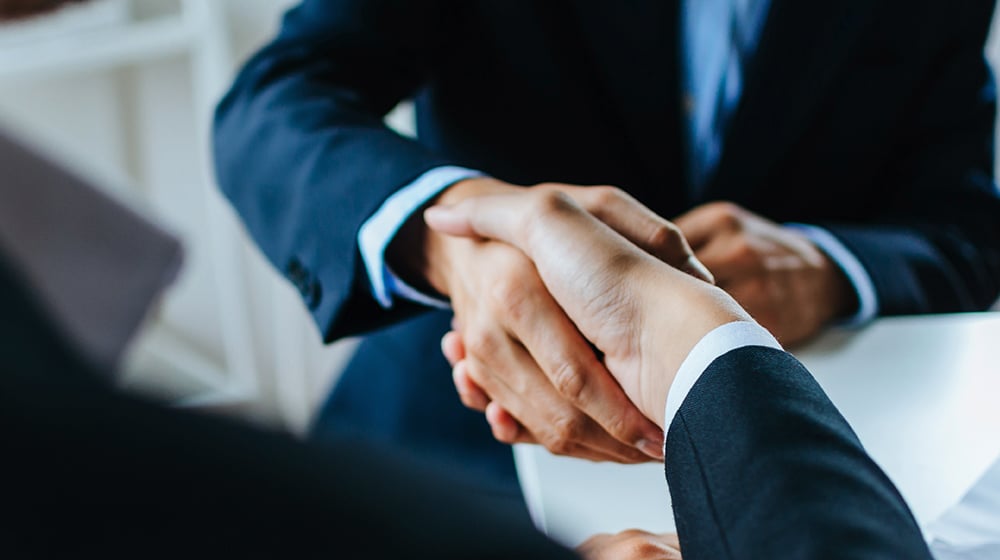 From here, it's time to look into other aspects of content marketing. Do you need a strategist to handle your overall content strategy and marketing? Do you need someone to do keyword research and SEO work for you, or can you do that? Remember, a lot more goes into content marketing than just writing and publishing content. You need to consider your audience, your strategy, your messaging, and all the rest.
Once you get up and running, you'll probably need some time to settle in with your writers. It can be a good idea to have a built-in probationary period, during which either you or your writer can bail if you determine that it isn't working out. Other than that, if you handled the testing process properly, you should be good to go with your crypto, blockchain, or other web3 tech blog. Good luck! Feel free to drop me a line if you have any questions. I'll gladly do my best to answer any you may have!