Express Writers is one of many content production agencies available for hire online. They were founded in 2011 and boast over 90 hand-picked expert writers, designers, and content creators, with over 40,000 completed projects for clients around the world.
On paper, they sound awesome. What about in practice?
All About Express Writers
As mentioned above, Express Writers is a content production agency. They have a sort of a la carte system, where you can order a single blog post or other content project. You can also order specialized content, like marketing copy, infographics, eBooks, social media posts, product descriptions, and more.
In addition to single-project orders, you can talk to them directly for either bulk/volume orders or ongoing orders. You can get discounts on their pricing or additional upsells for cheaper than normal, potentially. It depends a lot on your specific situation and needs, of course.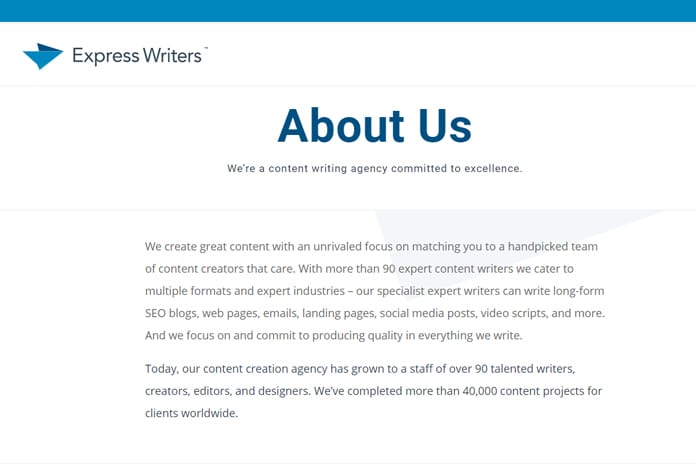 As with most content agencies, when you order content, you have some control over it in terms of topic and requirements, and you receive full copyright on the content you buy. It's ghostwritten, so there's no need to credit the person who wrote it for you. You pay the agency, and the agency pays its writers.
All content is processed through technical and content editors, as well as a scan through Copyscape to ensure that it's unique and original. The minimum baseline of content is well-written, SEO-focused content with at least some level of emphasis on E-A-T metrics.
As far as quality and pricing go, Express Writers is a step above all but the highest-end content mill production. You can see their pricing on their products page. For the most part, it ranges from 9 cents to 30 cents per word, with other add-ons and options available for different kinds of projects.
How Does Their Process Work?
Express Writers starts with choosing a package or project to write, or approaching them directly about larger projects or volume orders. Depending on the project, you can choose between one of the tiers of writing, including General, Expert, Specialist, and Authority writing. Each successive tier gets longer turnaround times, more people reviewing and optimizing your content, and better baseline writers.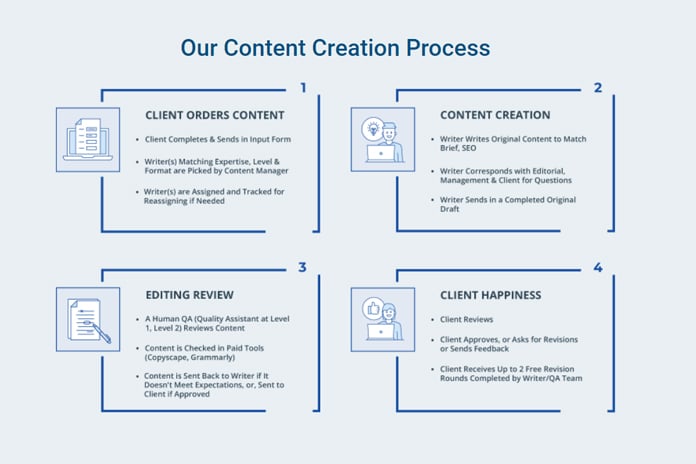 Then, your project begins. Depending on upsells (such as keyword research), you will have to go through multiple rounds of back-and-forth to set up your project. Each one will require approval before the project can continue, with an auto-accept period.

It's worth noting that you need to make a deposit, essentially paying in advance for your work. The deposits you make do expire, as well, so make sure you spend everything you put in, or you'll lose access to the money and the service.
When you receive your content, you can request revisions. You get up to two for free, after which you may need to either pay more or start over. It's pretty unlikely that this will happen unless there's a serious disconnect between what you want and what you express in the ideation and project briefing phase, however.
Express Writers works with just about anyone. They have volume ordering for larger businesses, they have specialized services for agencies looking to use their service, and they even have a dedicated pipeline for entrepreneurs looking for optimized content.
Can You Hire Writers Through Express Writers?
Different content agencies work in different ways. Many content mills, for example, throw your projects into an open pool or a team pool, and whichever writer picks it up is the writer who writes it. Often, if you identify a specific writer whose work you like, you can directly order from them through the platform, but you're limited in communicating with them through the platform.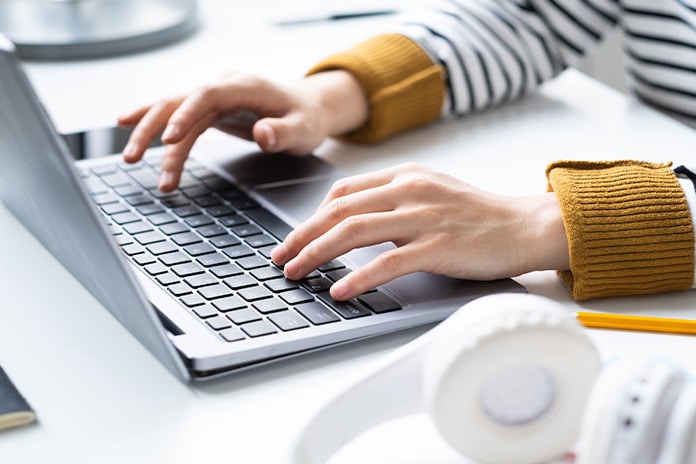 Conversely, with platforms like Freelancer or Upwork, you exclusively hire and talk to the writer directly. There's little or no oversight from the platform itself, other than charges to use it or fees to process payments through the third party.

Express Writers is somewhere in the middle. You give them a project, and they assign it to a writer according to what your requirements are, in terms of skill level, expertise, industry, and additional content features.
Express Writers come in three tiers: General, Level 1, and Level 2.
General writers are entry-level writers with little or no professional experience or industry expertise. They're who you get when you order the cheapest general writing and have low expectations.
Level 1 writers are writers with anywhere from a few months to a couple of years of experience and/or moderate industry expertise that makes them valuable for specialized projects. The work they produce is serviceable but not always the most in-depth or polished.
Level 2 writers have at least two years of professional experience, an industry specialization, and a proven track record. For certain industries, like finance, health, or law, they require their writers have advanced education in the field as well.
You are, however, allowed to request a specific writer. They may charge a premium to work specifically with one writer, especially if doing so removes them from availability for other work. You are also free to communicate with them on your own, but they do require you to CC them on direct communications.
While it's not clearly stated, chances are pretty good that there are negative repercussions, if not for you, then for the writer, if one or the other of you tries to "poach" work from the platform. After all, platforms like Express Writers only work when they're acting as a middleman; if you contact a writer and take work off-site, the site loses money and expertise.
So, Express Writers functions more like a managed content agency or a high-end content mill than as a freelancer work hub. You can hire writers through the platform, but work goes through the platform, and there's no option to simply build a relationship with a writer independently.
How's the Quality of Writing and Service?
While we haven't hired Express Writers directly, we can examine reviews from people who have. Anecdotally, it seems to vary. Much of the cost of writing is distributed throughout their organization. Some goes to editors, some goes to the company itself, some goes to anyone producing images or other add-ons, which doesn't leave a lot for their writers.
It's still better for writers than the content mills, but many of the best writers only work with them for a few years before moving on to greener pastures. Various reviews indicate that Express Writers pays their writers between 2 to 8 cents per word, which is more indicative of the quality you receive than the price you pay would be.
Unfortunately, some reviews mention that if a project goes through multiple rounds of revisions, the writer's pay is docked. There's no communication of this to clients, so it becomes quite detrimental for writers to work with picky clients.
On the plus side, Express Writers offers some training to their writers, so there's at least a minimum baseline. You won't find barely-readable ESL writing or Google-translated or spun content here.
One of the biggest pros of working with Express Writers, especially at the higher tiers of service, is that they have many upsells that add value to the content you receive. In particular, unique illustrations for your posts is a rarity amongst content farms and are usually only offered by high-end agencies. Likewise, dedicated SEO research and keyword analysis are usually on you, so offering it as a service is potentially useful.
GrowthBadger reviewed Express Writers and found them to be an acceptable high-end content agency. They're priced higher than most non-boutique agencies, and they have a wide variety of offerings. However, they reportedly have some issues with the content approvals process.
Specifically, the content production process with Express Writers is a multi-stage affair. Each part of the process, from keyword research to outline/brief to draft to revisions, requires approval before the next phase can begin. The reviewer had an issue with notifications and emails not coming through, which added long and unnecessary delays to the process.
There are certainly more expensive content agencies out there, including many that only cater to enterprise-level services where the rates can be $1 per word or more. Truly expert freelancers can, likewise, command high rates for their skills and expertise.
Express Writers seems to be a reasonable middle ground. They're a good agency when you're willing to pay for good content, but you don't have the budget to hire a true high-end expert.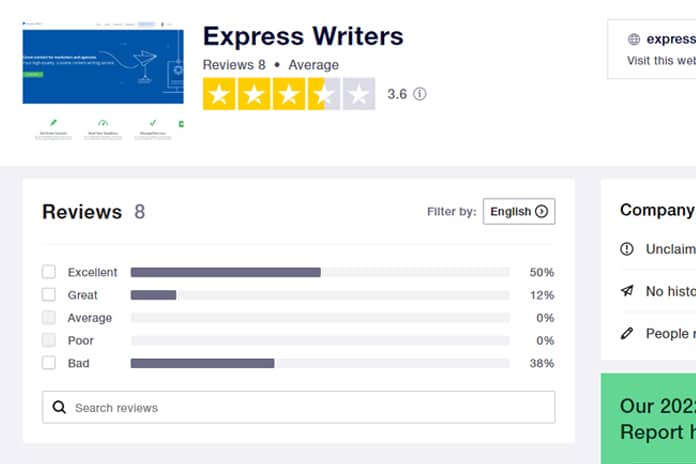 TrustPilot reviews tell an interesting story as well. The agency has several glowing reviews, but also a few that indicate issues both with paying their writers appropriately and with working with clients.
This reflects their status as, essentially, a content mill. While their standards and their pricing are higher than your average content mill, they still work in a similar way. Chances are, the people most dissatisfied with their time at Express Writers are working at the lowest tiers of content. That said, some imply that they received low-quality content at the higher price points, so it may be simply the luck of the draw.
Additional reviews from sites like Indeed and Glassdoor further show this split in opinions. Some people have fantastic experiences, from both the writer's side and the client's side. Others have ongoing issues with management, poor communication, and poor pricing. There's no consistent line to be drawn towards certain tiers, managers, industries, or even times; it's just a roll of the dice whether you will have a good experience or not. In large part, it seems that the higher your expectations, the more likely you will be disappointed.

In general, Express Writers seems to be a fine, if slightly pricey, content agency for small businesses and in certain niches. If you have a highly technical niche, high standards, or an unusual set of requirements, you're probably better off looking elsewhere.
A Warning About Scams
One issue that crops up from time to time is people using the Express Writers brand as part of a scam. Express Writers works directly through their own site.

However, there are people on Fiverr and Upwork, among other platforms, who use the Express Writers name to trick writers into working for them for free.
This isn't actually associated with Express Writers, and you can read their statement about it here.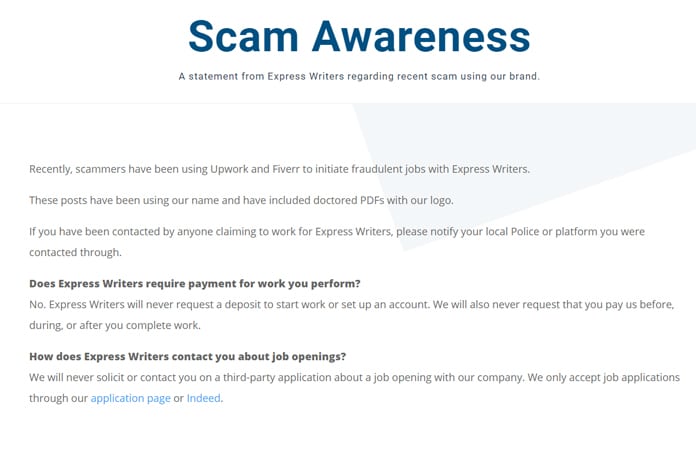 As a client, you will only work with Express Writers directly through their site. Writers, too, will only encounter Express Writers on their own site; any account claiming to be them on freelancer portals is fraudulent.
It's fairly unlikely that this will impact you, but it's always worth being aware of any issues circulating in the industry.
Overall Impressions
Express Writers seems fine for what it is, but you need to be in a specific position to get what you want out of it.
If you're a business looking for decent-quality content and you're willing to pay a premium for it, Express Writers may be a good option. They have some truly talented writers, editors, and content producers working for them.
On the other hand, there are many possible pitfalls. The fickle communication, issues with the CEOs, and issues with pay and revisions can all cause problems down the line. If you gain a reputation as a picky client, many of the best writers won't want to work with you, further hampering your success through the platform.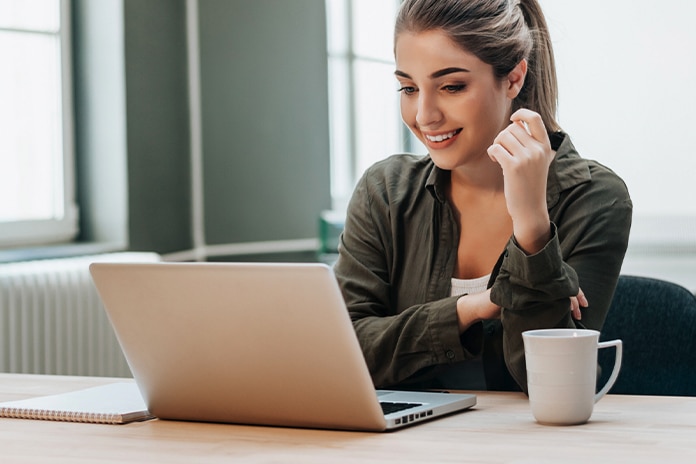 Finally, if you're looking to find a writer you can work with on an ongoing basis, there are definitely better places to do so. While you can work with a specific writer on Express Writers, you pay a premium to do so, and there's always the chance that the writer in question may not be available, may not be able to communicate appropriately, or may conflict with the editors and administration in other ways. If you want a specific writer, you're better off looking for an independent freelancer.
As always, we're happy to hear from you if you have experience with Express Writers, particularly as a client. Have you paid for their content? If so, what was your experience? Feel free to leave us a review in the comments below.