As a freelance writer, you're always looking for new places to write - new venues, content streams, and publishers; these all present new opportunities.  
One such potential venue is ContentFly. Draft.co (formerly ContentFly) was founded in 2018 in Toronto, Canada, and has raised tens of millions in venture funding while they establish themselves.
The question is, are they worth using as a freelancer looking for work?
How Does ContentFly Work?
In many ways, ContentFly can be classified as a content mill. They offer low-priced content to companies who know that content is essential but have neither the budget nor the will to pay premium rates for premium content.  
Of course, like all content mills, ContentFly promotes themselves as having "the top 1% of writers" in various niches. At their rates, and from my experience (and others), this is somewhat unlikely, but they aren't the worst out there.
ContentFly is unique in that they operate every month, rather than on a per-project basis, at least for clients. Clients are charged a monthly fee based on the number of words of content they want each month. The base rate for clients is $375 (monthly; $300 if paid annually) for 4,000 words of content. There are no volume discounts, and they charge a steep premium for overages. 
Unused word count rolls over if a client pays for but doesn't use their full allotment.
Unfortunately, this doesn't necessarily translate to consistency with the platform for a writer. 
On the back end, they still operate in a traditional content mill fashion; that is, client briefs are put in topic-segmented pools, and writers compete to be the ones to claim the project and write it.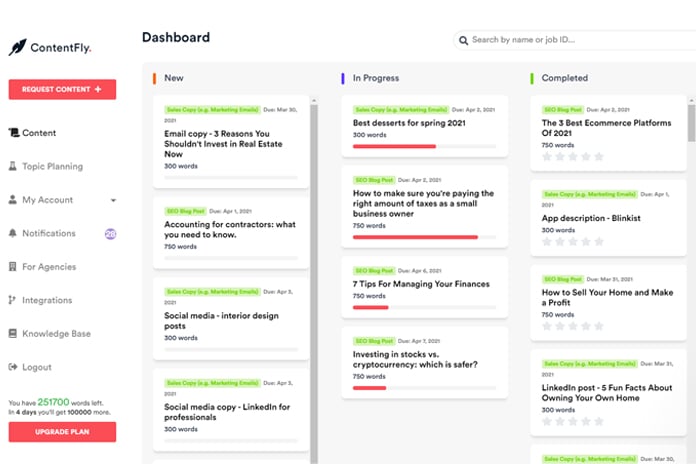 For a writer, the process is likely familiar.
You log into your dashboard and browse the work available to you.

You claim a project, read the brief, and produce your content.

You submit your content. You may or may not get a revision request; these tend to be rare, but it depends on the client.

Once your content is processed, money is added to your account invoice. You can submit the invoice at the end of the week and get paid within two days.
There are also editing jobs available for a lower rate per word. ContentFly tells clients that their editing process is "powered by machine learning and largely automated," but this seems unlikely given that they then turn around and pay people to do the editing on the back end.
If clients are impressed with the work a specific writer gives them, they can flag the writer as a favorite and give them preferential access to their jobs. In this way, writers can build a relationship with specific clients, and clients can take advantage of a consistent voice, style, and tone from having the same writer create all of their content.
There are a few benefits to writers with the ContentFly model.
Earning a spot on the favorites list can result in consistent monthly work.

There are no minimum work quotas.

You don't need to go through a pitch-and-proposal process with clients. They come up with the work they want to be done; you have to write it.

The client generally doesn't send revision requests or reject posts. If a client has issues, an editor or staff member typically handles them. Reports of rejections or significant problems are rare.
The rates ContentFly offers to writers are low in the grand scheme of things but higher than many content mills.  
"Our rates depend on the content type—Rates for writing range from USD 0.05 to USD 0.30 per word depending on your experience. Editing jobs are priced at USD 0.03 to 0.10 per word. You'd invoice us weekly for all the work you've done. We process payments through PaymentRails and send amounts owed as a direct bank deposit within two business days of invoicing."
In general, 99% of the work will be on the lower end of the spectrum. It's safe to assume that the 5 cents per word rate is what you'll get most of the time.
For those keeping track at home, the client pays $375 for 4,000 words of content, and the writers will get $200 of that; not a bad cut overall, especially compared to many more popular content mills. $50 for 1,000 words on ContentFly is far and away better than the usual 4-star rates on something like Textbroker, which will give you $14 for the same amount.
Clients get editing and royalty-free images, though the writer is not responsible for sourcing them. Whether this is done manually or via machine learning suggestions is unknown.
Writers are rated based on four factors, and their overall rating determines how much work they are given. 
The rating is based on:
Quality of the writing submitted.

Timeliness for submissions.

Client ratings for the writing they receive.

Adherence to the client-provided brief.
Your rating as a writer is hidden from you, but you can request to see it at any time and request feedback from the ContentFly staff.  
What Are the Benefits of Working for ContentFly?
ContentFly has a few benefits for freelance writers looking for work.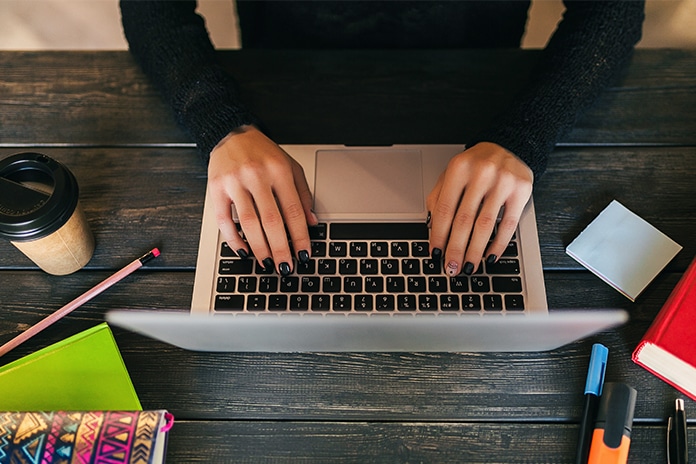 Their base rates are pretty decent. Five cents per word is a pretty good introductory rate for freelancers. Normalizing that level of bare minimum pricing helps raise the rates for all freelance writers; after all, why would someone struggle with a site that offers even less if they can get paid like this?

Payments are consistent and weekly. You don't have to hit a minimum threshold for payout, you don't need to go through PayPal, and you don't need to worry about racking up money only to get paid just once a month. Weekly payments on a regular schedule can be a much-needed dose of consistency for freelancers.

They're based in Canada. This benefit can be a significant one for writers who aren't located in the U.S., limiting where you can work. Many freelance writing sites don't accept people from Canada/Britain/Australia, but ContentFly is more likely to do so since they already work internationally.

You don't have to do a lot of communication or negotiation with clients. As a writer, you get paid for your writing. 
Any site that requires revision cycles, lots of back-and-forth with clients, a pitch or proposal system, or anything similar is having you do a lot of work that you aren't getting paid to do. 
With ContentFly, you are given a brief, and while you have a messenger to ask clients for more details if you need, you can also write and submit your content without ever saying a word to them. It's very low friction and easy to get to work.

Communication with ContentFly is pleasant. Everyone who discusses having to talk to ContentFly support or representatives, whether about problems or just in general, reports that it has been an enjoyable experience. If it comes up, they will also share positive feedback from clients with the writers. They aren't adversarial or doubting in general.

You have the potential for a great deal of consistency. It might not be high paying, but consistency can sometimes be valuable to a freelance writer, especially in uncertain times. If you're one of the top writers on the site and are added to the favorites list for several clients, you can build up a very consistent base of monthly work and thus have a reasonably stable income level from the platform.

They pay for their test assignment. Very rarely, a content mill will spring up that asks writers to do a test assignment for free while charging clients for that work and handing over the test writing, with no intention of hiring or paying for writers. These scams are short-lived, but they do happen. 
ContentFly pays for their test assignments, so you don't have to worry about it, even if you aren't accepted into the platform.
Are There Problems with ContentFly?
One of the most significant issues with content mills is that, while they can promise a lot, have excellent rates, and great terms, if they don't have work available or pull nasty tricks to their writers, there's just no way to know without seeing it firsthand.
When you look around online, you see ContentFly has a lot of excellent reviews on sites like TrustPilot or Glassdoor, with a few negative reviews here and there. That's pretty normal, and there aren't many signs of astroturfing and suppression of valid negative reviews.
From reading discussions on Reddit and other places, you can find hints of a few potential problems with ContentFly.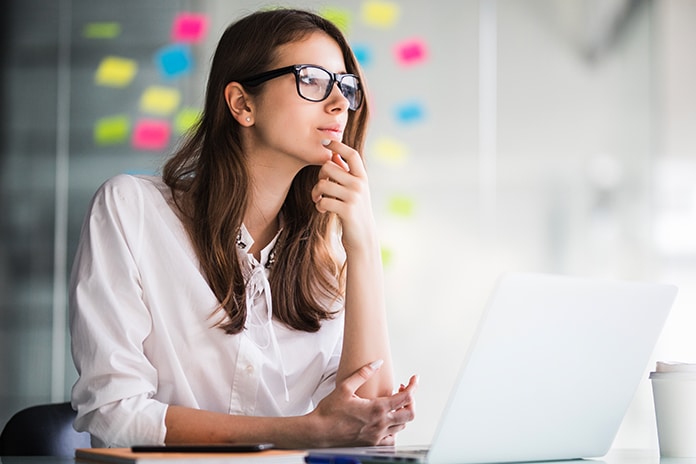 The balance of writers and clients is poor. This balance seems to bounce back and forth, but there are more writers than work available most of the time. While a few writers end up on the favorites lists and have consistent monthly work, most writers have to fight for the scraps that make it to the public pools. This unbalanced ratio is a problem that most content mills with the open pool model have and is why many are transitioning to team-based and managed service models instead.

Their marketing has set high expectations. Because ContentFly bills itself as having the top 1% of freelance writer talent, clients tend to have extremely high expectations. Their briefs are often quite complex, and their topics expect either an immense level of expertise or deep research - this means that you'll usually end up spending quite a bit of time in research before you can write a solid piece. There's a non-insignificant chance of revision requests if you aren't as much of an expert as the client expects you to be. 
This varies from client to client – there's plenty of low-effort work available, but it's a risk.

There may be a penalty for taking time off. A common thread amongst complaints and issues people mention online is that any time someone takes a vacation, often around holidays, the work seems to have dried up when they come back. Now, this may be a platform-wide problem, but the volume of comments doesn't seem to support that. It's possible that having a week or so of not doing work tanks a writer's hidden score and removes them from the pool of active writers, though it may be temporary. This penalty is all theory; we don't have an insider capable of confirming how it works from ContentFly's end.

There are a few other niche complaints. These issues may or may not be expected; we've only seen one or two mentions of each, so they may be more related to an individual writer or client and aren't systemic problems. Still, they might be worth knowing.
One writer claims that ContentFly changed their default currency from USD to GBP, resulting in an unexpected pay cut.

One writer mentions that a client requested a revision months after completing a post, and ContentFly initially expected them to do it for free; after back-and-forth communication, the company changed it to a paid rewrite, but the writer then mysteriously received no further work.

Many people report that any issue that crops up will be resolved, but the writer is often then soft-banned and given very little work afterward.
Are you going to experience these issues? Maybe, probably not. They seem relatively rare but not unheard of, so it's worth keeping them in mind.
What Are Some Alternatives to ContentFly?
ContentFly is a content mill operating mainly on the open pool system, so many alternatives are available to freelancers who want to broaden their base. None of these sites are mutually exclusive, so it's generally recommended that you sign up for as many as you can, so you can always turn to whichever ones have work available when you're looking.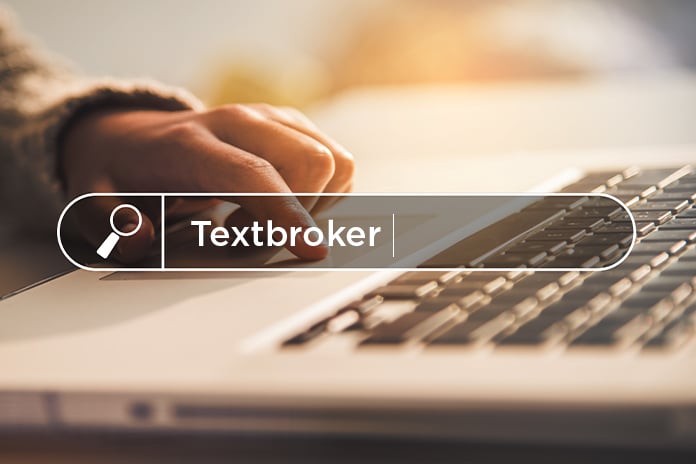 Alternatives include:
Textbroker

Verblio

Zerys

WriterAccess

WritersDomain

iWriter

Upwork

Fiverr

Contently
In the future, we will likely have in-depth reviews of many of these as well, so stay tuned for that.
Should You Sign Up for ContentFly?
While your risk tolerance, pay rates, and workflow will vary, ContentFly seems to be in the upper ranks of content mills with the open pool model. If you are consistent, fast, and impress enough clients to get on a few favorites lists, you can find great success on the platform.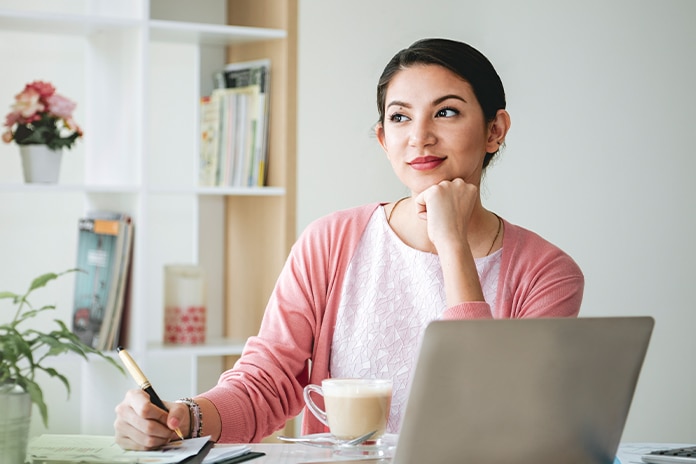 On the other hand, if you take time to do more detailed research, if your expectations for pay are higher, or if you aren't prepared to fight for the available work, you might not do much with the site.