Hiring a good writer is no easy task, and it's made all the more difficult when you're trying to create an effective online course.

You need a specialist, and specialists can be hard to find. So, how can you do it?
Pin Down Your Format
First of all, you need to know your format. Online courses can vary; some of them are akin to instructables, with some illustrations and step-by-step information. Others are more personal lessons or narrative writing, and still others take the form of scripts that you will record as an expert.
When you narrow it down to the writing aspect – which you'll need to do since you're hiring a writer – you basically end up with three options.
The first option is something similar to a deep editing and cleanup pass on your own expertise. You're creating an online course on a subject, which means you're writing enough about that subject to facilitate expertise in your writer's content. They'll clean it up, rephrase it, reorganize it in a logical way, and give you something polished to use.
The second option is a narrative-style course with more personable writing and instruction. This is more like writing a lecture, written out in a compelling and active way. This requires a talented writer with a lot of familiarity with the subject, or at least a good ability to fake it based on the information you give them and their own ability to research.
The third option is the script, which you'll deliver in your own talk or video. You have the expertise, and they help you write it, almost more like a speechwriter than a content writer.
There are hybrids of these three and other options in specific circumstances and for specific platforms, but these are the general sorts of writers you'll be looking for. It helps a lot to know this ahead of time.
Determine Necessary Expertise
The ideal writer for your course content will be an expert in the subject. Depending on how contentious the subject is and if you have specific perspectives you want to convey in your course content, this can limit your list of potential writers fairly dramatically.
You can think of this one as a sliding scale. The more work you're willing to put in, the less expertise your writer needs to have directly with your subject matter. Some things only you can create for your course; others, anyone can create, given the right resources and source documentation.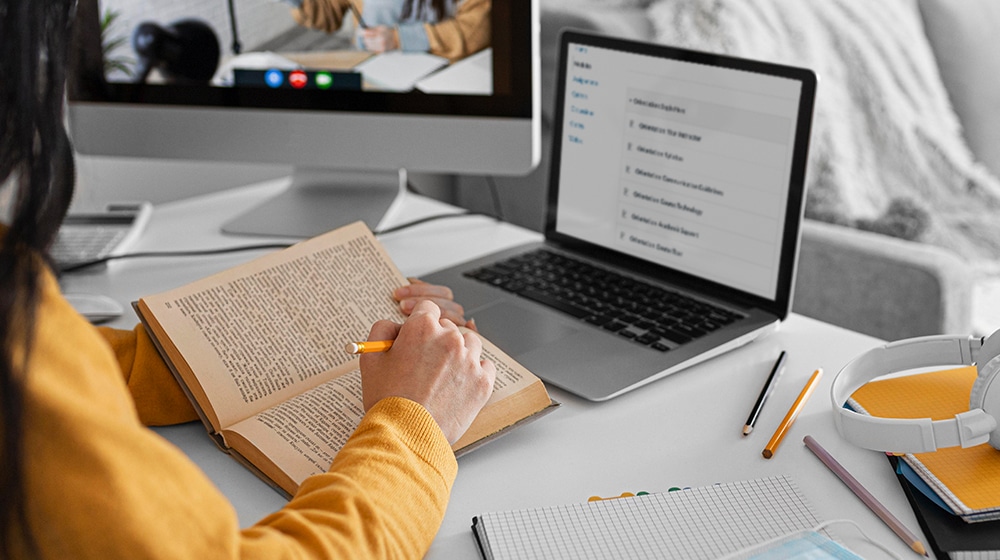 For example, if you simply run a site that hosts courses and you want to host courses on Quantum Mechanics, but you yourself have no knowledge or experience with physics at all, you'll need to find an expert in quantum mechanics to write your course for you. That's a tall order since there really aren't all that many experts in such an exotic field of physics, and many of them aren't going to have the time or willingness to write a course for you.
On the other hand, if you're an expert in the field and want to create a course to help others along, you can develop the course yourself. By creating the lesson, writing down the key points, and producing what is basically an outline, all you need is a writer who is basically familiar with physics terms, capable of researching complex subjects, and capable of conveying expertise even when they don't personally have that expertise. While this sounds difficult, it's actually much more common.
Develop Your Requirements
Next, come up with the specific requirements of the course. Will it be a script or text? Will it be shorter or longer, one lesson or many? Will it have interactive segments or be entirely prerecorded or prewritten?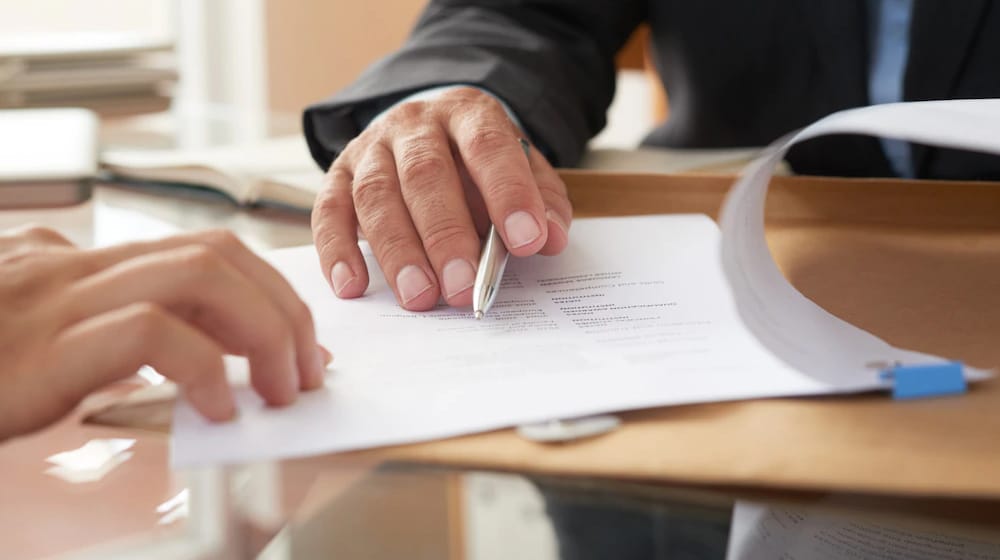 All of this will essentially boil down to a number of words, pages, or sections that need to be written. This will be a primary determiner of the price you'll likely have to pay your writer. Since writers are generally paid per word, you can get a good idea of the word count, page count, project count, or even an overall budget you're willing to spend and see what you can get out of your budget.
If you have specifics, like narrow information you want to include, specific perspectives, or other info that will be necessary, it can be worth noting as well. The more complex the project is, the more expensive it will likely be.
Find Your Writer Candidates
There are a lot of different ways to find writers to create course content for you.
First, you can go to freelancing hubs and look for writers who suit your needs. Freelancing hubs like Upwork allow freelancers to create profiles and fill them out with information. You can then search through those profiles to find writers who are interested in or experienced in things like writing online courses, writing video scripts, or working in the field you need expertise in. From there, you can send them a message with a pitch for your project and see if they're interested.
This option is tricky because it spends a lot of time looking for a small handful of prospective writers, and if those writers don't have the availability or interest in your project, you're back to (almost) square one. You can build up a list to go through and, hopefully, have someone on deck before you reach the end, at least, which saves some time.
A lot of it also depends on the quality of your pitch. We covered writing your pitch in greater detail here, so give it a look.
Second, you can post a job listing looking for writers on various writer-focused job sites.

Sites like Upwork allow job listings, and sites like Flexjobs (or even our site, here!) are job boards for writers. You write up a job listing outlining your requirements for a writer and post it up. Then, you filter through the list of people who apply and see who fits your needs the best.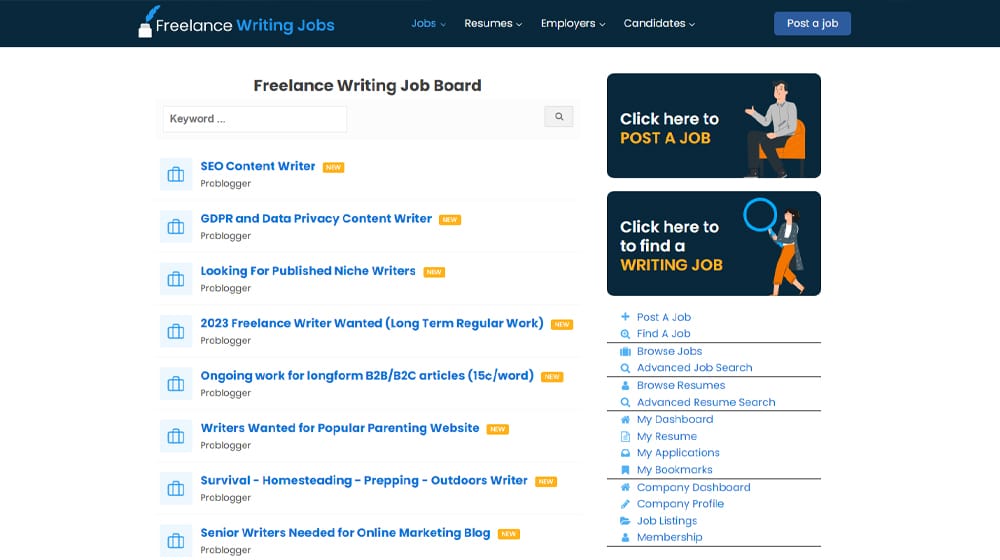 Third, you can look for experts in your subject and approach them for the role. While many of the most prominent experts won't have the time or interest to produce a course, some will jump at the chance to expand their personal brand and contribute to the field. Depending on the project, they may require a byline and credit, or they might want to record the content themselves, or they might just want to be paid. It all depends on the expert.
Fourth, you can always consider agencies. Depending on the expertise level of the content you want a course about, you may be able to work with an agency that has its own writers on staff. This may be the best option if your topic isn't deeply complex or technical, but can be hard or impossible for topics where the average freelancer wouldn't be able to do it justice.
Test and Evaluate Writer Candidates
At this point, whether you've approached writers or they've come to you, you need to give them a test to evaluate what they can do for you. It could be a small part of your course, a sample writing about the subject, or another kind of test. The key is that it needs to be close enough to the real thing that it can be representative of what your final performance will be.
Always pay for your writing tests. Good writers don't want to work for free, especially if they're subject matter experts.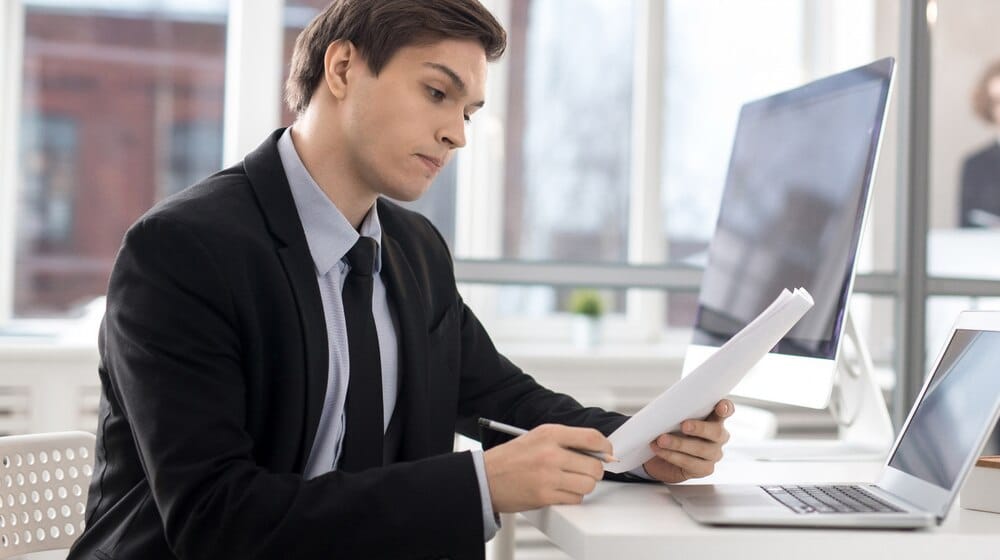 Once you have sample writing in hand, evaluate it. Does it hit your needs, have the right tone, and convey the mastery over the subject you want it to have? Does it cover the points you provided, if any? Does it effectively teach, to the best of your ability, to evaluate such? A lot of this can be subjective, so do your best to judge appropriately.
You may also consider evaluating the writer in terms of how quickly they respond to communication, how well they can produce content without needing to ask more questions (or how well they ask for clarifying details, as necessary), and other elements of how well you can work with them. Sometimes a writer produces excellent content but is difficult to reach, and that can be a deal-breaker.
Consider Additional Freelancers
In addition to the writer you hire to produce content for your course, you may consider hiring additional freelancers to work as part of a team, or in phases, to produce the course. When you get a good team put together, you can produce a ton of high-quality content in short order. If you don't put together a team, it will take longer with more work on your own part to produce the same amount of quality content.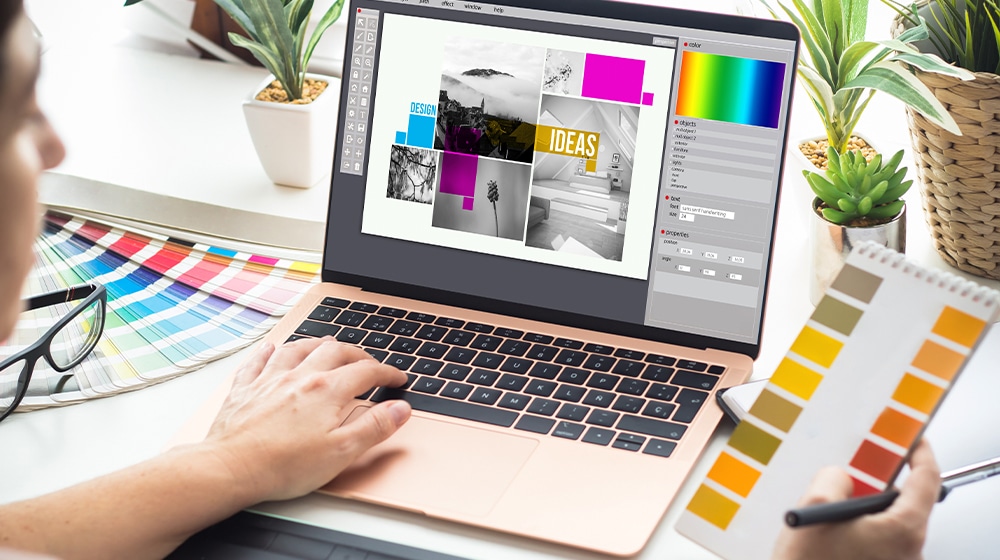 So, who else might you want to hire?
Editors. A good editor can do a lot more than just proofread your content. They can ask important questions that students might ask. They can help you cover all of your basis, remove contradictions, and even reorganize your entire outline to make more sense.
Graphic Designers. These people help you create the imagery, whether it's photography, art, or design, that backs up the course you're creating. This can be anything from screenshots of a process, to photographs of the process in action, to abstract imagery that represents specific elements of the course.
Videographers. If your course will use video – and modern online courses tend to make heavy use of video – you may want a videographer to put it all together. It's one thing to read a professionally-written script in front of a camera, but it's quite another to have it well-edited. The difference is stark.
Voice Actors. If your course won't star you directly, you may want someone to record the vocal audio for your videos instead of doing it yourself. A professional voice actor (and their equipment) can take your course to the next level.
Researchers. For complex subjects, it can be worthwhile to have a researcher or fact-checker on hand to verify the claims you make, add sources, and generally give you a reality check and back up the content of the course.
Marketers. You want your course to reach the widest possible audience, right? There's a lot that goes into marketing that you might not think to do yourself, even from the production phase.
You might hire some, all, or none of these, but it can be worth considering if you should find space in your budget for a team.
Produce Your Course
Once you've decided on the scope of your team, all that is left is to put it together. Work with the writer to create the full course, whether it's lesson by lesson, script by script, or project by project.
You will likely want to have a contract going into this. Signing a contract is always a good idea for both sides of the coin; that way, you have verification that the writer agrees to produce content on deadlines and for a specific rate, and the writer has protection for the work they do produce, even if you choose to fire them later. In ideal circumstances, the contract will never come into play, but it's always a good fallback to have.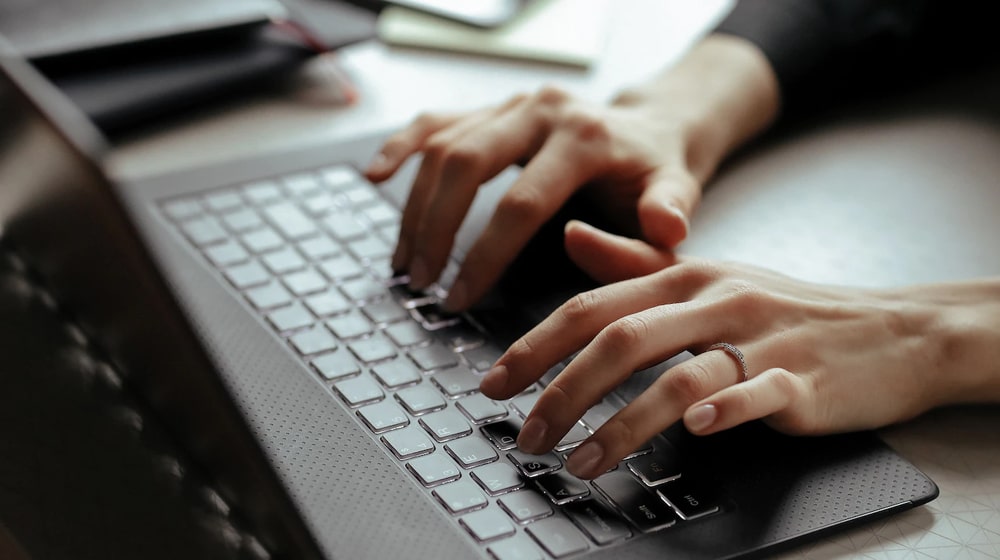 At this point, you simply need to produce the course. Do your work in producing the resources the writer and the rest of your team will need, send it through the process of creating the course content, and put it all together. The full scope and extent of the project depends on the kind of course you're making, but a good team can handle just about anything.
Are you looking for talented freelance writers to create course content for you? Whether it's video scripts, instructional content, tutorials, or anything in between, you can find great writers through our job board. Register now to post a job and take advantage of access to the best freelance writers in the business. Do you have any questions about our job board? If so, be sure to let me know! I'll gladly help you out however I can.