When you want to buy content, you generally have a few options.
You can hire an agency to do the work for you, from topic ideation to publication.
You can hire a writer as a full-time or part-time employee to handle your writing.
You can hire a writer as a freelancer to produce content for you.
You can work with a content writing platform.
Agencies can be expensive and require handing over a lot of control. Writers as employees require salaries and benefits and the whole nine yards, which may not fit in your budget. Freelancers are great if you can find one that works well for you, navigate the world of scams and poor-quality writers, and do all of the associated non-writing work yourself.

A writing platform can be a good compromise for many businesses. Writing companies and platforms generally function by allowing you to post a project or brief and have a writer pick it up and write it. There are usually quirks, like deciding between an open pool of writers or a hand-picked team or seeing pitches from numerous writers and needing to pick one to complete the project. On the other hand, you get some benefits, like built-in ratings for writers, automatic copyright and plagiarism scanning, and enforced deadlines.

It's no wonder that many businesses turn to these kinds of platforms to have their writing created for their blogs. The question is, what sites should you use? I've picked 20 of the most prominent, popular, and useful options for you to dig into and investigate yourself.
Note: These are presented in alphabetical order, not in order of quality, preference, reviews, or any other judgments. There's plenty of information out there, so feel free to make your own judgment.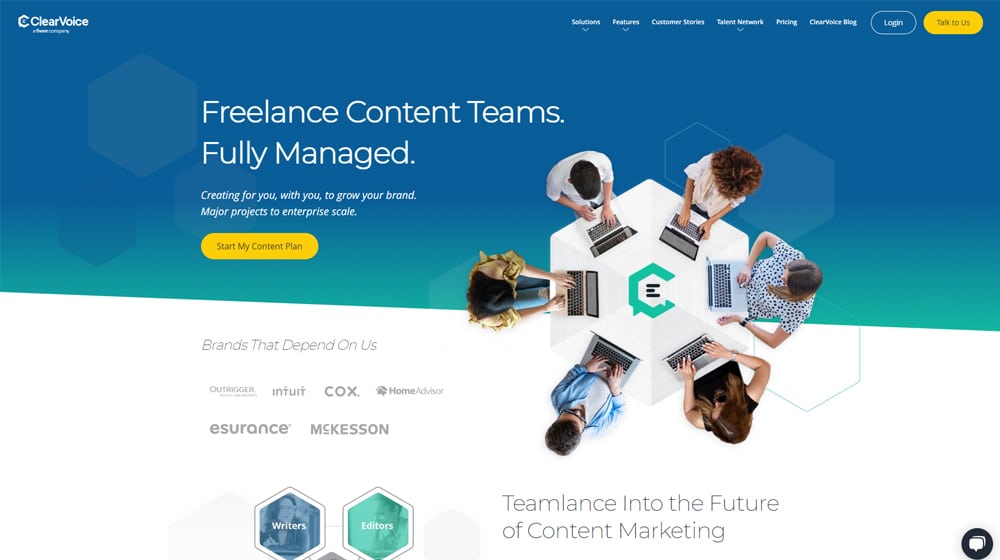 ClearVoice is a Fiverr company, but that doesn't mean you're getting $5 content or $5 quality. In fact, you can consider it a premium offering. You essentially put together a customized plan of what you need, which can be anything from simply having writers create content at your direction all the way up to full-service blog management. Because of the flexibility in service, pricing varies dramatically, so you need to work with them to develop a plan and see how much it'll cost you.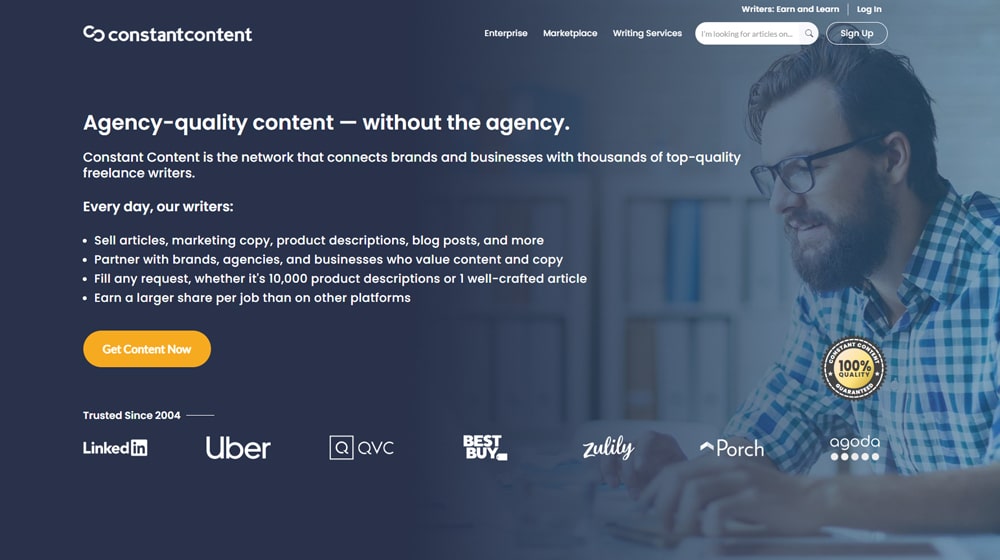 Constant Content is one of the older content sources available today, though they have been shifting their focus in recent years. They have three ways to get content. First, you can hire a writer through the platform to write content for you. Second, you can put together a managed team of writers, similar to most of the other options on this list. Third, they offer a content marketplace where you can browse and purchase prewritten content that fits your topic. This all means it's a very flexible platform for businesses.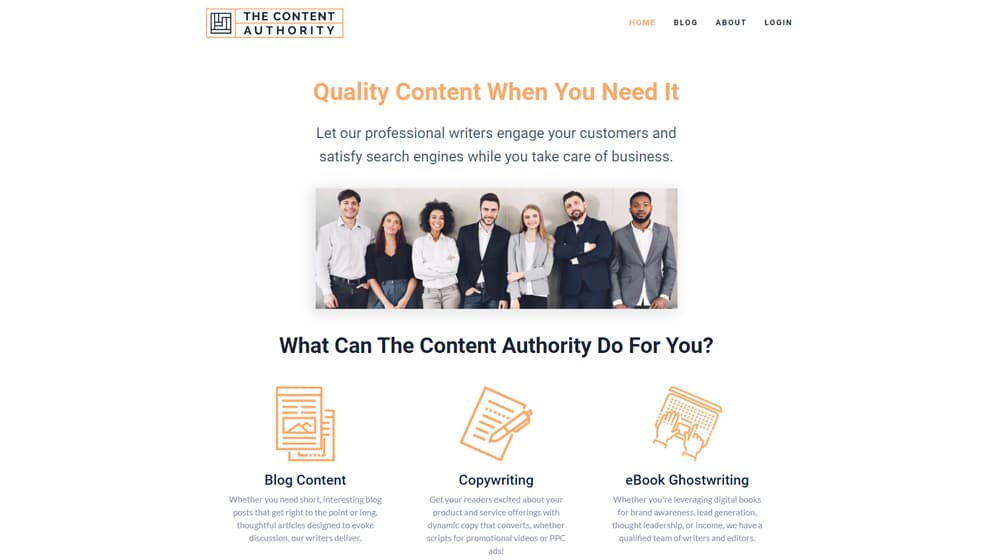 The Content Authority is a relatively simple platform. They have a rather small but elite team of writers across a handful of tiers of expertise. You pick a tier for your project (with higher tiers costing more but getting more expertise and quality from the writer), and a writer picks it up to write it. Turnaround is generally within 72 hours, during which you can request revisions or accept a project. You can also order content specifically for Unique Article Wizard if you're into that kind of thing (though I don't recommend it.)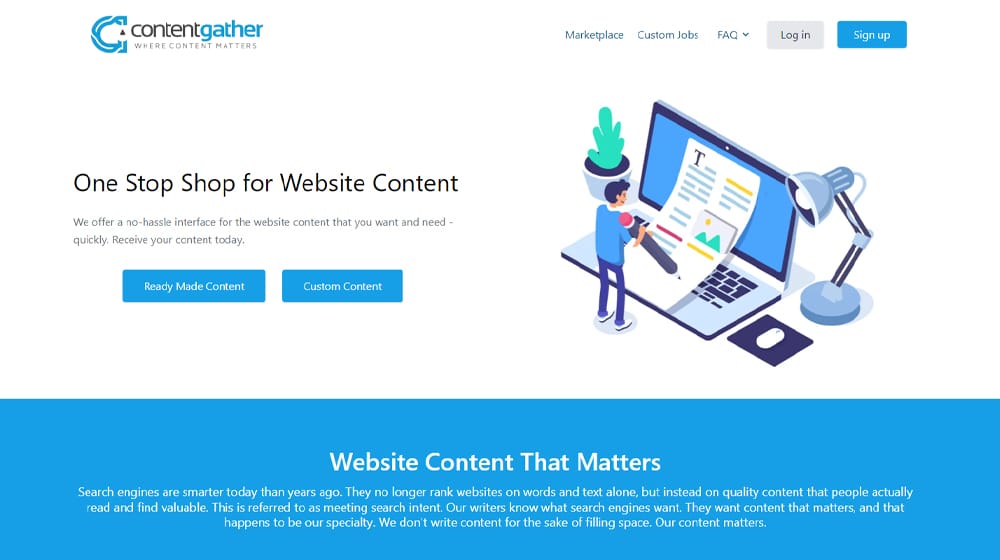 Content Gather is similar to Constant Content, though newer and with a slicker interface. They have two options: you can buy custom content according to a project brief you supply, or you can browse their marketplace of existing content and purchase content to use. Like Constant Content, you can purchase full rights, ensuring that the content you buy isn't in use anywhere else. Custom content ranges from two cents per word up to 12 cents per word, depending on the tier you want to buy.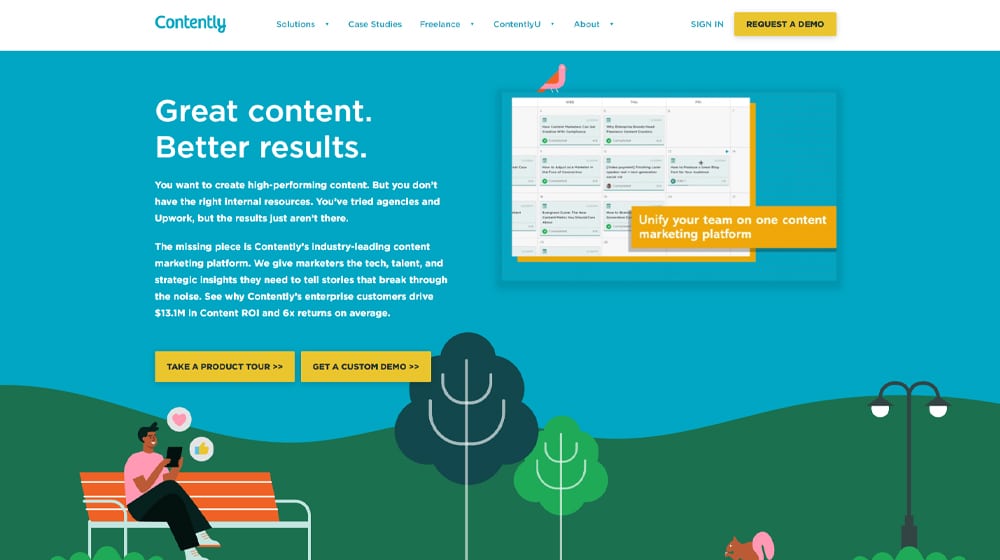 Contently is a large and mostly full-service content marketing and production platform, though you are free to use as much or as little of it as you like. They also host a freelance network and provide a ton of information to both marketers and freelancers looking to improve their skills and their business. This is about the closest to a full content agency that I've put on this list without being an agency, but they're too accessible and too valuable to leave off the list entirely.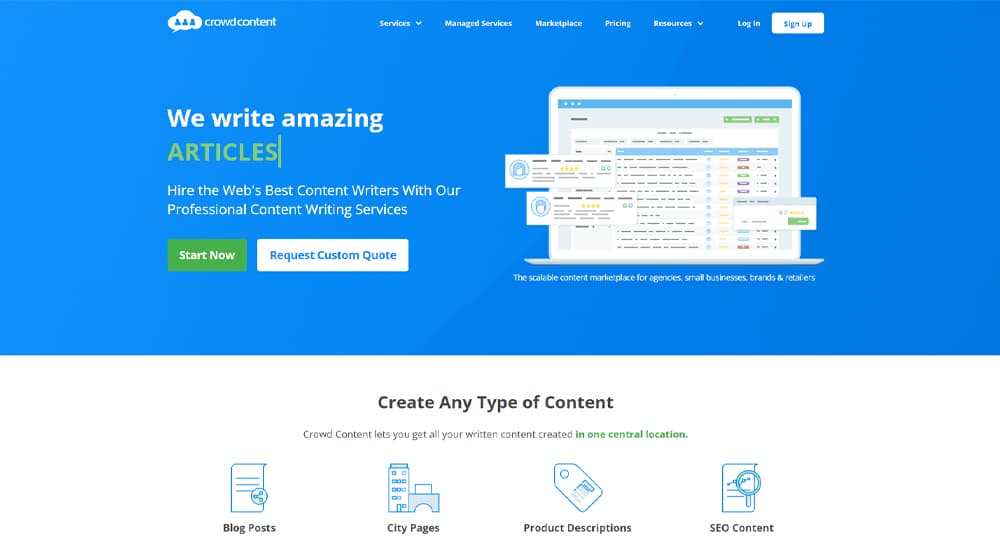 Crowd Content follows the typical "content mill" model, wherein you post a pitch, a writer from their pool claims it and writes it, and you review it to make sure it's suitable for your needs. They also have managed services if you want to offload a lot of the review and ideation process, as well as any editing that needs to be done. One of their more unique features is the ability to set a content calendar and order content on a regular schedule, so you always have something available to publish.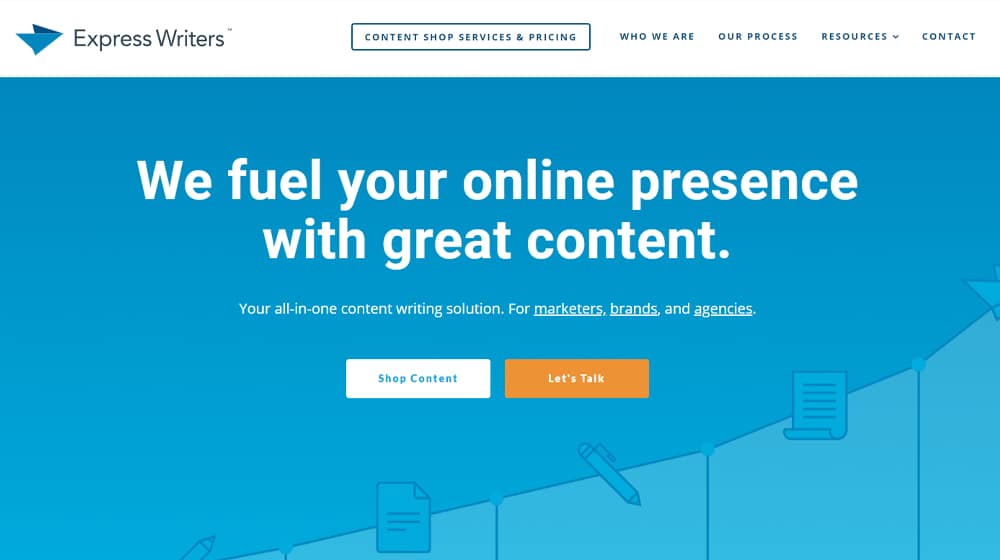 Express Writers has four tiers of service, and their least expensive tier is on par with the most expensive options for some of the other sites on this list. They range from nine cents per word for general writing all the way up to 30 cents per word for their authority writers. Depending on the tier, you also get add-ons like blog images, SEO research, and thorough editing. All you have to do is work with them to order content, and it will be delivered to you in a polished state.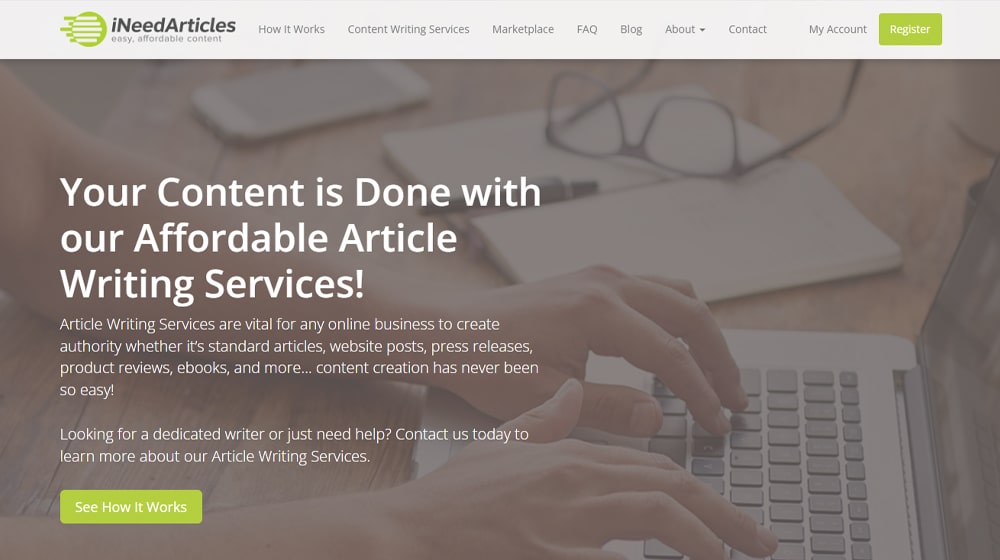 Skipping over the extremely web 2.0 name, iNeedArticles is similar to a few other sites on this list in that they have both an article writing service and a marketplace where you can purchase prewritten content. In addition to the usual free-form blog article content, you can also order content of various specialty types, including Tweets, product reviews, press releases, and more. You can get pretty much anything you need to be written using their service at a relatively low price for the industry.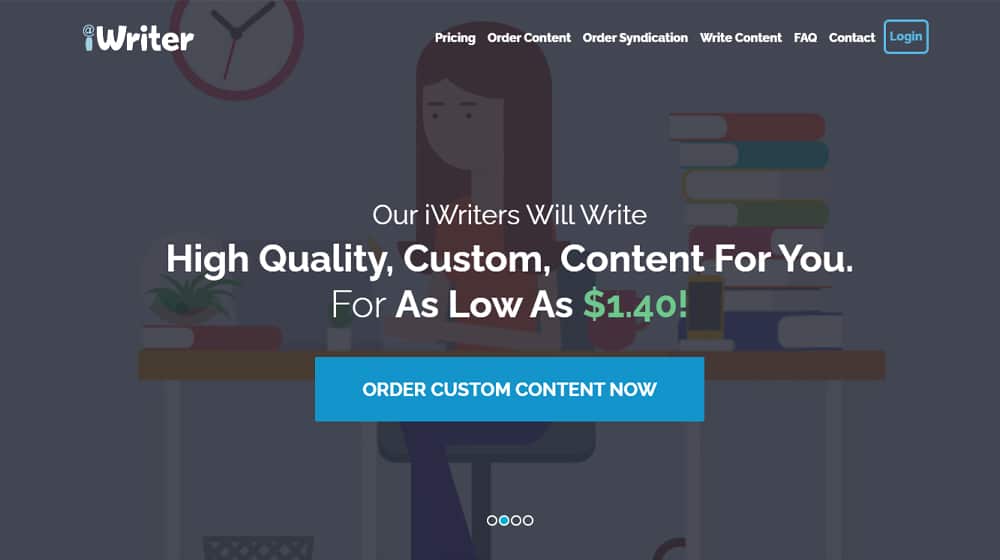 iWriter is a very simple platform where all you need to do is make an order for content, and that content will be delivered to you as written by someone in their pool of talented writers. They have four tiers of pricing, which range from .8 cents per word all the way up to seven cents per word at the high end. This makes them one of the cheaper options for content. There are slight discounts for longer pieces, as well. You can also see examples of the content quality at each tier before you make an order.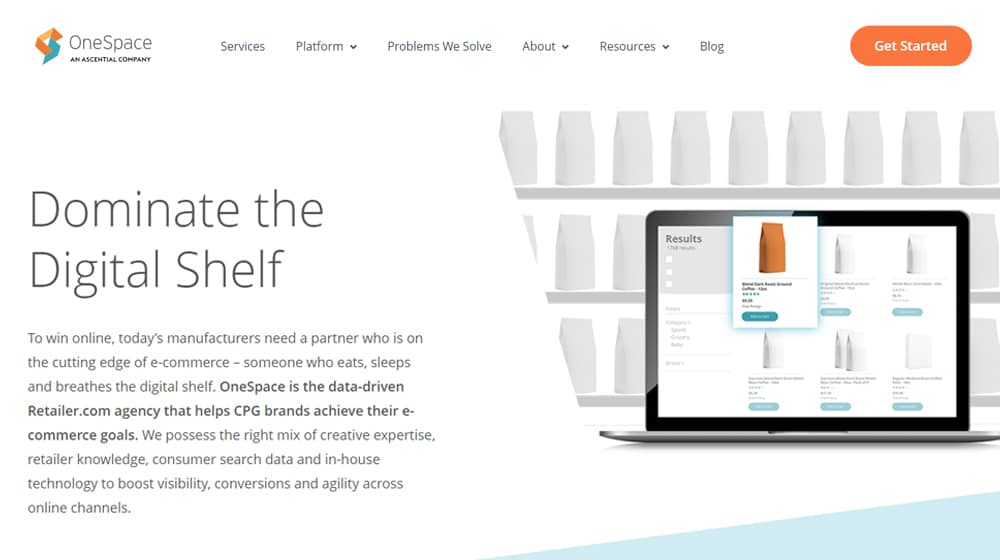 Owned by Ascential, OneSpace is a full content production agency specializing in product descriptions and e-commerce blog content. As such, they put a heavy emphasis on things like SEO, appearing in product searches, and commerce-focused content you can use throughout your website. At the same time, that means they aren't nearly as valuable for businesses looking to work in affiliate marketing or other non-retail niches. If they're what you need, they're invaluable; if they aren't, you won't get much use out of them.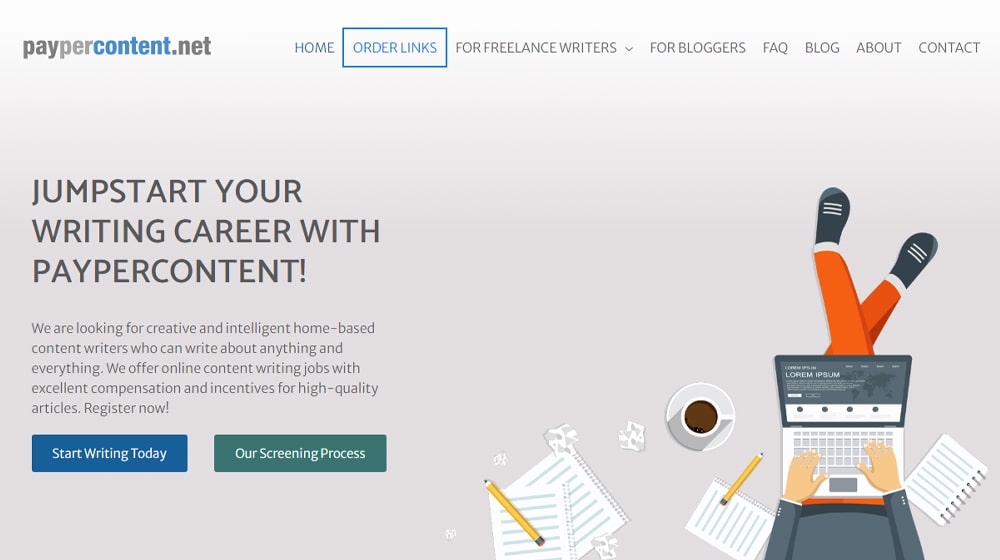 PayPerContent is an interesting twist on the formula. For the most part, they cater to writers who want to write and sell content through their various partners. As a publisher, you have two options. The first is the ability to buy links and guest posts on other publisher sites. The content is written by their writers, and you get backlinks. The other is to become one of their publishers, where you publish those blog posts. The caveat, of course, is that you have to keep the links in place, which might be a tall order for many of you. Then again, you aren't paying for the content – you're getting paid to publish it. It's up to you if that trade-off is worthwhile.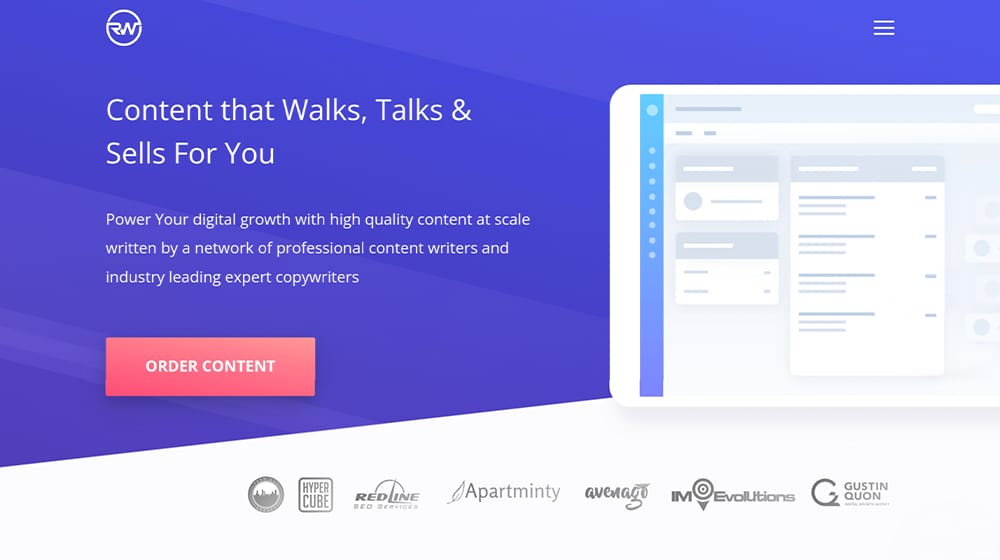 Rightly Written is a largely self-service content marketplace. You can choose to order one piece at a time, one order with multiple pieces, or a recurring subscription. Content can be blog posts, website content, press releases, product descriptions, or even small things like taglines or social media content. You choose a word count, decide if you want images, pick a quality level and a turnaround time, and submit your order. You don't even have to interact with other people if you don't want to; you can just order content and make it work for you.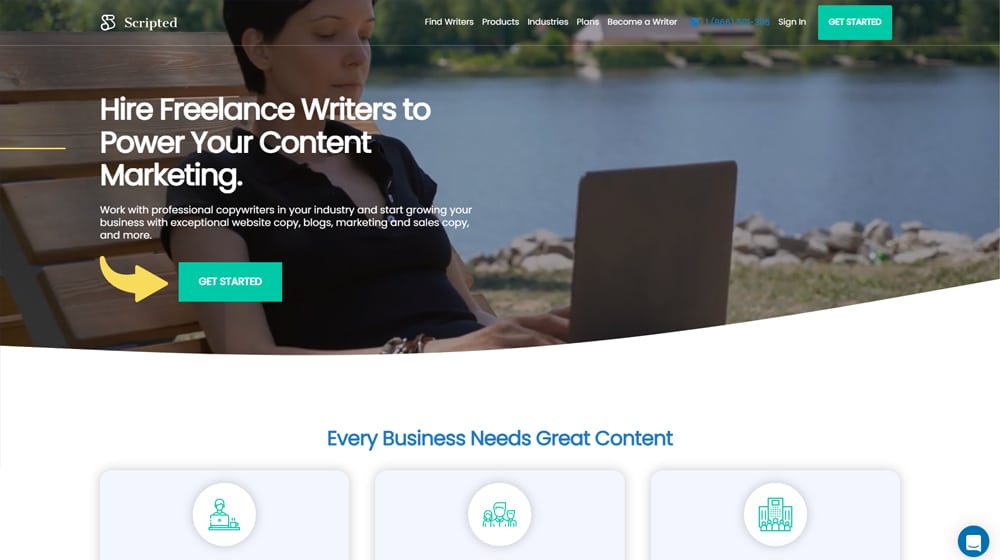 Scripted has a little more in common with a site like Upwork than it does with a content production company. You browse their database of writers based on topic and expertise level, pick a writer, and hire them to write your projects for you. This is great if you want a consistent writer and a consistent voice across your whole site, but it's a little more time- and effort-intensive than many of the other options on this list. Pricing also varies a lot based on the writer as well, so you'll need to find someone who fits your needs and your budget. Alternatively, they have managed services via a membership program.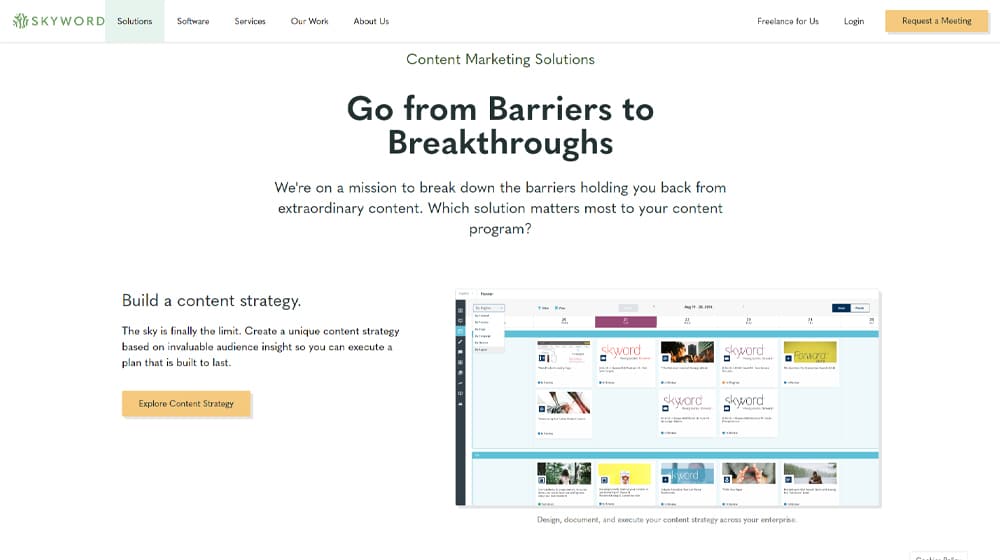 SkyWord is a high-end content production company with a wide range of managed services and at-scale content creation. They have multiple layers of editorial review, all kinds of extra services, and plenty of guidance for things like content strategy and production standards. They're great for top-tier businesses and high-end marketers.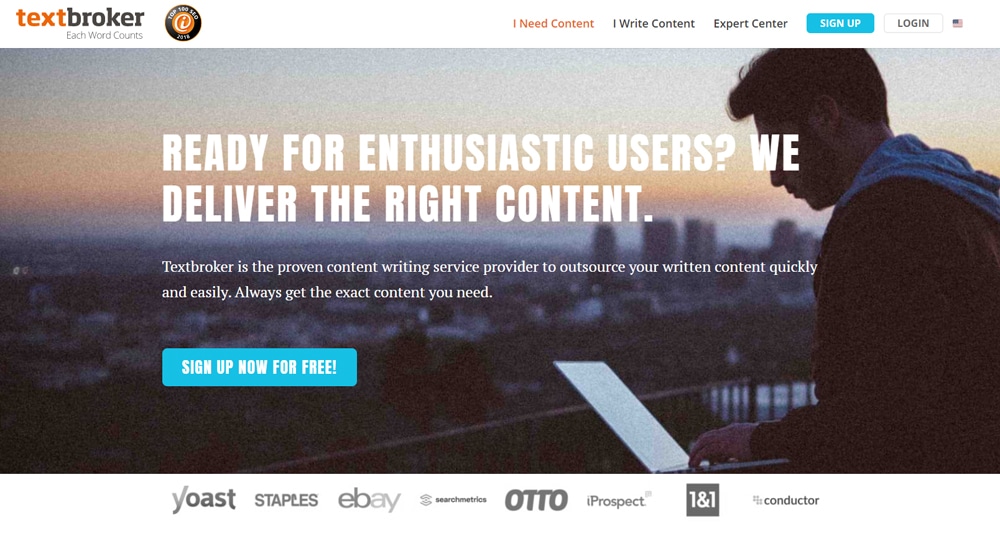 TextBroker is often viewed as one of the bargain-bin content mills, and they rightly earned that reputation in years past. They've slowly improved, but they still offer many opportunities to purchase extremely cheap, barely-usable content if that's something you want. You can use a self-service option to create a team or put orders in an open pool, or you can pay for their managers to build and manage a team for you. You can also hire specific writers if you like the work they've done for you as well.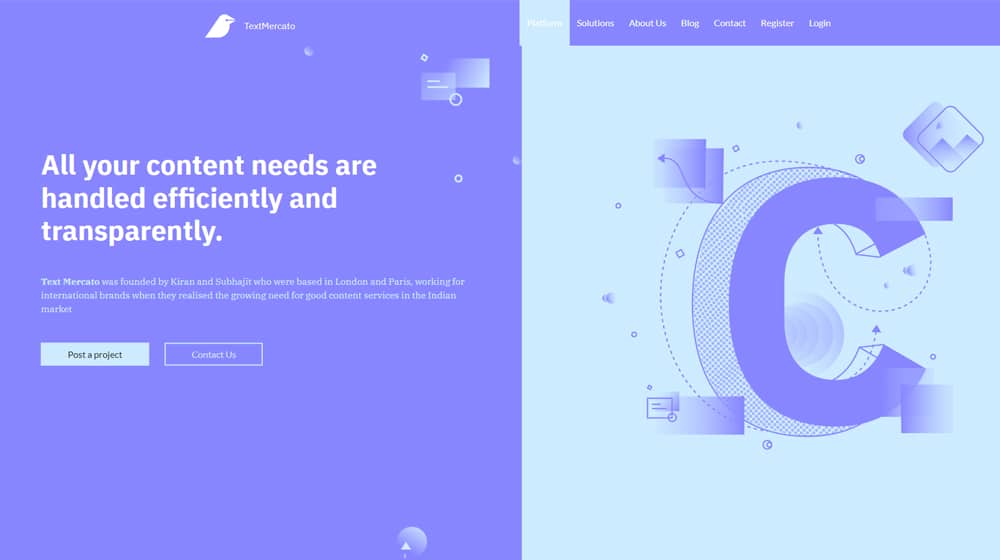 Text Mercato got started as an agency providing content primarily to the Indian market, but they have since expanded and can create content for any market. You post a project, you pay ahead of time to put the money in escrow (which is common for these sites; many of the ones on this list do it too) and see the quality of the writing you receive. Once you approve it, the writer is paid, and you can do with your content as you see fit. You do still have to pay in their currency of choice, however, so it may not be ideal for you.
Formerly known as BlogMutt, Verblio has grown quite a lot over the last decade. Unlike many content markets, they put your pitched order into an open pool, and any writer who wants to can create content to submit it to you. You can choose one, or even more than one, if multiple pieces suit your needs. You pay for the content you want to use, and content you don't is added to their database and can be purchased by others who want it. Likewise, you can browse their existing catalog and buy content relevant to your needs.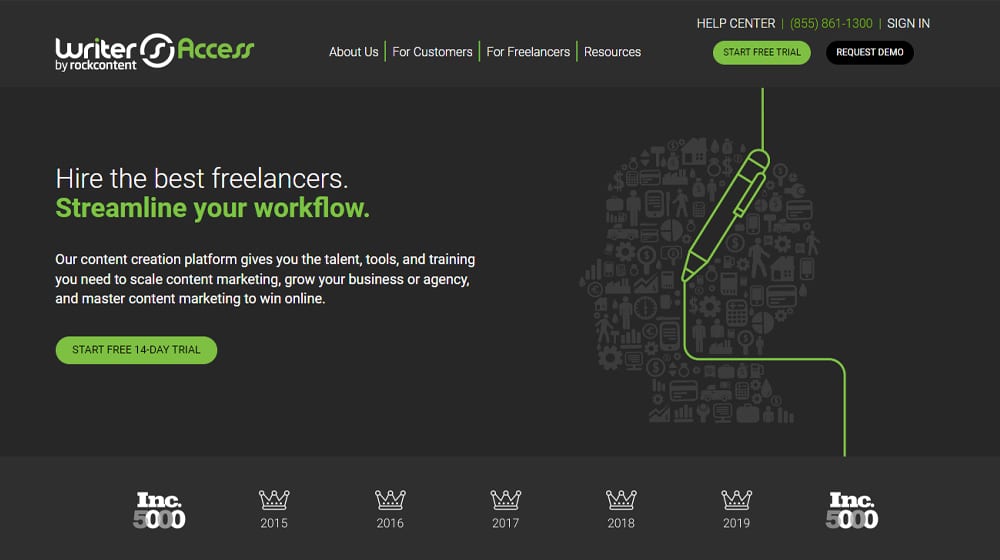 Writer Access, recently acquired by RockContent, is very similar to something like TextBroker, but with the quality levels cranked up. They also have a wide range of tools available to help you create a content plan, optimize your content, and improve your strategy. Pricing varies depending if you want to use a self-service plan or a managed service and includes a bunch of various upsells, including images, SEO tools, and more.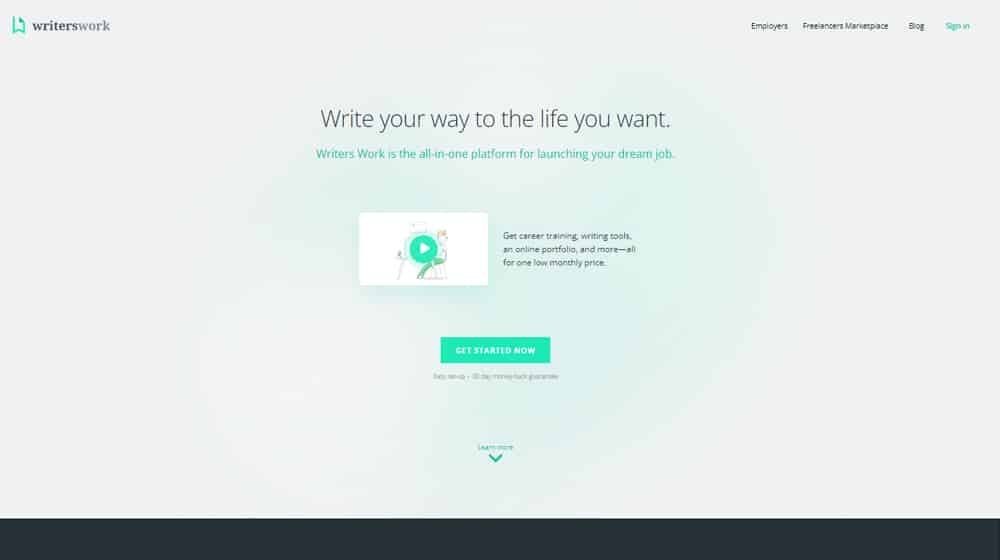 If you don't want to deal with all of the extra tools, managed services, or add-ons, something like Writers Work is great. All you do is post a project, wait for submissions, and buy the ones you want to use. No more, no less. Alternatively, you can browse their freelancer marketplace and pick specific freelancers to work with.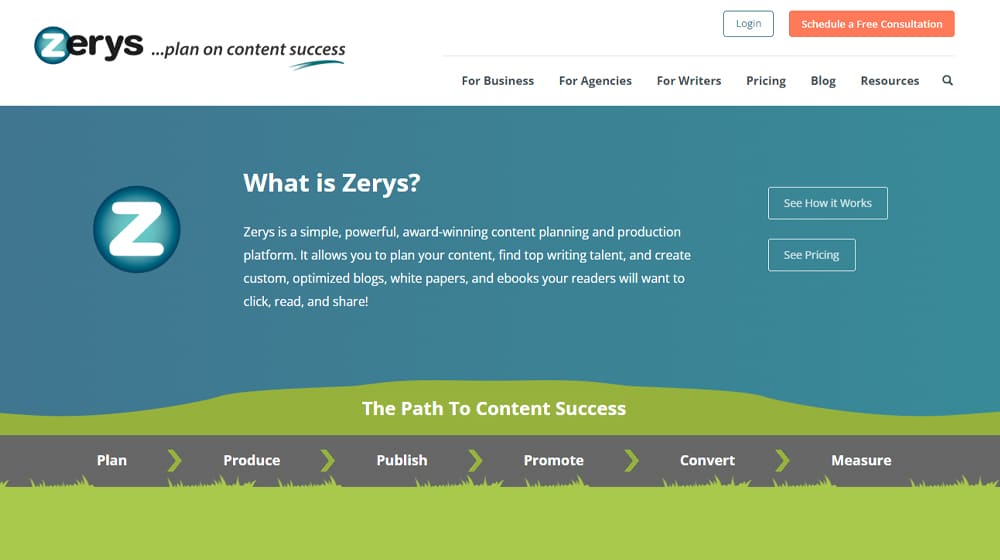 Zerys is one of the older content mills still extant today. They don't have a lot of throughput these days, but they're still useful if you want a basic, cheap, self-service content production platform. Skip all the bells and whistles, get some decent content, and get your blog running.
Do you have a content production company or platform you want to add to the list? Feel free to let me know about them in the comments below!