When you're searching for a freelance writer, you want to find someone who meets your needs.
They should be able to write the kind of content you want.
They should be reliable in meeting deadlines for projects.
They should charge a reasonable fee.
They should have some level of expertise in your industry/niche.
Sometimes, it's hard to meet these standards. The best writers charge what they're worth, which is more than many businesses want to pay. Many writers charge a reasonable rate but don't have the experience or expertise you're hoping for.
Looking for writers online is far too often a crapshoot. You can put out a job ad and get people to apply, but you never know what you'll get, and you'll have to filter through a lot of chaff to find the good writers reaching out to you. You can look for writers with their own websites and advertisements, but far too often, they simply won't be available for the amount of work you need to be done.
It's no wonder that many businesses turn to content mills and freelance marketplaces to find their writers. One such platform is Draft.co.
What is Draft.co?

If you haven't heard of Draft.co before, well, there's no surprise there. They're not new to the market – they've been in business since 2018 – but until this past July, they operated under a different name: ContentFly.
If that name rings a bell, now you know what you're getting into. If you aren't aware of ContentFly, you can read my review of their service and platform over here. The short version is that they're on the mid to high end of content mills, but they're still a content mill at heart, with all the good and bad that implies.
Does their rebranding change anything tangible, or is it just a matter of the name that shows up on your invoices? Reading through their announcement blog post, chances are it's the latter; they talk a lot about ethos and "the joy of creating content" and all that, but nothing tangible about changing pay rates, fairness models, or the client-writer balance.
"That's why we built elements throughout the Draft brand that nod to the pleasure that comes from writing IRL. From paper-like textures and highlighter effects across our website to the calligraphic ink splotch on our wordmark, the tactile is made digital." – Draft.co
I don't know about you, but if I'm looking to get high-quality content written for my brand, I'm a lot more interested in the quality of the writing than I am about the "calligraphic ink splotch on our wordmark."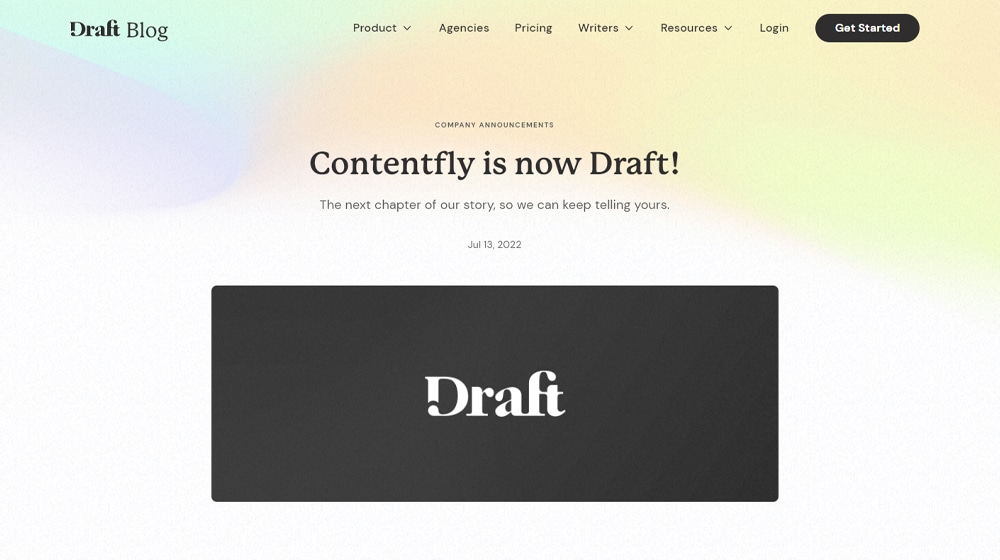 I will say that their pricing page reflects a change in pricing. In my review, I mentioned that they charge $375 for 4,000 words of blog post content. Their pricing page now shows that at $400 for 4,000 words, so a marginal increase. On the writer side, their FAQ still reflects 5 cents per word rates (so $200 for 4,000 words), which is unchanged. So, their rebrand increased their prices for the platform but not the payments for the writers.
As a potential client, this is a bit of a warning. Your writers are writing at a quality level befitting their pay rate. If you go to Draft.co to get writing done and you pay $400, you expect a certain level of quality, which may not be appropriately reflected in the writing you receive. Remember, too, that writers seeing a price hike that they don't get a cut of are more likely to move on to greener pastures if they can.
Now, I'm not saying Draft.co is bad, nor am I saying you should stay away from them. You're free to give them a try if you like. In fact, if you do, feel free to leave a review in the comments!
If you're not convinced Draft.co is a good option and you're looking for alternatives, here are a bunch I've compiled over my years in the industry. Some are cheaper, some are more expensive but guarantee better work, and others are pretty comparable. Feel free to explore!
20 Alternatives to Draft.co
We're breaking down these alternatives into three categories; Freelancer Hubs, Content Mills, and Job Boards.
Freelancer Hubs
First, let's talk about some freelancer hubs. Freelancer hubs are sites that allow freelancers to host profiles, and you get to pick and choose who you work with. The writer is free to choose their rates, optimize their profiles, and decide who they want to work with. You have to pitch them and hope they accept. The platforms generally charge clients to find freelancers and may charge freelancers to promote their profiles. But, once you find a freelancer, you're free to work with them directly, rather than going through the platform (and having the platform skim off the top.)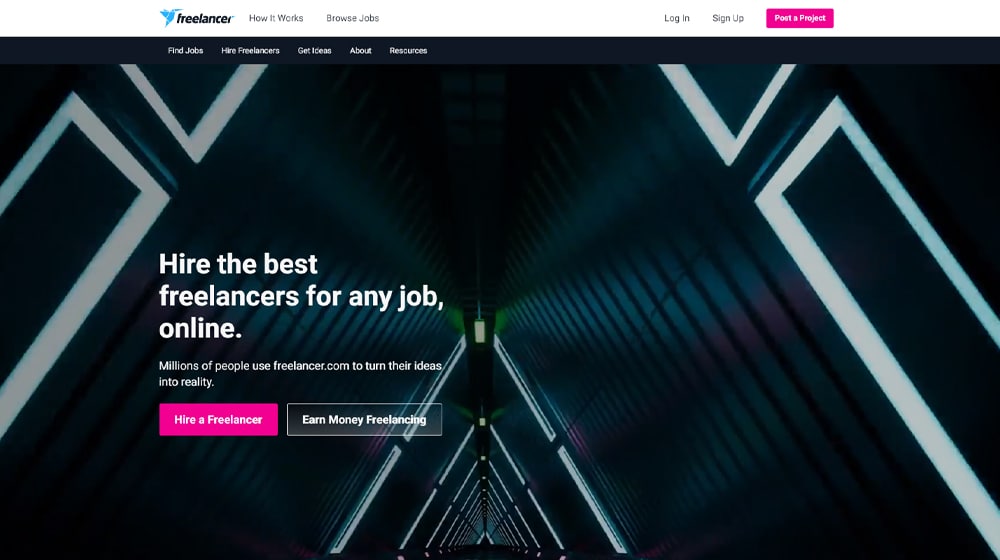 1. Freelancer – One of the most popular freelancing portals on the web, Freelancer is a great place to find creatives of all stripes. Since they're so well-known, they have a huge roster, and you're bound to find someone to meet your needs.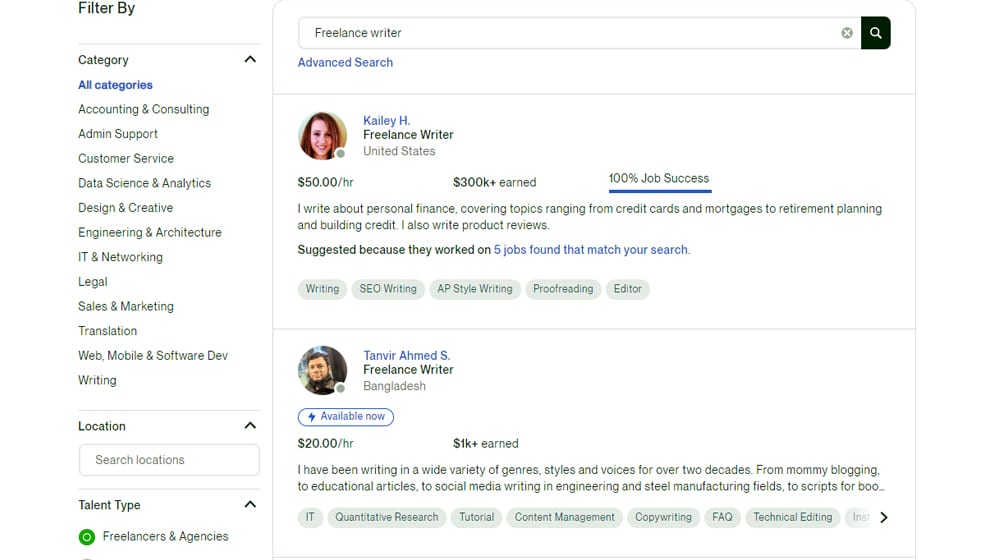 2. Upwork – Another of the old dogs in the industry, Upwork is rather well-known and decently well-regarded. Not everyone has the best experiences, but that's true of any major network, eh? Like Freelancer, it's generally a decent place to start your search.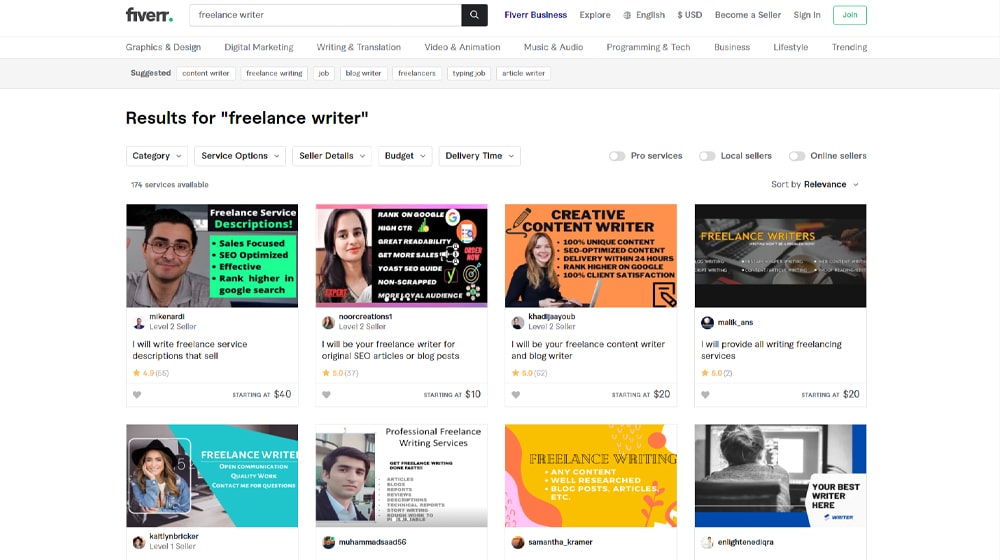 3. Fiverr – Fiverr got a bad rap when it started off, but these days, standards have risen significantly. Instead of selling 1,000 words for $5, they tend to sell 100 words for $5 with "add-ons" to bring length (and price) up to par for decent freelancing work. Give it a look!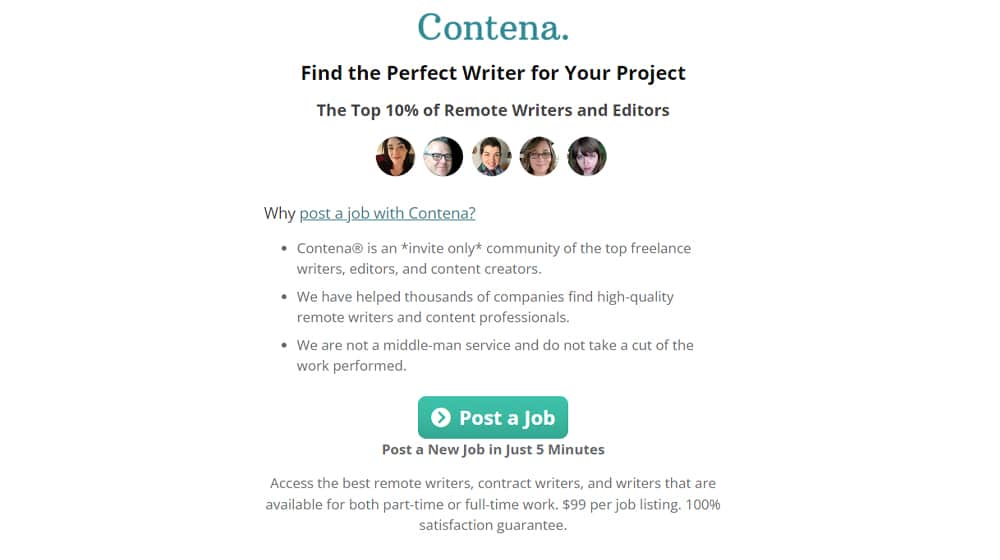 4. Contena – Contena is a writing-focused freelance hub with one significant drawback; it charges members to access. This can be a tall order for many freelancers, but some of their roster are pretty good at what they do, so it can be worth giving a look.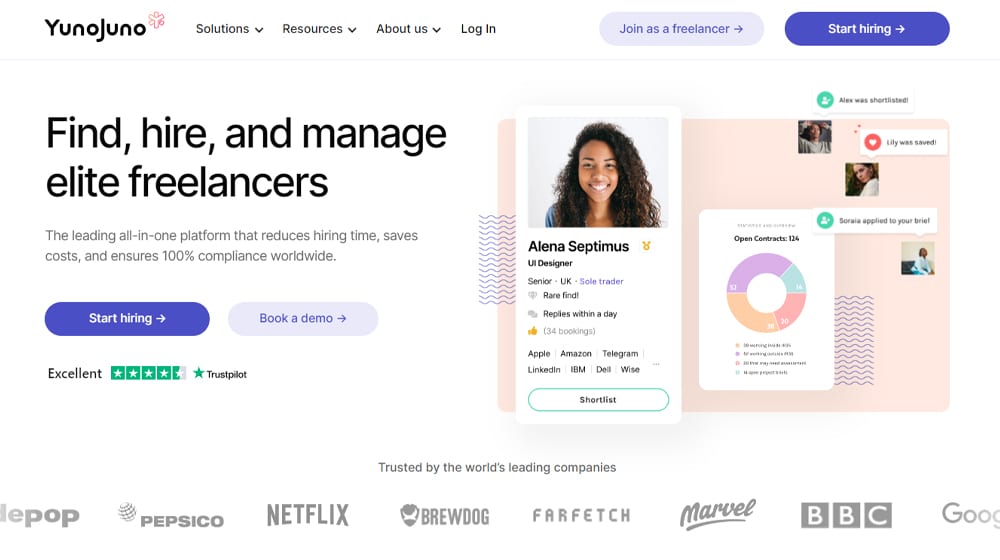 5. Yuno Juno – A relatively new freelancer job board, Yuno Juno isn't focused solely on writing, but you can find some writers in their ranks. At the very least, it can be a site worth giving a look at if you aren't having luck in other places.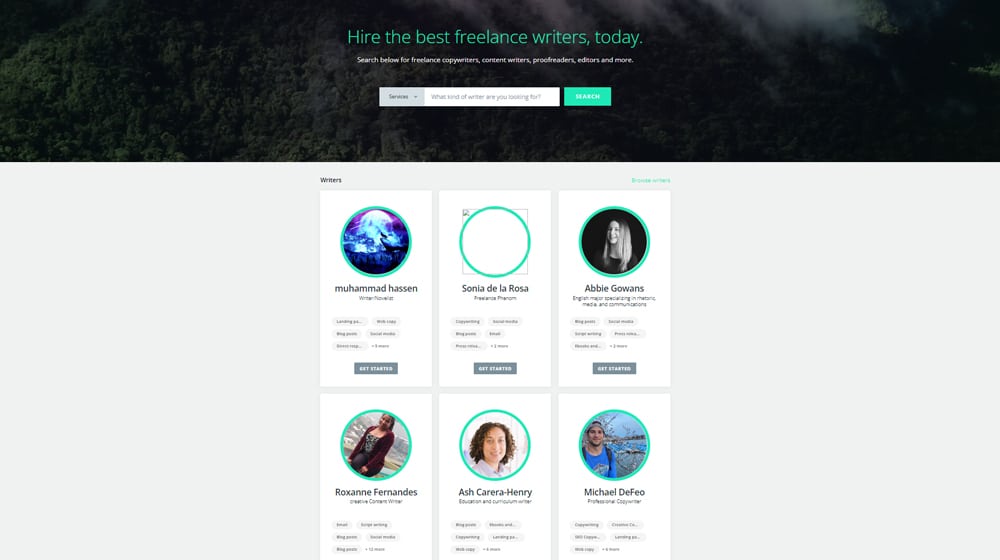 6. Writers Work – This is a hybrid site that has both a mill-style post-a-job, get-drafts format and a freelance marketplace where you can browse writers and specific writing offerings to see what floats your boat. There's plenty here for everyone, at least if what you need is writing.
Content Mills
Next, there are the content mills. These all work in roughly the same way as Draft.co; you sign up, you post your assignments, and a random writer grabs them to write. Most content mills have options to hire specific writers if you like them, usually for higher rates than "open pool" orders, but they still take their pound of flesh from the payments. This commission covers everything from money-back guarantees to copyright protection to writer protections against common scams. They tend to be lower quality for the price than hiring freelancers directly, but a lot more convenient.
Note that "content mill" here is not a judgment of quality or condemnation; it's more a description of the format. Some of these can be quite high-quality.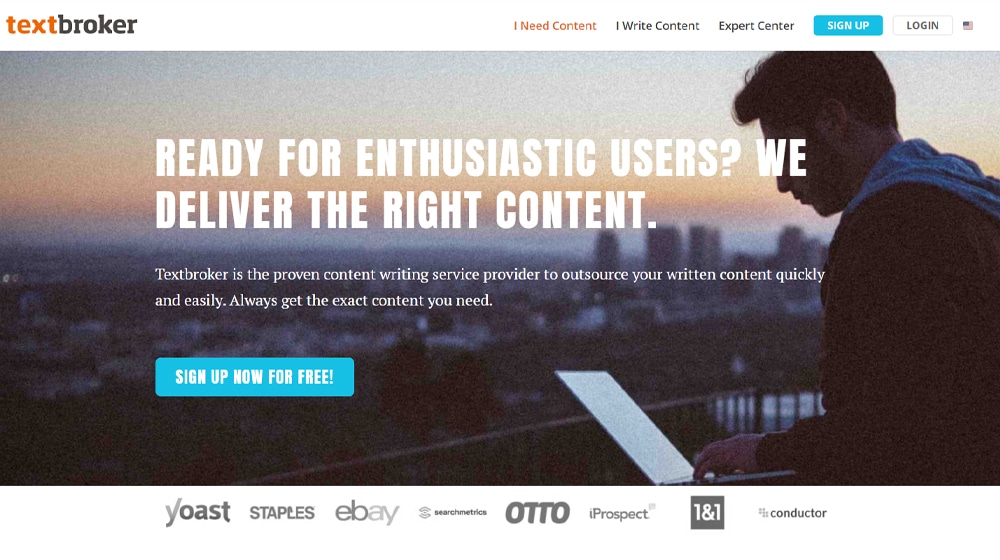 7. Textbroker – Textbroker is one of the prototypical content mills, and they're firmly in the middle-lower end of the spectrum. They offer low rates, but the only worthwhile writing comes from the higher tiers, which are on the low end of acceptable for most companies. It can take a while to find writers you trust, but once you build a solid team, it's a reliable site.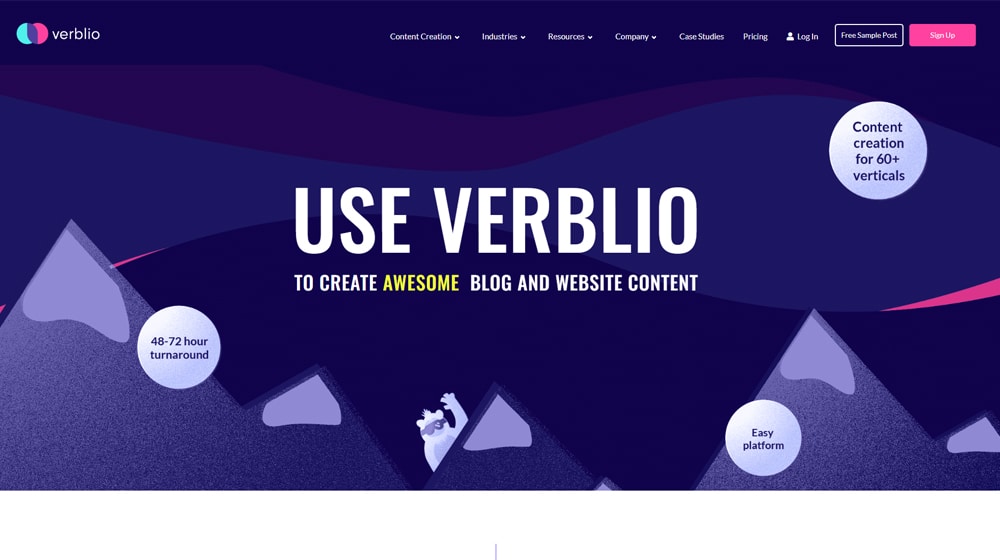 8. Verblio – Verblio (formerly BlogMutt) is sort of like a combination of a content mill and a content marketplace. It has content mill functionality, but instead of having a project claimed and written by one writer, multiple writers can submit their posts, and you can buy as few or as many of them as you want. Those not bought go into a pool others can browse and purchase from later.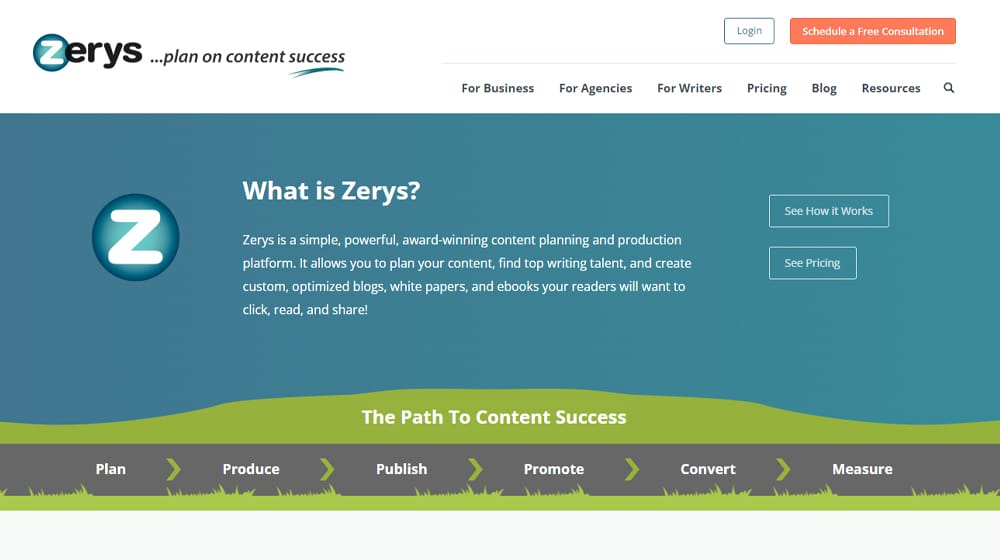 9. Zerys – Zerys is interesting in that it's a content mill that isn't frequently the center of discussion, and as such, they don't have a huge stable of writers or clients. Still, they do enough steady work to keep trucking along, so they can be worth looking into.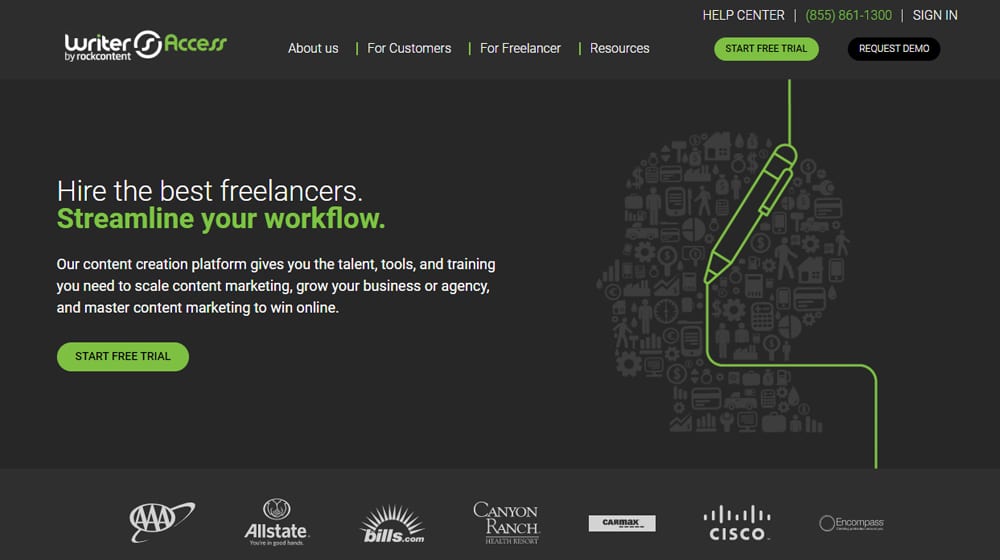 10. WriterAccess – Recently purchased by Rock Content, WriterAccess has long been one of the "top tier" content mills and has branched out into more expensive and boutique services as well. Some of their writers are exceptional, and most of them are "merely" pretty good.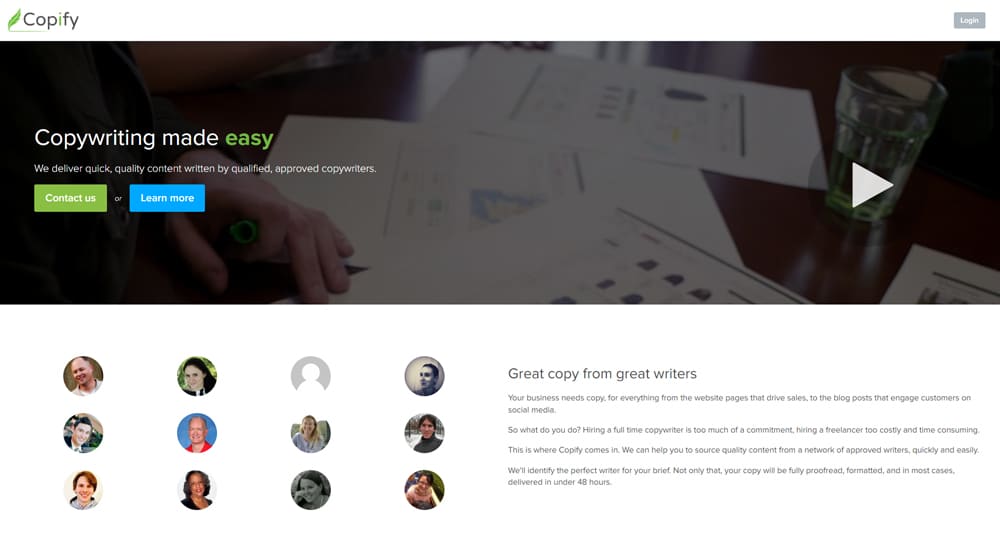 11. Copify – This is another relatively new mill-style agency. Like a lot of the newer mills, they tend to obfuscate exactly how they work, but it's still the same old story; post an assignment, writer claims assignment, writing is submitted, etc. Give it a look if you're interested.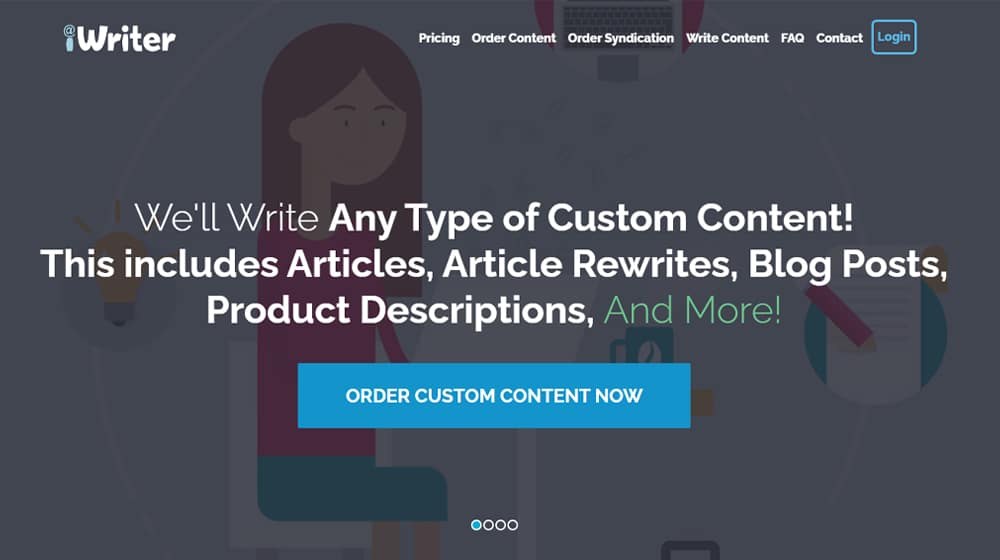 12. iWriter – One of the older content mills, iWriter has a huge array of pricing tiers, many of which are still pretty low for the industry overall. They're great for filler and fast-turnaround content, but you may want someone else for high-tier content production.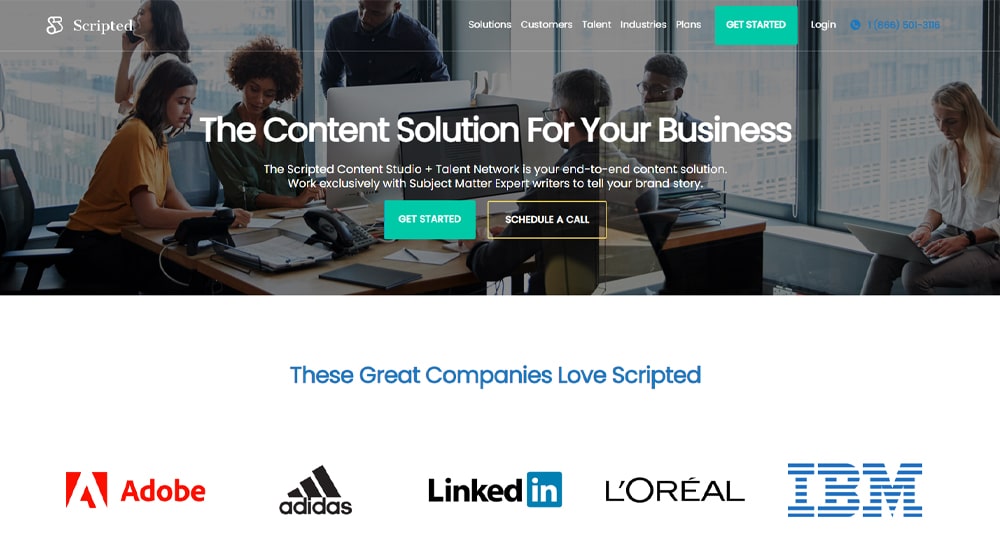 13. Scripted – Scripted is another mill-style content production platform that has revamped their image a few times over the years. Still, as one of the older players, they have a long reputation and are reliable, even if they may not be the ultimate top-tier content mill.
Content Marketplaces
Another option is content marketplaces. There aren't many of these since they operate on a "spec" or speculative model. That is, the writer creates content and posts it to sell, hoping that someone will come along who is interested in buying it. Freelancers often hate doing work they aren't compensated for, so it's a tall order to get rolling on these kinds of sites, so they're relatively rare.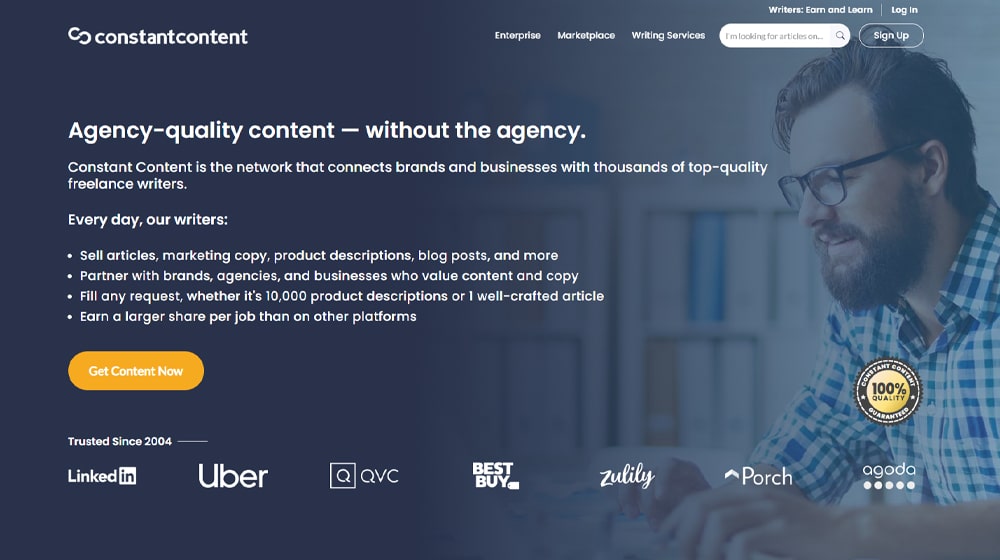 14. Constant Content – In a case of convergent evolution, Constant Content started as a spec marketplace and has expanded into a mill-style assignment platform as well. You can get some pretty great content here, but the pricing is a bit higher than your average mill.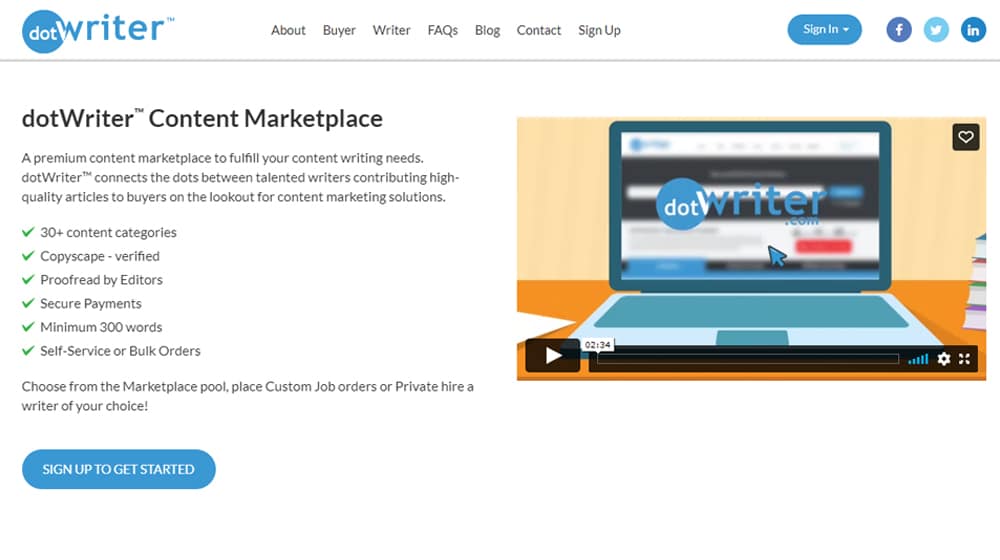 15. DotWriter – The second (and last) marketplace I have to mention, DotWriter specializes in volumes of content, with a promise of getting as much as a year's worth of content in 45 days. You can hire specific writers and commission custom content, as well as just buy what they already have available.
Traditional Job Boards
Finally, you have more traditional job board options. I'm not going to post the usual generic job boards (Monster, Indeed, etc.) since they aren't writer-focused, but there are a few writing-specific job boards you can try out, including mine.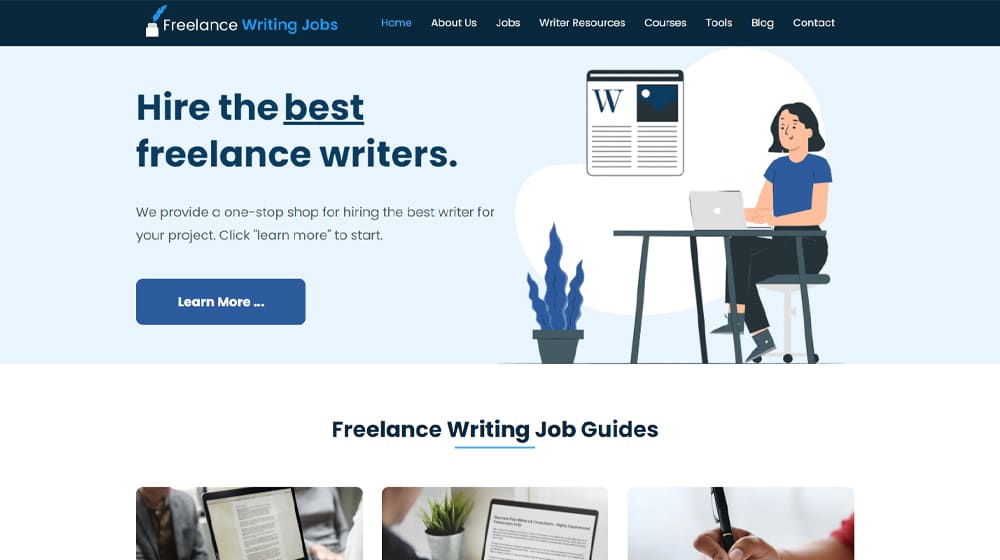 16. Freelance Writing Jobs – You're already here; why not check out that button in my navigation leading to the job board? At least, when it's available, you can do that. I'm still working on it, but it'll be up soon, I promise!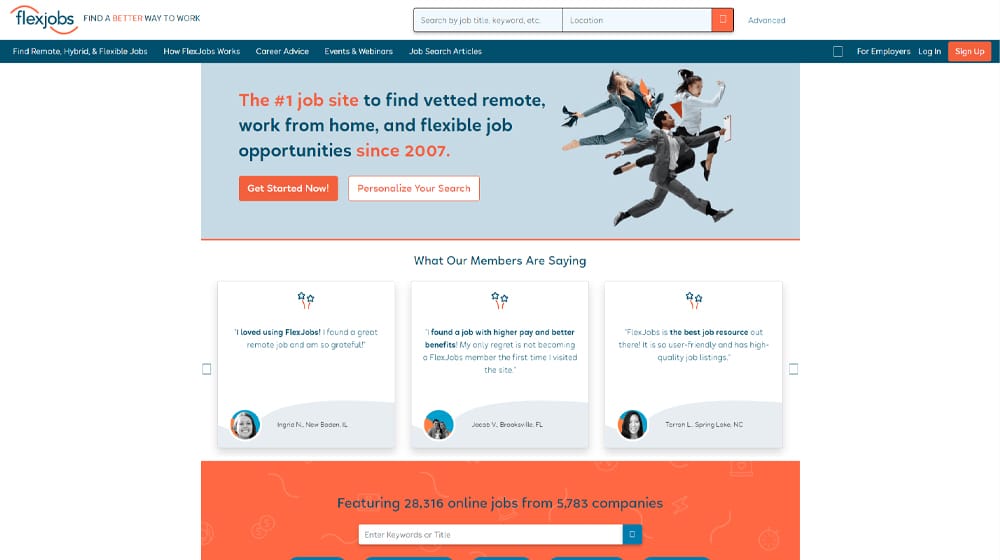 17. FlexJobs – Writing is remote work, so a remote work job board is a great place to go to find writing, right?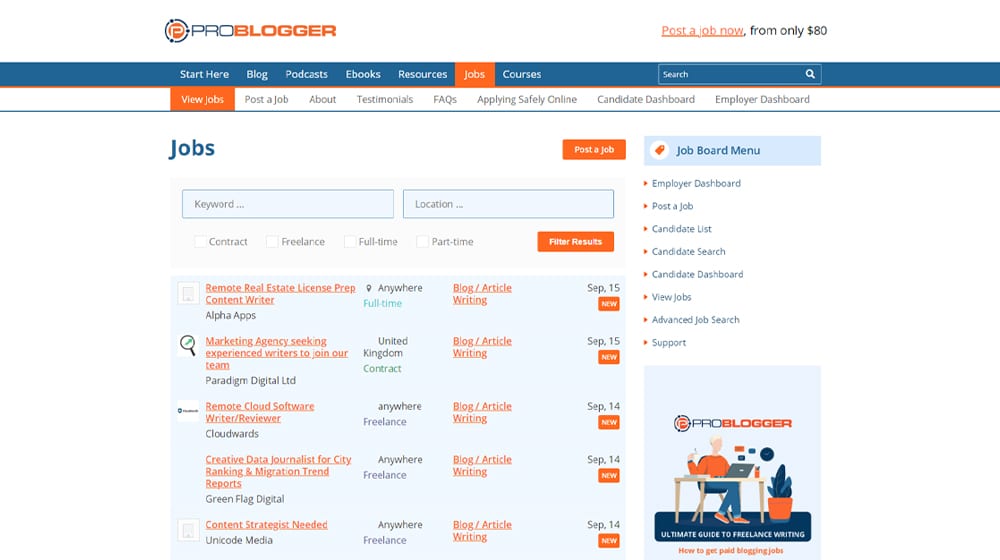 18. ProBlogger – The ProBlogger job board is one of the premier job boards for writers, though it has some ups and downs. The site itself is also a great resource for both writers and clients, so feel free to check it out too.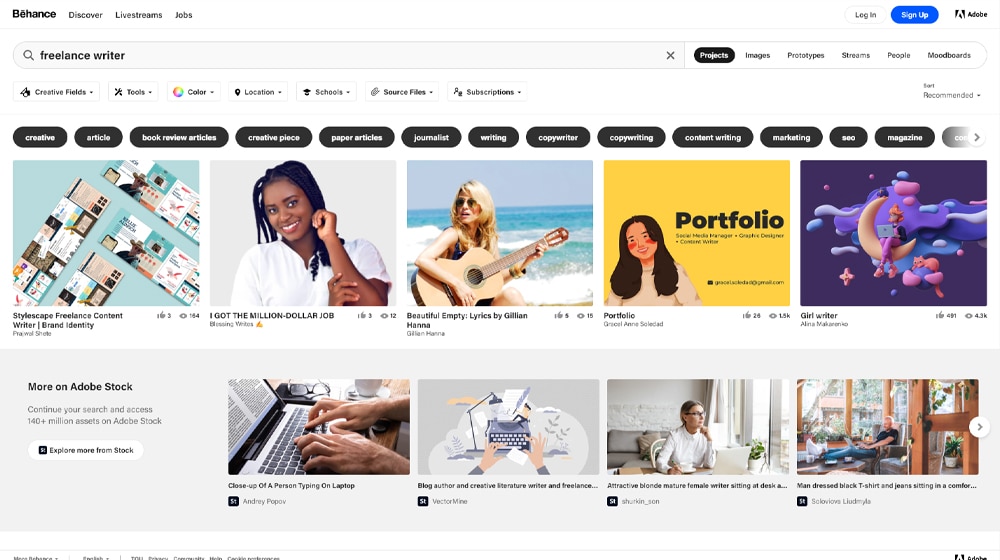 19. Behance – Behance is Adobe's creative marketplace and serves as a job board for all sorts of remote creative needs, including writing. It's high-tier but high-priced as well.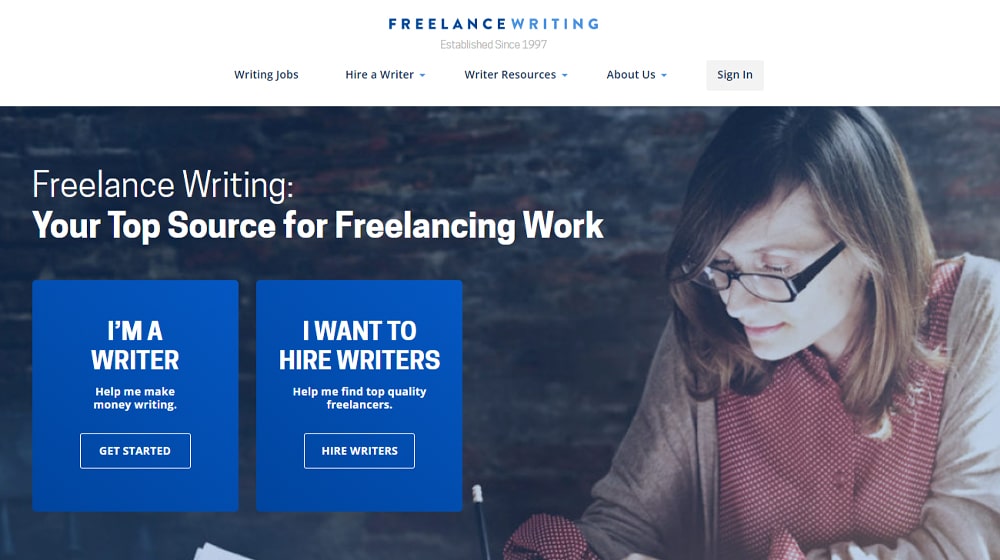 20. Freelance Writing – One of the oldest freelance writing job boards on the internet (around since 1997!), this is another great place to post your needs and hire writers.
So, there you have it; 20 different alternatives to Draft.co for your content production needs. They run the gamut from cheap and low-quality to high-price, high-quality boutique content creation. They're also just a relatively small selection of what's out there and don't even scratch the surface of content marketing agencies. That's a topic for another time.
Do you have a site worth adding to this list? Feel free to leave it in the comments, and I'll take a look. I'm always open to newcomers in the space! Likewise, if one of these folds, rebrands, or dies off, feel free to let me know. I'll gladly keep this list updated as need be!