A portfolio can be a very important part of any freelance writer's career. Whether it's the writing samples they publish on Upwork, the samples they post on their own personal websites, or a collection of samples they keep around to send to prospective clients, the portfolio is representative of their work. It's what a potential client can look at and evaluate for skill, style, depth, tone, expertise, and all the other details that go into choosing whether or not to hire the writer.

Knowing the ins and outs of a writer's portfolio is essential to both clients looking to hire writers and writers looking to find work.
So, let's approach the topic from both sides and help bring everyone together in a unified vision of what a portfolio should include and how to build one effectively.
Types of Writer Portfolios
First of all, it can be worthwhile to know what everyone is referring to when they talk about a portfolio. Generally, there are three types of portfolio a writer might have.
The first is similar to a physical portfolio, which is where the word came from in the first place. A portfolio, in this instance, is a set of examples of your work that you bring to places you need to show it off, like interviews, trade shows, or conferences. Artists have it rough here, needing to haul around paintings, sculptures, or other physical items; writers, meanwhile, can simply bring documents.
In the digital age, these portfolios are generally just documents. They can be .txt files, .doc files, .pdf files, or even a set of links to Google Docs. When a writer approaches a client, or a client approaches a writer, these files or links can be exchanged.
The second type of portfolio is one hosted on a website, usually a platform engineered for it, like Upwork. The concept is more or less the same; it's a set of work the writer has done, presented publicly as a showcase of what they can do. Some writers also maintain blogs on sites like WordPress.com or Medium.com as ways to showcase their work.
The benefit of these kinds of portfolios is that it's usually a clearly visible option for clients looking for writers. The client doesn't need to approach the writer and get their samples only to find they aren't what they need; instead, the samples are there, front and center, for the client to evaluate before the writer even knows they're being looked at. Whether that's good or bad depends on your perspective.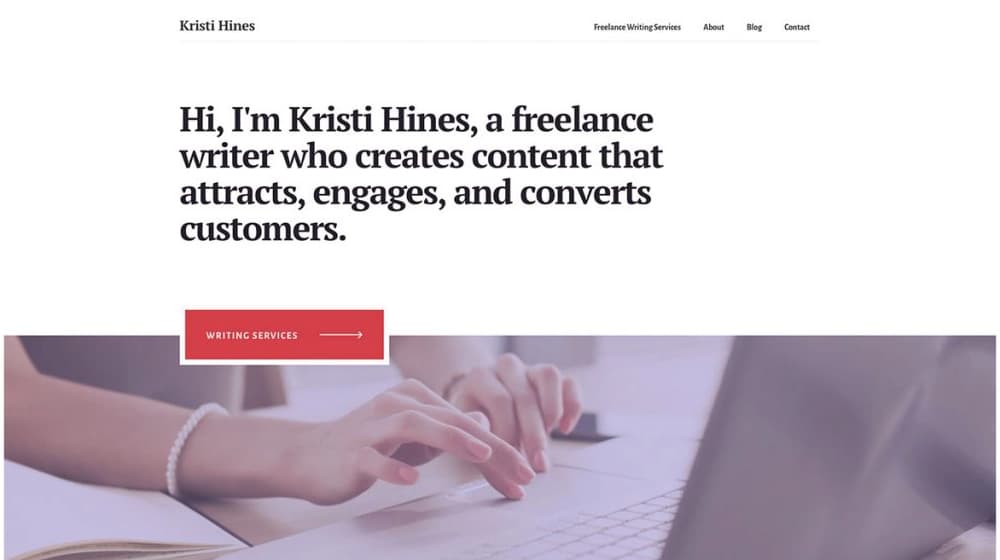 The third kind of portfolio is the kind mentioned by Jorden Makelle, a business site. It's less of a portfolio of a creative individual and more of a business services page with examples in the form of content. This kind of portfolio is the most effective for building a writing career independently and free from overview and control by content mills and freelance platforms, but it does also require more "hustle" and more self-promotion.

So, step one in building a portfolio is knowing what kind of portfolio you want to make.
I'm not going to offer tangible judgment here; all three of them work fine, depending on your purpose.
If you're a writer who frequently pitches themselves to clients by sending portfolio samples, the first option is often fine, and the second simply makes it more convenient.
If you're a writer who tends to prefer clients coming to them and letting their work speak for themselves, the second option is fine, and the third option is a more aggressively-marketed version.
Truthfully, all three are relatively easy to create and operate in conjunction with one another. It's a gradual and natural evolution to go from one to the next, though the jump to making your own business site can be a larger leap than the others. It's well worth it, though.
What a Portfolio Should Include
As a writer, what should your portfolio include? As a client, what should you look for in a writer's portfolio? These two questions have the same answer.

The core of any portfolio is, of course, the content. A writer should have a handful of pieces of content for each kind of service they offer. If they write blog posts (and if they handle posts of varying lengths), they should have examples of those posts. If they cover different industries, they should have content for each of those industries. If they write product descriptions, landing page copy, ad copy, or social media posts, those should be represented as well.
The more a writer offers, the more this can spiral out of scope. If you cover ten industries, should you have ten different blog posts, one for each industry? Should you have 2-3 per industry? If you offer social posts, ad copy, and landing pages for those as well, how many should you have?
Don't overthink it. Distill things down to representative styles; a B2B company, a B2C company, low-price, high-volume products versus high-price, low-volume products, social posts for different platforms, and so on. You want representative samples, not comprehensive examples.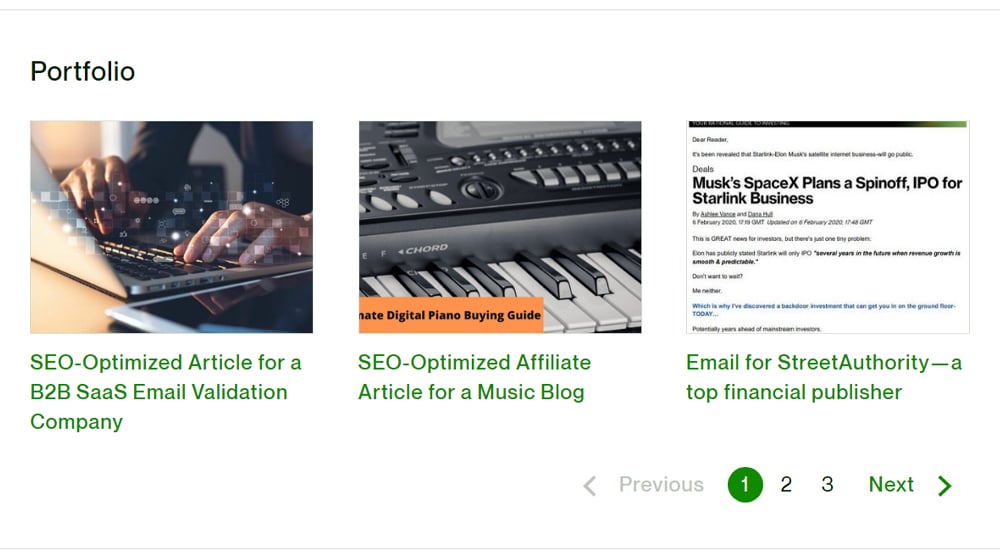 What should writing samples include? This is where things can get tricky and a little abstract.
Demonstrations of technical competence. Every sample should be immaculate and completely free of typos, grammatical errors, misused words, and other issues. Hiring a professional editor to tidy them up can be a great investment if you aren't able to do so yourself.
Examples of varying styles. Casual versus formal, technical versus surface-level, tutorial versus educational; a client wants to know that a writer can produce content that fits their needs, so demonstrating a variety of different examples can make the client more confident that the writer either already knows how to meet those needs, or can adapt to do so quickly.
Storytelling. A writer's portfolio is rarely just isolated examples of work. It should also be examples of how effective that work has been. This can be hard for writers who have only worked through content mills and don't have access to the data to showcase, but they may be able to request it from certain clients. This can be as simple as analytics screenshots showing increased traffic after the writer started blogging or more detailed metrics about conversion rates and more.
Justifications. This is a big one. Why is this piece part of the portfolio? Consider not just what it represents but a challenge that it presented and how it overcame that challenge. For example, a piece that was created under a tight deadline, a piece that highlighted specific requirements from the client, or a piece that showcases the use of specific tools or techniques.
If possible, a portfolio should also include reviews and testimonials from past clients. Sites like Upwork handle this through endorsements, and private sites can have feedback posted to them, but writers handling portfolios of files on their own are left without this information. If you're in this situation, consider building up testimonials and reviews from past clients in any way you can.
As a client, these are the kinds of data points you want to be looking for in a writer's portfolio. You know your business, and you know what you need out of a writer; does the writer's portfolio demonstrate that they can handle what you throw at them? Can they write in your style, about your topic, and for your purposes?
As a writer, those are the questions a client will be asking when they look at your portfolio. Thus, your portfolio needs to answer them to the best of your ability. Again, though, you don't need your portfolio to be specifically tailored to every possible combination of industry, purpose, and content. You just need a representative sample showing your flexibility and specialties.
Building a New Writer's Portfolio from Scratch
If you're a new writer or you're a client looking to help a writer get their start, you have to get a portfolio up and running.

The first question is, which type of portfolio should you go with?
Truthfully, the "collection of files in a dropbox" method is skippable. If you're looking to build a new portfolio from the ground up, there's no reason to go with the least convenient option.
Your main choice is between a distributed portfolio across sites like Upwork, Freelancer, and Medium, or a custom website you make for yourself. So, what are the pros and cons of each?
A distributed portfolio is more disjointed and less likely to be focused on getting clients to press the button to hire you. It's also harder to be fully representative; if a client doesn't see something they like in your Medium feed, are they going to check your Upwork profile or just move on? On the other hand, it's easier to build up with less expense and up-front effort, and it's easier to collect testimonials over time.
A self-hosted business site style of portfolio is the most effective at getting clients to hire you. And, independent of platforms, it can be a good way to build a personal brand. On the other hand, it's more up-front work to get up and running and a bit costly since you need to buy a domain, web hosting, and more.
Given the option, the second choice is the best for long-term success, but the first is the easiest.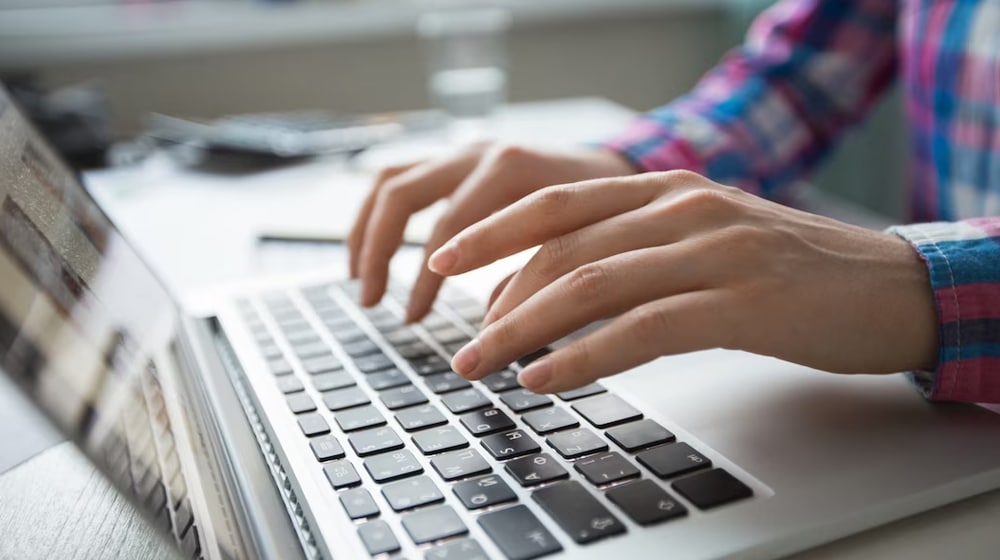 If you want to go with a custom site, you need:
A custom, branded domain name. This is who you are and who you represent yourself as. It can be something purely branded, like CaseStudyBuddy, or it can be named after yourself, like Sarah Turner Agency (both examples taken from the Writing Revolt post above). A custom .com domain usually only costs a few bucks a year, so it's a good investment.
A website. WordPress.org is free to download and set up, and many web hosts offer inexpensive WordPress hosting, so you don't even need to do that much work. A theme can be free or cheap, and most of the important plugins have free versions. It's tricky to get it all configured if you're inexperienced, but there are tons of tutorials you can follow.
Testimonials. New writers don't have these yet (and shouldn't make them up; just leave them out), but as you work with clients and satisfy or exceed their expectations, get in the habit of asking them for a quick testimonial you can use on your portfolio.
Examples of work. Obviously, a portfolio isn't a portfolio without examples, right? These don't need to be actual posts or content written for clients, they can be anonymized or spun examples, but they need to represent your skills and abilities in various forms, as outlined above. As a new writer, you may need to spend some time working for clients (even through the mills) to get a feel for what they're looking for.
Above all, don't spend a ton of time stressing about every detail. It's more important to get a portfolio live and visible than it is to get every detail perfect.

Remember: a portfolio is a living document. You'll be changing, growing, editing, and improving every aspect of it as you grow as a writer.
How can a client help with this? Above all else, be willing to leave feedback and testimonials.
Skip the Hassle
Alternatively, you can skip a lot of the hassle, tedium, and boring work by just going to a good job board and finding the people you need. Clients can find talented writers looking for work by posting their jobs, and writers can browse to find projects that match their talents.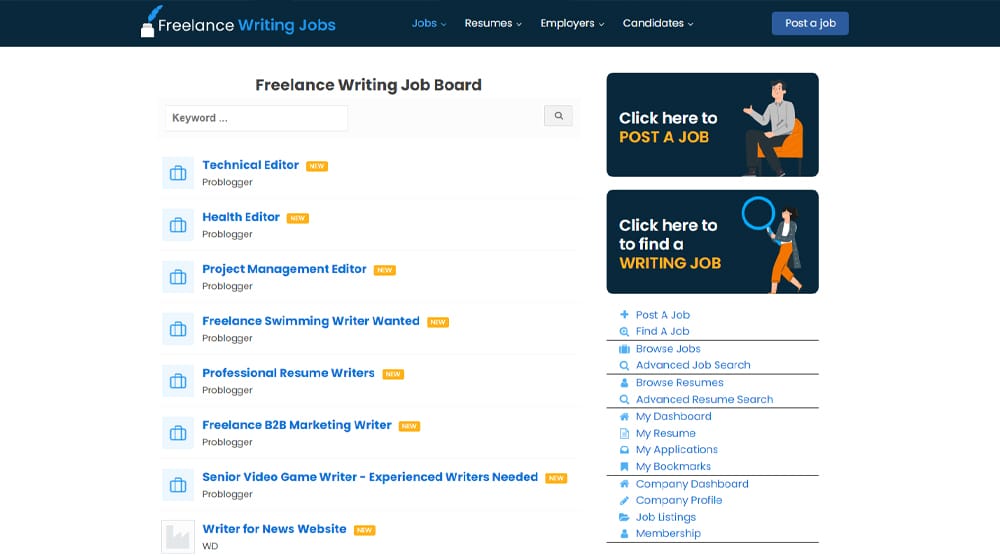 Luckily, I know just the place, and it's just one click away. All you need to do as a client is post a job. And writers? Just browse and find something you like, apply for it, and you're good to go. A few writing samples can go a long way when there's a good job board hooking up clients and writers, after all. If you ever have any questions about it, please let me know!