Blogging is tricky. Successful blogging is a way to make a name for yourself, but sometimes, you might not want that. Some people choose to do so because they're interested in writing about controversial topics and don't want to be the subject of harassment. Others want to build a persona or work under a pen name. Some may even want to assume a pen name that is more generically "acceptable" and won't get them dismissed because of their race, gender, or even just their name.
It's possible to start and run a blog anonymously, for the most part, but sooner or later, it may intersect with your real life.
So, how you do it will depend on how strictly you need to protect your privacy.
Understand the Challenges
Anonymity online is very challenging, and it all comes down to how motivated the people who want to identify you are and what resources they have at their disposal.
If you're leaking state secrets and whistleblowing on governments, if we're being real, there's virtually no way to remain anonymous. State-level actors can leverage a digital panopticon to identify anyone to such an extent that it's pretty much impossible to hide for long.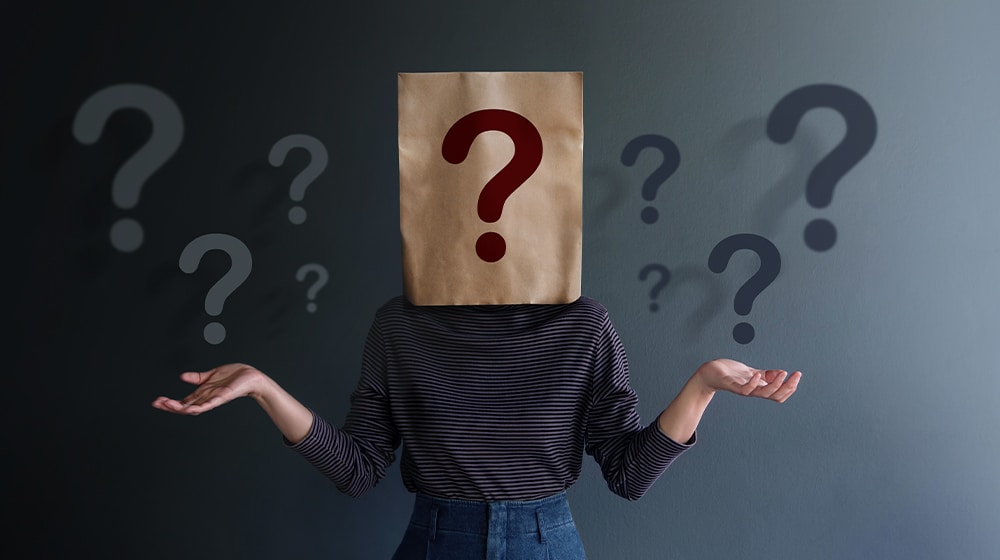 On the other hand, if you're just trying to write about gender issues and don't want your real name attached to it, so bigots don't dox and harass you, that's a much lower bar to clear. You'll still need to be careful and leery of mistakes, but you don't have to worry about a government leveraging spy tools to find you.

One thing that many people might not realize, though, is how relatively easy it is to get information out of the various services that you need to run a blog. It's not enough to just change the name of who authors the blog posts you publish; you also need to be aware of who registered the domain name, who pays for the web hosting, and more.
Invent an Identity
If you want your blog to be in any way successful, you need an identity attached to it. It's exceedingly difficult to get a blog to rank and build a following if you publish everything as "admin" and have no identity attached. In part, this is because people will inherently trust another person more than they will a nondescript entity. Part of it is that Google's algorithm promotes having an identity and authority attached to your content.
Your blogger identity should have a name and some basic information, sort of like a character profile for a video game. You don't need a huge elaborate backstory – and in fact, the more you try to invent and keep track of, the more likely you are to slip up – but having some idea of how this persona varies from your own life can be useful. Think of it like roleplaying.
This is also the point where you should decide the scale of your opsec, or operational security. Do you want absolutely zero connections with your real life? If so, you may need to use TOR, Psiphon, a trusted VPN, or another system to anonymize and redirect your traffic, so even the IP address you use to log into your blog is anonymized.
One of the hardest parts of the whole process is your initial setup and investment. Your domain and your hosting need to be paid for, after all, and that means the money needs to come from somewhere. You can't exactly show up at GoDaddy's office with a bundle of cash. You may need to work through prepaid Visa cards, PayPal, or other payment options, and you may not be able to go with the big-name domain registrars if they don't accept these anonymized payment methods.
You should also invest in a WhoIs Protection Service so that if someone looks up ownership information for the domain, they get a protection company rather than your information.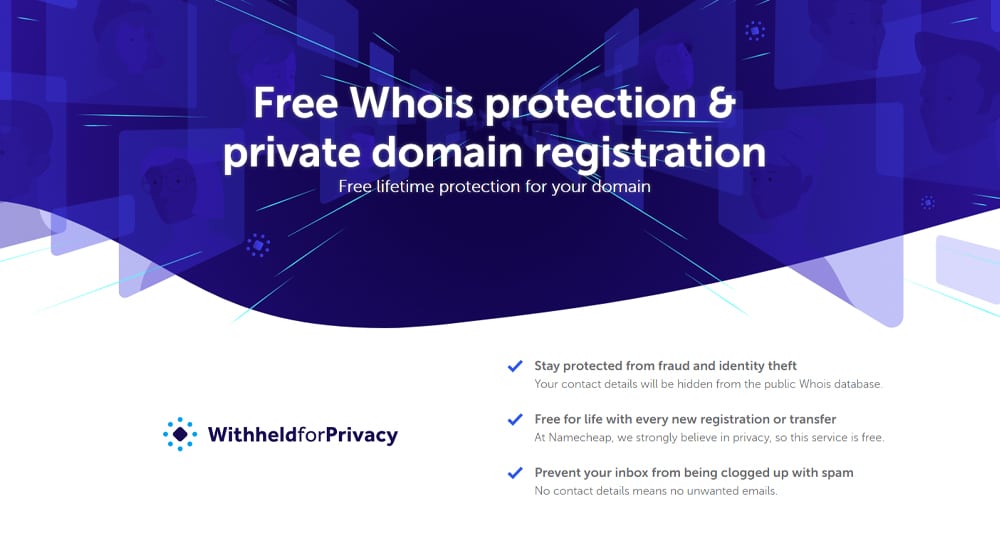 Some people may consider registering an LLC and using that for all of their transactions. While this is possible, LLC registration is a matter of public record, and you can get in legal hot water for registering a business under a fake name. Again, though, this shouldn't be a concern for most people who want to blog more or less anonymously.
Don't forget to register an email address under your pen name. You can use a temporary email address or a secured email provider if you want, but they may cause problems down the road.
If you're getting deep into government critique and whistleblowing, you may even consider "burner" hardware; a laptop with nothing identifiable to you on it used solely for this purpose. Avoid doing the same with a mobile device; their connections to cell service can be used to locate them and track their users.
Bear in mind, of course, that we're just a blog about freelance writing. Don't take legal advice from us, and don't rely on the things we say to protect you from the NSA. We're not experts in spycraft, after all. We're just giving you an idea of the scope and scale you may be confronting, depending on how deep you want to go into protecting your identity online.
Configure Your Website
Depending on the scale of blog you want to run, you may be able to get away with a free WordPress.com site, with or without a custom domain. Otherwise, setting up WordPress.org is relatively easy and can be done for you by a web host.
When configuring your WordPress account, make sure to specify your anonymous email address in the admin contact forms and use your anonymous name in the contact information fields. A nickname is also a good idea to further hide your assumed name. Remember, many people will do some digging to find a piece of hidden information but will not look deeper or assume that this first layer of hidden info is also fake.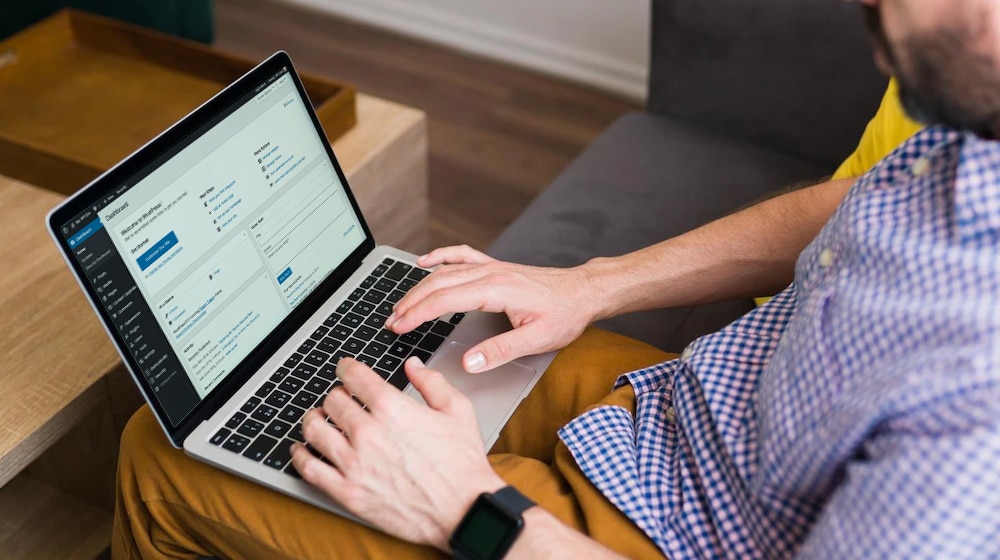 The hardest part of setting up an anonymous blog is, really, just working with a web host that doesn't require a postal address or a real name. Luckily, there are a handful of such services out there, including Hostinger, Accuweb, HostGator, and NameCheap. You can read about the pros and cons of various anonymous hosting options here.
Keep in mind that social engineering exists. A sufficiently motivated individual might try to go as far as calling your web host to try to gather information about you. It's best to avoid giving the host anything that can be used against you, if at all possible.
Run Your Blog
Actually running an anonymous blog is relatively easy. Once you have a fake identity set up in your WordPress dashboard, all of the posts you publish will have that identity attached.
You might consider creating an "About" page with made-up information on it, but unless you're trying to build authority and become a "thought leader" as your persona, it's probably not terribly important. It's just another trust signal that becomes harder to build when you don't have honesty behind it.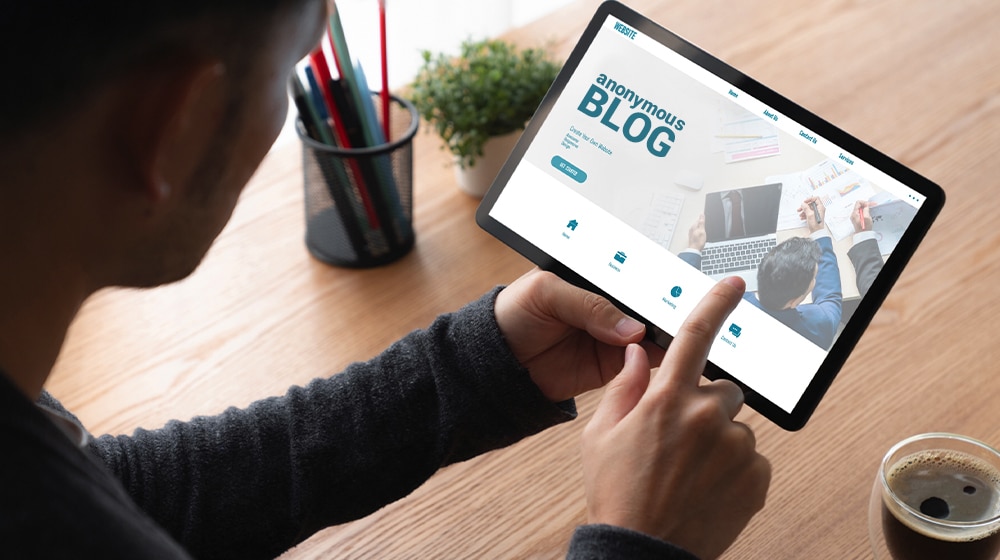 From there, you just need to keep a few details in mind.
Make sure you only log into your website when you have your VPN active; if someone gains access to IP logs in some way, it would be a route leading back to you, otherwise.
Be careful about references to your specific location, habits, or events happening in your life. While it can be tempting to try to anonymize an anecdote or a situation, details can still be enough.
Practice good behaviors when confronted. While it's relatively unlikely that anyone will care enough to try to unmask you initially, if people start attacking you in comments or elsewhere, getting defensive and worked up is a good way to make a mistake. It's better to have thick skin and ignore it.
Some people may also want to hire a ghostwriter, or even multiple ghostwriters, to produce content for them. This can further make it hard to find you since semantic differences can baffle analysis. However, you need to work with and pay your ghostwriters, and that opens up another avenue for being identified if you make a mistake.
Is Running a Blog Anonymously Legal or Ethical?
So, if you want to run a blog anonymously, what do you need to worry about in terms of legality and ethics?
Legally, it's a bit of a gray area. There have been a lot of cases in recent years about the right to be forgotten, the right to privacy, and even the right of users to know who is behind the blogs they read.
Generally, the law won't get involved unless something specific or egregious comes up. For example, if you're doing direct political campaigning, you may need to adhere to certain kinds of campaign rules, but that mostly only applies if you're the politician campaigning.
You may also run afoul of the law if the blog you're running is violating intellectual property laws. If you're trying to be anonymous so you can share copyrighted materials or violate a legal NDA, you'll have quite a problem on your hands.

On the other hand, it's not illegal to use a pen name to write about marketing or social issues or video games, or whatever else you want to cover. Anonymity can be a good idea just to protect yourself from the kinds of harassment that can crop up in certain circles, even.
What about ethics?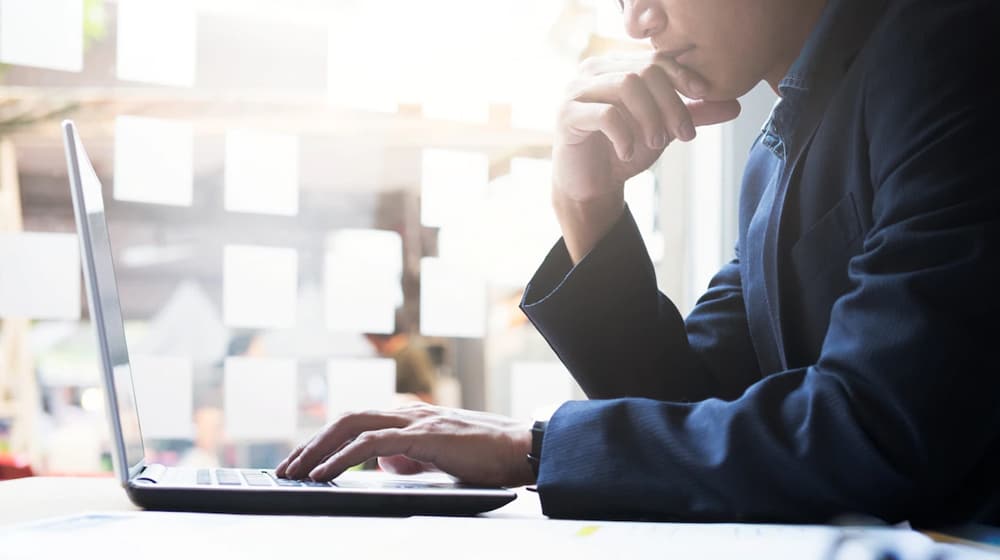 One argument against anonymity is that people have a right to know who they're engaging with and, moreover, a right to not be lied to. Unfortunately, these kinds of rights are exactly enshrined in global commerce law. Millions of people use screen names, made-up names, or IDs instead of real names, and there's nothing wrong with that.
Indeed, a counter-argument defends the privacy of the individual. Don't you have the right to retain your privacy?
This isn't settled law, and neither is it settled ethics. A lot of it tends to come down to the purpose of your blogging. Are you trying to whistleblow, leak information, or otherwise bring truth to the masses? Anonymity may be important for your personal protection. Are you trying to rile up certain groups of people? Anonymity may be a matter of safety but may not be entirely ethical.
Of course, there are also problems with anonymity when used to violate rules or game systems.
Using anonymity to register sites that all promote your main business is against Google rules and against laws about conflict of interest disclosures and affiliations.
Using anonymity to leak private information from inside a company can get you in trouble, legally and ethically.
Using anonymity to astroturf support for your campaign or a cause you're trying to promote can be seen as damaging to the cause.
On the other hand, anonymity meant to protect you isn't a bad thing.
Is it Worth Blogging Anonymously?
Anonymity can do a few things for you as a blogger. It can allow you to build a persona. It can separate different aspects of your life and interests and help you build authority without being undermined by another area of expertise. Would you take love advice from a tech blogger? Maybe, but you might be skeptical, so a division of identity helps build more trust.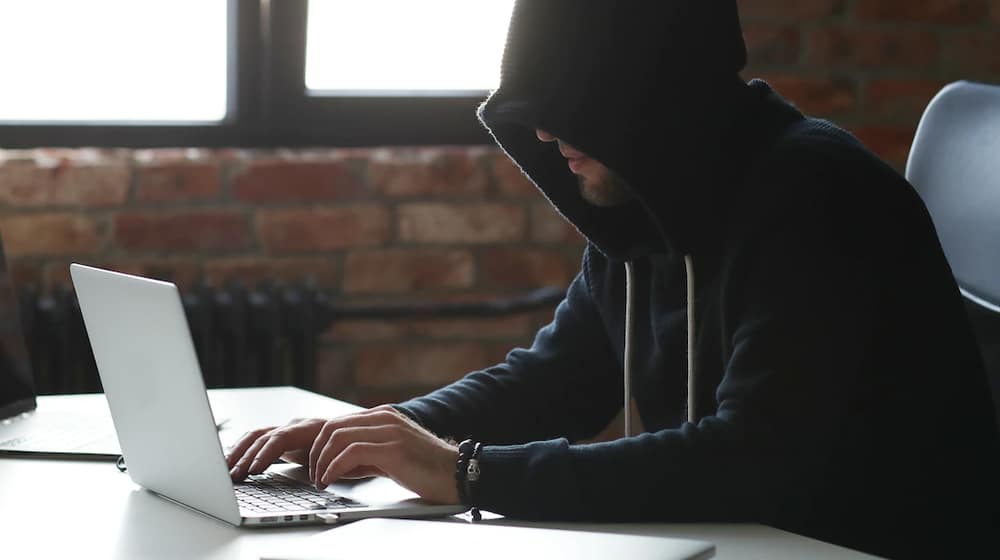 On the other hand, if you don't have a tangible purpose for your anonymity, you probably don't need to jump through a ton of hoops to establish a fake identity, keep your registration information anonymous, and use a VPN for every login. If we're being real, 99% of people out there don't even pay much attention to the people who write a piece, just the site it's on and the content of the post.
So, for many people and for most purposes, anonymity isn't terribly relevant. You can do it, if you like, or not. On the other hand, if you fear repercussions, either from a government, from a mob, or just in general, it can be more worthwhile to protect yourself.