If you remember what internet marketing was like a decade ago, browsing the internet was very different, and we don't just mean the landscape of memes.
Back then, "duplicate content" wasn't a concern. If you were lucky, you would change a few keywords to make a page more geographically "relevant" to a given target audience. Any search result would have not just several pages but hundreds of pages of results, all with the same writing.
At the same time, product descriptions had a similar problem. A manufacturer would write a summary of a product. Then, every store that sold that product would copy the product description. After all, who knows better than the manufacturer what the details are? Why would you write your own when one is right there?
From small boutique shops to massive corporations like Amazon, every online store had identical product descriptions. Virtually nothing made any store stand out besides price, selection of products, and general branding.
Then 2011 rolled around, and Google pushed an algorithm update called Panda, changing the face of the internet as we know it.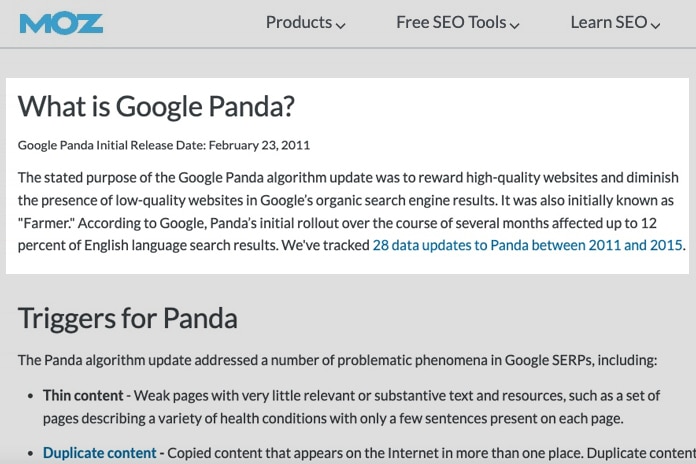 Panda did a lot, but the one thing it did the most was it penalized duplicate content.
All those blogs with keyword-shifted blog posts suddenly disappeared.
All the stores with duplicate product descriptions lost rank.
Public perception, at least amongst marketers and website owners, shifted dramatically in the other direction. Now, any bit of duplication was terrible. People were hesitant to quote passages from other websites for fear of a duplicate penalty. From the shortest product description or Tweet to the longest blog post, every word needed to be ultimately 100% unique.
Of course, a decade on, we now have a much more nuanced understanding of how Google works and what constitutes duplicate content. Quoted passages are acceptable, technical specs for a product are okay, etc. Entire identical passages are not.
This point brings us back to product descriptions.

A store page needs to have pages for its products, and those pages need to have text on them. That text needs to be unique. Writing that much unique text about every product can be complicated and tedious, especially if you run a store catalog with hundreds or thousands of products.
Still, it's recommended for SEO, and it will give you an edge over the thousands of websites that probably have the short repetitive product description that the manufacturer provides.
So, can you hire a freelance writer to handle it for you?
A Simple Answer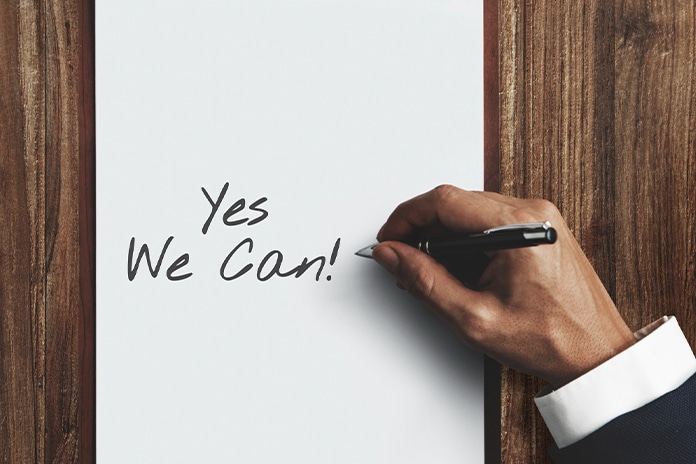 The simple answer is:

Yes! You can hire a freelance writer to write product descriptions for you. You just need to find a suitable writer.
You'll get decent descriptions from some writers, but they may not be outstanding. Some writers specialize in longer content like blog posts and won't be interested in writing product descriptions or other short-form, commercial content. Others are generalists who will write just about anything but may not know all the quirks of what makes a good product description.
There are also some writers out there who specialize in product descriptions. They know the format inside and out, they're extremely good at it, and they can knock out your whole store in a few hours or days (depending on how many products you have and your budget, of course.)
What Goes Into a Good Product Description?
If you haven't paid a lot of attention to the world of e-commerce, you might not know what makes a good product description.
It's just 100-200 words of description about the product. How hard can that be?
Well, the truth is, there's a lot more to it. Today's product search is driven by search engines like Google, specifically Google Shopping, or search like Amazon's native search engine. Writing for Amazon is very different from writing from a store that needs to rank on Google.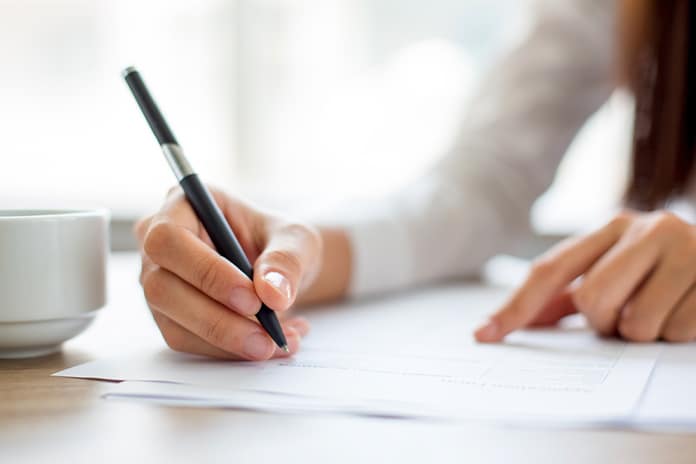 1. Keywords
A good product description needs keywords relevant to the product and its stats. Users might be searching for the formal name for a product, the colloquial name for a product, the product's color, size, or design, or even more technical specifications like a model number or SKU.
Some of this information is part of a product page but is not part of a product description. Consider something like this Amazon product page. Above the product description is a table of statistics like the size and weight of the product. Those aren't traditionally part of the product description the writer would produce for you.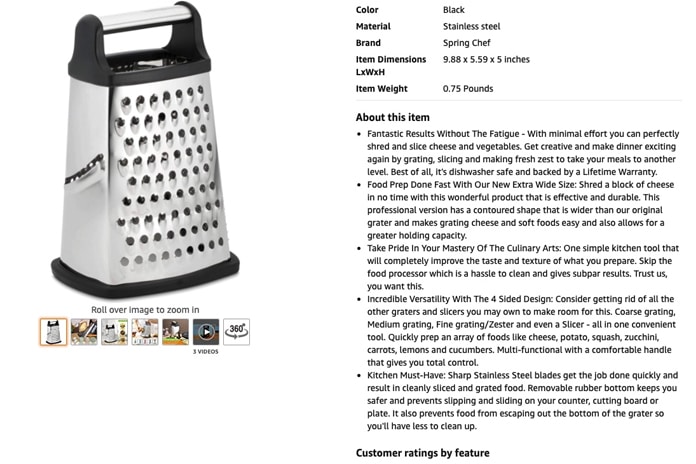 If you look at the product description – the text bullet points below the stats – you can see various keywords pop up. Dishwasher safe, lifetime warranty, four-sided design, coarse/fine grating, steel blades, non-slip; these are all keywords relevant to someone searching for this kind of product.
One thing to note here is the quirk of Amazon. There's an extensive section lower down for product information, but to make it stand out, 90% of the content there is in image format and thus not indexable, searchable, or writable by a freelancer. That's why all of the text is in those initial bullet points. The format will vary depending on whether you're writing for Amazon or writing for your store.
2. Compelling Writing
Another benefit of hiring a freelance writer to write product descriptions is their ability to be compelling in minimal space. Professional writers, especially those who specialize in product descriptions, know how to be convincing about the perks of a product. It's even better if it's a product they're familiar with and can speak confidently about.
Even little things like that Amazon page, where it says "trust us, you want this," can be compelling little bits of writing. The causal, direct, convincing style can be highly effective in selling certain products.
Here are two product description examples from CrowdContent, to illustrate the difference.
"This shirt is blue. It has a white flower and the words "Flower Power" on the front. It is a size medium and is made out of soft cotton."
"Display your love of nature with this Flower Power t-shirt. The soft cotton material feels great all day, and the white flower pops from the bright blue background, ensuring a cheerful look. Pair this size medium shirt with jeans or dress it up with a cute skirt."
Which one would you prefer to buy? That's the difference a freelance writer can make.
3. Audience Targeting
A vital part of a good product description is an awareness of the target audience. You're not just selling a box grater; you're selling a box grater meant to be sturdy and long-lasting, or one for commercial use, or one that is cheap and disposable. All of these have different target audiences, and thus various writing needs to be created to reach them.
High-skill copywriters know exactly how to target their specific audience when writing anything, whether it's a 2,000-word blog post or a 200-word product description. The tone of the language, the voice used, the level of casual versus formal phrasing, the keywords; it's all relevant.
How to Ensure Top-Quality Product Descriptions
If you're convinced that you need a freelance writer to create product descriptions for you, then two questions remain. How do you find a writer to do it, and how can you make sure you get top-quality product descriptions out of it?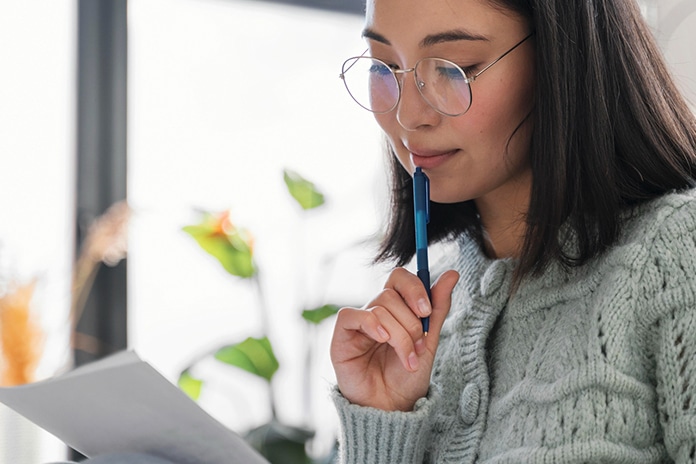 We'll cover finding the writer in a moment. First, though, how do you guarantee the best descriptions you can get?

A content brief.
A content brief is a document you give to your writer that contains all of the information they'll need to complete their project. For a product description, your brief should include:
All salient information about the product: everything from model number to core features should be listed here. If you're asking a writer to create dozens or hundreds of descriptions, a spreadsheet or database may be relevant instead of a simple document listing it out.
Audience information. Who are you trying to reach? Who is most likely interested in the product, and what kind of language do they prefer?
Believe it or not, some stores have product descriptions over 1,000 words long. This word count may be overkill for some products but perfect for others. Knowing how much you can have written, and asking for an appropriate amount of content, is crucial.
It also helps if you hire the same writer for every product description across your store. You want a consistent voice across them, which means having one person write them all or hiring several people who can mimic the same style accurately enough as it makes no difference.
So, where can you find a writer to create product descriptions for you?
Locating a Product Description Copywriter
You have a handful of options for finding a good product description writer.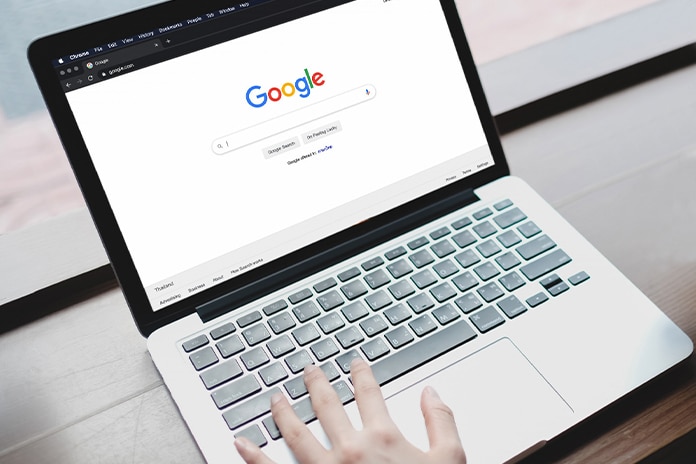 1. Content Mills
Content mills are sites where you generally create a content brief, post it to a site, and some writer from an open pool claims and writes it. The sites may also have limited teams you can form to restrict the pool of writers who can see your projects and may allow you to hire a specific writer directly if you like their work.
Content mills include sites such as Textbroker, Writer Access, Zerys, Constant Content, Scripted, CrowdContent, ContentGather, and ClearVoice, among others.
2. Freelancer Hubs
Freelancer hubs are sites where freelancers can create profiles, negotiate projects and pricing, and control their workflow more than a content mill. They compete for more to get clients to find them than they do fighting for specific projects in an open pool.
Freelancer hubs include sites like Fiverr on the low end, Upwork, Freelancer.com, Credo, Guru, or PeoplePerHour. They're generally more expensive than content mills but higher quality and more consistent.
3. Content Writing Agencies
There are hundreds of content writing agencies out there. Some specialize in just blog posts; others might do any copywriting you need. They tend to charge premium rates for premium work, but there's so much variation it's difficult to generalize.
Content writing agencies often have niches, as well. Some do only blog posts, and some do blogs and website copy. Some do social media, and some do product descriptions; it varies wildly from agency to agency. Some might work with specific industries. Some might prefer bulk work, while others like smaller, bespoke projects. Some might prize consistency.
4. Copywriter Personal Sites
The best copywriters are the ones who market themselves. These people are highly skilled and confident enough in their abilities to promote themselves openly. They tend to create their websites or even form an "agency" that represents them. These can be a little harder to find because it's tricky to out-rank content mills for writing topics, but it's still possible to locate them.
5. Job Listings
Many copywriters look for work beyond the freelance hubs and content mills. They're often trawling job boards looking for potential writing gigs as well. These can be anything from Craigslist to Monster or Indeed to public job posts on social media like Reddit or Twitter.
If you're looking for a copywriter, it's entirely possible to create a job posting on a few job listing sites, post the opening on social media and Reddit, and wait for the applications to come in. The only downside is the sheer volume you're likely to look at. It can be hard to pick someone from the pool.
Should You Hire a Writer for Product Descriptions?
The question posed in the title is "can a freelancer help you?" and the answer is yes. Now we have the related question: should you?
The answer here is probably yes as well.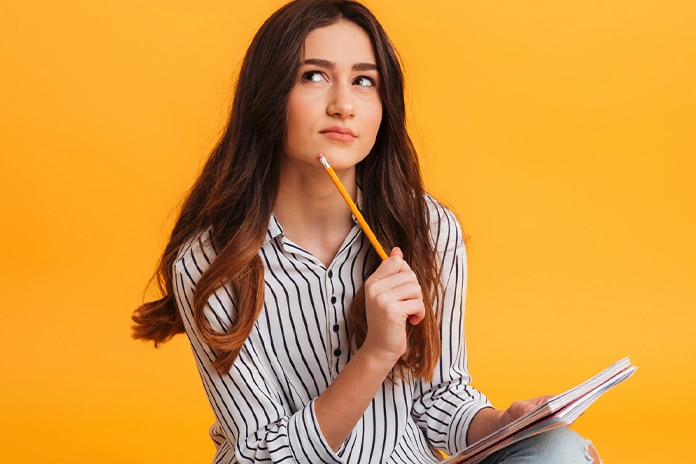 Product descriptions are surprisingly tricky to write, especially in bulk. If you aren't a practiced copywriter, you won't be able to produce high-quality product descriptions. Meanwhile, they're some of your store's most meaningful and essential content. You must get them right.
Is that something you trust yourself to handle? Or should you hire a professional to do it for you?
Generally, the primary argument against hiring a freelancer is the cost, but is the cost an issue? After all, good product descriptions can ramp up your sales, so you make back that money much more quickly. Isn't that worth it? We think so.