Blogging has come a long way since the first blog was published way back in 1994. Back in the day, blogs were found on people's personal websites and platforms like Open Diary and Live Journal.
Fast forward to the current year, and just about every business and site has a blog as a part of their digital marketing efforts. This means that there are countless opportunities out there where you can get paid to write blogs.

In this article, we'll take a look at some of the best job boards for finding blog writing gigs, as well as more than twenty sites that pay great rates for accepted, published blog posts.
If you're ready to make some money writing online, blog writing is a space where there is ample opportunity!
Job Boards for Finding Blog Writing Gigs
At any given time, there are countless business and site owners that are looking for a freelance writer to help them produce blog posts. Whether they are searching for one-off guest posts or a regular contributor, this can be a great way to make money writing.
In the next section, we'll take a look at more than twenty sites that will pay you for blog posts that they can publish on their own site. Before we do, though, let's take a look at some of the job boards that often have posts seeking freelance writers to write blogs.
1. Freelance Writer Jobs
At the Freelance Writer Jobs board, you'll find new opportunities every day as a writer. This is the best place online to find new writing jobs, so you'll want to make it your first stop during your search for new clients.
2. ProBlogger
ProBlogger is one of the sites I used to find writing jobs when I was first starting out as a freelance writer. Started back in 2004 as the blog of Darren Rowse, it now has a relatively high-traffic job board where you can find a job posting for freelance writing gigs in a wide variety of niches.
3. FlexJobs
FlexJobs is a jobs board where there are freelance, part-time, or full-time opportunities. Though it's not specifically geared toward writing, it's possible you might be able to find your next gig there.
One of the downsides of FlexJobs is that it costs money to receive an ad-free, curated experience. Some writers might feel the investment is well worth the cost, while others might not want to shell out cash while they're searching for their next gig.
4. Freelance Writers Den Job Board
Freelance Writers Den is an online community where membership costs $40 a month. There's currently a waitlist for joining this online space that offers lots of different resources for writers.
If you do decide to join, you'll be able to have access to their forums and job boards, where you can learn more about earning money as a freelancer and potentially find your next writing job.
5. Upwork
Upwork is one of those places that freelancers usually have strong feelings about-- they either love it or hate it. On the one hand, there is a plethora of low-paying jobs, and Upwork takes a percentage of your earnings. On the other hand, some writers have found higher-paying, long-term clients through this popular site.
Joining Upwork is free, so it doesn't hurt to try. That being said, it can be a frustrating platform to work with as you have to sift through posts that practically ask you to write for free.
6. Craigslist
Of course, it could be worth checking out Craigslist for writing gigs as well. You always have to watch out for scammers on Craigslist, but there's a chance that you find a local business or site owner through the site that's looking to hire a writer.
Beyond that, you can look at Craigslist posts in cities other than your own. After all, most freelance writing gigs are going to be remote. Why not check out the Craiglist pages for cities with a higher cost of living? You might find that they offer a more substantial rate per word.
7. We Work Remotely
We Work Remotely is a giant online remote work community that has a jobs board specifically for remote, work-from-home jobs. This isn't just a place for writers; you can find full-time, part-time, and freelance writing jobs posted here, along with jobs for developers, designers, and more.
Are you ready to build your own site to market your services as a writer? If so, check out these 17 writer websites for inspiration. You'll also want to take a look at our guide to building a writer's portfolio.
8. MediaBistro
MediaBistro is a freelance writing job board that has been around for a while at this point. You can find paid writing jobs from sites and businesses that are generally able to pay fair rates to writers that are in the beginning and middle ranges of the freelance writer journey.
Beyond a jobs board, you can also find courses on topics like:
social media trends
expanding your skills
other useful marketing subjects.
20+ Websites Where You Can Get Paid to Write Blogs
Do you want to find sites that regularly accept pitches for blog posts? If so, you're in the right place! Here are more than twenty sites that pay great rates for accepted and published blog posts.
1. Funds for Writers
Funds for Writers is a place where you can earn money writing about earning a living as a writer.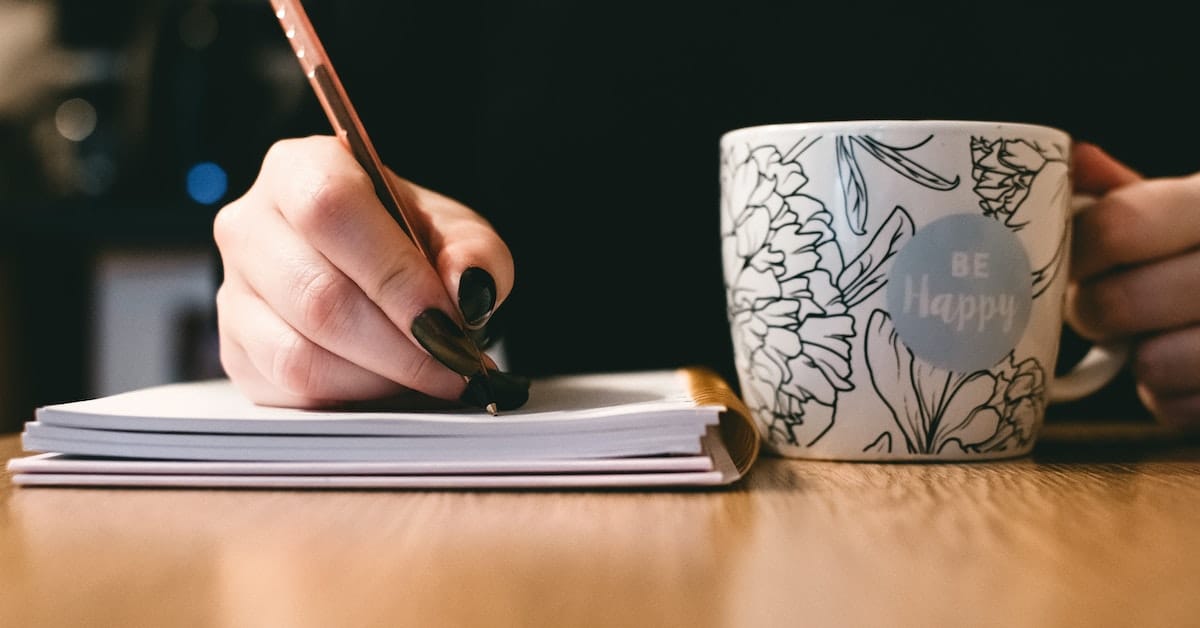 They have a very clear list of things they do want and things they don't want, so you'll definitely want to take a close look at the submission guidelines before sending them a query or manuscript.
Pay: $75 for unpublished, original articles; $25 for reprints
2. Copyhackers
The target audience of Copyhackers is marketers and copywriters that are looking to grow their careers and achieve success.
Blog topics include:
Freelancing for hire
Product Marketing
Conversion Copywriting
And much more
Copyhackers has a very specific list of instructions they want you to follow if you are hoping your submission will be considered. They only accept one out of every thirty pitches, and from there, only about a third of accepted pitches are actually published.
In other words: this is a competitive gig. The pay reflects this, though, with accepted, completed posts receiving between $300 and $1,000 at the discretion of the editor.
Pay: $300-1,000 per blog post
3. Doctor of Credit
Doctor of Credit is a site that focuses on credit and personal finance. Beyond that, though, they also publish posts about additional topics, including products and travel.
Their submission guidelines state that they're "always looking for new writers to hire," and there's even an opportunity to become a regular contributor. You're most likely to have your pitches accepted if you have a legal background or if you're a lawyer, or if you are particularly skilled at finding unique credit cards.
Pay: $50 per guest post, unspecified flat fee for regular contributors
4. Couchbase
If you have a lot of experience with all things tech, this can be a great niche to get into. Couchbase is a site that focuses on the benefits of NoSQL and invites writers to write about technical topics like:
Couchbase Mobile
Migrating from X to Couchbase
Sync Gateway
In order to pitch a post to Couchbase, you'll want to email their Developer Community Manager at [email protected] with the following:
Your name
Email address
GitHub ID, Twitter ID
The topic that you want to write a blog post about
Pay: $200 per post
5. B. Michelle Pippin
B. Michelle Pippin is a business blog that is specifically geared toward women. Some of the topics this site focuses on include enhancing productivity, effective marketing tactics, overcoming challenges in the business world, and scoring speaking jobs.
They are specifically interested in writers that are an expert in something business related, have hacks that help people increase their income, and otherwise have original expertise.
Writers are required to have a "very strong, very solid grasp of the English language" and must have first-hand experience. They aren't looking for Jack or Jill's of all trades-- they want writers who have real-world experience to share with other business owners.
6. Earth Island Journal
The blog over at Earth Island Journal focuses on environmental issues that are relevant and interesting to a readership around the globe.
Topics might include:
Environmental protection policies
Climate and energy
Wildlife and land conservation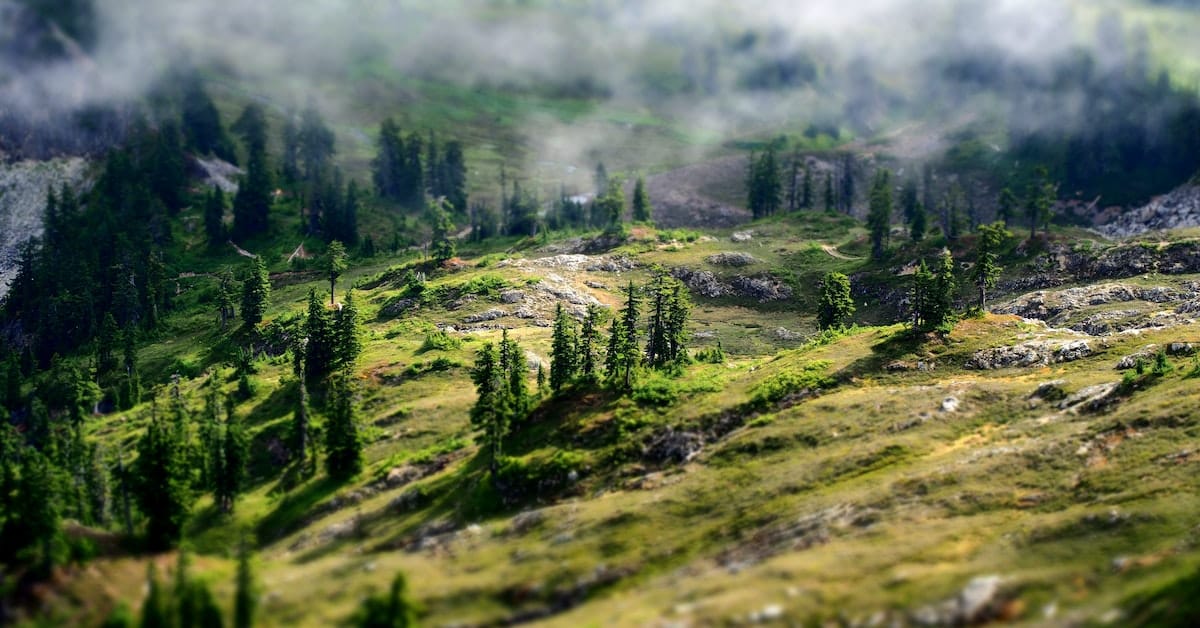 If you want to have a blog article published on this site, you'll want to choose a topic that is newsworthy and relevant to the focus of the journal. They are particularly interested in topics that other news and media outlets are ignoring or overlooking.
7. FreelanceMom
Are you a freelancer and a mom? If so, FreelanceMom might be the perfect site for you to get paid to write blog posts.
According to their site, this is a:
"community for moms who believe that women can still be who they are after becoming a mom."
Beyond that, they believe that:
"There is no better time for parents to be a freelancer or solopreneurs."
If you agree with those statements, they're interested in hearing stories or case studies that you have to share. They require that articles offer actionable and practical advice and tips while also offering in-depth knowledge that lets the reader walk away with new approaches and new knowledge.
Before you send over your topic, you'll want to make sure you take a look at their submission guidelines to help improve the chances of your post being selected.
Pay: $75-$100 per post, plus a $150 bonus for the most shared articles of the month
8. GoDaddy Blog
The GoDaddy Blog is focused on producing content for entrepreneurs and web pros of all kinds. They look for both industry experts and freelancer writers to contribute to their blog, specifically those that research thoroughly, are great storytellers, and understand the needs of entrepreneurs and small business owners.
When you write for the GoDaddy blog, you receive a byline on your article as well as a dedicated author profile page. Beyond that, they offer "fair compensation," which depends on a variety of factors, including:
Article complexity
Length
Author influence
Pay: Flat fee varies based on a variety of factors; some sources state $100 per post
9. Freshbooks Blog
Freshbooks Blog is the blog of the popular accounting software that focuses on stories that are relevant, interesting, and useful to small business owners.
In order to contribute to their blog, they ask that you contact them at:
[email protected] and start the subject line "BLOG IDEA."
Are you wondering if it's worth signing up for one of the lower-paying, high-volume content farms online? Before you do, make sure you read our guide to everything you need to know about content mills.
10. Income Diary
Income Diary is a site that has been around since March 2009. Over more than a decade, they've published hundreds of articles written by dozens of writers and brought in millions of visitors each year.
If you are an expert in SEO, content creation, building websites, making income online, entrepreneurship, or driving traffic, they invite you to respond to their paid writing jobs.
You can subscribe to their email list to learn more about their writing opportunities through the link above.
Are you looking to learn more about SEO so you can earn money writing in this niche? If so, take a look at these 20 proven strategies for getting more traffic to a website.
11. Guideposts
Guideposts is a publication that prints true stories about people that have, through faith, surmounted an obstacle, attained a goal, or learned a helpful lesson. A faith-based nonprofit organization, the Guideposts blog has a target audience of Christan readers.
They ask that you study their magazine before submitting ideas for stories and that you don't submit sermons, fiction, or essays. Full-length stories are roughly 1,500 words, and they pretty much never publish poetry and never evaluate full book-length material.
12. Make a Living Writing
If you've been making income writing as a freelancer, you might consider writing about something you know well-- how to make a living writing!
At Make a Living Writing, you can pitch ideas for guest posts about a wide range of topics, including:
Blogging
Ghostwriting
Market reports
Marketing
Balancing freelancing with other responsibilities
Copywriting
Breaking into the industry
Productivity
And much more
Pay: $75 to $150 for guest posts, higher fees are "for longer, in-depth pieces written on assignment only."
13. International Living
International Living is a website that is geared toward an audience of people that live, retire and travel abroad.
This is a place where experts can showcase how they're living their dream around the world through:
Travel trips and hacks
Advice
Slideshows
Itineraries
Listicles
Videos
And how-to guides
If you've been using freelance writing as a way to make money while living, studying, or traveling abroad, this could be a great opportunity to write about what you know and make a little extra cash.
Pay: Usually $0.10 per word
14. Rooted in Rights
The nonprofit organization Rooted in Rights has a blog that serves as a platform to amplify the "authentic perspectives of disabled writers." You'll want to take a close look at the details and submission guidelines before you use their form to pitch an idea, as it will help ensure that you're sending something that fits within their guidelines.
The posts on this blog are written entirely by writers that are facing disabilities, chronic illnesses, and mental health challenges.
Some of the subjects that are covered include:
Healthcare
Accessibility
Discrimination
Voting rights
Pay: $100 or more per post
15. Pixlr Blog
Are you a photography buff? The Pixlr Blog features articles about photography, graphic design, and "anything else that feels like it fits."
Pay: $200 per post, more for "in-depth, tutorial-style content."
In the freelance writing world, not all niches are created equal. Some subject matters are more likely to fetch a higher rate per word, while others tend to stay down toward the lower end of the cent-per-word range. If you want to make sure you're getting paid as much as possible as a writer, take a look at our ultimate list of high paying writing niches.
16. Smashing Magazine
In most cases, the people that write for Smashing Magazine are developers and web designers. This demographic is also the target audience of this publication. Smashing Mag looks for writers to share tips and tricks that they've picked up through their experience, but anyone is welcome to submit an idea for an article.
They publish the following types of blog articles:
Opinion pieces
Tutorials
Case studies
Ultimate guides
On the other hand, they don't want to publish articles that are obvious attempts at content marketing or product reviews, listicles, and press releases.
Pay: $0.07 to $0.13 per word
17. SitePoint
SitePoint is a place where you can share your tech knowledge with developers of all levels (and designers, too.)
They want to hear from people that are interested in writing about the following:
Rust
Python
JavaScript
React
Tailwind CSS
Figma
WebAssembly
You don't necessarily have to be a professional writer to submit a draft to Sitepoint-- they're interested in hearing from anyone that's passionate about technology.
Pay: $150 to $250 per post
18. Transitions Abroad
Transitions Abroad is another online publication where you can get paid to write about your experience living, studying, volunteering, working, or traveling abroad.
This site receives millions of visitors every year, so your article could get in front of a lot of eyes if it gets published on Transitions Abroad. They also ask that you send at least two to four high-res photos to illustrate your article.
Pay: $75 to $150 per blog post
19. Truity
If you're a writer that is passionate about personality psychology, you'll definitely want to check out the blog writing opportunities over at Truity. They receive more than three million people visit this site every month, and they are looking for both short (600 to 800 words) and longer (1000 words or more) on all types of personality psychology topics, such as:
Analyzing celebrity personality types
Personality type in romantic relationships
Understanding how your personality type can be used to develop your full potential
Choosing a career path using your personality type
How to make the most of your personality type at work
Pay: $100 to $150 per post
20. WritersWeekly
Writers Weekly is another site where you can make some money writing about making money writing! Their blog focuses on subjects including marketing tips for freelancers, corporate writing, and self-publishing.
Pay: $60 for a 600-word article
21. Upworthy
Upworthy is a place where you can pitch stories that make a positive social impact-- they particularly mention that they're interested in narrative stories rather than articles about topics.
If you want to make a pitch to Upworthy, they ask that you create a three-second elevator pitch that compels them to choose your tale.
Pay: $0.23 to $0.35 per word
22. Desert USA
Do you spend your free time wandering around the incredible, vast deserts of North America?
If so, writing for Desert USA might be the perfect gig!
With a strong emphasis on the natural and cultural history of North American desert regions, they're also interested in desert lore, adventure, events, southwest arts and crafts, and photo essays.
If this idea sounds like it's right up your alley, make sure you look at the specific instructions and descriptions for each section. For each article with photos that they use, they pay $50.
Pay: $50 per article with photos
23. Freedom With Writing
We'll finish off our list with one more opportunity to get paid to write about getting paid to write. Freedom With Writing is a place where case studies from successful freelancers, how-to articles with real-world experience, and lists of publishers that pay get published.
They ask that you pitch your ideas first, as they won't accept prewritten articles. You can include a suggested title and a brief description when you're pitching an idea. Beyond that, you'll want to also include any relevant experience you have or information that would be useful for the publishing team.
You'll want to make sure you read the guidelines thoroughly, as they will delete your email if they don't comply!
Pay: Up to $150 for articles, $500 or more for eBooks
Final Thoughts on Getting Paid to Write Blogs
Blog writing can be a great way to earn some extra cash on the side or even a way to make a full-time living. Some writers choose to pitch articles to well-known online publications in order to get bylines and build their personal brand in the space, while others might be more inclined to find ongoing work with a handful of clients that want to publish regular blog posts.
Either way, you'll find that there are countless blog writing opportunities out there if you know where to look.
Whether you start on one of the job boards we've listed or you pitch topics to one of the above sites, it's best to write in niches where you have personal experience and some expertise.
Are you looking for more information about how to make money writing? If so, make sure you check out our blog, where you can find posts about everything from finding beginner writing jobs and using AI to fact-check content.
Are You Looking for Writing Jobs That Pay Well?
If you're hunting around for well-paying writing gigs, look no further than the Freelance Writing Job board. I created this space after decades of experience on both sides of the industry-- both as a writer and as a site owner managing large teams of writers. If you're searching for a space where writers and clients can connect, this is the place to be!