When you're first starting out as a writer, it can be hard to know where to begin when you're trying to get paid to write. Even if you've been writing for a while, it's difficult to know how to move beyond making mere pennies per word.
Though it can take some time, sending out pitches and submissions to reliable websites can be a great way to get started as a freelancer.

The amount of money you can receive for your writing per word can vary dramatically depending on which sites you pitch to. In this list, we'll look at more than twenty sites that legitimately pay you well for your work.
Let's take a closer look at some sites with the biggest payouts to help you take your writing career to the next level.
1. Freelance Writing Jobs
Before we look at specific websites that will pay you to write articles for their own blogs or publications, it's worth thinking about whether pitching individual articles to sites is the most efficient way to get paid the most for your time.
Of course, there are high-caliber writers out there that are sought after by magazines and major websites. Until then, though, you have to painstakingly pitch countless sites in order to land gigs.
If you're trying to find clients right now that will pay you well for your work, you'll want to check out the Freelance Writing Jobs board. Specifically curated to connect freelance writers with clients, this is a one-stop shop for tons of awesome gigs that pay well, many of which could potentially lead to ongoing clients and projects.
If you're new to writing as a career, check out our post on how to get entry level writing jobs for beginners.
2. Listverse
If you've ever gotten sucked down a rabbit hole online about an obscure and strange topic, it's likely that you've found your way to Listverse.
This site specializes in lists about fascinating and bizarre subjects, and you can get paid $100 if they choose to publish your own weird and wacky list.
This can be a great place to start if you're new to writing, as they don't expect you to be an expert. They just ask that you speak English equivalent to a native speaker, love unusual and interesting things, and have a sense of humor.
Before submitting your list, consider browsing around the site for a bit to get a sense of the type of articles they publish. You can find everything from "ten men who suffered horrible executions" to "ten ludicrously large things humans have lost" on there, so if you have any obscure interests, you might just find this an excellent place to get paid to write.
How do you plan on receiving payment as a writer? Take a look at the eight best payment methods for freelancers.
3. Vibrant Life
Vibrant Life is a bimonthly magazine that "promotes physical health, mental clarity, and spiritual balance from a practical, Christian perspective." You can submit completed articles that are ready for publication, along with your contact information and the rights that you're offering.
They list their specific areas of interest as the following:
Health– physical, mental, emotional, and spiritual
Exercise– practical advice for the typical man or woman who wants to incorporate exercise into their lifestyle
Self-help– overcoming unhealthful habits, increasing job performance, personality improvement, avoiding burnout, and more
Nutrition– promoting the vegan lifestyle
Family– human-interest stories and practical articles about establishing and maintaining strong, healthy family relationships
Challenges and triumphs– stories of people that have overcome a crisis in their lives and were victorious due to their strong faith in God
Spiritual balance– practical articles about utilizing the power of prayer, faith, and belief in God to create a life with more health and vitality
Interviews and profiles– interviews and profiles of health experts, doctors, athletes, or celebrities that have demonstrated a well-balanced and healthy lifestyle
Informational– current health trends, home, family safety, and proven preventative measures, new research in the health and medical field, etc.
As a part of the deal, they purchase world serial rights, reprint rights, and the right to post your article on their online site.
If your article is accepted, you can receive between $100 and $300 per article.
Are you applying to be a writer for a client looking for case studies? Check out our guide to researching and writing a case study.
4. Transitions Abroad
Transitions Abroad is dedicated to cultural immersion travel, study, work, volunteering, living abroad, and more. They primarily look for practical, useful information that writers have gained from first-hand experience. The primary audience is, as you might expect, readers who travel to other countries to immerse themselves in the culture.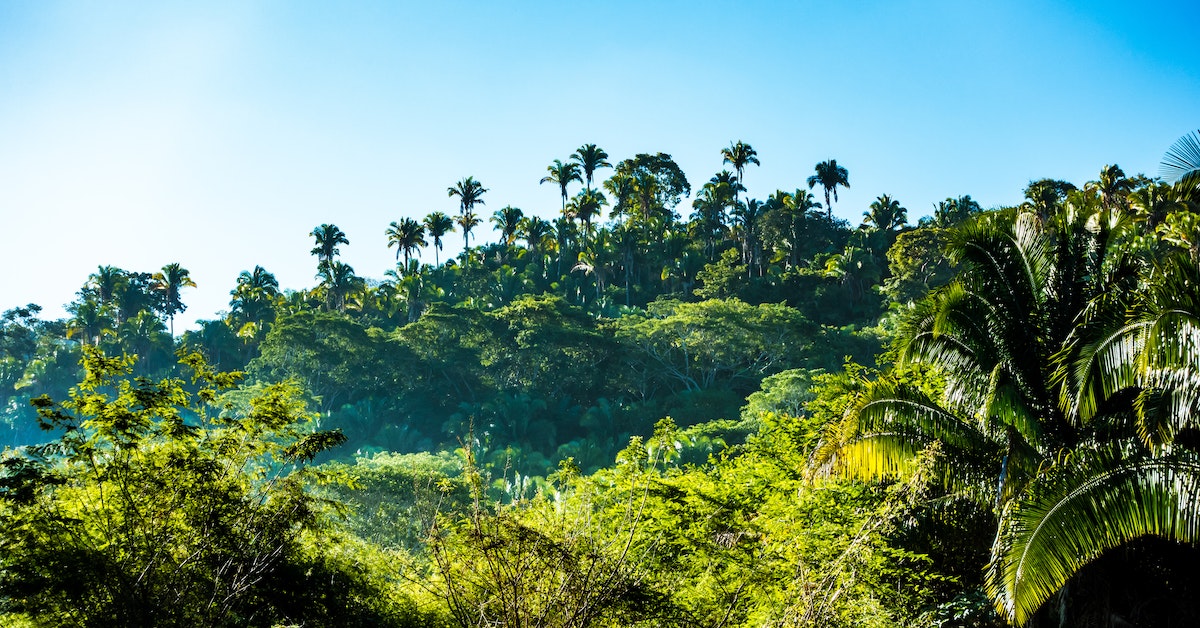 They also look for articles that focus on exploring off-the-beaten-track experiences and help inspire others to indulge in what is known as "transformational travel."
Emphasizing work that has a journalistic approach, the content must be information-based, and subjects must be explored with authority.
Depending on the length, topic, and content of accepted submissions, you can receive $75 to $150 per article on this site for pieces that are between 1,250 and 3,000+ words.
One of the most important parts of your writer's site is going to be your portfolio. Check out our complete guide for building and reviewing a writer portfolio.
5. B. Michelle Pippin
If you have first-hand experience with a business-related topic, you can make $50 to $150 per blog post writing for B. Michelle Pippin, the CEO, and founder of Women Who WOW. This is a site that is exclusively focused on women entrepreneurs, and if you're published through her private newsletter or on the company blog, you can make pretty good money.
Do you need to write a bio for your blog? Check out our ultimate guide to crafting the perfect blog bio.
6. Reader's Digest
You might remember seeing issues of Reader's Digest on the coffee table when you were a kid, but what you might not know is that you can get paid seriously well per word to write for specific sections of this classic publication.
In particular, there are two excellent opportunities for freelance writers offered by RD:
"Your True Stories" is an opportunity to write a seriously succinct and compelling story in one hundred words or fewer. If the editors pick yours to be published in their print magazine, you'll usually make $100– that's a dollar or more per word!
If you've got a killer joke that has been leaving people in stitches every time you tell it, you can also make some cash selling it to Reader's Digest.
Jokes, gags, and funny quotes that they like will fetch you $25, while true funny stories will receive $100 if they're published in the print edition.
Is it time for you to write your own book and start making some passive income? Learn how to self-publish a book on Amazon the right way in this post.
7. Copyhackers
Another site that is known for paying well is Copyhackers. They have a pretty specific list of steps you'll want to follow in order to have your post considered, so you'll want to check out their guidelines before getting too deep into it.
For every accepted, completed post, Copyhackers pays $300 to $1000 dollars.
Posts have to be more than 2000 words unless it's "extremely wonderfully amazingly readable reading," and they make a big stink about ensuring that your headline is a real show-stopper.
According to their site, they only respond to posts that they're interested in pursuing. If you don't hear back, it means they're not interested. They only accept one out of every thirty pitches, and only one-third of the pitches they accept actually get published.
Are you considering working for a company that produces high volumes of content and pays only a few pennies per word? Make sure you read our guide to everything you need to know about content mills  before applying.
8. Cracked
Have people always told you that you have an incredible sense of humor? If so, you might consider checking out the submission guidelines for Cracked, the classic humor magazine.
Serving up fresh, hilarious content since 2007, Cracked is well-known for publishing content by new and up-and-coming writers.
Many of the articles that Cracked accepts are in listicle form and can otherwise touch upon just about any topic you can conceive of. Depending on the type of article and the topic, the pay can vary.
In general, accepted submissions receive between $50 and $200 per article.
Want to write about writing? The Barefoot Writer is a site that focuses on freelance writing and topics that can help writers in their day-to-day lives.
Paying between $100 and $300 per article, you can submit your work to one of the following site sections:
Becoming a better writer
Productivity secrets
Monthly motivators
Thinking like a writer
10. Chicken Soup for the Soul
Though this isn't the fastest way to get your work published, you can earn $200 per story or poem if your submission is accepted by Chicken Soup for the Soul.
Do you have a heartwarming story to share with the world? If so, this is a great place to send your first-person essays.
11. Focus on the Family
Focus on the Family often puts out calls for submissions with specific topics they're interested in. A Christian ethics-based site that emphasizes the promotion of faith, ethics, good behavior, culture, and parenting through high-quality writing.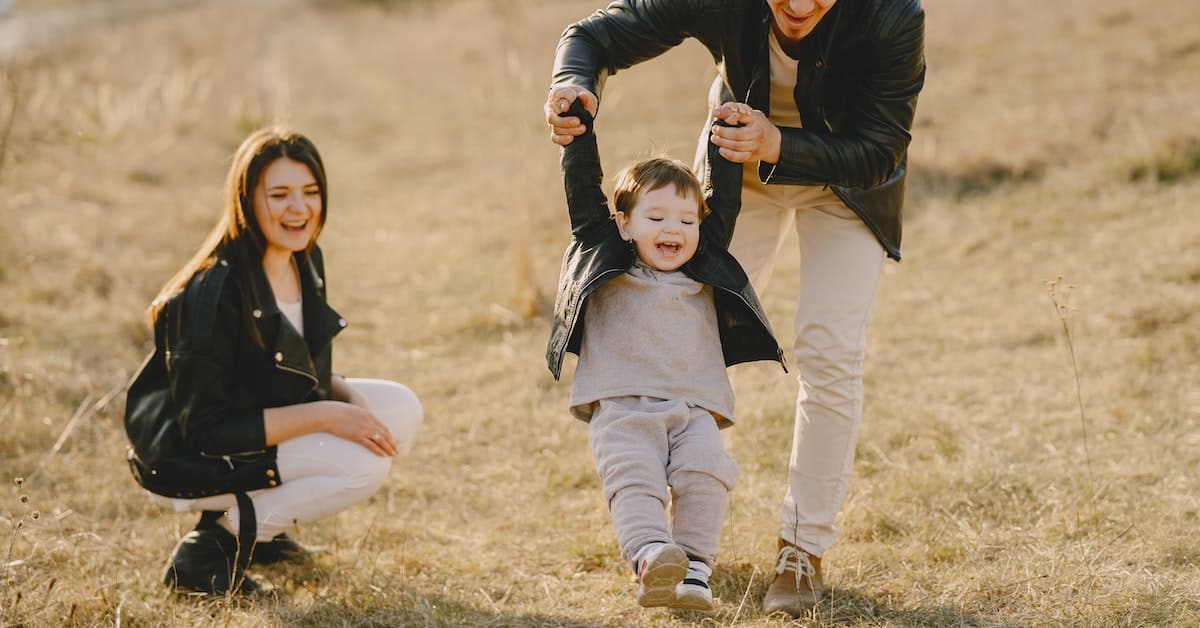 There are detailed submission guidelines for each topic, so you'll want to give those a thorough read-through before you get to work.
Payment is reported to be $0.25 per word for articles between 1,200 and 1,500.
12. Edible Seattle
Most of the stories written in Edible Seattle are provided by freelancers, which means that you could be one of them! Having an article published in this publication is seriously lucrative-- they pay between $0.20 and $0.30 per word.
They ask that you send a written pitch before submitting a finished piece of writing. On top of that, any writers that haven't worked with them before are asked to send in writing samples-- preferably published work.
A quarterly, seasonal publication, this is a great way to make good money for your writing if you're a dedicated foodie with a lot to say about all things culinary.
13. Money Pantry
Money Pantry is a high-traffic site that covers all sorts of money-related topics. If you're interested in breaking into the personal finance niche, you'll want to check out their submission guidelines.
Focused on articles about earning money and saving money, they specifically ask for unusual and unique ideas and strategies that your regular Joe or Jane could use to make more money and keep more money in their pocket.
For published content, you can receive between $30 and $150 per post.
14. What Culture
If you're more interested in writing about news and entertainment, check out the writing opportunities over at What Culture. This is a UK-based magazine that covers all matters of pop culture across the globe.
Drafts are accepted on topics such as music, gaming, TV, sports, film, and much more. There are almost seven hundred articles published over at What Culture every week, so you aren't vying for a highly competitive slot in the same way you are for some of these other sites.
This is another site that mostly focuses on listicles, but they'll also accept videos, news pieces, quizzes, and galleries.
Per the accepted submission, the pay is between $25 and $200.
15. Income Diary
Another site dedicated to teaching people how to make money, Income Diary, specifically focuses on earning cash online, social media, building websites, SEO, and content creation.
Rather than accepting submissions on all topics all the time, though, they post on their site (and send to their email list) calls for submissions about specific topics. For example, they are currently looking for an SEO expert to write a post that takes a deep dive into the topic of keyword research.
When you have a piece published on their site, you can receive somewhere between $150 and $300.
16. LiisBeth
This site is all about entrepreneurship from a feminist angle. It can take a while to hear back from them after you make a submission, but they can pay quite well if you're article is accepted.
The rates range from $250 to $2000.
If you're new to freelance writing, you can learn about twelve types of freelance writers in this post.
17. FreelanceMom
Are you a freelance writer and a mom? This might just be the perfect opportunity for you!
An online community for moms that are focused on maintaining a sense of self while also being a great mother, they look for articles that offer actionable or practical advice and tips while also being in-depth.
They have a pretty specific list of submission guidelines, so you'll want to read them thoroughly before sending over your ideas.
Articles selected for publication will be paid between $75 and $100 per article.
 You can even get a bonus of $150 if your article is the most shared post each month.
18. The American Scholar
Here's another opportunity to have your work published in a quarterly print magazine. Filled with essays, poetry, fiction, and articles covering science, history, literature, culture, and public affairs, they only consider nonfiction work submitted by both known and unknown writers.
Accepting less than two percent of the unsolicited manuscripts they receive is a competitive opportunity indeed.
If you're accepted, though, you'll be rewarded handsomely.
The pay is up to $500 for accepted print pieces.
Up to $250 for articles accepted for their online site.
19. Early American Life
Are you insanely passionate about early American history or architecture? If so, you can make pretty good money if your piece is selected to be published in Early American Life.
A fair warning, though-- they plan out their content as much as a year in advance. This means that you'll have to wait a while before you actually see your writing in print.
Payment varies depending on your relationship with the magazine and your skill.
They will negotiate pay with you upon accepting unsolicited manuscripts, and a first feature from a new writer usually receives about $500.
However, more skillful and experienced writers can receive more than that.
20. Cricket
Cricket has a family of award-winning children's magazines, including literary and nonfiction magazines. With a bunch of publications geared towards different topics and age groups, there's a lot of opportunity here for people that are interested in writing for children.
It's been reported that they pay $0.25 per word.
21. Healthy Mummy
Healthy Mummy publishes real-life stories about motherhood, health, food, mental health, pregnancy, and more.
If they publish your story, they'll pay you $100.
If you're searching for companies to write for, make sure you read our Contenta review before applying.
Get Paid to Write: Find Work Right Now on the Freelance Writing Jobs Board
There are a number of different strategies freelance writers can use in order to get to a point where they have steady work and are getting paid handsomely for their writing. Some might choose to work full-time as a part of an in-house team, and others might work as ongoing freelancers for a few companies, and so on.
Another method is to have your work published in reputable publications and well-known sites in order to get bigger clients and better pay over time. Using this strategy, you typically have to pitch article ideas or even submit completed articles to sites and hope that they will accept them and issue payment. As you might imagine, this is a method that can pay off in the long run but can be incredibly time-consuming and not always that lucrative upfront.
If you're ready to get paid to write right now, it's time to take a look at our freelance writing jobs board. The best place on the web to find writing jobs, we specialize in connecting freelance writers with clients that are looking for writers just like you.