So many people dream of making money writing, but they don't realize that doing so really isn't that far out of reach.
If you're just getting started with your writing career, it can be nerve-wracking and overwhelming to try and figure out where to begin.

In this article, we'll answer all of the questions you might have about getting entry-level writing jobs as a beginner.
Though it might feel impossible at first, with some dedication and a willingness to develop the necessary skills you'll have your first gig in no time.
Finding Entry-Level Writing Jobs: An Overview of the Options
Getting started as a writer can feel pretty overwhelming, particularly if you're a complete beginner with no experience. There are a number of different options on the table for you, though, ranging from finding clients on job boards as a freelancer to seeking full-time employment.
Before we jump into all of the different options on the table, we want to direct your attention to our freelance-writing jobs board whic
h is tailor-made to connect writers and clients seeking writers. If it's time for you to get started making money writing, one of the simplest and most efficient routes you can take is teaming up with business and site owners that are looking for writers just like you and are willing to pay for quality work.
Content Mills
If you've ever looked around forums of freelance writers, there's a term that comes up over and over again– content mills.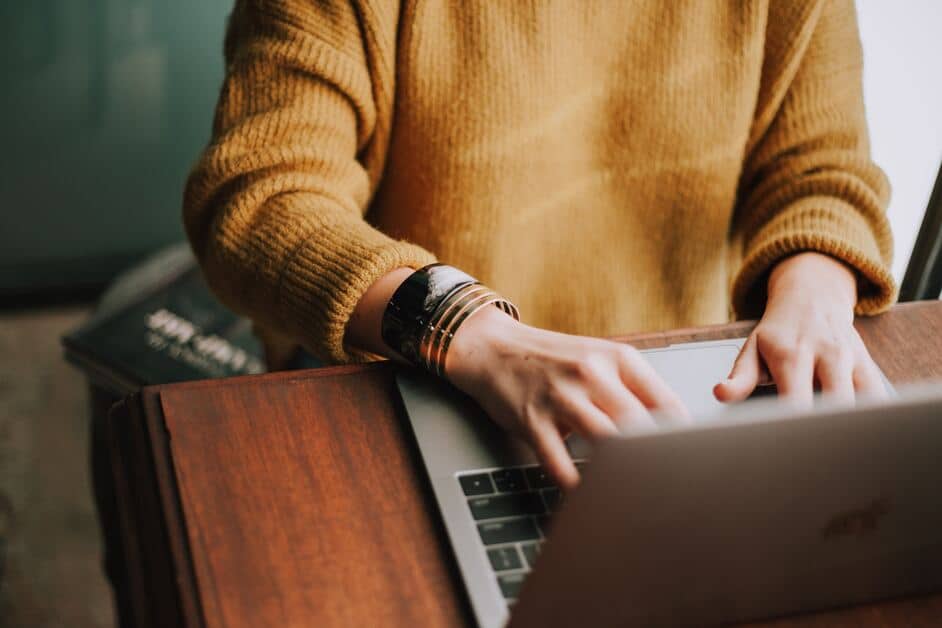 Typically, the conversation surrounding content mills isn't particularly positive, either.
A content mill is an online company that sells large volumes of content– usually in the form of online articles or blog posts. These companies pay very low rates to writers and rely on volume to be profitable.
There is a lot of criticism surrounding content mills (also sometimes called content farms,) and rightly so. They often disguise themselves as legitimate freelance writing marketplaces but they, in reality, pay writers ridiculously low rates and produce low-quality content.
You most likely do not want to up and quit your day job to work as a freelancer for a content mill for the foreseeable future.
At the same time, you don't necessarily want to count them out entirely. Here are some compelling reasons why writing for one of these companies for a brief period of time can be beneficial to you:
You get real experience writing and it provides an opportunity to learn about SEO writing
You can start building your portfolio
You make a little extra cash
The schedule is flexible, meaning you can start writing while maintaining your day job as you consider transitioning to becoming a full-time freelance writer
You learn to write faster in order to make it worth your time
You can use it as an opportunity to learn how to manage your time
With the bigger sites, there are usually more than enough articles to go around, meaning you can write as much as you want to
They help you learn how to research and write about topics that are new to you
You don't have to pitch clients or invest in marketing when you are exploring becoming a writer
Payments are usually issued regularly and quickly
Online Sites to Find Clients
Beyond content mills, there are also a number of online sites and job boards you can use to find clients. The range of pay here is huge and depends on the particular client, and jobs can be one-time gigs or ongoing projects.
Here are sites that are specifically geared toward posts for online writing jobs, such as:
Some of these sites post freelancing gigs of all types, including:
Check out this post to find a more extensive list of sites where freelance writers can offer services.
This is only a very brief list of the many freelance and writing boards out there. If you have a portfolio put together and you have the confidence to start putting yourself out there, using these boards can help you skip the step where you make pennies on the word for content mills.
Employment
It's also possible to get a job as a content writer or copywriter with a company that actually hires you as an employee. There are pros and cons to going this route, and whether being an employee or running your own writing business is right for you is going to depend on your own preferences, skills, comfort level, and more.
You can find full and part-time writing jobs out there, both in-office and remote on websites like:
Indeed
LinkedIn
ZipRecruiter
We Work Remotely (remote jobs only)
Let's take a quick look at the pros and cons of employment vs. freelancing as a writer to help you gauge which one makes more sense for you.
The Pros of Being Employed as a Full-Time Writer
Being an employee can certainly come with some benefits, including:
A steady and predictable paycheck
Benefits and perks like health insurance, paid vacations, retirement plans, etc.
The potential to grow within a company
Simpler taxes
A community of co-workers
The Cons of Being Employed as a Full-Time Writer
On the other hand, you're definitely making some compromises to work as an employee rather than as a freelancer:
You'll be paid a set salary or wage, meaning that you can't increase your pay by writing more words or becoming more efficient
Your work hours are typically fixed unless you've been granted a flexible schedule
You have to abide by company policies and procedures
You don't have the freedom (and responsibility) of being your own boss
If it's an in-office job, you have to commute to work
You run the risk of dealing with a frustrating work environment, such as micromanaging supervisors, difficult co-workers, and annoying office politics
The Pros of Working as a Freelance Writer
Whether you write for a content mill or you're absolutely crushing it charging $0.50 a word, there are some serious advantages that come from being a freelancer:
You get to choose who you work with
You get to choose when you work– you're not bound to a 9-5 schedule
You can increase your income by writing more and/or increasing your efficiency
You can do it on the side at first, maintaining a regular job while building your portfolio and skills
You don't have to worry about commuting to an office
You can choose to work on your own terms
The Cons of Working as a Freelance Writer
Finally, let's take a look at the downsides of being a freelancer:
There's less financial security– you aren't guaranteed an income
You have to manage your own time– no one is telling you what to do and when
Your workloads can be inconsistent
It means paying more in taxes and more complicated taxes– being self-employed isn't cheap or easy
You won't have co-workers to socialize with and get to know over time
For more useful information that will help you get started as a freelance writer, check out our posts about the best payment methods for freelancers, identifying and choosing an author writing style, how much you can earn as a screenwriter, and a list of the highest paying freelance writing niches.
Pitch Your Services
Another option for people who want to become writers is to pitch writing services to any number of businesses or sites. This is probably the most reliable gateway to truly high-paying work, but it also means putting yourself out there and marketing yourself.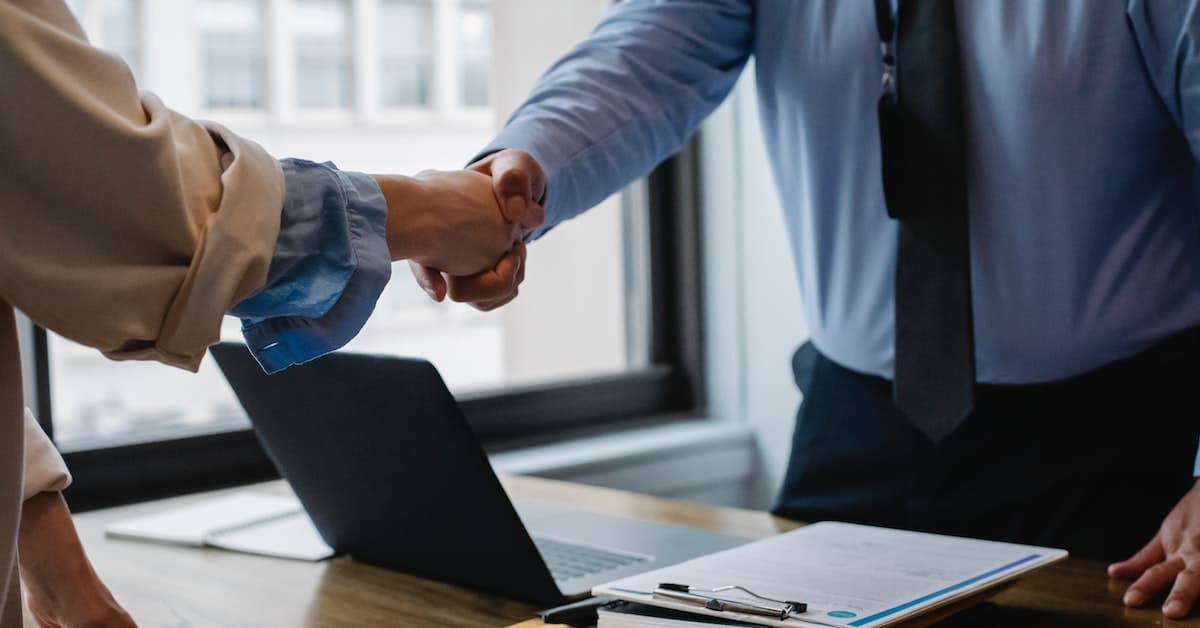 It's easy to forget that being a freelance writer means that you're a business owner. Sure, you might be able to comfortably get by writing for content mills in some tropical location where the currency exchange is favorable. But there's a lot of room to grow as a writer, and the people that make the most money are those that have been willing to track down high-paying clients and wowed them with their writing.
Here are a few ideas for how you can find clients if you're ready to start marketing yourself as a writer but you're new to the industry:
Pitch to local newspapers and magazines
Find local small-business sites that need work and offer to re-write them
Pitch to local marketing agencies (not the highest paying gigs, but can let you learn the ropes while often earning more than at content mills or jobs from UpWork)
Find business blogs that have been neglected and reach out to see if they're interested in starting back up again
Find small businesses and offer to write marketing emails
Pitch businesses and nonprofits in your network
If you're going to find your own clients, it's a good idea to have a contract that outlines your agreement and helps protect you. Check out these contract templates for freelance writers and employers.
Types of Writing Jobs
There are a lot of different types of writing jobs out there if you know where and how to look for them. Depending on your skill sets and interests, you might find that one of these specific types of writing is more suited to you. This is not by any means an exhaustive list, but it's a good starting point to understand just how varied and diverse this career can be.
Ghostwriting
Much of what you read online is actually ghostwritten. This might mean writing blog articles, short stories, site content, or other forms of writing that then get published under someone else's name.
This can be a great way to get consistent work, but the downside is that you aren't building a portfolio of published articles with your own byline on it.
Blog Writing
Whether you start your own blog or get a gig writing for someone else's, blog writing is exactly what it sounds like. This role can really run the gamut in terms of price per word as well as the topic. If you want to write for blogs, job boards are a good place to start looking around.
Email Marketing Writing
If you're not careful, it's easy to let your inbox get filled up with marketing emails from brands, companies, non-profits, and so on. Have you ever stopped to wonder exactly who writes those emails, though? Soon enough, it could be you!
This is a type of writing where you'll want to familiarize yourself with the different types of email and writing styles and how they are used to engage with leads and customers.
Copywriting
Understanding the difference between copywriting and content writing is important when you're getting started as a writer. While content writing involves writing long-form text that intends to entertain or educate an audience, copywriting involves writing short-form text that is designed to persuade audiences and sell them on a brand.
The price per word for copywriting is typically higher than the price per word for content writing, as the focus is on creating short, concise, and convincing text– which isn't always as easy as it sounds.
Content Writing
Content writing is something of an umbrella term that can include blog articles, page content, and more. Essentially, this is a type of writing that involves working to educate, entertain, and inform an audience about the topic at hand.
Product Descriptions Writing
Product descriptions can be a great place to start out when you're getting into making money as a writer. Writing concise, informative, and compelling product descriptions on eCommerce sites can help the intended audience find what they're looking for easier and make informed purchasing decisions.
Keywords are an important part of any type of online writing, but it's particularly essential to know the ropes when you're working as an eCommerce product description writer. Beyond that, the focus is on making the content as easy to read as possible.
News Writing
While you could choose to become a journalist, that isn't exactly what we mean by news writing. Plenty of news websites are looking to produce content outside of the headlines, such as publishing articles about topics of local interest or niche hobbies.
Grant Writing
If you're not really into the idea of writing blogs or becoming a copywriter, it doesn't mean you can't pursue a career as a writer. Grant writers help to produce proposals for individuals or organizations so that they can receive grant funding. It's common for grant writers to work for charitable organizations or non-profits.
Resume Writing
Have you always had a knack for organizing a lot of information in a readable and compelling way? If so, you might consider becoming a resume writer. In this role, you would help an individual that is trying to get a new job spruce up their resume.
Creative Writing
Making a living as a creative writer is a dream job for many people, and you'll struggle to find a full-time position as a creative writer. That being said, it is possible to make money by submitting high-quality pieces to online and print journals that are willing to publish them.
Technical Writing
If you're looking to get the most bang for your buck when it comes to price per word, technical writing is an angle you'll want to look into. At the same time, if you don't already have a lot of knowledge about a niche topic, it will likely take a lot of upfront time investment to research and learn what you need to know.
Technical writing can include writing manuals for specific products or other content about specialized topics.
Skills to Develop as a Freelance Writer
The thought of becoming a freelance writer can be daunting at first, particularly when you don't have any experience. Though there is a learning curve to everything, many of the skills that freelance writing requires are things that you can develop over time.
Grammar, Spelling, and Writing Skills
There are so many tools you can use to double-check your work, but you still need to have a firm grasp of grammar and spelling to succeed as a writer. If you're a little rusty on these topics, there is an abundance of resources online you can use to brush up on the things you learned in English class.
As you work your way up to higher-paying gigs, you'll find that a lot more attention is given to writing style, tone, and quality.
Attention to Detail
You need to be able to completely focus on the task at hand when you sit down to work on a writing assignment. Beyond that, you'll have to be meticulous in your approach, otherwise, you will overlook mistakes in spelling, grammar, or the content itself.
Self-Motivation
When you work for an employer, it's easy to daydream about being your own boss. Once you wake up in the morning and no one tells you that you have to get work or you're fired, though, you might start to wonder whether you have what it takes to be self-employed.
Being a freelance writer requires self-discipline. It requires that you create a schedule for yourself that works for you and that allows plenty of time for every aspect of the writing and business management process.
If you can't find the motivation to sit down and write, you'll miss deadlines and lose clients. Building a positive reputation from the start will help give you the momentum you need to really succeed, so working on self-motivation and discipline are a must if you aren't already a master of them.
Flexibility
Successful freelance writers are able to handle have many different clients and projects at once. Every client is going to have their own preferences, style, and needs, and it's important to be able to adapt to each of them in a frictionless manner.
Of course, you ultimately can choose who you work with and who you don't work with. However, if you're too stubborn about doing things your way from the start, you'll likely have a hard time finding repeat clients.
Similarly, it's not uncommon to hop on a project (say a blog, for example,) that already has existing published content. This means that you'll have to figure out how to adapt your own voice and tone to fit the brand personality and keep the site's tone consistent.
Willingness to Learn
Freelance writing is an incredible job for curious people. You can find yourself writing about topics you hardly even knew existed a few days before and, with diligent research, be able to confidently inform the audience of important information they want to know.
On the other hand, people that aren't particularly curious might not take to writing, as it does mean constantly pushing yourself beyond your comfort zone and diving into new topics.
Self-Confidence
Finally, if you want to make a decent living with freelance writing you will have to get over any hangups you have about marketing yourself. When you're pitching stories or articles, you want to illustrate how you will be beneficial to the project and what your strengths are.
It can feel strange and even a bit egotistical to speak so highly of yourself, but over time you figure out how to convey to other people that your services are valuable in a way that feels natural and professional.
How to Get an Entry-Level Writing Job With No Experience
What if you have absolutely zero experience in writing? Is it possible to still get entry-level writing jobs?
The answer is yes. But like most good things in life, you'll have to do some work for it. You could just start applying for entry-level jobs that pay by the hour, but if you're interested in writing as a freelancer here are some of the steps you can take.
Choose Your Niche
When you're just starting out, it's tempting to think that you should try to get absolutely any and all gigs you can. The truth is, though, that niching down can help you get more writing jobs.
The reason for this is that it allows you to build a knowledge set within a specific industry or topic, rather than knowing a tiny bit about a lot of topics.
Create a Portfolio
A portfolio of writing samples is going to be one of the most important weapons in your arsenal when you start looking for writing jobs as a beginner. You can either write sample posts on your own or use content mills or low-paying gigs to start building one.
Start a Blog
Starting your own blog is a great way to start writing and it can even turn into a passive source of income. Having a website for your writing business that you keep an updated blog for is a great way to drive traffic in your direction, too.
Market Yourself
A lot of people feel uncomfortable marketing themselves, but it's part of the deal when you're starting your own writing business. One way you can do this by having active social media accounts where you post and link to regular content that helps to establish you as an authority in your niche.
Learn the Ins-and-Outs of SEO
One of the most important skills you'll need to acquire when you decide you want to become a writer for any sort of online outfit is search engine optimization (SEO). Essentially, this is a set of skills and techniques that can be used to ensure that the content you are writing will perform as well as possible in search engine results while remaining relevant and compelling to readers.
If you're working to learn more about SEO, check out our post about white-label SEO.
Networking
Don't make the mistake of viewing other writers as your competition– having a strong network of other freelance writers can help you learn more about the industry and get more jobs. Not only does it help you stay relevant in a highly competitive space, but writers can recommend you to clients when their schedule is all booked up.
What's Your Next Step?
Now it's time to get out there and find your first writing job! Whether you already have a writing portfolio under your belt or you're starting from the very beginning, some dedication, focus, and drive is all that you'll need to make your dream of getting paid to write a reality.
If you're searching for more info that will help you succeed as a writer, make sure you check out our freelance writing blog.
Finding Your First Writing Job
Starting a new career as a freelance writer-- whether you take a few jobs on the side or you want to jump into working full-time as soon as possible-- is an absolutely thrilling experience. At the same time, it can feel pretty overwhelming to know exactly where to begin. If you're ready to find your first writing job, make sure you head over to our writing jobs board where we have a curated list of posts from clients that are looking for writers just like you.