Reading books can help strengthen your brain, build your vocabulary, reduce stress, help improve your sleep, and even potentially help you live longer, according to one long-term study.
If all of those incredible benefits aren't enough, you can also earn some additional income by working your way through a stack of books!

There are a number of avenues you can take if you want to get paid to read, including writing reviews, becoming a proofreader, translating books, and much more. In this article, we'll explore twelve of the best and highest-paying sites for reviews as well as some of the other ways you can make money reading.
If you're itching to start earning some cash through reading books, read on!
Sites Where You Can Get Paid to Read Books and Write Reviews
One of the easiest ways to get paid to read books is to write reviews of books on one of the popular online platforms geared toward book reviews and synopses.
1. Freelance Writing Jobs
Before I jump into sites that specifically pay for book reviews, I want to make sure you know about the endless paid writing opportunities over at our Freelance Writing Jobs board. Specifically curated to connect freelance writers and the clients that want to hire them, this is one of the best places on the internet to find high-paying writing jobs and maybe even strike up an ongoing relationship with clients.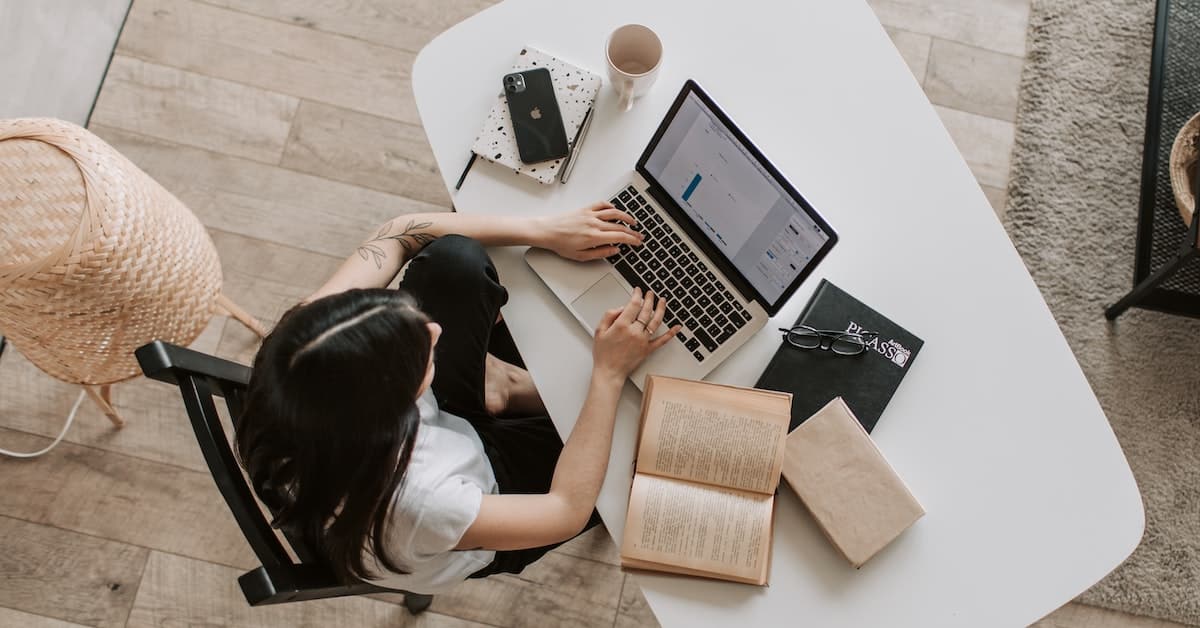 Whether you're new to the freelance writing game or you're a seasoned pro, you'll find that our board covers just about every conceivably writing niche-- from books and games to SaaS and cryptocurrency-- there's a good chance your next gig is waiting for you to apply.
2. Instaread
If you're interested in trying to write reviews for one of the higher-paying sites online, you'll want to check out Instaread. While some of the sites on our list only ask for reviews that are a few hundred words long, Instaread typically publishes summaries that are between 1,000 and 1,500 words.
Instaread doesn't ask reviewers to offer a deep critical take or critique of books-- instead, they want to highlight the main points of titles and key takeaways.
Though it's unclear exactly how much Instaread currently pays per review, some sources say that each review will fetch you $100.
Pay: Undisclosed, but some reports state $100 per review
3. Online Book Club
You can choose from a list of titles when you work as a reviewer for Online Book Club. Once you've selected the books you'd like to read and review, you receive them for free. Though your first review won't receive payment, the following reviews are said to pay between $5 and $60.
Are you looking to get paid to write? Check out this list of more than twenty sites that pay great rates.
4. Reedsy Discovery
When you write reviews for Reedsy Discovery, you aren't getting paid directly by them. Instead, readers have the option to tip reviewers in increments of $1, $3, or $5 when they want to show their appreciation for the work reviewers have done.
For this reason, Reedsy is likely a better place to get some experience before moving to higher-paying sites.
Pay: Tips from readers between $1 and $5
5. Kirkus Review
A site that reviews books of all formats and genres, Kirkus Reviews, is a highly reputable website. They look for experienced reviewers in both English and Spanish language to read and review books written by self-published authors on the Kirkus Indie platform.
It's best to have some writing and reviewing experience if you want to try and write for Kirkus, as they ask for a resume, writing samples, and a list of your reviewing specialties.
Pay: Undisclosed, but some report $50-$60 per 350-word review
6. Writerful Books
In order to write for Writerful Books, you have to supply them with examples of past published reviews. For this reason, this isn't the best place to get your first-ever review writing gig, but it can be a great place to work once you already have a few published reviews under your belt.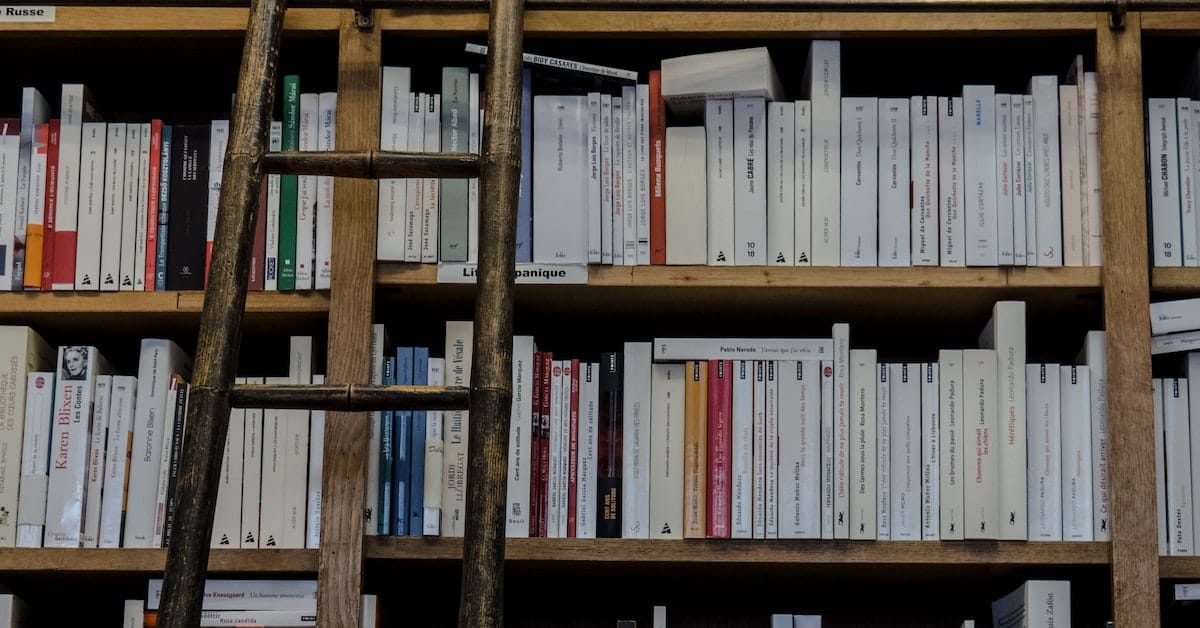 One of the best things about this site compared to some of the other book review sites that pay is you have the opportunity to choose which books you read and review. This means that you won't get arbitrarily assigned books-- you can actually get paid to read the books you really want to read!
Pay: Between $10 and $50 per review
7. Women's Review of Books
Women's Review of Books is one of the highest-paying sites when it comes to writing book reviews. Beyond that, it's also very meaningful and valuable to receive a byline on this well-respected publication.
Typically, the books that are reviewed on this site are found within the genres of fiction, poetry, biographies, and visual books.
Like some of the other better-paying book review sites, Women's Review of Books expects that their reviewers have some previous experience writing book reviews. For this reason, you might want to start with some of the lower-hanging fruit sites first to hone your skills.
Curious to learn how else you can make money writing beyond crafting book reviews? Check out the twelve types of freelance writers in this article.
8. Publisher's Weekly
This long-standing publication (around since 1872!) is a weekly trade news magazine that caters to an audience of librarians, publishers, booksellers, and literary agents.
This is the creme de la creme of review writing, as you'll be able to get your byline in front of industry professionals in this popular and widely circulated publication.
There are a number of categories of books reviewed by Publisher's Weekly, including:
Fiction
Nonfiction
Mystery/thriller
Romance/erotica
Science fiction/fantasy/horror
Comics
Poetry
Lifestyle (cooking, health and fitness, gardening and home, parenting)
Children's books (these have separate guidelines than adult titles)
It isn't entirely clear how much Publisher's Weekly pays per review. Still, there is the added value of having a byline in a publication that is seen by publishers, literary agents, and other industry pros.
Pay: Undisclosed; some sources say $25 per review
9. getAbstract
This is a platform that focuses on creating easy-to-read summaries of nonfiction books. Each review is supposed to take about fifteen minutes to read. Beyond book reviews, getAbstract also features synopses for articles and podcasts.
Kind of like Cliffs Notes for adults, getAbstract summaries intend to help provide an overview of the main idea of works for readers or to entice them to check out the original book, podcast, or article.
It's unclear exactly how much getAbstract pays per review, though they are transparent about the fact that gigs are offered on a freelance basis.
10. BookBrowse
Before you can apply to be a reviewer for BookBrowse, you need to have a handful of good-quality sample reviews that are at least 300 words in length. In addition to submitting reviews, writers also have to submit a "Beyond the Book" article.
It's common for reviewers to write one review each month. That being said, they only work on a freelance basis. The range of genres includes non-fiction, adult fiction, and young adult fiction.
If you're a true bibliophile, you'll also be happy to learn that you'll receive a free copy of the book you're reviewing. The reviews for this site are between 100 and 300 words.
Pay: Undisclosed; the site says that reviewers "receive a byline and modest payment."
11. The US Review of Books
Every month, the US Review of Books publishes a newsletter filled with book reviews. The purpose of the publication is to help authors spread the word about their new books.
Reviews are expected to offer both a plot synopsis and insights into the titles at lengths between 250 and 300 words. They ask that reviews don't include any first-person language and are crafted with "heart and succinct writing." These reviews can also include opinions, comparisons with similar books, and the previous titles and experience of the author.
Writers are assigned titles but can indicate their preferences from a list of titles. The reviews are expected to be submitted after the assignment within two or three weeks.
12. Booklist
A part of the American Library Association, Booklist refers to the reviews on its site as "the haiku of book reviewing."
Each review is ideally only between 150 and 175 words and touches upon a synopsis of the plot, the target audience, and similar books.
This is a site used by school and public library workers to find the right recommendations to pass on to students or patrons, as well as select titles for purchase.
Though you'll receive $15 per review that's published, unpublished reviews receive a $5 kill fee.
Is it time to get serious about making money as a writer? If so, check out our guide to building a writer's portfolio.
Beyond the Review: Other Ways to Get Paid to Read
When you decide that you want to get paid to read, one of the first things that comes to mind is writing book reviews.
However, that isn't the only way to earn some income from your passion for books.
Let's check out some of the other available avenues, so you have a full picture of the possibilities in the industry for book lovers.
Proofreader
Before a manuscript is sent to the printer, it is read through one more time to make sure that the formatting is up to snuff and there aren't any typos (is there anything that screams "unprofessional!" more than a glaring typo in a published book?)
There are a lot of options out there for proofreaders-- you can either try and get a full-time job with traditional publishers or work in a freelance capacity.
Beta Reader
A beta reader:
Reads a book before it is published to make sure that the plot is complete, the story is engaging, and the characters are believable, to name a few.
While proofreaders are:
Primarily concerned with formatting and catching errors before publishing, beta readers are tasked with providing feedback to the author.
Essentially, this is a person that can point out plot holes, errors, unclear passages, inconsistencies, or any other issues that an author would want to be aware of before publishing. After all, it can be difficult to beta-test your own manuscript, and having an outsider's perspective can be absolutely priceless.
Translator
Are you fluent in more than one language? If so, there are opportunities out there to work as a translator for popular books-- after all, successful books are often translated into more than one language.
One important note when it comes to being a translator is that you will actually be considered an author of the book due to the fact that translators have to make many deliberate choices when it comes to wording, sentence structure, and so on. This means that beyond a flat or hourly rate, you could also receive royalties in the same way the original author does.
Audiobook Reader
If you're an avid audiobook listener, you might have wondered who is reading the book you're listening to and how they got the job. Well, you might be pleased to know that you could be one of them!
This is a particularly good gig for people that have a background in public speaking, theater, or voice. That being said, you don't necessarily have to have experience in order to break into this field.
There are a number of different platforms you can use to get paid to read books that will be published as audiobooks. We'll touch upon three popular options such as:
ACX
Voices
Findaway Voices
ACX
There are a number of platforms you can use to get paid to read audiobooks, one of which is ACX. Payment is given once the audiobook has been published, and readers receive 20-90% of the ongoing royalties on sales.  You can even apply to be an Audible Approved Producer once you have read and produced more than 25 audiobooks.
It's worth noting that you have to individually audition for each audiobook recording.
This typically just means that you'll have to upload voice samples.
Though you probably won't get rich working for ACX alone, there is a chance that one of the books you read will end up being successful enough to become a reliable source of passive income.
Findaway Voices
Another place you can get paid to read audiobooks is Findaway Voices. This site is similar to ACX, where book authors choose narrators that they want to work with during the creation of their audiobooks.
In order to work for Findaway Voices, you'll want to fill out a portfolio on their site in order to be eligible to audition for reading audiobooks. The site recommends that readers upload a few different samples to show their full range.
When an audiobook is recorded through Findaway Voices, it can end up on the following:
Audible
Spotify
Apple
Amazon
B&N Audiobooks
Google
Major distribution platforms.
Voices
A giant marketplace for voice actors and voiceover artists, Voices is another platform you can use to find work reading audiobooks.
According to Voices, there are more than five thousand jobs posted on the site every single month. The payment processor used is PayPal, and projects listed under "audiobooks" often offer payments ranging from $250 to $375.
What's the best way to receive payment when you're working as an independent contractor? Check out our guide to the eight best payment methods for freelancers.
Professional Reviewer
In the first section of this article, we listed out some of the best sites where you can get paid to review books. However, if you want to move beyond the sometimes meager rates offered by these sites, you might consider starting your own site or working your way up to be a reviewer for some of the biggest print publications in the country.
Critique Partner
Being a critique partner isn't always a paid gig, but once you have some expertise as a writer under your belt, you might be able to start charging a fee for your services.
Critique partners are writers that agree to critique the work of another writer.
Receiving feedback from another person that specializes in the same craft can be invaluable when writing a book, screenplay, or other types of work.
Acquisitions Editor
Acquisitions editors (also known as acquiring editors) are:
An essential part of the traditional publishing industry.
These professionals help to determine which manuscripts should be published and which just aren't ready for the big leagues.
Typically, becoming an acquisitions editor means receiving a bachelor's or master's degree and gaining several years of experience in the publishing industry. This is a more traditional career rather than the freelance writer route, but serious readers that also have their finger on the pulse of contemporary culture might find it is the perfect role for them.
Reading to write and publish your own book? Take a look at our post about the right way to self-publish a book on Amazon.
Final Thoughts on Getting Paid to Read
Most of the enjoyable things you do in life don't help you earn some extra cash, but luckily reading isn't one of those!
If you're an avid reader and you are also trying to make additional income, writing for one of the most reputable and highest-paying book review sites can be a true win-win situation.
At the same time, writing book reviews isn't always the most lucrative way to get paid to write, particularly when you're first starting out. You might find that one of the other options-- becoming a proofreader, utilizing your fluency in another language as a translator, or even pursuing a career in the traditional publishing industry-- is a better way to get paid to read.
If your main goal is figuring out how to make money writing, you'll want to check out our blog, which is full of resources for people that want to make money writing. Whether you want to learn about finding entry-level writing jobs or fact-checking your work with AI, this is a one-stop shop for new writers and old pros.
The Best Place to Find Writing Gigs Online
Getting paid to read is a real treat, but you also might find that getting paid to partake in another wonderful pastime-- writing-- is just as satisfying and perhaps even more lucrative.
About the Writer!
When I first started out as a writer, I worked at a low-paying content mill before I found a niche that allowed me to write at a higher price point. After building a strong portfolio, I used job boards like the Freelance Writing Job board to find clients and make a living as a writer.
Eventually, I started a company where I ended up managing more than twenty writers at once. With experience on both sides of the writer-client relationship, I am in a unique position to create an online space where freelance writers and clients can pair up for short-term gigs or long-term relationships.