If you've read any of my guides on hiring writers for various purposes, one name you've seen come up over and over is Upwork.
There's a good reason for this. Upwork is a very popular platform for freelancers of all sorts, from coders to graphic designers to writers. Freelancers post their profiles, including the price ranges they want to work for, the skills they have to offer, samples of their work, and testimonials from clients. Clients, meanwhile, can post job ads or browse the profiles to find specific freelancers to approach for a job.

Well, Upwork is great, but is it the best site out there? Maybe not. Maybe it is, but you won't know until you try some others. Because there are others, you just need to give them a try!
That's why I've put together this list of 26 sites like Upwork you can try in your search to hire a great freelance writer.
Fiverr started out as a cheap gig work site with a gimmick: every service costs $5. Of course, many people quickly realized you either got crap quality work out of it or you got barely anything for that $5. So, Fiverr has changed a lot over the years and has mostly abandoned the gimmick.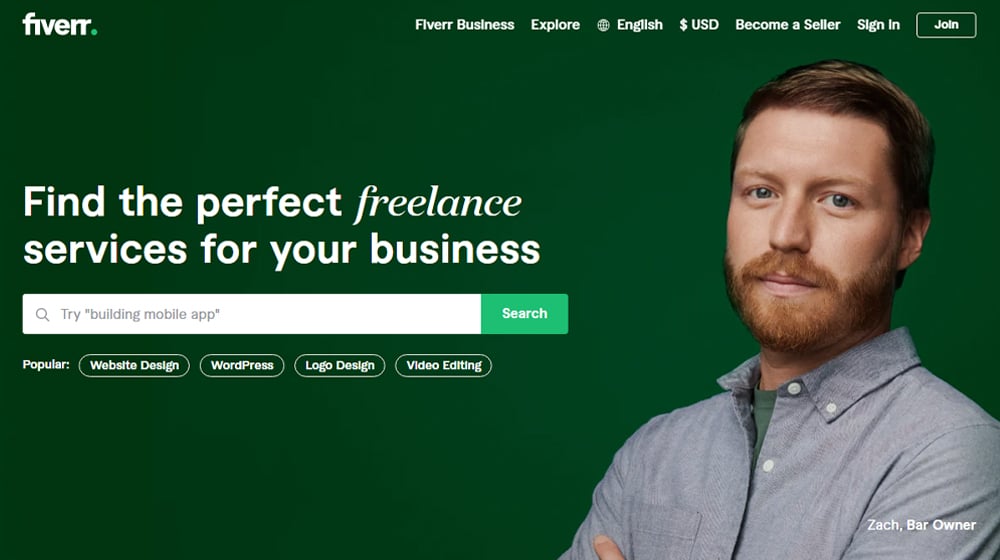 These days, a lot of great writers can be found on the site, with base pricing and add-on packages allowing you to select an ala carte package of exactly what you need.
This is one of the first major freelancing hubs to have been created in the early days of the internet, and it's still going strong.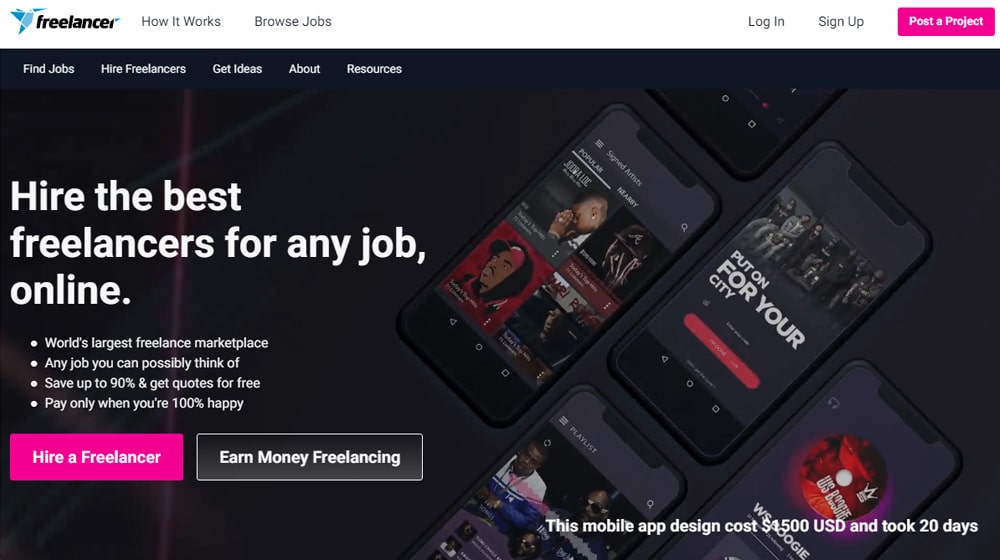 It's very much like Upwork, and in fact, many of the same writers have profiles on both sites just to broaden their bases. Pick the platform you prefer in terms of pricing and support.
Another generalist freelancer site, PPH is nevertheless a good hub for finding writers.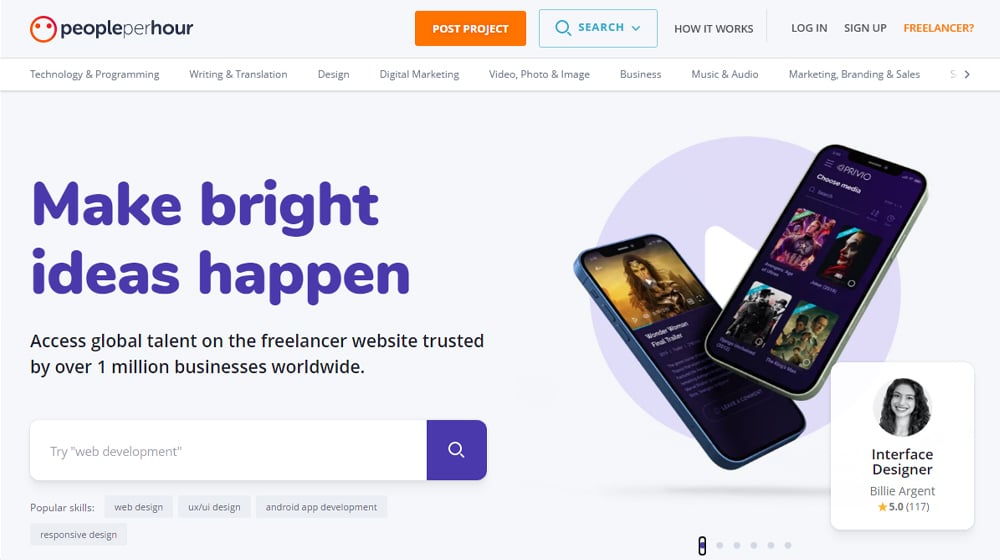 The trick to using it effectively is to set price filters to edge out the lowest-priced writers; many of them are using AI, spinners, or a bare minimum amount of effort. Look for the people charging real rates to find high-quality, reliable writers.
Guru is another site similar to Upwork and Freelancer, with a wide range of different writing services available. You can browse through their list of freelancers and agencies available for hire, or you can post a job for free.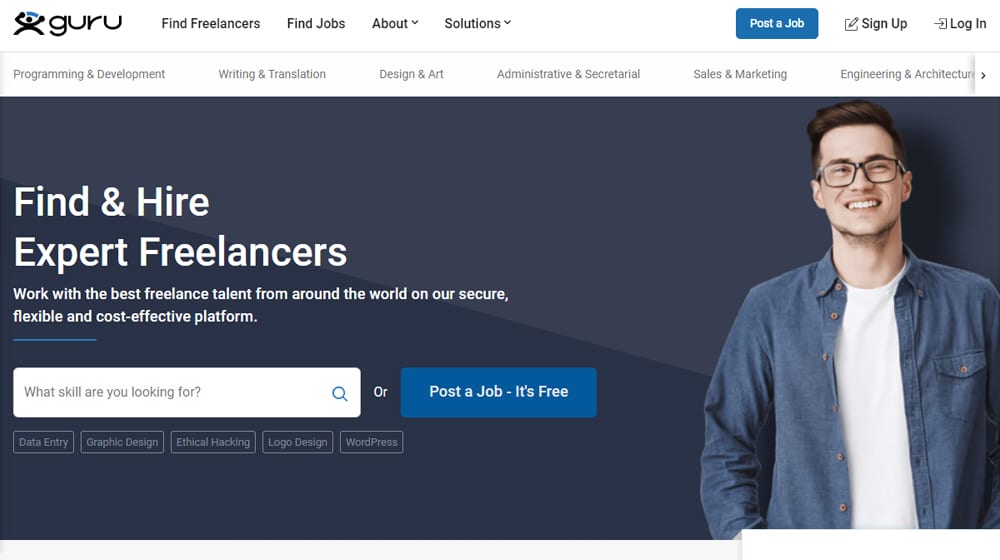 Freelancers are allowed to set hourly rates, as well as a minimum number of hours for a project, and you can see a lot of useful information about them when you browse their profiles. Check it out!
Contena is an invite-only community of writers, but clients can post jobs directly to that community for a fee. Contena may or may not be a great site – you can read my full review here – but it's definitely a site where you can find writers to work for you. It's up to you if those writers suit your needs.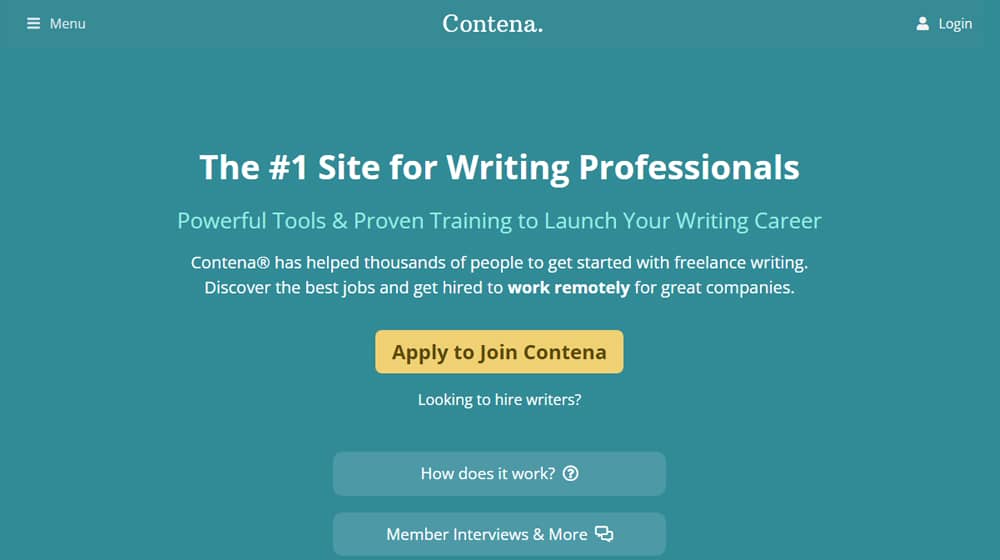 The biggest downside, honestly, is how little you can see of the site and community before paying. If you give it a try, let me know how it works out in the comments below!
Textbroker is a "content mill," which means you can post an assignment, and any writer from that star level or higher can claim and write it. This isn't great for continuity or quality, though, so why is it on the list?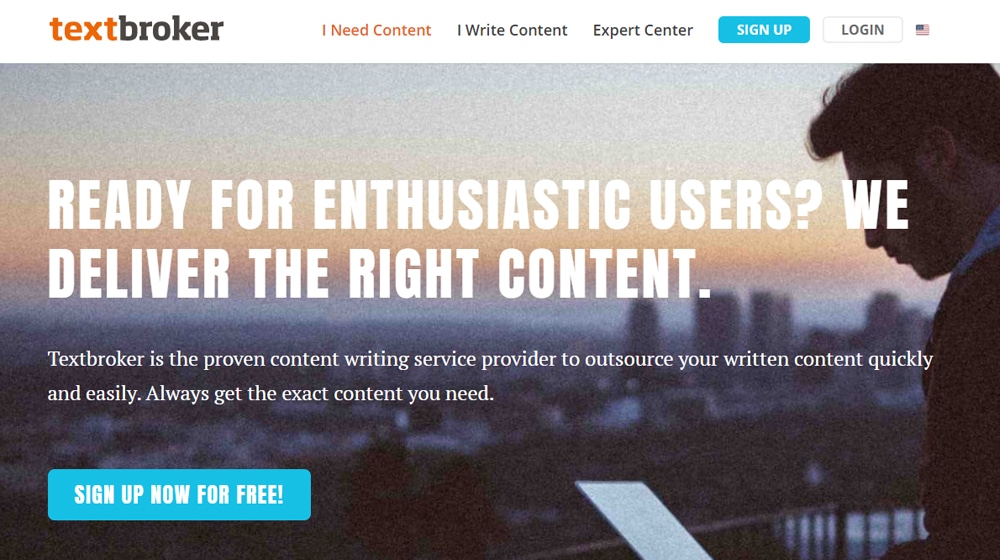 Well, over the years, they've focused more on building quality teams and subject matter expert groups that can be hired (for a higher fee) and which are dramatically more likely to produce excellent content. It's still on the low end of what I would recommend, but you can find some good writers if you're willing to dig.
Writer Access is another content mill, but they specialize in higher-end writing, and many of their writers are exceptionally good, high-quality content creators with years or decades of experience and thousands of projects under their belt.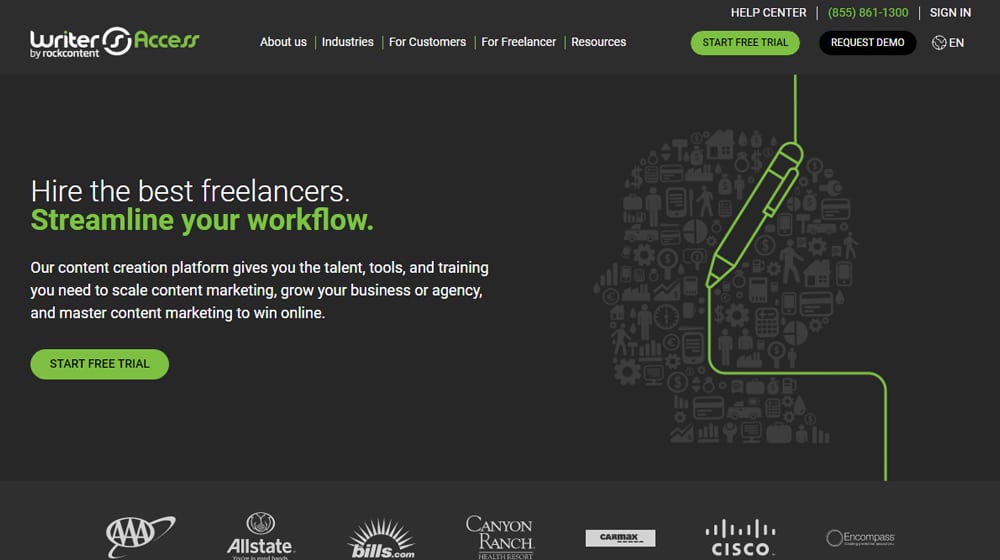 It's generally a great site to try if you don't mind the content mill model.
FlexJobs is more of a standard job board. You don't browse writer profiles, pick freelancers, and pitch your project; instead, you just write up a traditional job ad and post it for applications.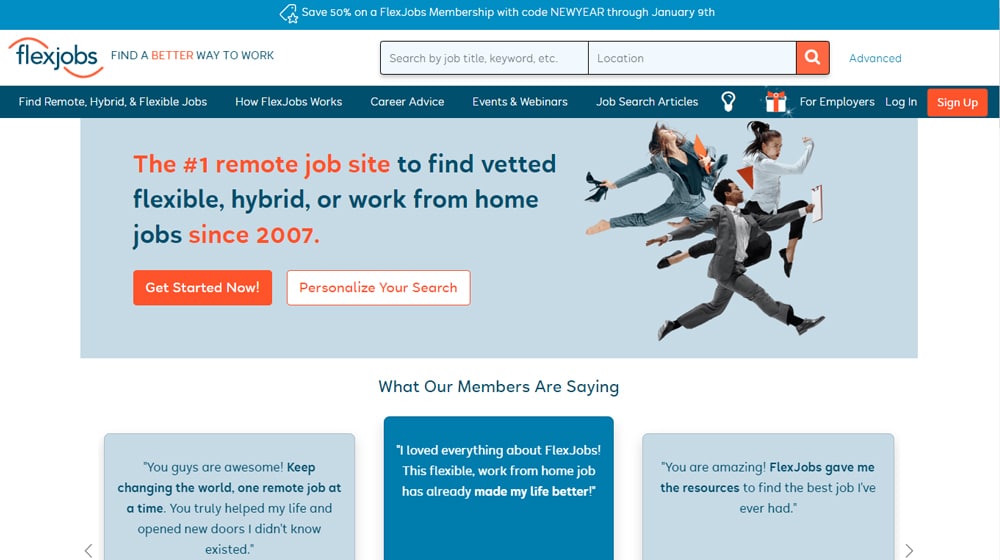 The primary difference between this site and something like Monster or Indeed is the expectation that it's all remote, flexible, freelance work.
ProBlogger is primarily a site about blogging, learning to blog, the skills needed to run a great blog, and general content creation and marketing.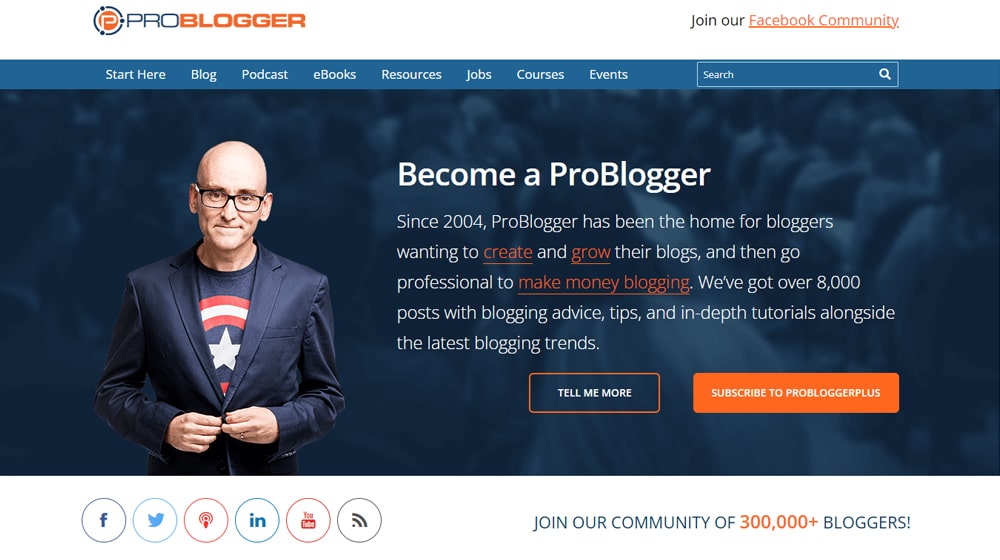 Why is it on the list, then? Primarily because they have a job board, and it's generally recognized as one of the best spots for freelance writers to find high-quality, well-paying gigs. As one of those clients, if what you offer is up to snuff, you can post your own job there and get some excellent writers rolling in.
This is a freelancer hub that claims to have a heavy vetting process, accepting only the top 1% of freelancers who apply to their platform. Ostensibly, that means you only have the cream of the crop seeing your job ads, and you'll have a great time hiring whoever you pick.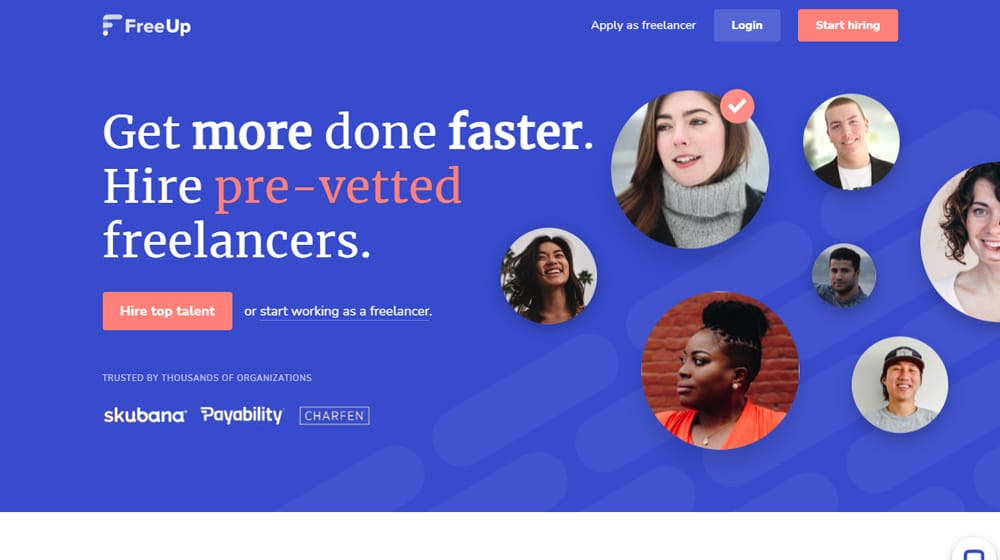 They do their best to pair you with a great freelancer off the bat and will cover the costs if someone doesn't work out.
This site is sort of like a hybrid between Textbroker and Upwork; that is, it's an Upwork-style freelancer hub, but it has a global audience with a generally lower quality level and price range than more US-centric freelancing platforms.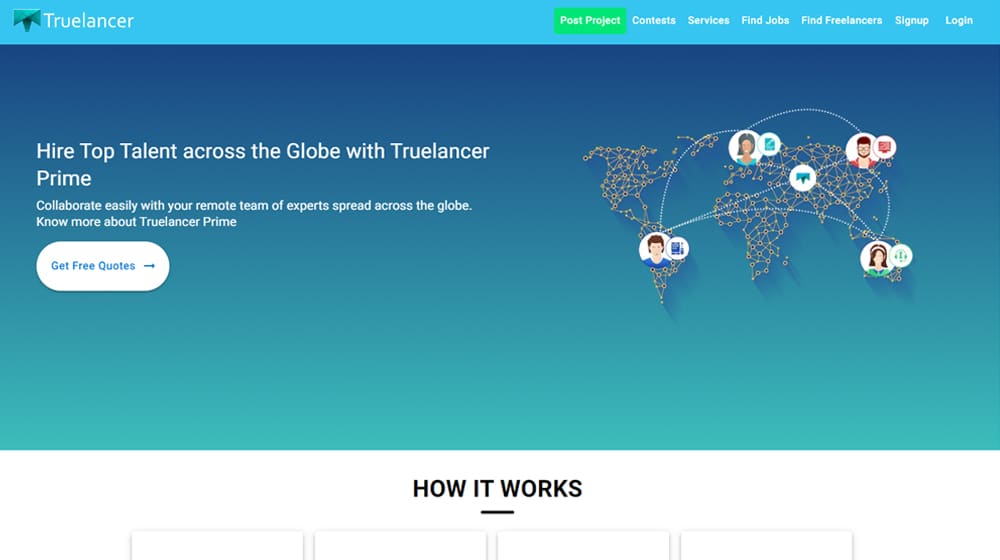 It can be trickier to navigate and harder to find high-quality freelancers, but you can occasionally find someone who charges way less than their skill indicates and can run with them for quite a while.
This is another one of those freelancing sites that claim to only hire the top X% of freelance applicants; in this case, the top 3%. Why 3%? Who knows. Maybe 3% is more believable than 1%.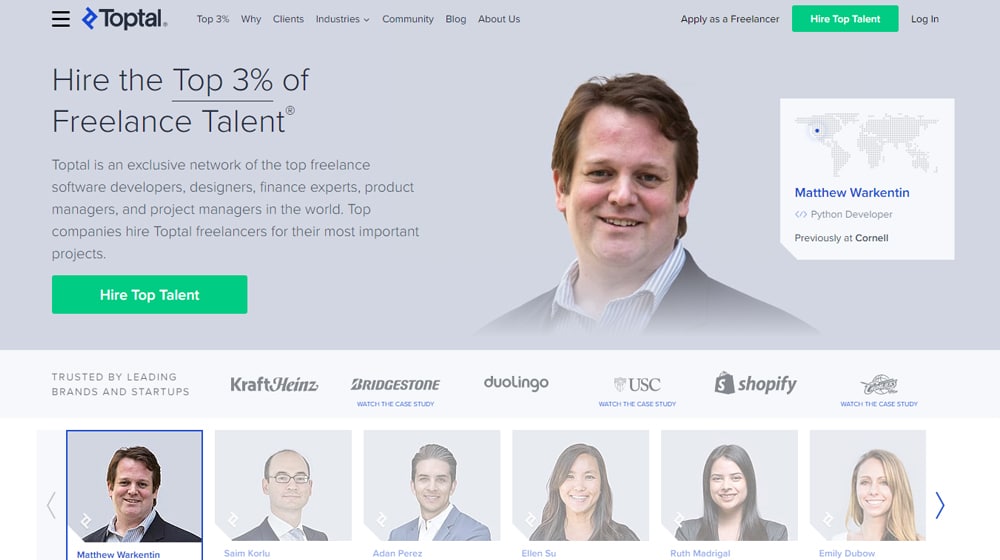 They tend to focus most heavily on development, design, project management, and other similar projects, but they also have some content marketing and writing freelancers in specific niches, like finance.
Credo is a freelancer hub with a twist; when you sign up as a company, you schedule an interview with the Credo staff. Those staff members interview you, build out a matchmaking profile, and handle the freelancer vetting side themselves. You're then presented with a handful of options (usually 2-3) who offer the kinds of services you need, and you can pick one of them to do the job for you.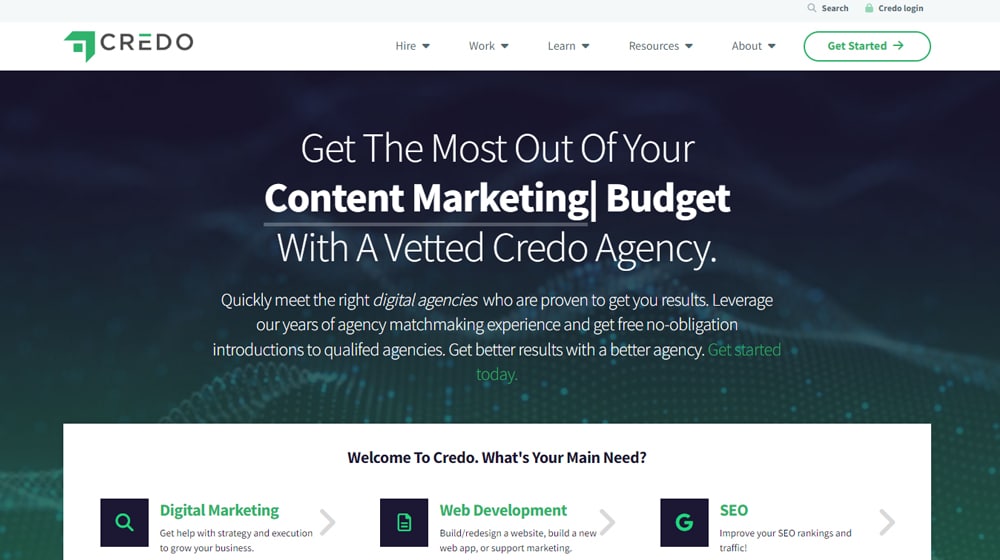 Their goal is to streamline the hiring process so you can get up and running ASAP, and it works pretty well when they get it right.
Panda Copy is a twist on the usual content writing sites. Instead of mucking around interviewing and working with a variety of freelancers until you luck into one that clicks, it's more of a content-purchasing platform.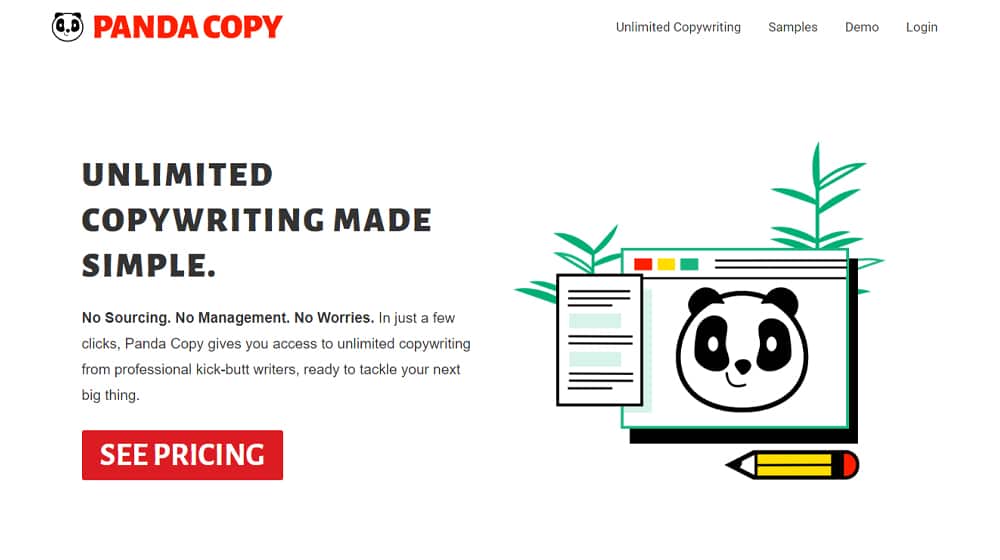 You pay a monthly fee, post content briefs, get content back, and roll with it. Higher-tier plans have more features, like higher daily word counts and stock images included. It's basically a mid-level content writing agency.
Thumbtack is a little outside the range of many of the other sites on this list because it has a heavy focus on local workers. When you search for writers, it will preferentially choose writing services in your area or whatever area you specify via zip code.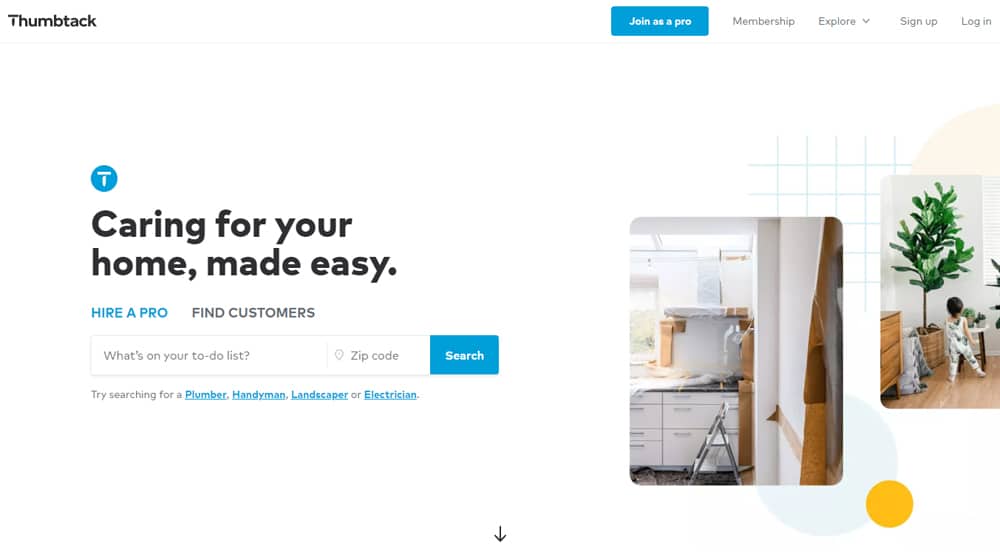 That said, you can still find some pretty great writers on the site; it's just not quite the same as many of the other sites on the list.
Content Refined is another content production agency, not really that much like Upwork in nature, but effective if you need content more than you need specific writers.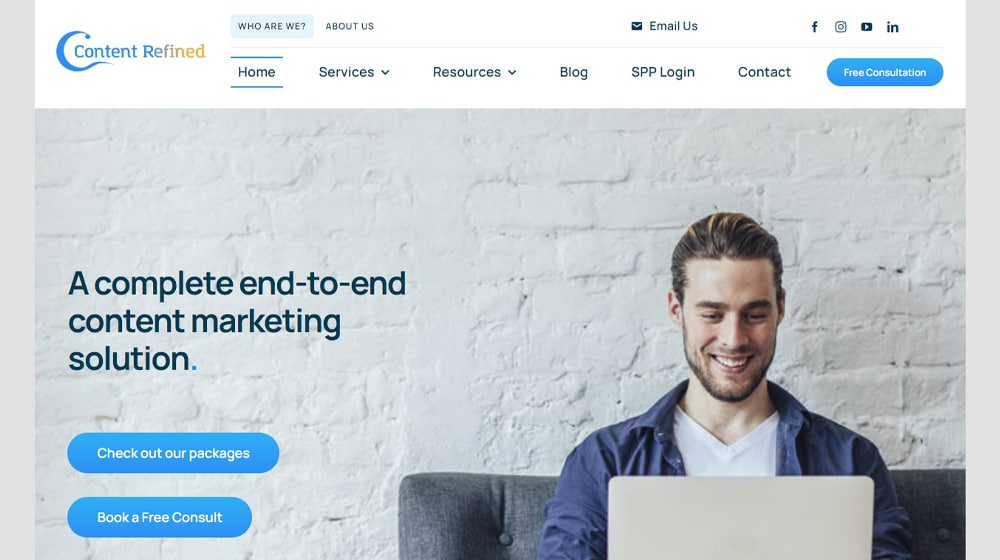 They're more or less a full-service agency; you hire them, get bulk copy to suit your needs, and use it as you see fit. They can handle publishing for you as well, but they don't need to take over your whole blog if you don't want them to.
Outsourcely is very similar to Upwork, if you stapled a management platform on top of it. They allow you to post jobs to their crew of freelancers or search through the freelancer profiles directly.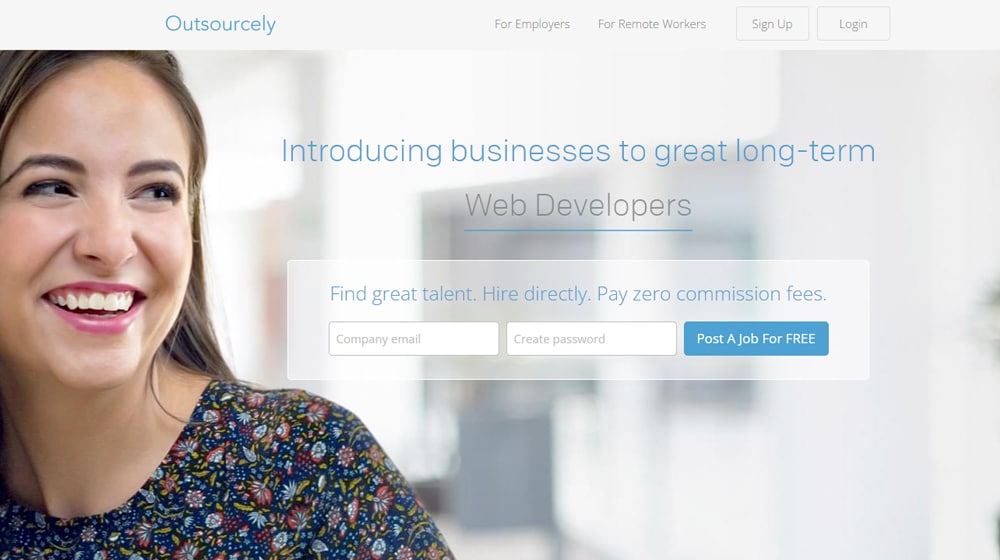 Their management platform gives you a lot more in terms of filtering and searching options, and you can track individual jobs, specific writers, and even the emails you send to writers from the dashboard. It's free to post a job and browse profiles, but all of the advanced features cost you a monthly fee.
This is a general freelancer portal for a lot of different business-relevant skills, from design to development to content writing. The only drawback when you're trying to hire writers to work for you is that there's not actually a very large roster of writers on their list.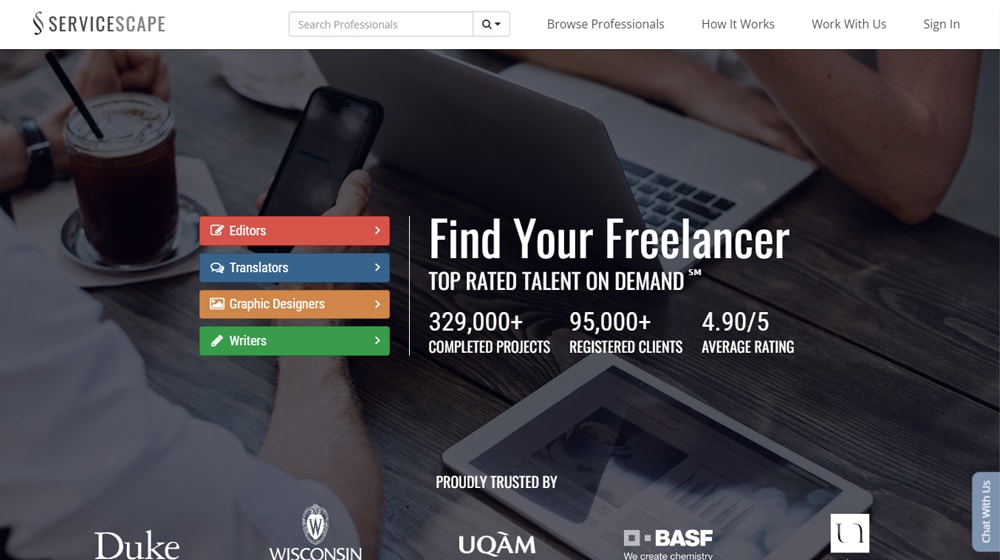 They do, however, offer a variety of non-English languages if you run a multi-lingual blog and want content in other languages as well.
This is the freelance and agency marketplace for Hubstaff, a productivity tool. Freelancers can sign up and create profiles, and clients like you can post job ads looking for those freelancers.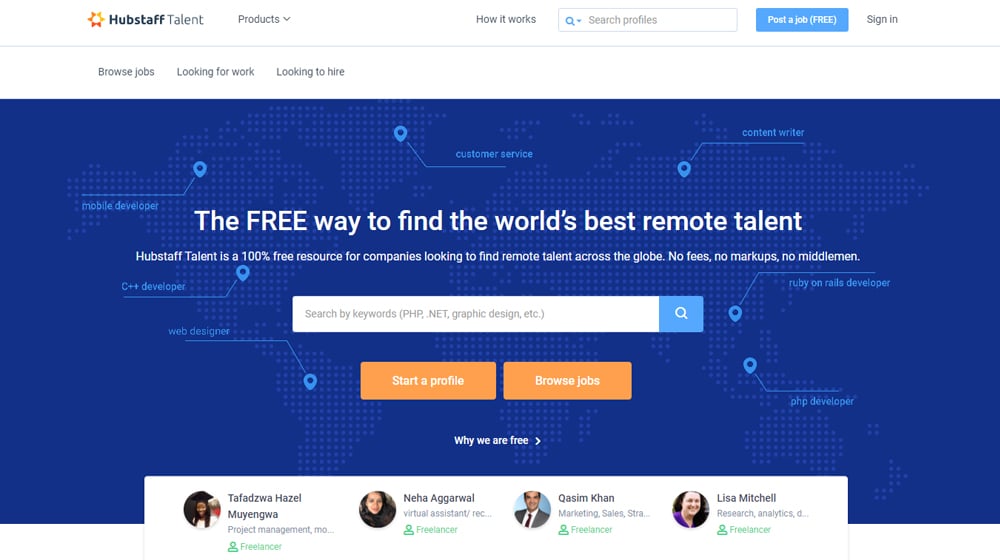 You need to sign up – very few freelancers are visible to non-logged-in accounts – but there are tens of thousands of writers available to pick through.
This site doesn't have any of the bells and whistles of other freelancer sites, but it's been active for over 12 years, so it's doing something right.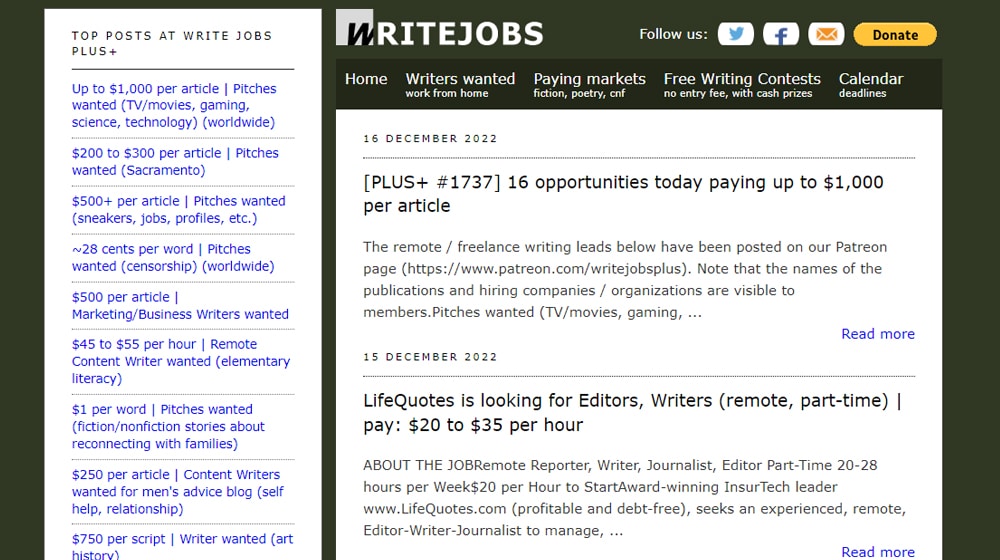 You can post up job ads there and have writers apply, and that's basically all there is to it. Simple, easy, effective.
Many freelance writing blogs have job boards attached to them, and this is one example.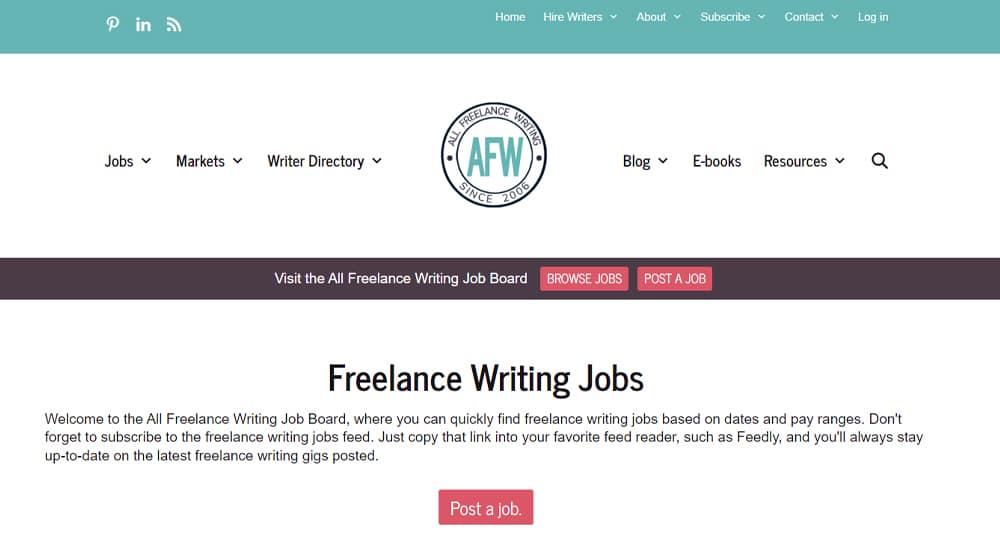 Freelance writers can sign up to their mailing list and get jobs delivered to their inboxes; companies and clients can post jobs and rates for writers to peruse.
This site is another of the content-mill-like companies. You can sign up, post a content order, and have content delivered to you, guaranteed.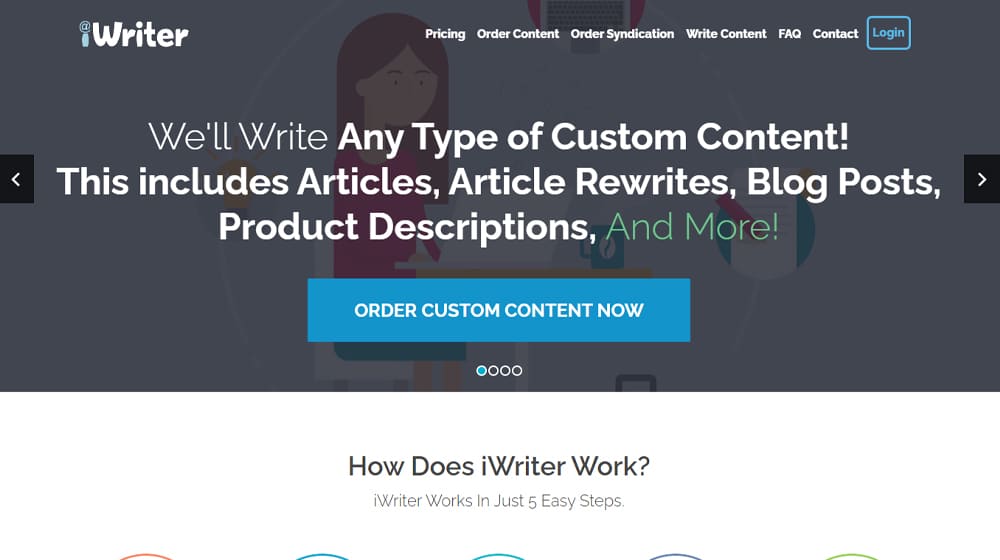 Is the content going to be good? Maybe. Will you form a relationship with your writers? Probably not. Is it effective at filling out a blog? Sure. It's a specific kind of need, but if you need it, it's a great site for you.
This is the freelancer and media arm of Recruiter.com, and as such, it has a lot of industry weight behind it. It's not a low-quality community or a fly-by-night agency; rather, it's very much a job board you can use to hire creative types of all stripes.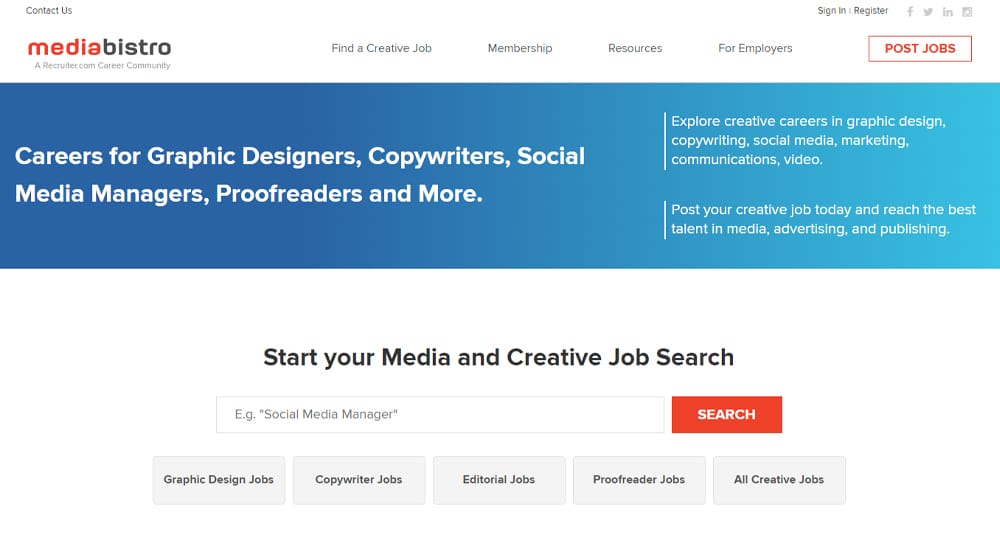 Posting a job isn't cheap, either; it's almost $300 for a month of listing for a single role. Still, the talent you can find is top-notch.
What is there to say that hasn't already been said? This is another copywriting site with a variety of jobs available, plenty of writers and clients moving through the system, and enough reliability to make it on many lists like this one.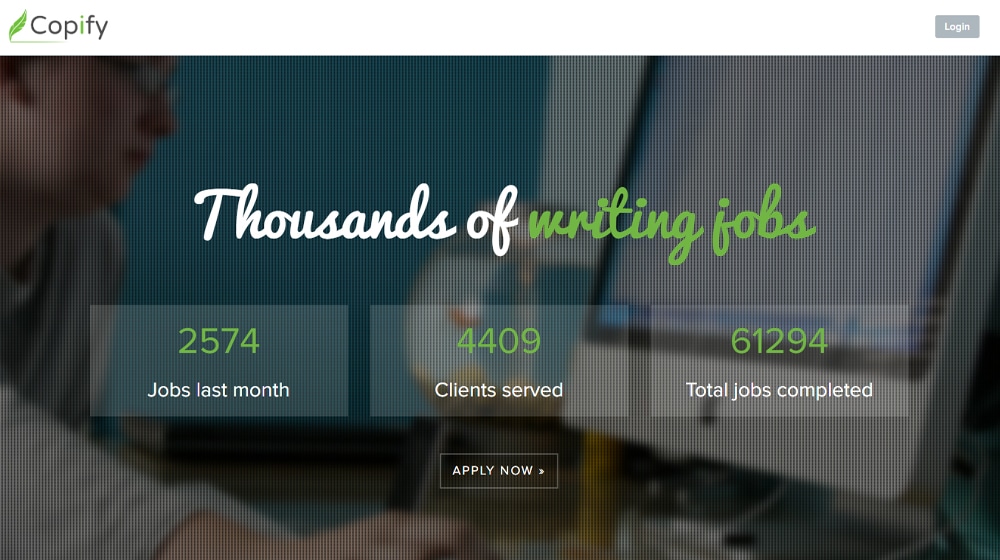 Give it a try if you've made it this far.
Believe it or not, LinkedIn can be a pretty good place to find freelance writers.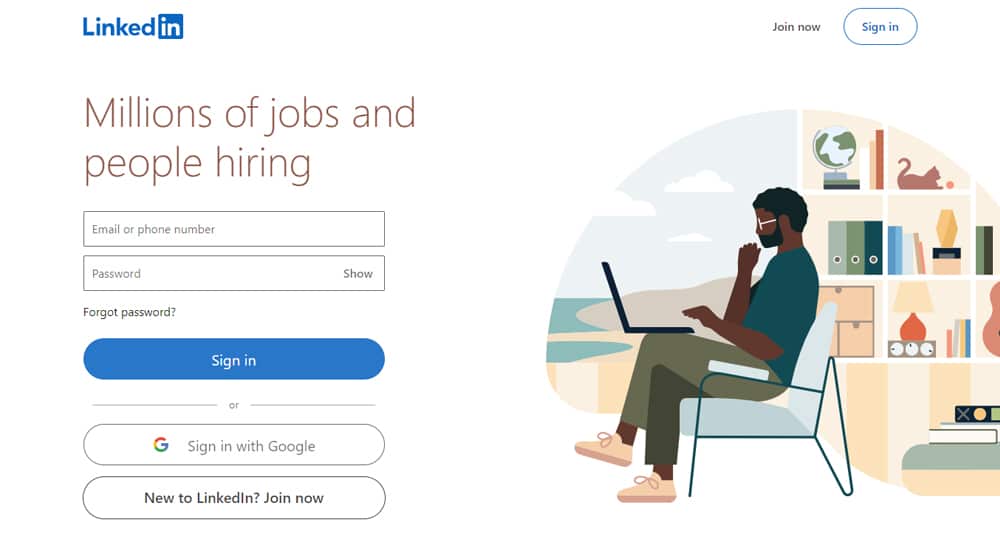 It's not usually anyone's first choice, but the proliferation of freelance roles and the expansion of digital marketing and writing as careers has meant LinkedIn is taking a good position in the industry.
If we're being honest, I've always been a little disappointed with just about every site on this list. They all have flaws, whether it's a small audience, poor pricing, exploitative skimming off the top, or just inconsistency. That's why I decided to start up my own job board right here on this site.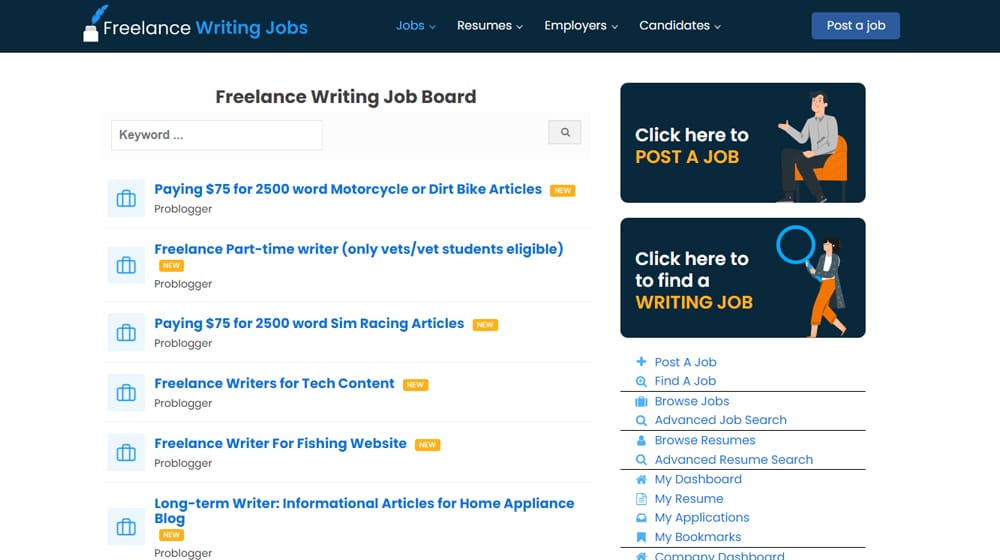 It's live now, so why not check it out? Post a job, and you'll have applicants coming in no time flat. If you have any questions about the job board, feel free to drop me a line!