Almost everyone who starts writing asks: should I write for a content mill? They're an easy source of jobs but don't pay the greatest. So should you do it? Let's look over all the options
What's a Content Mill, Anyway?
Before we look at our list of the best content mill jobs for 2023, let's talk for a minute about what content mills are.
Content mills are online marketing companies that sell large volumes of content for low prices.
If you've ever even so much as thought about getting into freelance writing, you've probably run into the term "content mill."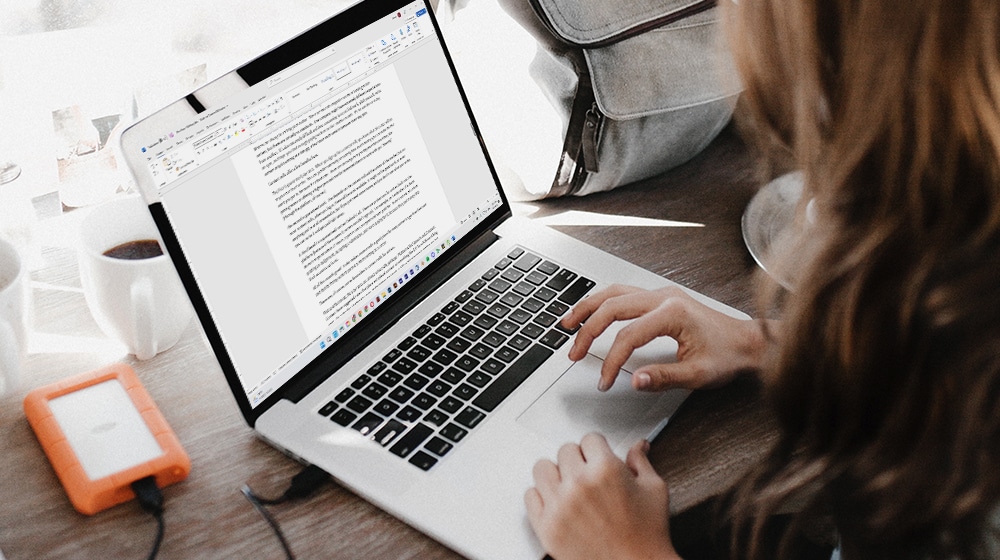 Content mills are, essentially, middlemen that connect clients with writers. There are a number of ways that these companies bring value to the table:
Providing a centralized marketplace where clients and writers can find one another
Providing ongoing work for writers without the need for self-marketing and setting up independent relationships with clients
Ensuring the client receives a certain minimum quality through editing and checking for plagiarism
Guaranteeing payment to writers for submitted and accepted work
Of course, content mills aren't providing these services for free. They're charging clients a slightly higher rate per word than they are paying writers. Since they rely on volume rather than quality, though, typically clients are paying low rates and writers are receiving low rates.
Are Content Mills Bad For Writers?
You'll hear some people refer to content mills as "sweatshops for writers." It's true that content mills notoriously pay very low rates to writers, and you'll find many people online that believe this is exploitative.
It's true that sticking with a content mill for a long period of time can limit your growth as a writer. At the same time, they can be a great place to learn the ropes of content writing and even some SEO basics without too much pressure. As long as writers only use content mills to gain experience and build a portfolio before moving on to better projects, they can ultimately provide a lot of benefits to writers.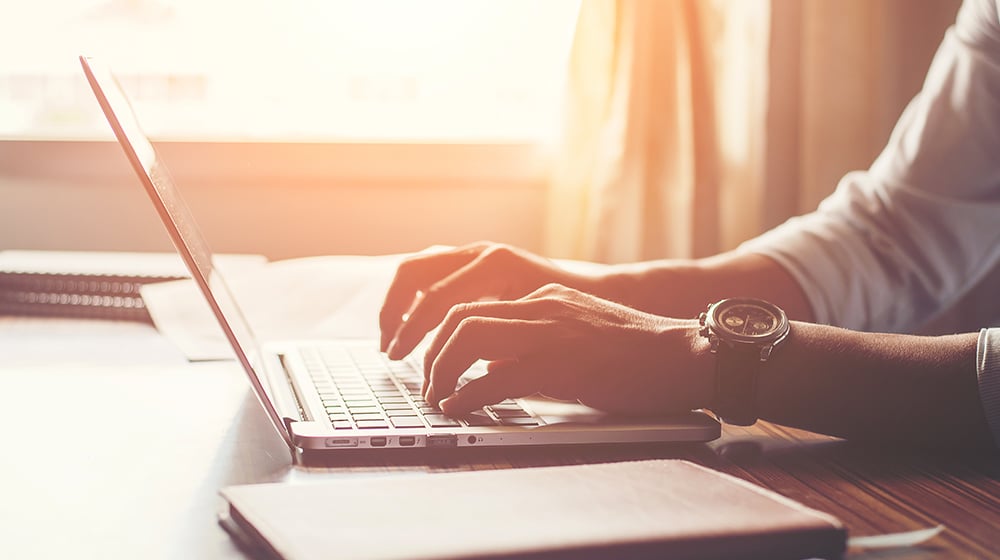 If you were to continue writing for a content mill long-term, though, your growth can be inhibited in a number of ways:
Working for rock bottom rates: It's possible to get trapped in a cycle where you don't have time to invest in finding better paying work because you're putting all of your time into making ends meet via low paying content mill work.
Limiting communication between writers and clients: While content mills deal with client communication for writers, this also means that writers usually don't have any ability to negotiate with the clients they write for outside the platform. Even if you know who the clients are that you're working for, it's often outlined in the contract that you sign that you can't contact them.
Dropping writers with no notice or recourse: This is the nature of freelancing, of course, but some content mills are known for culling under-performing writers without any advanced notice and without any opportunity for appeal.
Are Content Mills a Scam?
When applying to work for an online company, you always have to be skeptical and on your toes. There's always a possibility that a scammer is masquerading as a company in order to gain your personal information or have you write "sample" pieces free of charge that they will turn around and sell.
For this reason, you always want to do your due diligence when considering applying for a content mill. There are, though, a number of legitimate content mills out there that will pay you on time and provide you with ongoing work in a freelance capacity.
What Are the Best Content Mill Jobs in 2023?
Writing for a content mill can be a great way to break into the writing world and gain some experience. It can give you the opportunity to improve your research skills, learn how to write faster, and gain a greater understanding of the wide variety of writing niches you could specialize in. Though they pay notoriously low rates, it is essentially a way to learn a new skill while getting paid at the same time.
If you already have a strong portfolio and are ready to find high-paying gigs, though, you'd be better off heading to our Freelance Writers Job board. With fresh postings every day, you can cut out the middleman of content mills or digital marketing companies and connect directly with clients that pay great rates.
For those just starting out, though, stick with us as we go through our list of the best content mills to work at in 2023.
Scripted
Scripted is one of the higher paying content mills out there, but it's worth noting that the platform uses a "tier" system that impacts access to jobs and how much of your earnings goes to the site as a commission.
For example, lower-tier (known as "bronze tier") writers will hand over 20% of their earnings to the platform. Gold and platinum tier writers, on the other hand, don't have to pay a commission.
Pay: 5 to 10 cents per word
Constant Content
While some content mills involve logging on to find a list of assignments you can choose from, Constant Content uses a method where you write articles and have them in a portfolio, each of which can be sold.
Some writers might not love the idea of writing articles before they've been purchased or even assigned, but others might enjoy having more freedom regarding what they write about.
Pay: You price your own articles, but Constant Content suggests you price them between $15 and $30 per article
Are you less interested in writing online content for pennies per word and instead want to get your name published in some major publications in exchange for the big bucks? Make sure you check out our list of magazines that pay $500+ per article.
Steady Content
Steady Content is a newer content mill that pays relatively decently compared to some other mills out there. One downside of this platform is that the amount of time it takes for articles to get approved can vary, which means you won't always know how long it will take to receive payment for completed articles.
Pay: Starts at 2-6 cents per word
WordAgents
Working for WordAgents might not make you rich, but it's a decent content mill where you can get your toes wet in the content writing business or make a little extra cash on the side.
One thing that's a little different about WordAgents is that they expect writers to produce at least 5,000 words every week.
Pay: Starts at 3 cents per word
Crowd Content
Crowd Content specializes in providing marketing content and other types of content to a wide range of clients. Based out of Canada, they work with writers and editors from every corner of the world.
There is usually work available on Crowd Content, but the job board isn't always brimming with options. If you're able to impress project managers and clients, you'll find it's a lot easier to find readily available work.
In fact, one of the things that pushed us to include Crowd Content on our list is that you can build up a client base and receive direct orders. This is a great way to boost your income and receive steady work.
Pay: Ranges from a few cents to 10 cents per word
TextBroker
When you start searching for sites where you can get paid to write, Textbroker is likely one of the names that's going to pop up right away. You'll find a lot of strong opinions out there about TextBroker, but this can be a reasonable place to begin if you're looking for a way to earn a little extra cash or you want to get your foot in the door writing.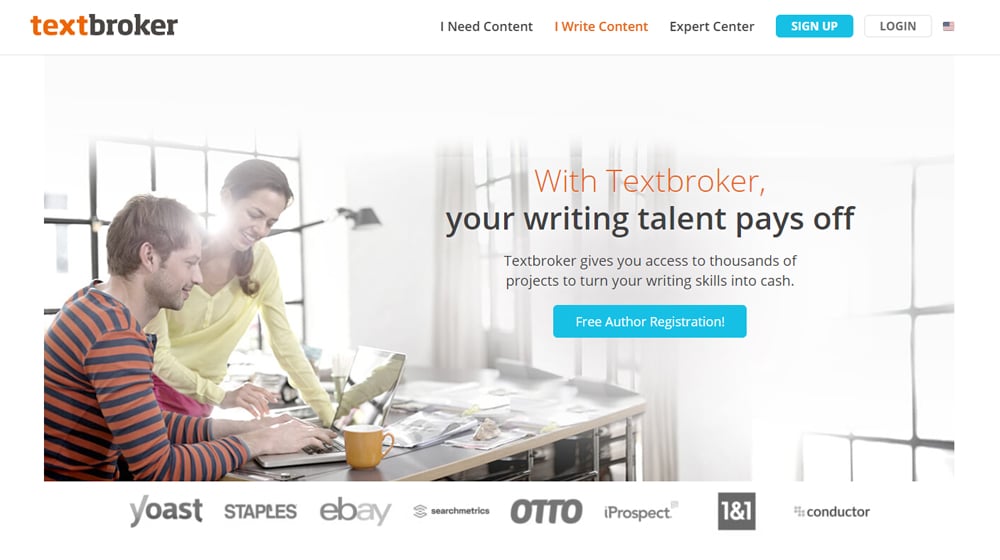 After you apply and are accepted to TextBroker, you can begin looking for open orders. The orders will outline the length of the content, the type of the content, and the keywords that you'll need to include.
Each project will have a deadline, which is sometimes as short as 24 hours. TextBroker will use plagiarism software to make sure the work is original and will sometimes ask for revisions. Clients can also ask for revisions once they've taken a look at it.
Pay: 1.1 cents per word to 5 cents per word
The HOTH
The HOTH honestly might be one of the best kept secrets in the world of content mills. Sorry to any current HOTH writers if I'm blowing up your spot, but compared to some of the other bigger content mills, the HOTH really shines when it comes to the company itself.
The pay isn't great-- at about three cents per word, you probably won't want this to be your full-time gig by any means. However, the company really strives to create a sense of community despite the fact that it's made up of freelancers across the world, and they're highly communicative and responsive.
Articles here range in length from 500 to 2000 words, and they have rules for how each article is structured. Once you get the hang of it, though, you'll find that they usually have a healthy queue of articles that can be written quickly and don't typically require revisions.
Pay: About 3 cents per word
Working for content mills and writing online content is only one of the many ways that freelance writers can make money writing. If you're thinking about trying your hand at writing a book, make sure you check out our guides to self-publishing on Amazon, finding the best book editor, and how to price an eBook.
Higher-End Content Mills
There are a few companies out there that are sometimes referred to as content mills that pay higher rates than your standard "writer sweatshop."
However, the process for getting assignments is also different and the editing process can be more arduous. For many of these companies, writers will bid on assignments or the content agency will provide clients with a selection of writers to choose from. They often involve making a profile to showcase your specialties and abilities and might not always offer as much steady work as lower-tier content mills, especially when you're first starting out.
Contently
Contently markets themselves as a content marketing platform, and it might not necessarily be fair to call them a content mill. Rather than bidding for jobs or searching through a job board, there is a more controlled process that involves Contently recommending certain writers for certain brands.
Writers can build a public-facing portfolio and update it at any time. Contently's talent team contacts writers with assignments, which doesn't always happen right away or very often.
Pay: Varies but can be as high as $1 per word or more
eByline
eByline is a site where you can either peruse the job board and create a pitch when you see a job you'd like. Brands also have the option to offer direct assignments to writers they've worked with before.
Writers are able to negotiate the pay they receive for their work. The companies are the ones that pay a fee to eByline for their role in connecting writers and clients, not the writers.
This is a highly competitive site-- only about 1% of writers applications are approved.
Pay: Varies significantly
ClearVoice
ClearVoice is a newer content mill that was founded in 2015. Rather than being a platform where you can hop on and grab whatever job you like, when you work for ClearVoice you set a minimum rate for receiving notifications about projects that are available.
You'll then be sent assignments that match your criteria when a brand offers them, and you can throw your hat in the ring to say you want to work on it. ClearVoice will present five to ten different writer options that brands can choose from.
One of the downsides of ClearVoice is that they take a substantial chunk out of your pay-- 25%.
Pay: Reported to be between 10 cents and $1 per word
Skyword
Skyword is reported to pay between $10 and $800 per article, which is obviously a huge range. According to one source, the range is from $150 to $800, while another places it from $10 to $250.
This is a place where you can snag gigs with high value clients. After you apply and are accepted, you'll be placed in a "program" based upon the profile you complete.
Skyword really brands themselves (and acts) as an agency, helping to create content strategies for their clients. Some writers have reported that the editing process can be a bit frustrating, as some clients have in-house editors while others use the staff at Skyword.
Pay: Reported to be between $10 and $800 per article
Compose.ly
Compose.ly is another company that probably shouldn't be called a content mill, but it's worth mentioning in case you're interested in this new style of freelance marketplace that has cropped up.
Pay: Between 10 and 14 cents per word
Is It Really Worth Working at a Content Mill?