Have you ever wondered whether you could turn your talent for writing into a career? Are you tired of being an employee and ready to take full control over your own schedule and income?
If so, it's time you're introduced to the world of freelance writing. We've published tons of articles about the nitty-gritty details of being a freelance writer, but we've yet to touch upon the most fundamental question people might have when they're first considering this career: What is freelance writing, exactly?

This is your ultimate guide to the field of freelance writing. In this article, we'll explore everything you need to know about how freelance writing works, common payment structures, types of freelance writing jobs, and so much more.
Does making a living writing sound like a dream come true? If so, stick with us while we go over all of the basics of how you can use your skills as a writer to generate income.
What Is Freelance Writing?
Freelance writing is the practice of getting paid to write without being employed by a specific organization or company but instead working for oneself. Rather than being full-time employees for a specific employer, freelance writers run their own businesses and can work from wherever they please, whether that be a rented office space or their own home.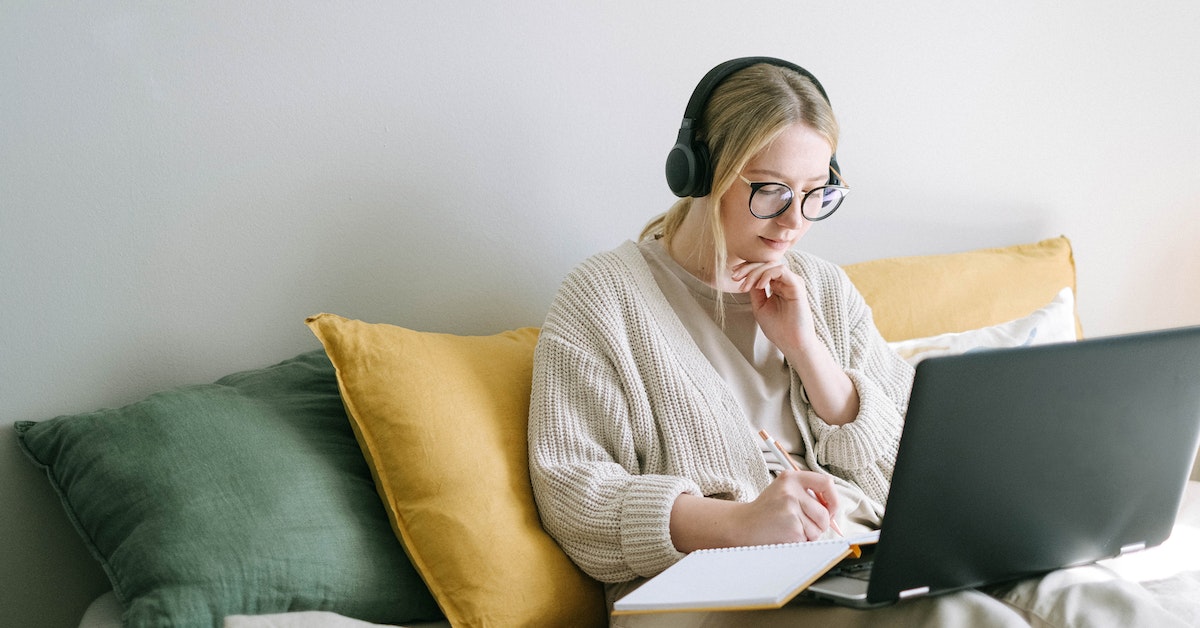 Some freelance writers have one very large client that offers them tons of ongoing, steady work. Others have a number of different clients that each offers them a small amount of work, adding up to a steady workload in aggregate.
Freelancers can specialize in one particular area or industry, or they can be generalists.
When you start researching becoming a freelance writer, you find that many people suggest "niching down," where you focus on a few related industries or types of writing rather than being a "jack-of-all-trades."
How Does Freelancing Work?
If you've always wanted to be a writer, becoming a freelance writer can be an amazing opportunity. However, there is more to it than sitting down at your computer and crafting the perfect article, website copy, or other assignment.
Since freelancers are actually self-employed, it means that they need to market themselves and manage their own businesses.
Essentially, in order to be as successful as possible as a freelancer, you need to be both a shrewd businessperson and a talented writer. No matter how creative you are, being successful as a freelance writer will be difficult if you don't learn how to manage your finances and market your services.
What Do You Do as a Freelance Writer?
As you've probably picked up by now, being a freelance writer is more than just being a writer because you are ultimately running your own business, even if it's just a company-of-one.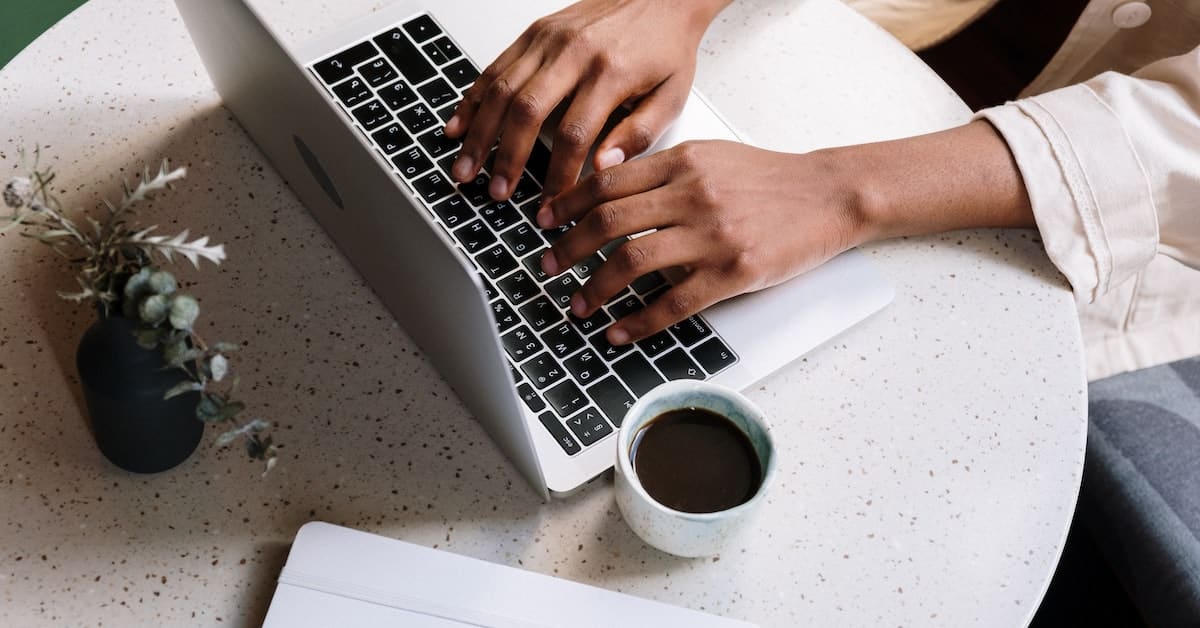 In addition to writing content, articles, books, copy, white papers, and more, freelance writers will likely perform at least some of the following tasks:
Search for new clients
Market their services
Make calls to clients/exchange emails with clients
Participate in networking events
Conduct research
Edit and revise content
Formatting online content
Making invoices and following up on payments
According to a study from Payoneer, 77% of freelancers that offer writing and translation services look for work every week for a period of zero to six hours. The more time you spend looking for work, the more it dilutes your hourly earning rate.
When you're first starting out, the period of time you are spending looking for gigs is going to be a lot higher that down the road when you are more established. The more contacts you are able to make and the more of a name you're able to make for yourself in your niche, the less time you will need to spend explicitly marketing yourself.
How Do You Get Paid as a Freelancer?
There are a number of different common payment structures for freelance writing, and how you get paid as a freelancer will depend on the agreement you strike with your clients.
The most common ways freelance writers get paid for their work are:
By the word
By the hour
By project
In some cases, freelance writers might be put on retainer in order to provide a specific amount of work for a client every month.
Depending on the agreement with the client, freelance writers might be expected to send an invoice every time they complete a project or on set time intervals (such as once a week or once every two weeks).
In other cases, clients might pay for half of an assignment upfront and pay for the rest when the work is complete. Ultimately, there is a lot of leeway in how freelancers get paid because it basically comes down to the agreement between the writer and the client.
Methods of Receiving Money as a Freelancer
PayPal is a popular method of paying freelance writers for many smaller businesses and organizations because it is so convenient. However, larger companies might deposit money directly into bank accounts or send checks rather than use this type of service.
To learn more about how to get paid as a writer, make sure you take a look at our guide to the 8 best payment methods for freelancers.
What Are the Different Types of Freelance Writing Work?
When it comes to defining the different types of freelance writing work, there aren't exactly set, agreed-upon categories. There can be a lot of overlap between different kinds of writers and writing jobs, and you can find lists that outline as many as 25-30 different "types" of freelance writers.
You can learn more about the common freelance writer types in our recent post, but let's just take a quick look at the general categories to help you understand the vast number of possibilities you can choose from if you go down this career path:
Website copywriters: Do you know all the words that fill up the websites you visit? Someone wrote those words and was paid to do so, to boot. Website copywriters aren't writing blog posts, but instead, the copy that shows up on-site home pages, about pages, service pages, and more.
Content writers: Content writers create blogs and articles with the specific intent of helping to drive traffic to the site. This means that content writers typically need to have a good working knowledge of SEO as well as a familiarity with web writing standards. At the same time, content writers focus on offering value to the target audience and avoid writing articles that sound like a giant sales pitch.
Ad/sales copywriters: Ad copy is usually much shorter than blog content and is specifically designed to convert the target audience. These writers are the ones that write copy for social media advertising, PPC ads, print ads, mail flyers, email newsletters, and more.
Technical writers: If you don't love the idea of being a writer that is primarily serving marketing purposes and instead is interested in writing highly accurate, information-dense work, consider technical writing. Technical writers craft everything from support documentation and employee handbooks to product instructional documents and maintenance guides.
Fiction writers: It isn't the easiest thing in the world to make a living as a fiction writer, but there are certainly people who make it work. Some fiction writers produce and publish their own books, while others might work as ghostwriters for fiction book series.
Book writers: If you've ever purchased and read a book by a big-name celebrity, you might have wondered to yourself whether they actually sat down and recorded their own life story. Chances are, the answer is no. Book writers can write everything from ghostwriting autobiographies to writing marketing eBooks.
Academic writers: Academic writers typically are tied into academic institutions or other organizations that perform research and will typically have a specialty they focus on. For this reason, academic writers are less likely to work as freelancers than some of the other types of writers on our list.
White paper/PR writers: This can be a lucrative field of freelance writing that is often lumped in with technical writing. However, both white papers and press releases are much less dry than technical writing, and they utilize sales techniques in order to serve specific purposes for a brand.
Grant writers: Grant writers specialize in crafting proposals that are submitted to organizations that provide grants in order to explain why their client deserves the money being offered via grants. This is a highly specialized form of writing that can be done in a freelance capacity but is more often associated with being an employee or volunteer for a non-profit.
Social media writers: Social media management is often outsourced by all but the smallest companies. This includes writing the content of posts, analyzing data, and managing social media ads. Social media writers specialize in short-form content and are well-versed in the tone, voice, and typical format of each social media platform.
Journalists/news writers: Being a news writer or journalist means being willing to drop everything when a big story hits. The internet has changed the world of journalism a lot, and there's a big difference between being an on-the-ground war correspondent and a tech news writer. At the same time, they both require lots of networking and a willingness to keep your finger on the pulse of your niche or industry.
Video script writers: Have you ever wondered whether some of your favorite big-name YouTube stars are writing their own scripts? What about videos produced by brands-- where do those scripts come from? Not everyone producing videos is writing their own scripts or talking off the top of their head, and some freelancers focus specifically on the art of video script writing.
For more information about how to become a freelance writer, check out our posts on finding entry-level writing jobs, the difference between articles and blogs, and more than twenty websites that pay great rates for blog content.
 How Much Do You Get Paid as a Freelance Writer?
There is a huge range when it comes to how much you can make as a freelance writer. There are lots of jobs out there (particularly on lowest-hanging fruit sites like Upwork or Fiverr) that will not make you feel like you've made a great decision taking up freelance writing.
On the other hand, when you take the time to climb your way up the pay-rate ladder, freelance writing can actually be pretty lucrative. As a reference, there are some writers who make less than one penny per word and others that make a dollar or more per word. That essentially means that one writer might make $5 for a 1000-word piece, while another writer might make $1000 for a 1000-word piece.
According to a Payscale study, the median hourly wage for freelance writers in 2022 was $25.64 an hour. However, annual salaries for freelancers cover a huge range-- from $25k a year to $115k a year.
How much you make as a freelancer ultimately has to do with a number of different factors, including how much time you're willing to put into improving your craft and finding clients, what niches you specialize in and their going rates, and much more.
The reality is freelance writing is a career where you theoretically have unlimited earning potential. But high-paying clients aren't going to come knocking on your door. How well you do with it ultimately has to do with how much you're willing to put into it.
How to Find Work as a Freelancer
There are ultimately lots of different ways to find work as a freelancer, and you by no means have to choose only one method. In fact, you'll likely find that you utilize a number of these strategies as a part of a holistic marketing effort that helps you land the gigs and ongoing relationships you're looking for as a freelancer.
Freelance Writing Jobs Board
If you're looking to break into freelance writing, one of the best places to look online is our Freelance Writing Jobs Board. I started this job board in order to try and help bridge the gap between writers and clients-- it seemed that both parties were consistently struggling to find one another despite a healthy balance of supply and demand.
Having worked as both a writer and a business owner managing writers, I have the unique experience of knowing the ins and outs of both sides of the writer-client relationship.
When you are searching for well-paying jobs offered by clients that are actively searching for freelancers, make sure our job board is your first stop.
Other Online Job Boards
Though Freelance Writing Jobs is the best place online to find freelance jobs, there are certainly many other places to look.
Here are some options you'll want to check out:
Create Your Own Website and Portfolio
As a freelancer, you're running your own business. What do you normally do when you're researching a new business that you're thinking of hiring or patronizing? Well, you go to their website, don't you?
You certainly can spend an entire career as a freelancer without a website, but having your own site is a way to market your business and a central hub for all of your online marketing activity. Beyond that, you can use it as a place to host your portfolio, which can showcase your past work to potential clients.
Social media can be a powerful networking and marketing tool, so you won't want to overlook this option when you're breaking into freelancing. You can use various social media networks to connect with other industry professionals, freelancers, and potential clients, as well as promote your services.
Network With Other Professionals and Freelancers
You certainly can get away without networking as a freelancer, but you'll find that you're able to climb your way up the pay-rate ladder much faster and find work that you feel genuinely excited about more quickly when you connect with others.
This means connecting with other freelance writers and with other professionals in your chosen niche or industry.
The larger your network and the more energy you put into maintaining it, the more often you'll realize that work is simply coming to your doorstep without you even needing to go out and look for it.
Attend Industry Conferences and Meetings
One of the ways that you can network with other industry professionals and freelance writers is to attend conferences, conventions, and meetings. This can be a particularly great tactic because so much freelance writing happens remotely these days, meaning that you might even have clients you've never even spoken to on the phone. Meeting people in person can give you a powerful opportunity to create a positive and lasting first impression.
Pitch Your Ideas to Publications
Another way that you can start getting gigs as a freelance writer is to submit pitches to magazines, newspapers, online sites, or other publications.
The pitching process can be time-consuming, but depending on the type of writing you want to focus on, this might be the venue that makes the most sense for you. You'll want to make sure you tailor your pitches to each individual publication and read all of the guidelines thoroughly so your pitch isn't thrown in the garbage over a technicality.
Offer Your Services to Local Businesses and Organizations
Just because you can get freelance writing clients from all over the world doesn't mean you have to. If you feel like you make a great first impression in person and want to use these skills to market yourself, consider offering your services to local businesses. It can be a real treat to actually get to know your clients a little bit IRL, and your clients will likely highly value actually knowing who their writer is rather than it being a faceless, practically anonymous writer in some distant land.
Cold Pitch Your Services to Businesses, Blogs, and Websites
Another option is to send out emails to different sites, blogs, and businesses offering your services. Doing so is going to be a numbers game-- if you send out one email, you're likely not going to hear anything back. But what if you send out 100? The chances that you'll get some positive responses go up dramatically the more messages you send, particularly if you are well-versed in the art of cold emails.
Cold pitching is something that people tend to have strong opinions on-- some people swear by it, and others think it's a waste of time.
I personally have found some jobs by calling companies that don't have blogs or whose blogs have been abandoned and getting someone on the phone. While this can be time-consuming and is always a bit of a gamble, I've found that some people actually find it kind of nostalgic to chat on the phone versus communicating via email and gave me a shot just because I took the initiative to call. If nothing else, it's a great exercise in selling yourself and becoming more comfortable talking to clients about the services you offer.
Reach Out to Digital Marketing Agencies and Content Marketing Agencies
Finally, suppose you aren't particularly interested in spending a bunch of time trying to find your own client. In that case, you can also try and work as a freelancer for a digital marketing agency or a content marketing agency.
When you do this, you are essentially introducing a middleman that will be taking a cut of what the client is paying. However, it can be a useful way to get some practice writing when you're first starting out. Depending on the agency and the agreement you have with them, it can also mean that you receive fairly steady work without having to be marketing yourself constantly.
Working for a content marketing agency can also mean that you don't have to deal with communicating with clients (other than your contacts at the content marketing agency) and that you don't have to deal with images, formatting, and other additional services that can get tacked onto writing. However, the specifics are going to vary depending on who you work for.
One particular type of content marketing agency is known as a content mill, which is a company that produces a high volume of content and charges very low prices. This means that writers aren't paid very much compared to other opportunities. You'll want to check out our complete guide to content mills before applying to one of these companies.
Ready to Find Your First Freelance Writing Job?
Freelance writing is any type of writing assignment that you do in exchange for payment outside of being a full- or part-time employee for a company or organization. This means that the spectrum of what freelance writing can consist of is truly enormous-- it can encompass everything from writing marketing copy and white papers to crafting poems for greeting cards and producing blog posts.
When you work as a freelancer, it means that you don't get some of the perks of being a full-time employee, such as health insurance, paid sick leave, vacation pay, etc. At the same time, it also means that you have complete freedom when it comes to how often you work, when you work, where you work, and what type of jobs you take.
Becoming a freelance writer isn't for everyone. Still, for people that are willing to take on more responsibility in order to gain more freedom and control, it can be an incredible opportunity. Beyond that, one of the major benefits of freelancing is that your earning potential is directly related to how hard you are willing to work, meaning that there is no ceiling for how much money you can earn.
If you're ready to take control of your own career and start making money as a writer, one of the first places you'll want to look for clients is our Freelance Writing Jobs board. Every day you'll find fresh posts from clients that are willing to pay great rates for both one-off gigs and ongoing work. At Freelance Writing Jobs, it's our mission to connect great writers with the right clients so that freelancers and businesses alike can thrive and grow.