Have you ever been reading a book only to find that you can't make it through a page without a glaring typo or the same word used over and over? If you're planning on self-publishing a book, the last thing you want is for your audience to be turned off by a clear lack of editing.
When you self-publish a book, you want to make sure that the message of your text isn't lost in silly errors or grammatical mistakes. Even if you've gone over the book again and again, it can be difficult to get a clear sense of what changes need to be made because you are so familiar with it.

Hiring an editor can be a worthwhile investment, but it's important to understand the different types of editing services and how to find a book editor that will provide you with the results you're looking for.
In this article, we'll take a look at eight essential steps you'll want to take to find the best editor for your book.
Find Editors on the Freelance Writing Jobs Board
Before we hop into the steps you'll want to take to find the best editor for your book, I wanted to tell you a little bit about our jobs board.
If you're not interested in hiring an agency or digging through the internet for an editor that fits your needs and budget, consider making a job post on our Freelance Writing Jobs site. I created this site as a place where clients and freelancers can easily find one another and even create mutually beneficial ongoing relationships.
Making a post is easy and fast, and it will put your post in front of tons of qualified eyes. If you're hoping that experienced editors will find you rather than the other way around, take a minute to get the word out that you're hiring an editor for your next book on our jobs board.
How to Find a Book Editor in 8 Steps
Writing your first book is an amazing accomplishment, but finding an editor to work with can feel like a whole other mountain to climb. Let's break down the process into eight simple steps to make sure you find an editor you love working with for a price that works for your budget.
1. Learn About the Editing Process
Before you sign a contract with an editor for your new book, you'll want to take some time to gain a greater understanding of what the editing world entails.
You might think that editing a book is pretty straightforward and that all editors will pretty much do the same type of work, but this actually isn't the case.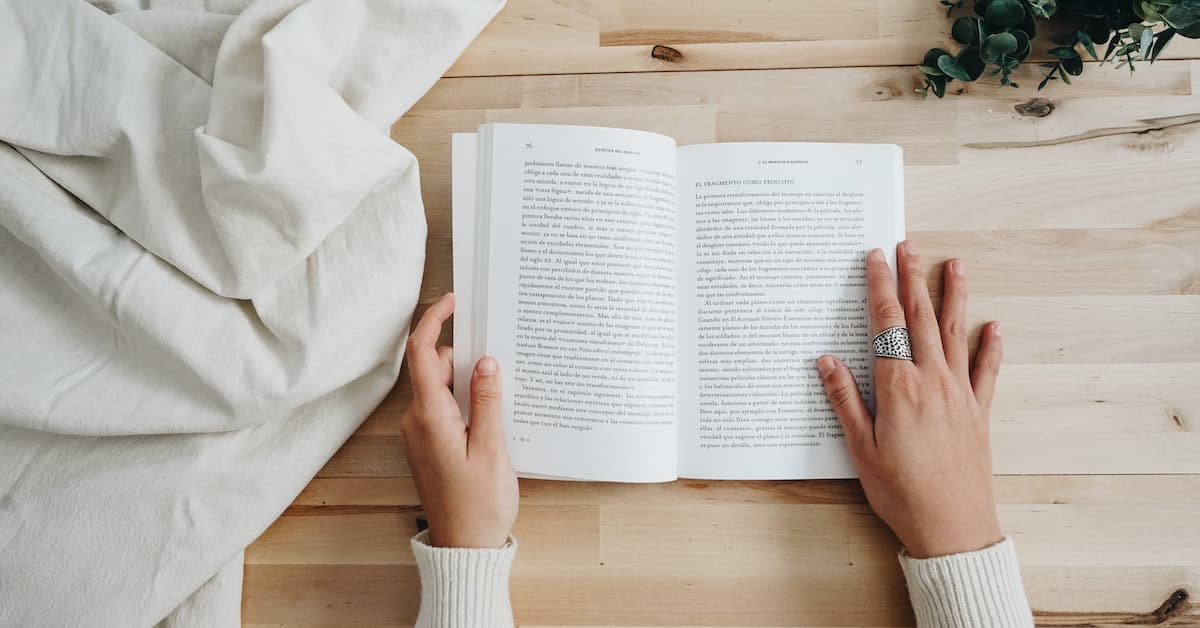 Before you start searching for editors, you'll want to consider what services you're actually looking for. Maybe you want someone that will go through your book with a fine-tooth comb with an eye for voice, tone, and narrative, or maybe you simply need an editor to give it a once-over for typos.
There are several types of common book editing services:
Line editing: Editing for style, ensuring that each line consists only of clear texts that flows smoothly
Copy editing: Editing for word usage, grammar, and punctuation while also ensuring that the facts in the text are internally consistent
Developmental editing: Taking a look at the overall structure of the book-- this type of editing should occur first if it is necessary at all
Proofreading: This is the final stage of editing that ensures that the formatting is consistent, the spacing is correct, there are no typos, and searching for repeated words
2. Research Editors With Relevant Experience in Your Genre
Once you have a clear sense of the type of editing services you're looking for, you can begin shopping around for an editor. You can search for freelancers on one of the many popular freelancing sites, or you might consider hiring an editing agency.
Editing agencies are firms that are made up of professional editors that will take your text through a rigorous editorial process, typically involving developmental editing, copy editing, and proofreading. Of course, you can usually decide which of these methods you want your book to go through depending on your needs.
Even if you don't decide to hire an agency, it can be useful to peruse some of their sites and even communicate with them to learn more about the standard editing process.
Do you love reading almost as much as you love writing? If so, make sure you check out our list of more than ten ways to get paid to read books.
3. Create a Job Post For Your Project Online
If you aren't psyched about the idea of tracking down the right editor on your own, the other option is to have editors come to you! By creating a job posting online, you can have editors apply for the gig and choose the right person for the job.
Are you ready to make a job post online to have editors apply to edit your book? If so, you'll want to head over to our jobs board where the process of posting a job is quick and easy.
Of course, you'll find that the most experienced and qualified editors will also charge the highest rates, while newer and potentially less knowledgeable editors will be the cheapest options.
It isn't necessarily a bad idea to hire a new editor-- after all, this is going to be the most affordable route. If you do choose to go this way, though, you'll want to be very thorough in your vetting process to make sure that you are going to get the editing quality you are looking for. It's always great to save money when you're self-publishing a book, but it's only going to lead to wasted resources, time, and frustration if you hire an individual that is obviously not cut out for the job.
4. Look For Red Flags
When searching for an editor, you will undoubtedly run into people that offer cheap services and promise results that sound way too good to be true.
Even from the very beginning of your editor search, you'll want to keep your eye out for red flags. Some claims that you should be watching for include:
Promising to make your book a best-seller: Of course, all writers want their book to get in front of as many eyes as possible and generate income. However, an editor that claims to be able to make your book #1 on the NY Times Best Seller's list is yanking your chain and making promises they can't keep.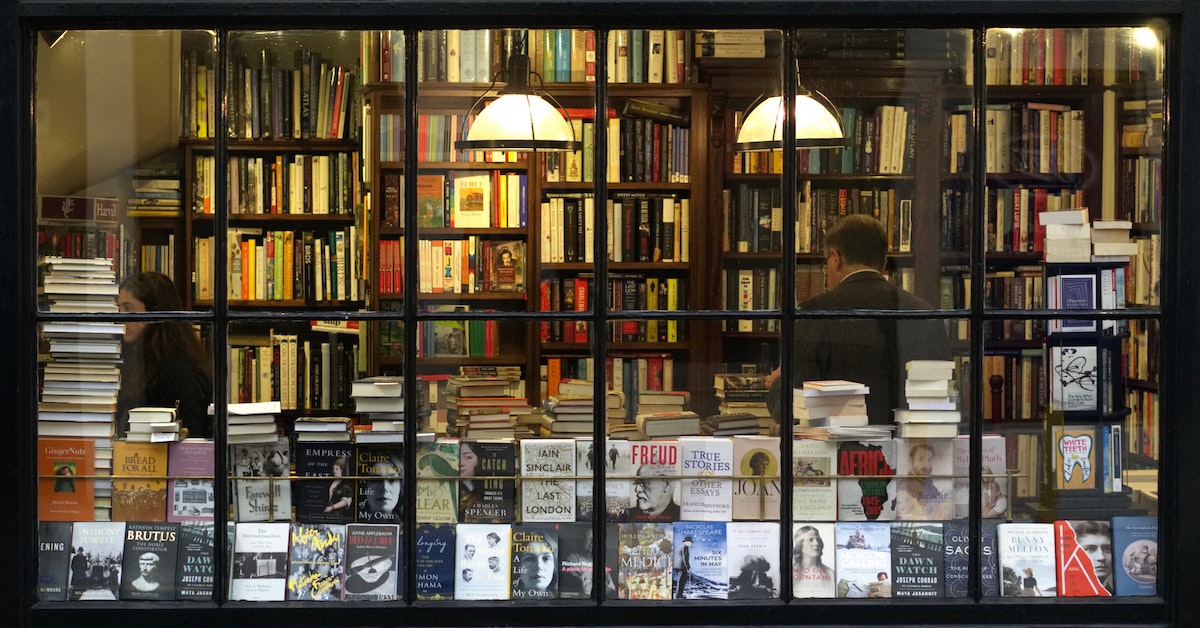 Trying to change crucial aspects of your book: A good editor works to help ensure that your voice and your story is conveyed in the best possible way, but they shouldn't try to fundamentally change the nature of your book. When editors are doing their job right, they only suggest changes that are actually in line with your stated vision for the text.
Claiming they can edit dozens of pages per hour: If you're hiring an editor on an hourly basis and they claim they can edit 30 or more pages per hour, something is off. Depending on the type of editing a reasonable rate will vary, but 5-15 pages per hour is much
Are you building a career as a freelance writer? Make sure you check out our guides to finding entry-level writing jobs, magazines that pay writers well, and how to build and review a portfolio.
5. Create a Shortlist of Editors
Whether you've been hunting around online for editors or you've had dozens of editors respond to your job post online, it's time to start widdling down your list of options.
There are a lot of things to consider when choosing an editor, including:
Do they have experience in your niche?
What is their feedback style?
How experienced are they as an editor in general?
What's their editing specialty?
What's their rate?
What type of payment structure do they use?
Would they consider a sample edit of 5-10 pages?
What software do they use?
How has your experience been communicating with them thus far?
When considering the payment structure used by different editors, it's worth understanding that common structures include:
Charging by the word: Some freelance book editors will charge a set fee for books that are under a certain number of words, such as 80,000 or 100,000. The cost of editing services by word can range roughly from 1.5 cents per word to 4 cents per word.
Charging by the hour: $50 an hour is pretty standard for a freelancer, but hourly rates can vary depending on their location. Rates for very good editors can get as high as $60 or $75 per hour. Being charged per hour can be difficult because it's unclear how much your total bill will be since you don't know how long it will take them to complete their end of the deal.
Charging by the page: If charging by the page, editors will sometimes give a maximum limit for words per page (usually 250 per page) to avoid clients that reduce the font size or enlarge the margins.
Charging a percentage of future sales: This is the least common payment structure for editors because there is little promise that they will actually be paid for their work.
While it's good to save money wherever you can, it's typically advised that one should be wary of editors that charge exceptionally low rates compared to the industry standard. If something sounds too good to be true, it probably is.
6. Reach Out and Hold Interviews
Once you have a shortlist of editors, it's time to start making moves. Send them an email asking them to set up a phone call or video meeting.
Though it can sound like a big time commitment to interview a number of editors, it's worth all of the upfront work. It can be a lengthy process to work with an editor, particularly if you're working with a content or developmental editor. You'll want to make sure that they are a good fit both for your book and as a partner for you to work with, so you don't want to skimp on the interview.
Here are some of the things you'll want to look out for during your interview:
Did they show up on time for the appointment or have to reschedule several times?
Do you feel like you get along with them and would enjoy working with them?
Do they seem legitimately interested in the text? Do they ask questions about the book or do they seem more interested in getting any gig they can?
In terms of questions to ask, here are some that will help you learn more about them and their editing experience:
How long have you been working as an editor?
Could you tell me about your experience as an editor?
What's your favorite thing about being an editor?
Do you focus on editing fiction or non-fiction?
What type of editing do you have the greatest amount of experience in?
Do you actually do the editing yourself or do you subcontract out the work?
How many books have you edited this year?
Do you have testimonials from clients you've worked with in the past?
What are your favorite genres to work with?
What style guide do you use?
How quickly could you turn around a manuscript of X length?
For a book like mine, what does the editing process typically look like?
Do you have a standard contract you use?
What mistakes do you most often see writers making for books similar to mine?
How much would you typically charge for this type of work?
You'll want to make sure you also give them time in the end to ask any questions they might have about you or your book.
You should interview at least three to five editors before you make your choice.
The more editors you talk to, the more information you'll have and the better you'll be able to make the decision.
7. Ask For References and a Sample Edit
Even if you're pretty sure you know which editor you're going to go with, go the extra mile and ask them for references and a sample edit.
One of the best ways to get a sense of what it will really be like to work with an editor is to talk to some of their past clients. You can ask these questions over email rather than a call:
Were you pleased with their editing work?
Did you feel like they charged a fair price for the work they completed?
Did they promptly reply to emails during the editing process?
Were they willing to discuss and explain specific edits they made?
If you were writing another book, would you choose to work with this editor again?
Sample edits are free edits for roughly 1,500 to 2,000 words of your manuscript.
Sending a sample edit is an opportunity for editors to showcase their skills and give you a sense of the types of suggestions and feedback they'll be giving if you hire them.
Getting a sample edit is important even if you feel like the editor was well-spoken and impressive in their interview or if they seem to have the perfect work history for your project. Unless a freelance editor is incredibly well-known in the industry, it is very standard for editors to offer free sample edits.
8. Finalize the Details With a Strong Contract
When hiring an editor, you definitely don't want to skimp on the contract. You want to create a document that clearly states the cost of the services, what the services entail, a deadline for the editing work, and other essential information.
Contracts are key for ensuring that you and the editor are on the same page. It also provides important safeguards for both of you in the case of something going wrong.
Here are some of the things you'll want to include in your contract:
A firm deadline: You want to have a clear date that the editor is expected to finish their work. You can even include a consequence of some kind if they miss the deadline.
The payment timeline: It isn't uncommon for editors to ask for half of the pay upfront and the other half once they are halfway done with the work. Some will even ask for 100% upfront. Since this is standard for the industry, you'll want to make sure you vet them thoroughly first.
A clear description of the work to be performed: What type of editing will they be doing? Be as specific as possible here to help reduce miscommunication or misunderstandings.
A confidentiality clause: A well-written confidentiality clause can make sure that the editor won't distribute your manuscript as well as disparage or discuss your manuscript in public.
If the editor provides the contract, read it thoroughly and keep an eye out for clauses that don't serve your needs. For example, make sure there isn't a royalty clause hidden amongst all of the text or a clause that requires you to use the same editor for future books.
Are you starting a website to help promote your freelance writing services and your new book? Make sure you check out these writer websites for inspiration and our guide to writing a short bio for your blog.
FAQ: Finding the Best Editor For Your Book
Hiring an editor for your book is a big investment, so it makes sense that you would have a lot of questions to answer about the process. Let's look at some of the most frequently asked questions about finding the best editor for your purposes.
How Much Does It Cost to Hire an Editor?
There are a lot of factors that can influence how much it costs to hire an editor, including the type of editing, the editor's level of experience, the length of the manuscript, the type of manuscript, and more.
The average estimate for the cost of copy editing and proofreading is roughly $1,000 to $3,000 per book. Developmental editing is a more extensive and expensive process, typically ranging from $5,000 to $10,000 per book.
You'll want to think about which payment structure will work best for you, as some editors work on a per-word or per-page basis while others charge an hourly rate.
What Credentials Should a Book Editor Have?
Book editors don't necessarily need to have any specific degrees or credentials. Some editors will have a degree in journalism or English, or they might have degrees in their area of editing expertise such as history, mathematics, psychology, or science. However, having a degree is not a requirement for getting into the field.
Though many editors have degrees in related fields like journalism or English, there aren't any specific credentials that are required in order for an individual to break into the world of editing.
When hiring an editor, any credentials or certificates they have can help you understand their level of experience and knowledge in the industry. That being said, the most important thing you should be looking at is whether their experience is well-suited for your book, whether you feel comfortable working with them, and whether their sample edit appears to make them a strong candidate.
How Long Does It Typically Take for a Book Editor to Complete Their Work?
How long it takes to edit a book is going to depend on a number of factors, and there is no simple answer to this question. The turnaround time will depend on the type of editing, the type of book, and the specific editor you hire.
Some estimates state that a novel of 60,000 words will take somewhere between one to two weeks to complete, while others place the time frame for a novel of 90,000 words at four to seven weeks.
Ultimately, you will want to discuss the turnaround time with any editors you are considering hiring before signing a contract. If you have a strict deadline you want to meet, you'll want to make sure this is clearly communicated and written into your agreement.
Are You Ready to Find the Right Editor For Your Next Book?
Writing a book is an amazing accomplishment, but there's a lot more that goes into publishing a book than just writing the words on the page. It's worth putting in the work to find an editor that you are comfortable working with and that has experience in the subject and format of your book. If you have a tight budget, there's nothing wrong with hiring a newer, less experienced and more affordable editor, but you'll want to make sure you thoroughly vet them before signing a contract.
You can find an editor by making a job posting online, hiring an editing agency, or searching through freelancer profiles and reaching out to potential editors for interviews.
If you're trying to find the best editor without putting in countless hours of research and work, your best bet is going to be making a job posting online. Head over to our Freelance Writer Jobs board to make a post and start receiving messages from potential editors! Posting a job that will be visible for 30 days is free and easy, and you can input all of the most important information to help you quickly and easily vet the best editor for the job.