When you first start out as a writer, you might be tempted to accept very little payment for your work through content mills or other low-paying venues. Though writing for pennies per word can be reasonable when you're building your portfolio, it certainly isn't the best long-term strategy as a freelance writer if you want to earn a reasonable income.
What if we told you that there are magazines out there that will pay $500 or more per article? Sounds a lot better than that $20 per 1000-word gig you've been thinking about, doesn't it?

Though pitching magazines and having your work accepted can be time-consuming, it can be well worth the trouble when they pay $500 or more per assignment. Though small-circulation magazines might only pay $50 to $150 per assignment, the rates get much higher for large-circulation consumer and trade magazines.
Are you curious to see if there are any high-paying magazines that you feel you could work with to write great stories and articles? Let's take a look at more than twenty-one publications that pay great rates.
Publications That Pay $500+ Per Article
Earning more than $500 per assignment can sound too good to be true if you're used to earning a penny or two per word. Of course, this higher pay comes with a catch-- these major publications are often looking for truly unique and creative articles that incorporate research, interviews, and more.
That being said, if you're an expert in certain topics, you might find that your knowledge and expertise allow you to land high-paying magazine assignments that pay you well when you factor in how much time you put into them. Beyond that, you also might be able to build ongoing relationships with some of these major publications, allowing the potential for more work in the future or even a role as a regular contributor.
1. Freelance Writing Jobs
While the Freelance Writing Jobs board isn't a magazine, it is one of the best ways to find high-paying writing jobs. You can find magazine gigs, blog writing work, white-paper assignments, and much more through our jobs board.
It can be disheartening when you first start looking for writing work to come across jobs that are only paying a penny or two per word. Using our jobs board, you'll find that there are new jobs posted every day, many of which offer great rates and are available to new writers.
2. National Geographic Traveler
National Geographic Traveler is published by the National Geographic Society eight times a year. Each issue they have five or more features that tend to both high subjects in the U.S. and abroad. They like to focus on topics that are accessible to most travelers rather than just the uber-wealthy or extremely adventurous.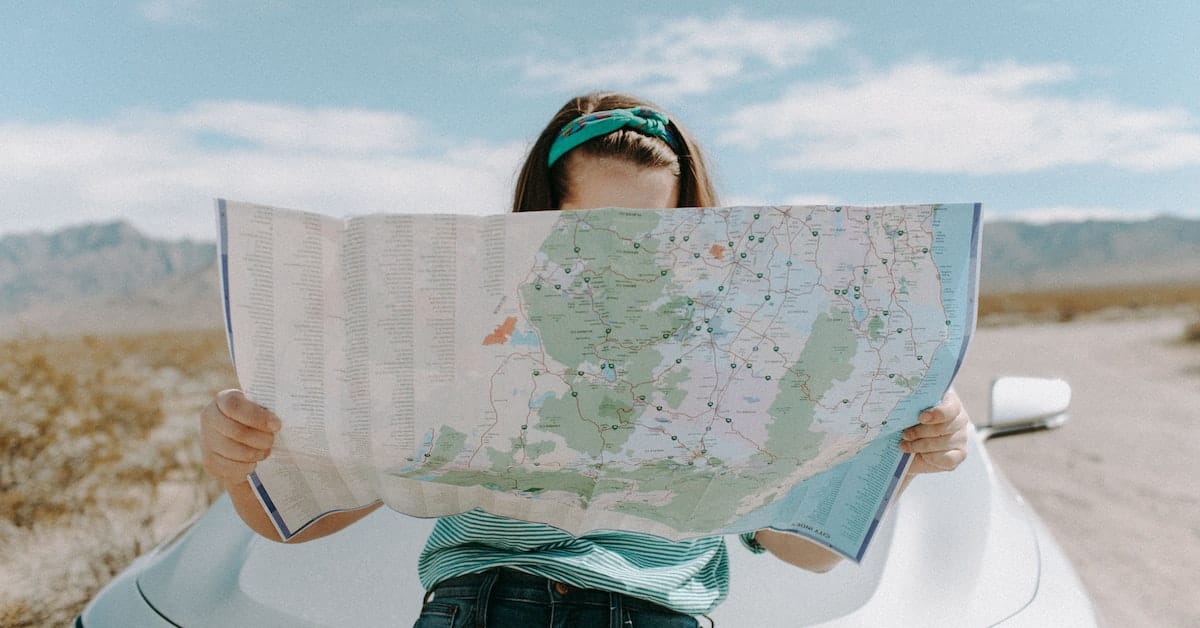 They are particularly interested in the following subjects:
Historic places
National and state parks
Little-known or undiscovered places
Cities
Cruises
Train trips
Driving trips
Most of their departments accept freelance queries, and they look for engaging, original, and authentic pieces about the best destinations around the world.
Pay: Reported to pay roughly $0.50 per word for feature articles that are usually 1,000 or more words

3. Eating Well
Eating Well has been writing about food, nutrition, and sustainability for more than three decades. If you have a deep passion for and knowledge about food origins, nutrition, and social food-related issues, you might be excited to learn about this high-paying writing opportunity.
You'll definitely want to become very familiar with their writing guidelines before submitting, as they are quite specific. That being said, they are always looking for creative, original ideas, so you shouldn't be dissuaded from pitching your concept just because you don't have a ton of experience.
Pay: Up to $1 per word for articles of up to 500 words
4. enRoute
enRoute is the official in-flight magazine of Air Canada. If you'd love to write about conservation efforts, glamping, wine, pop music, or just about anything else, you might consider pitching this widely-read publication.
Pay: Unspecified but reported as CAN $1.00 per word
5. Esquire Magazine
Esquire Magazine was first published nearly ninety years ago, in October of 1933. It is one of the best-known magazines out there and is famed for having pioneered the New Journalism movement.
A men's magazine that focuses on news, celebrity, fashion, politics, food, and more, this is a great place to pitch if you're interested in publishing work in a publication that has had an enormous and lasting influence on the culture for nearly a century.
Pay: $500 per article on average for 500 to 750-word articles
6. Wired
Wired usually assigns stories to contributors from outside their staff (aka freelancers) in two primary areas-- their Ideas section and long-form features. Additionally, the sections science, service, gear, and business also sometimes have some assignments given to freelancers.
Their long-form features are almost always narratives, so you'll want to focus on the story you plan to tell when you are pitching the idea rather than discussing a topic you're interested in.
The ideas section, on the other hand, is a place where subject-matter experts (like academics and journalists) can offer argument-driven essays.
Is reading one of your favorite pastimes? Take a look at our recent post about more than ten ways that you can get paid to read!
7. Early American Life
Are you an American history buff? If so, you'll want to learn about the publication Early American Life, which focuses on the culture, traditions, and style of America's earliest days.
Even though the topics covered in this magazine seem academic in nature, the writing isn't academic. They want to entertain the audience and present information in a readable way. The time period the magazine focuses on is from the founding of America to the mid-1800s, and they cover the following topics:
History
Architecture and Decorating
Antiques
Studio crafts
Travel
Pay: Roughly $500 per piece for new writers and more for experienced and seasoned freelancers
Are you ready to start marketing yourself as a freelance writer? Check out these writer websites for inspiration.
8. Earth Island Journal
Earth Island Journalcovers "the entire spectrum of environmental issues," including:
Innovations in science and technology
Wildlife and land conservation
Climate and energy
Public policy
The politics of environmental protection
Animal rights
Environmental justice
Public health
Cultural survival
Environmentally related media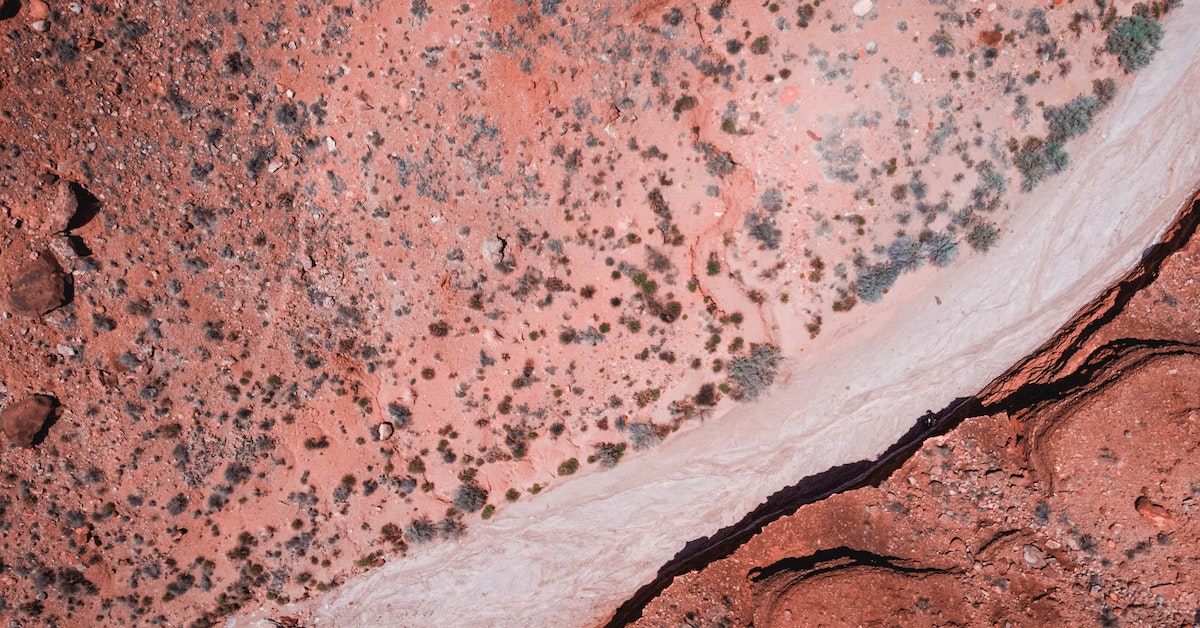 Earth Island Journal has an international readership, so they ask that you pitch stories that have broader interests or implications. They also ask that you read the current and previous issues of their magazine before pitching so that you have a clear sense of the types of stories they publish.
Pay: $0.25 per word for print stories, with in-depth features of about 4,000 words earning $750 to $1,000
Where can you make real money writing online? These twenty websites are known for having awesome rates.
9. AARP The Magazine
Did you know that the magazine put out by AARP has more than 35 million subscribers and is the highest-circulating magazine in the U.S.?
Given this, it should come as no surprise that this is one of the highest-paying magazines out there. On average, you can fetch $1 per word or $1,500 per assignment.
The target audience of this publication is individuals over 50, and they put out articles on all kinds of topics, including:
Health and Fitness
Relationships
Travel
Food
Finances
How-tos
Features
News
Pay: Average pay of $1 per word or $1,500 per assignment
Are you more interested in writing blogs for websites than articles for magazines? Take a look at our list of more than twenty websites where you can get paid to write blogs.
10. Discover Magazine
Discover is a print magazine that puts out six issues per year and focuses on developments in science, technology, medicine, and "the world around us." If you've ever paged through Discover, you know that they specialize in compelling and spectacular photography as well as spreading interesting ideas and concepts about complex subjects.
Even though the main focus of this magazine is scientific topics, this isn't an academic magazine. Instead, it's designed to convey fascinating concepts and ideas to lay people.
If you thought $1 a word sounded good from AARP, wait until you hear what Discover pays-- $3,000 for a 1,500-word feature story! If math wasn't you're favorite subject, I will save you the calculation-- that's a whopping $2 per word.
Of course, getting a story in Discover is going to be highly competitive, and a feature is going to require lots of research and hard work.
Pay: $3,000 for a $1,500 feature ($2 per word)
11. Smithsonian
The Smithsonian Institute is the largest education, research, and museum complex in the world, and the Smithsonian Magazine is the official journal of the institution. The first issue was released 53 years ago, in 1970, and the publication is still going strong half a century later.
Established freelance writers can submit unsolicited proposals for features and some other categories of the magazine. As you might imagine, this is another highly competitive gig, and it probably shouldn't be the fit submission you make when you're starting out as a freelancer.
According to the Senior Editor over at Smithsonian Magazine, pieces must have something narratively interesting or surprising even to be considered for publication.
Many writers are trying to determine how AI is going to change the industry and whether or not they should use it as a part of their process. Take a look at our post about using AI to fact check content and whether or not its a good idea.
12. Sierra
Sierra is the official magazine of the Sierra Club, which is an American environmental organization that was founded all the way back in 1892 by John Muir.
A quarterly national print and digital magazine, Sierra is always looking for reported stories on environmental and social justice issues.
What's the difference between blogs and articles, anyway? Take a look at this post to learn the difference between these two terms that are increasingly used interchangably.
13. Kitplanes
Kitplanes is a pretty niche publication that focuses on kit and amateur-built aircraft construction. This is a great example of how having a highly specific niche can actually pay pretty well-- even though there are only about 72,000 readers of this publication, the pay for articles can be up to $1000 per assignment.
If you have experience as a kit builder, you might consider pitching a story to this publication. They ask that your topics aren't overly broad and mention that they don't accept AI-generated stories.
Pay: Up to $1,000 per assignment
14. Hemispheres
Hemispheres is the in-flight magazine of United Airlines. If you've ever paged through one of the magazines you find in the back of the seat in front of you on the plane, you might be familiar with this one.
Stories in this publication focus on adventure, entertainment, global culture, sports, and business.
Pay: $750 to $1,500 on average per assignment
If you're just starting out as a writer, it can be overwhelming trying to figure out where to find your first gig. Take a look at our article about finding entry-level writing jobs for beginners to help you land your first paid writing job.
15. Hakai Magazine
Hakai Magazine is a publication that explores coastal ecosystems from a societal and scientific perspective. They look at the ties and overlapping places between the land, ocean, and human societies through video, photography, illustration, and long- and short-form journalism.
They ask that you thoroughly review their guidelines and their publication before submitting a pitch (are you noticing a theme here?) to increase the chances of your pitch being considered.
Pay: Varies depending on the type of story and research, but the pay is reported as between CAN $1.00 and CAN $1.55 per word and up.
16. Popular Science
Popular Science is a magazine that was first published a whopping 150 years ago-- all the way back in 1872. These days, it is a digital magazine that focuses on popular science content that is geared toward an educated lay audience.
This is an awesome opportunity for writers that specialize in the fields of science and technology, as the pay rate is outstanding.
Beyond paying about $2 per word, this is also a publication that is seen by roughly 1.5 million readers. If you're really interested in growing your business as a freelancer, there's hardly a better place to be published in the science and technology niche.
Pay: About $2 per word or $1,000+ per assignment
17. The Sun
The Sun is an aesthetically beautiful print and online magazine that publishes short stories, personal essays, poems, and black-and-white photos. They are always looking for narrative writing from across the globe.
You can get a sense of the tone of this magazine from their writer submission guidelines, which asks:
Send us work that maps the human landscape, where the light catches on the faintest joy, where darkness sometimes threatens to overwhelm, and where ✗ never marks the spot because the truth is never so simple.
You don't have to be an award-winning author to pitch this magazine-- they accept submissions from established and new writers alike.
Pay: Up to $2,000 per assignment
18. LiisBeth
LiisBeth publishes articles about entrepreneurs, creatives, gender issues, and feminist success stories. They do say that they fill their spots roughly three months in advance, and they receive a lot of queries, so they ask that you be patient after submission.
The audience of this magazine is largely women between the ages of 25 and 55 that self-identify as feminists.
Pay: $800+ for articles that analyze policies and issues, $250 for personal posts
Have you always fancied yourself more of a poet than an article writer? If so, check out our list of ways you can make money writing poems.
19. Chatelaine Magazine
Chatelaine is a women's magazine coming out of Canada that has been published for more than eighty years.
They ask that you become very familiar with their publication before pitching, which focuses on current events, social issues, health, food, beauty, fashion, and everything else that Canadian women want to read about.
20. The Open Notebook
The Open Notebook is a non-profit organization that exists with the stated goal of providing tools and resources to help "science, environmental, and health journalists at all experience levels sharpen their skills."
They welcome pitches for reported features and "story-behind-the-story interviews." They don't publish stories about specific areas of scientific research or interviews with experts about their particular field of science. Instead, they "publish stories about the craft of science journalism."
Pay: $1,000 for 1,500-word interviews, $1,350 for 1,500-word reported features
21. LA Times Travel
LA Times Travel is a section of the Los Angeles Times where they publish destination articles that are original, compelling, and sophisticated. They describe the pieces they publish as evoking "a strong sense of place (sounds, colors, smells, tastes,) time (when did you go?), expertise and personal perspective."
They ask that the trip you've taken occurred during the last two years. They look for both Guidebooks (about 500 to 700 words) and first-person experiential pieces (roughly 2,000 words).
Pay: $500 for online-only stories and $200 to $750 for print stories
22. Southerly
Southerly is a publication that focuses on the U.S. South-- specifically, the "relationship between places and ecosystems" in the region.
The U.S. South encompasses:
West Virginia
Virginia
Kentucky
North Carolina
South Carolina
Tennessee
Georgia
Alabama
Florida
Louisiana
Mississippi
East Texas
Arkansas
Pay: $500 for up to 1,000 words, $750 for up to 1,500 words
Finding High Paying Writing Jobs as Freelancer
The ability to earn money by doing something you love can sound too good to be true, but there are tons of opportunities out there to earn a great income writing as a freelancer.
One of the things that can be most difficult when you're starting out is figuring out where to find work. In my experience-- having worked both as a writer and as a site owner managing writers-- there is a funny thing that happens where writers and clients can have a hard time finding each other.
Writers won't be sure how to track down people that are willing to pay good money for their work. At the same time, site owners will feel like they're scrambling trying to find a writer that offers high-quality content and copy for their site.
Our mission at Freelance Writing Jobs is to help connect writers and clients with one another. Using our jobs boards, writers can find writing job posts for all manner of work-- everything from blog writing and article writing to guest post writers and reader reviewers. If you're ready to take the plunge and start earning good money for your writing, the Freelance Writing Jobs board is the first place you'll want to look.