One of the great things about being a freelance writer is that there is so much flexibility-- you can choose to take on a few gigs here and there to make some extra cash on the side, or you can quit your day job and earn a healthy full-time income.
Not all freelance writing jobs are created equal, though. There are a lot of factors that influence how much money you can make writing, including your experience, skills, knowledge, and speed. If you're looking to increase your rate quickly, one of the most effective things you can do is target one of the highest-paying freelance writing niches.

In this article, we're going to look at some of the freelance writing niches that earn writers the highest price per word or project. Additionally, we'll explore some of the assignment types that can help you move beyond entry-level blogging and other low-paying gigs.
When you first start out as a freelance writer, it can be tempting to market yourself as a Jack-or-Jill-of-all-trades. The truth is, though, that choosing a niche and specializing is one of the best ways to boost your price per word or project.
High-Paying Freelance Writing Niches
There's nothing wrong with taking on some low-paying writing jobs as you build your portfolio and learn the ropes, but soon enough, you'll want to start climbing up the ladder.
Though there are many things, you can do to increase the amount you're earning per hour, targeting a high-paying niche is an essential component of making more money as a freelance writer.
Choosing a freelance writing niche is one thing, but finding gigs is another. This can be particularly challenging when you're first starting out, as you haven't built your network yet or built your system for finding and taking on new clients.
If you're looking for high-paying writing jobs that you can apply for today, make sure you head over to our Freelance Writing Jobs board. I started this job board because I'm in a unique position to connect writers and clients, having worked on both sides of the aisle myself. Though you certainly can run out and start cold-pitching companies with outdated blogs, one of the most efficient ways to start earning real money writing is to use a high-traffic job board like ours.
1. Finance and Investing
Finance and investing is a niche that covers a huge spectrum and can be broken down into a number of sub-niches, including:
Personal Finance
Debt
Accounting
Budgeting/frugality
Stocks
Cryptocurrency
Banking
Credit cards
Insurance
Day trading
Investing
Mortgages
Insurance
And more!
Just as there is a big range when it comes to the topics covered in this niche, there can also be a pretty big span in terms of pay.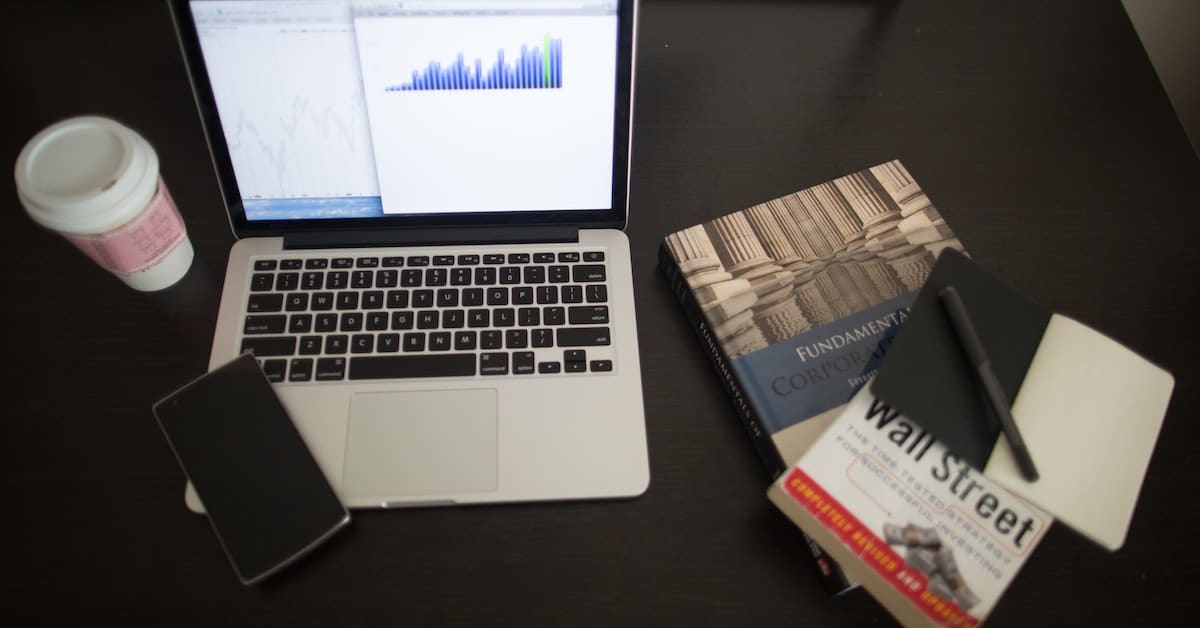 You might not find that writing articles for regular consumers about how to save an extra $50 a month is going to be a huge boon. Still, pieces that go into more technical details about the stock market or investing can fetch impressive rates.
2. Technology and IT
Another potentially high-paying niche is tech. This can be a bit of a stretch for people who aren't technically inclined, but if it's already a passion of yours, then this can be a great niche to break into.
You can find plenty of companies that are searching for writers that can help bring their technology to a broad audience, whether their target demographic is regular consumers or other businesses.
Some topics that are covered in this niche include:
B2B tech
IT
Cybersecurity
Software manuals
Blockchain
Engineering
Considering that this is a broad niche, you might find that it's a good idea to specialize further within the world of tech and IT. The more you gain specialized knowledge about a specific topic that companies are willing to pay people to write about, the more scarce your talents will be and, therefore, the more money they can earn you.
Digital Marketing
With every passing year, more and more of the types of interactions and transactions that used to happen IRL now occur online. Businesses of all sizes have turned to the Internet in order to market their products and services and sell them, but it's an increasingly crowded space.
So, how do companies compete in the bustling digital realm?
The answer:
Digital marketing isn't a static field, though– in fact, it's an ever-changing landscape that requires that writers and marketers alike stay abreast of trends, news, algorithm updates, and more.
There are lots of different subtopics you can write about within the umbrella subject of digital marketing, including:
Paid advertising
Social media marketing
SEO
eCommerce
Companies hire digital marketing agencies in order to help them drive more traffic to their site, increase customer conversions, make more sales, and, ultimately, make more money. At the same time, there are lots of businesses and sites that take on their own online marketing efforts and are always looking for new resources to stay on the cutting edge. Like many of the other niches on our list, digital marketing is a high-paying niche because the information that helps people make more money is worth more money.
4. Education
Universities and private student loan lenders alike are always looking for new, high-quality content to publish, as this can help them attract new leads and stand apart from their competitors. As you might imagine, the education niche can span everything from daycare and pre-k topics and college life to educational manuals and news topics.
This can be a great choice for people that have a background as a teacher, in the field of education, or even as a homeschooling mom.
5. Cybersecurity
Cybersecurity has become a vital aspect of just about every business in today's digital age. Every day, cyber threats are increasing. In order to make sure that their networks and data are protected, businesses have to act proactively.
Though this is technically a subtopic of the tech niche, it's a big enough deal that it's worth calling out on its own.
Cybersecurity can be further broken down into issues of data security, server security, app and network security, malware analysis, surveillance, and more.
Are you brand new to the world of freelance writing? Make sure you check out our guides to finding entry-level writing jobs, websites that pay great rates, and writer websites for inspiration.
6. Medical
You'll want to learn about the Google Medic Update before you dive into the medical writing niche, as their YMYL policy focuses specifically on making sure that information that could impact a person's health or finances are written by authoritative sources. That being said, you don't necessarily need to be a doctor to get into medical writing, as some sites will hire freelancers and then have certified or credentialed professionals look over the pieces before publishing.
7. Personal Development
Personal development, self-help, and productivity comprise a big, evergreen industry. After all, people are always trying to improve themselves, make more money, and learn to live and work more efficiently.
This niche is a bit different than some of the others on our list, as you'll likely want to target personal brands when looking for clients.
At the same time, though, there are some major blogs out there that might be waiting for the right new writer to come along and products that are geared toward people that are interested in improving themselves and their lives.
For example, lots of software products are aimed at helping people boost their productivity, and you might find that you can snag a high-paying client writing content for their site or blog.
8. Travel
Don't get me wrong, there are certainly plenty of low-paying gigs out there for generic travel content. At the same time, writers can earn healthy rates if they are able to connect with the right brands and publications.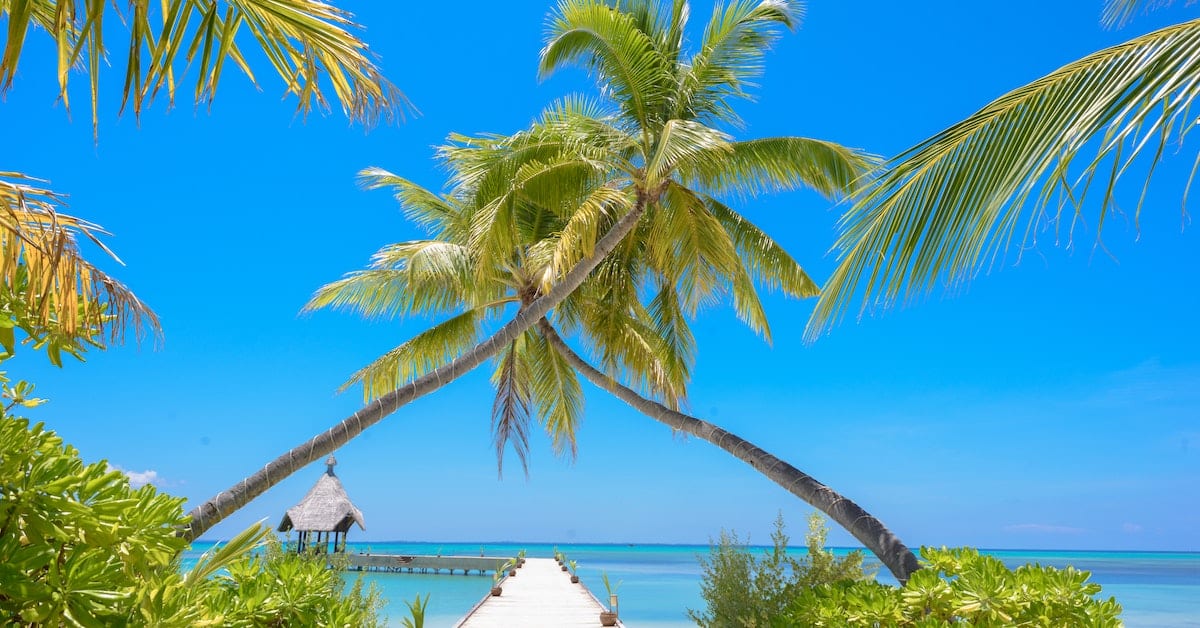 This can be the perfect niche for people that have a lot of experience traveling or are currently living as a digital nomad or ex-pat. However, you don't necessarily have to pack your bags and move halfway around the world to be a travel writer. Your home city, state, or country is likely a tourist destination to people from elsewhere, and you can write restaurant reviews, travel guides, hotel reviews, and more right from your hometown.
9. Cryptocurrency and Blockchain
A bit of technology and a bit of finance, crypto, and blockchain deserves its own mention due to the fact that there's a lot of potentials here for new writers.
Since this is an industry that is still in its infancy, you can take the bull by the horns and become an expert on all things crypto. You'll definitely need to build specialized knowledge to succeed, but if you've always been inclined towards alternative currencies and tech, this could be a great niche for you.
10. Health and Wellness
There are a lot of subtopics you can explore in the health and wellness niche, including:
Alternative health (yoga, chiropractic care, Ayurveda, etc.)
Supplements
CBD and cannabis
Fitness and exercise (running, bodybuilding, sports, biking, etc.)
Weight loss
Specialty diets
Pregnancy
Nutrition
Organic living
Mindfulness
Mental health
If one of your passions is staying healthy both physically and mentally, this could be a great niche for you.
11. Real Estate
Real estate professionals have started learning that online marketing is pretty much essential in this day and age.
They're always in need of pulling in new clients and marketing their brand, and many agencies have started hiring freelancers to create content for their sites and various social media pages.
You don't just have to write blog posts to work in the real estate niche, though– you can also write legal documents, buying guides, and more. A lot of related topics can be bundled together with the real estate niche, too, including info about mortgages, home decor, landscaping, etc.
12. Software as a Service
Technically a subtopic of tech writing, software as a service (SaaS) writing focuses on creating content and copy for companies that offer subscription-based software services.
Considering that many big tech companies have incredibly healthy investor funds to work with, these gigs can pay quite well. That being said, getting into higher-paying SaaS jobs will take some time as you have to gain a deep understanding of the industry and the target audience and familiarize yourself with the landscape of software products available.
High-Paying Freelance Writing Assignments
Beyond picking a topic-based niche, you can also focus on specific types of writing assignments. There's a huge breadth of options here-- whether you're more technically minded or more conversational in your writing, there are options for you.
Moving beyond short blog posts can leave you earning a lot more money than you were early in your freelancing career. Short blogs are the low-hanging fruit of the freelance writing industry. As you build your skills and focus on your niche, you can start climbing the tree and begin earning impressively high rates.
To learn more about the many different ways you can make money as a writer, check out our guide to the twelve types of freelance writers.
1. Annual Reports
Publicly traded companies and nonprofits both have to issue annual reports, some of which can end up being 100 pages or more. It's common for these projects to be outsourced to freelancers, as they are a necessary but seasonal project that would take up a lot of time and resources to take care of in-house.
Per project, rates can be $10,000 or more for annual reports.
Getting into the game will require making some connections and networking, but once you get your foot in the door, this can be a great gig.
2. Advertorials
Have you ever read a magazine article only to notice that it says "advertisement" right at the top?
These are advertorials that are written a lot like regular articles but with the express interest of actually advertising something to the reader. Advertorials can fetch $1 a word, so this can be a great opportunity for people who don't mind stepping into the mind of a sly salesman.
3. Slogans/Branding
If you have branding experience or a marketing agency background, there are lots of opportunities to make money writing slogans and brand copy as a freelancer.
The biggest corporations are going to pay major ad agencies for this type of work or even have their own in-house teams, but small-to-mid-sized companies often can't afford the price tag that comes along with a big agency.
4. Articles For Top Publications
You can still find plenty of big consumer magazines that are willing to pay great rates for high-quality articles. Even though people are constantly talking about the death of print publications, the long list of successful magazines with big readership counters the point.
Don't believe me? Check out our list of more than 21 magazines that pay $500 or more per article.
5. Case Studies
Writing case studies can be a blast for people that are natural-born storytellers, as this is an opportunity to write customer success stories for clients. There is a standard format and a set of best practices that you'll want to learn about, but once you get the hang of it, this type of assignment can pay pretty well.
Oftentimes, a few-page case study can fetch between $750 and $1,500. You might not even have to run out and find new clients to start earning money writing case studies– if you have existing business clients, they might be interested in producing case studies to market their brand.
6. Strategic Content Marketing
If you love writing online articles, but you're not psyched about the pay, you'll be glad to know that there is a lot of room to move up in this world. By positioning yourself as a strategic expert that understands the ins and outs of SEO, you can start earning much better rates by helping companies bring in more traffic.
To learn more about combining the craft of writing with the strategies of search engine optimization, check out our guide to white label SEO.
7. Custom Publication Articles
Tons of companies and organizations– everything from big grocery-store chains and hospitals to clothing brands and retail stores– will publish magazines that look and feel a lot like a regular publications. The difference, though, is that companies are creating them in order to promote their products, services, and brand.
A lot of times, there is an in-house team that writes the content for these magazines, but not always. If you are able to pitch the editorial team successfully, you can fetch as much as $0.50 to $1.00 a word or more.
8. Direct Response Copywriting
This form of copywriting is all about inspiring the reader to take action immediately. The highest-valued direct response copywriters can earn big incomes because companies can generate big profits using their writing.
If you're new to direct response copywriting, you'll have a lot of studying to do-- there is a whole art, science, and psychology of this niche.
For those that are willing to put in the work, though, and that have a knack for being persuasive, direct response copywriting can be a great way to earn a very healthy income.
9. Email Copywriting
You've probably been the recipient of an email copywriter's efforts, but have you ever thought about becoming one?
To be successful, you'll want to familiarize yourself with the tactics used by email copywriters to get readers to open messages, read, and take action.
If you're willing to learn a bit about this niche, though, you could earn $300 or more just for writing a short, well-crafted email.
10. Grant Writing
You won't make much writing grants for small not-for-profits, in fact, many of them are looking for volunteers.
There are plenty of national nonprofits that will pay freelancers well to write grants, though. When you reach that level, it's not uncommon to receive several thousands of dollars per proposal.
11. Informational Copywriting
There are a lot of writers out there that aren't excited by the notion of writing advertisements or overly-salesy pieces. Luckily, there are plenty of opportunities out there where you don't have to feel like a used car salesman by the end of the day.
One such opportunity is getting into informational copywriting. This means writing informational web pages that are fixated on facts rather than a sales pitch and might describe a trend, service, platform, or issue in a way that serves to offer the audience useful information rather than try and get them to buy something. This type of gig can potentially pay $1 or more per word.
12. Longform Blog Posts
While some blog posts are only 300 or 500-word pieces, some companies are starting to put out longer pieces to distinguish their brands and gain more traction online. Though you'll certainly find some clients that will try to get you to write posts for the same low rates as shorter pieces, 2,000 words, or longer blog posts can start around $400 a piece when you find the right brand or site to write for.
Curious to learn where you can get paid good money to write blogs? Make sure you check out our list of 20+ websites that pay great rates for blog posts.
13. White Papers
White papers are information documents that are written with the intent of highlighting or promoting the features of a product, service, or solution that a company or not-for-profit organization is offering. They are also used in order to present policies or legislation from a government or to gauge the opinion of the public regarding specific matters.
This is a much more sophisticated form of content than blog posts, and they pay accordingly. White papers are often somewhere between five and ten pages in length and pay between $2,500 and $5,000 or even more.
Are You Ready to Start Earning the Big Bucks?
I'm not actually opposed to people writing for content mills or taking on other low-paying gigs when they first get into freelance writing. You have to start somewhere, and this can be a low-stress way to learn the ropes and earn a little extra cash on the side.
At a certain point, though, you've honed your skills, and you're ready to start raking in the income you deserve.
As a freelance writer, you have a lot of freedom to decide the type of work you want to do and how much of it you want to do.
Not excited about writing sales pitches? No problem. Have no interest in writing about crypto? That's not a problem-- there are plenty of other options.
No matter what high-paying freelance writing niche you choose or which type of assignment you specialize in, your next task is figuring out how to connect with the right clients that are willing to pay great rates for your work. As you start looking for high-paying work, make sure your first stop is our Freelance Writing Jobs board.