If you want to land high-paying freelance writing jobs as a contributor to magazines or websites, one of the skills you'll need to build is the art of writing a good pitch.
For some writers, the thought of being published in a major publication or high-traffic site is a dream come true. Mastering pitch writing is going to be your key to this realm, and it's worth taking the time to learn everything you can to increase your chances of being accepted and published.
Writing pitches to magazines and websites can feel like a lot of work at first-- there's a lot to learn about the publication, the editor, the audience, and the art of pitch writing. Once you start getting the hang of it, though, you'll find that you can create a strong pitch in no time.
What to Do Before You Pitch an Article
If you dream of having your name in The New Yorker or another major publication, you'll want to get comfy writing and sending lots of pitches. Not all magazines or sites are going to be as competitive as the biggest names in the industry, of course, but you might be surprised just how many submissions even lesser-known sites and magazines will receive.
For this reason, there's a lot of preparation you'll want to do before you even sit down to start crafting your pitch. Here are some of the steps you should take to give yourself the best possible shot of receiving the response you're looking for.
Are you more interested in finding some freelance writing jobs right now rather than waiting weeks or months to hear back about your pitches? If so, head over to our Freelance Writing Jobs board where there are fresh posts every day from clients willing to pay great rates.
Research Publications That Accept Pitches
Luckily, there are lots of magazines and websites that pay great rates for great writing– you just have to find them!
Psst.. check out our list of 21+ publications that pay more than $500 per article to find magazines to start pitching today. 
There are a number of different ways you can approach looking for publications and sites to send your pitches to. If you have a number of magazines you read and websites that you frequent, you might take a look and see if they accept pitches, as you'll already be highly familiar with the type of content they publish and their target audience.
You can usually find out if a site or magazine accepts pitches by googling its name plus "submission guidelines" or "write for us."
Another approach is to choose a niche (if you haven't already) that you want to focus on and then search for sites and magazines in that genre.
Learn About the Editor
Once you've decided where you're going to start sending pitches, it's time to do some more research. You'll want to try and find the contact information of the editor that will be reading your pitch, which might just be on the submission guidelines or "write for us" page on their site. For some publications, you'll have to dig a little deeper.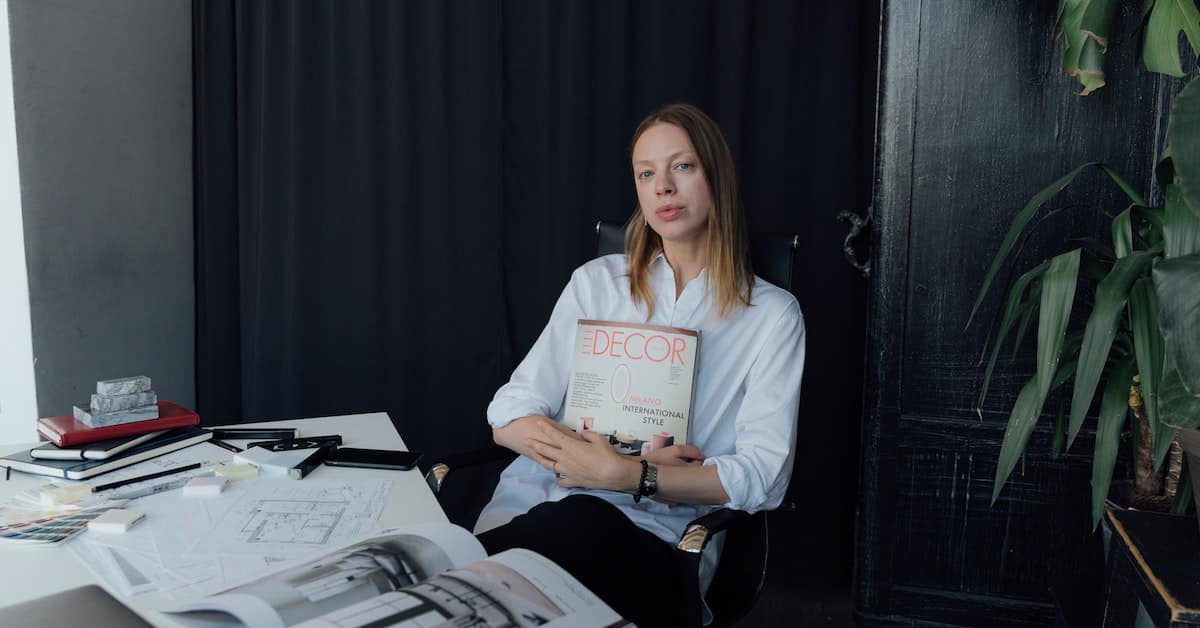 The more personalized you can make your pitch, the better. You really don't want to send a "to whom it may concern" or "Dear Sir or Madam" letter. If you're able to learn about specific pieces they've published before and the type of writing they're looking for, all the better.
Are you brand new to the world of freelance writing? Make sure you check out our guides to finding entry-level writing jobs, websites that pay great rates, and writer websites for inspiration.
Get Really Familiar With the Submission Guidelines
Each site or magazine is going to have its own submission guidelines, some of which can get pretty specific.
This isn't just about giving them precisely what they're looking for (though that's certainly part of it,) but it's also about showing that you took the time to read through the guidelines and follow them to the tee. Editors aren't going to want to work with writers that can't follow instructions, so you'll want to make a good first impression off the bat.
Submission guidelines will usually give detailed information about the type of content they're looking for and the format they want the pitch to arrive in.
Some of them will only want a short elevator pitch, while others might want to actually look at the entire article. Additionally, you might find info in there about whether you should send your pitch as an attachment or in the body of the email and whether you should include personal information or other writing samples.
Get Really Familiar With the Magazine or Website
Before you sit down to pitch, it's time to read, read, read. No matter how incredible your pitch is, you're probably not going to be successful if it doesn't fit with the genre, tone, or general vibe of the publication. Websites and magazines work hard to curate their content so that it creates a cohesive feel, and you want to be able to prove that your piece will fit right in.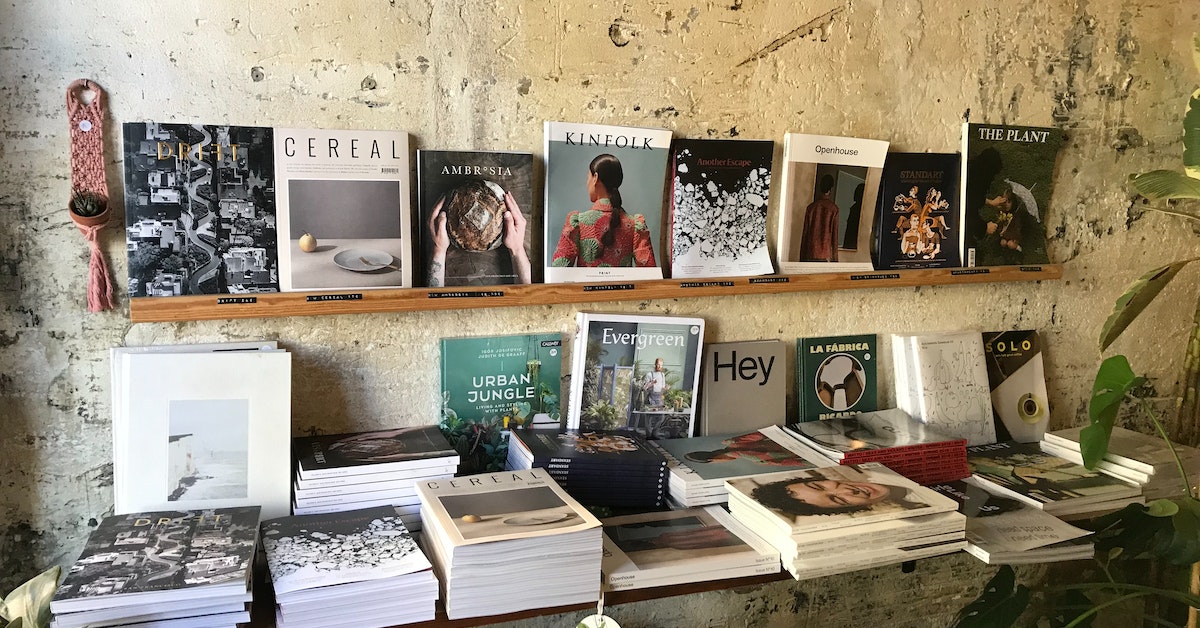 Take the time to look at past issues or articles of any site or publication you're pitching. Read them, take notes, and take time to think about what their angle is. Try to put yourself in their shoes– who is their audience? Are there overarching themes or concepts that pop up again and again?
Is it time for you to get serious about making money as a freelancer? Take a look at our guides to the different types of freelance writers, the difference between blogs and articles, and how to drive more traffic to your writer website.
Get Really Familiar With the Audience
As you spend time reading, you'll start to get a sense of the individual people and groups that a publication is trying to appeal to.
You might think this is obvious from the get-go– why, a magazine about mountain biking appeals to mountain bikers, right? But as you dig deeper, you might find that actually the magazine is geared towards men who mountain bike in the Rocky Mountains between the ages of 25 and 45 that make an income of $100,000.
The more you can learn about the audience, the better.
You might find a description of the target audience in the submission guidelines or in the "about" page on the site, or you might have to do some sleuthing and detective work to figure it out.
No editor will accept your pitch if it's not something that is relevant or interesting to their target audience, even if it's the greatest pitch they've ever seen. Keep your eye on the audience, as they're the most important people in the play.
How to Pitch an Article
You might feel like you've already done a lot of work, but now it's finally time to sit down and write!
Remember, this will all get easier the more experience you have with it, and you might find that all of your up-front hard work pays off in the form of an ongoing role as a contributor for a magazine or website.
Craft a Compelling Subject Line
Some submission guidelines might be super strict about what you write in your email subject line. Others, however, will give you a lot of creative freedom.
This is an opportunity to create a strong, lasting first impression, so don't waste it.
Of course, you won't want to go so crazy that they don't even understand that the email that just showed up in their inbox is a pitch. If you can succinctly sum up your idea in the subject line, that's great. Think of it like a teaser or a title that you're writing to entice someone into opening your email– after all, that's exactly what you're doing.
Personalize the Intro
This should be a breeze if you are prepared to write your pitch by thoroughly studying the site or publications.
As a reminder, you're going to want to:
Read, read, and read some more– study the site or magazine, so you know it like the back of your hand
Get to know the target audience
Gain a deeper understanding of the service or product being offered or the general message of the publication.
Work to capture the style and voice of the site or magazine
In your intro, you want to show that you've done your homework, come off as interesting and compelling, show off your personality, and capture the editor's attention. At the same time, the most important thing is to abide by the submission guidelines, so if they mention anything about the format of the letter, stick with that.
Cut to the Chase
Editors are busy people, and there's a good chance they're receiving tons of pitches all the time.
This means you don't want to muck around too much– you'll want to get right to the point. This isn't the right time to tell your life story or get lost in a sea of formal pleasantries. You want to make a good impression, but short and sweet is typically the way to go.
Create the Body
What shows up in the body of the email is going to depend on the submission guidelines.
In general, though, it might include:
A potential title for your article
The primary idea or thesis of your article
Reasons why you think your story should be published in the magazine or on the website
When communicating your main idea, you want to be relevant and specific. The content should pair nicely with other articles and pieces that appear in the publication. If you're pitching for an opinion piece, you might want to make sure your stance on the topic at hand is clearly stated.
You're probably excited to tell the editor all of your thoughts about your article, but it's really best to keep it brief. Editors will appreciate that you value their time and have created a readable elevator pitch rather than making them dig through your pitch for the info they need.
Include Your Contact Info
It might seem so obvious that it's not worth saying, but you'd be surprised how easy it is to forget to include your own contact info when sending a pitch. Particularly when you're new to the game, it's far too simple to get so fixated on the editor and the publication that you forget to let them know how to contact you. Of course, they'll have your email due to the fact that you emailed them, but you really don't want to make them have to search for any info at all.
Remember, editors are busy people.
You never know what will make them sidestep a pitch, and the last thing you want is not to hear back because it was too frustrating to figure out how to track you down.
Consider including your email address, phone number, and even your social media accounts right in your pitch. Once your pitches are sent out, don't neglect to pay attention to these different addresses/pages/numbers! If an editor doesn't hear back from you quickly enough, they might just move on to someone else.
Link to Writing Samples
Since pitches aren't that long, you might be wondering how you can really showcase your skills in such a short piece.
The answer?
Link to your relevant writing samples.
If possible, you'll really want to limit the samples you send over to pieces that are similar in nature to the article you're pitching.
Add a Bio
Adding a short bio can help editors get a better sense of your experience as a writer, your personal interests, and other publications you've previously written for.
Even if an author bio isn't required in the submission guidelines, it hardly ever hurts to add one if you have knowledge of the topic you're going to be writing about or have other published work.
You can learn more about the art of writing a short bio in this guide.
Suggest a Deadline
Editors are, of course, looking for strong writers with great story ideas. However, another important piece of information that they will take into account is whether or not they expect you will be reliable.
Never state that you'll do something by a certain date unless it's possible, but naming an ambitious deadline can be a way to show that you're results-driven and serious.
Check For Typos or Errors
Typos and other errors are the last things you want to show up in your article pitch. It can be exciting to finish up your pitch and press send, but take another few minutes to look it over beforehand.
If you've been working on your pitch for a long time, it can be useful to walk away for an hour or more before editing it. There's a good chance you'll notice glaring errors that slipped past your eye earlier.
Follow Up After a Few Weeks
If you don't hear back after a few weeks, it's time to follow up. Remember, the squeaky wheel gets the grease!
Two weeks is usually a good length of time to wait before reaching out again.
Your message should be short and polite, simply asking the editor if they've had the chance to review your pitch.
If no response comes after a few more weeks, consider making a phone call if you're able to track down a number. Unfortunately, it isn't uncommon to receive no reply at all, even after you've gone to the trouble of following up. If you don't receive a response at this point, it's time to move on to pitching other publications.
Exploring Real-World Article Pitch Examples
Taking a look at examples of successful article pitches can help you craft a pitch that grabs an editor's attention. Of course, you'll always want to keep the submission guidelines close at hand as well as a deep knowledge of the publication to make sure your pitch fits with what they're looking for and follows their preferred format.
Here's a successful pitch example from the publication Vinepair:
Subject: WRITER PITCH: The value of vermouth
Body:
"Hi [editor's name],

Why every home bar needs vermouth and how it should be cared for and applied. So many folks just leave their aromatized wines at room temperature and it gets oxidative and nasty real quick. It's crazy to me that two of the most popular cocktails of all time depend upon this ingredient, and yet it remains an afterthought in the minds of most consumers.

There has been a growing interest over the past few years in higher-priced entries — Lillet, Noilly Prat, Dolin from France. And from Italy, Carpano, Cocchi and other well-regarded Vermouth di Torino (which is a specific protected DO).

The article will be written through, with quotes from 2-3 experts, finishing off with a list of 5 vermouths to try (with tasting notes). Estimated 800 words."
Source: Vinepair
As you can see, this pitch cuts right to the chase, successfully captures the tone of the publication, and clearly understands the intended audience. The writer is confident and shows their knowledge about wine while also being bold enough to put forward strong opinions. They don't waste the editor's time with any superfluous information and manage to include a lot of details in a short pitch.
Let's look at a few more examples to help you get a sense of just how varied successful, accepted pitches can be:
Publication: Instyle
"I hope you're well. I have a pitch that I think would be a good fit for you.

I am a lawyer and freelance writer in New York City. More of my work is available here.

How does South Asian mother Suhani Parikh (Founder of Modern Marigold Books) teach children to be accepting about alopecia through her book "Shreya's Style?" Why is it important for children to learn lessons of acceptance and "beauty" from an early age?

Suhani Parikh is a mom and founder of the publishing company Modern Marigold Books. As someone who has alopecia, she talks about the struggles and bullying she faced as a child and the ways in which it isolated her. That's why her children's book Shreya's Very Own Style is so important because it talks about a young girl's journey with alopecia and inspires children from an early age that we should be accepting and kind towards others. Alopecia is a topic that not many women talk about – in a world where beauty standards are heavily dictated by society, it's difficult to feel accepted.

Suhani has agreed to an interview and to speak more about how children can learn acceptance through her book.

Would this be a good fit for you? Looking forward to hearing from you or discussing other angles. Thanks!"
Source: Journoresources.org
Publication: Refinery29
"2020 has both shaken the foundations of our social fabric,

hard

, and acted as catalyst for many newfound connections: through the great number of online communities that have proliferated in the space left empty by face-to-face hangouts, we might have hit the nail on the head on what friendships will look like more and more going forward.

Heading into lockdown #2, I realised I've made more new (authentic!) friends this year than I had in a very long time -industry Zooms, Slacks, game nights, Twitter call threads, quarantine newsletters… they've all helped me meet people I can have genuine, honest conversations with and plan to meet up with as soon as it will be safe again. I'd love to write about it in the form of a personal essay for Refinery29 -what do you think?"

Source: Journoresources.org
This writer also included an "about me" section that discusses her previous bylines in Glamour UK, Teen Vogue, Thought Catalog, and other publications while also pointing out that she covers "everything from relationships and lifestyle to cultural commentary and identity." She also includes "selected clips" with links to her pieces in Teen Vogue, Glamour UK, and The Financial Diet.
Are You Searching For Your Next Writing Job?
Sending out pitches to magazines and websites can be a great way to get some high-paying writing jobs, but it can also be pretty time-consuming. In most cases, you're going to have to send out a lot of pitches to receive a positive response-- it's a numbers game, after all. Once you're more established, it gets easier, but there can be a lot of upfront time and effort doing research and writing when you're first starting out.
If you're not eager to put in hours of work into pitching publications only to have to wait weeks to hear back, you'll be glad to hear that there are faster ways to snag some high-paying gigs. If your primary goal is starting to make money writing right now, you'll want to check out our Freelance Writing Jobs board, where there are fresh posts daily from clients willing to pay great rates.