Can you really get paid to write poetry? Yes, you can. Will you be able to become rich by writing poetry? I wouldn't bank on it.
That being said, there are more ways than you might think to make money writing poems.

Whether you're looking to earn a little extra cash on the side or you are hoping to join the ranks of truly successful poets, there are more avenues than you might initially imagine where you can make money writing poetry.
In this post, we'll look at more than fourteen ways that you can turn your passion for verse into an income stream.
14+ Ways to Make Money Writing Poetry
How many ways can you earn money writing poems? Let me count the ways...
1. Find Poetry Writing Gigs on the Freelance Writing Jobs Board
If you want to make some extra cash writing, one of the first places you'll want to look is our Freelance Writing Jobs board.
I started this job board because I wanted to provide a platform where writers and clients could easily find one another. I've worked on both sides of the fence-- as a writer and as a site owner managing writers-- so I felt uniquely positioned to create a space that helps writers and people looking for writers team up.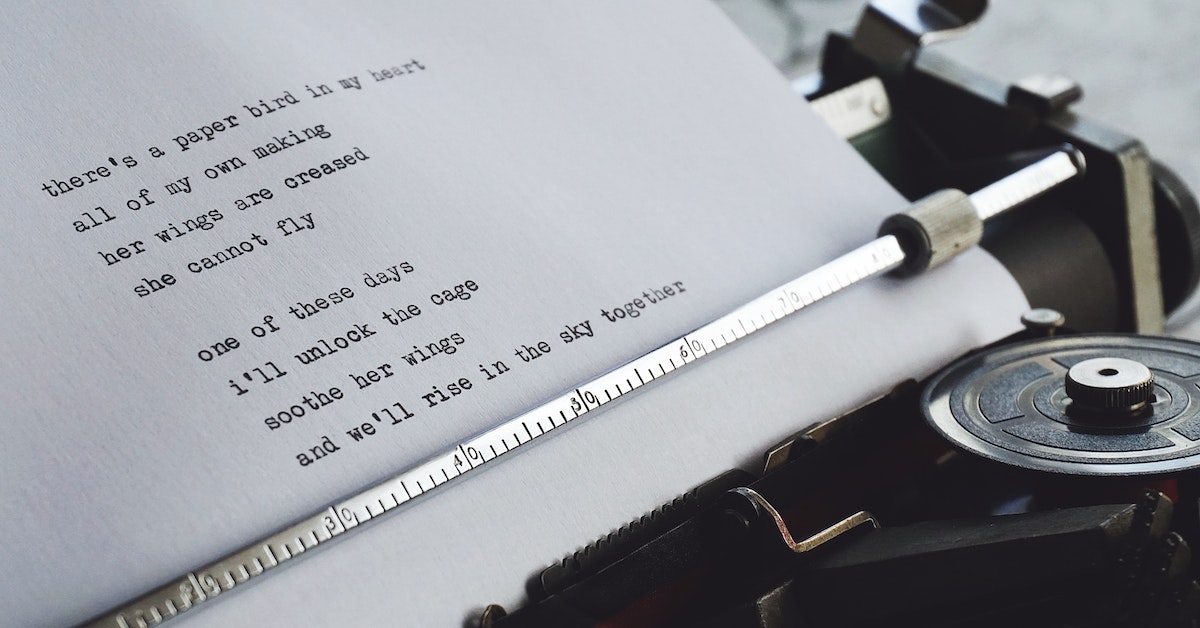 While our job board isn't specifically geared toward poetry writing gigs, you can find a lot of different opportunities on this growing platform. Whether you find your next poetry writing job through the board or you use other writing gigs to help fund publishing your own poetry book, the Freelance Writing Jobs board is one of the best places online to find opportunities to make money writing.
2. Submit Poems to Literary Publications That Pay
Perhaps the most straightforward way you can make money writing poetry is to submit your poems to one of the many literary journals, publications, and magazines that pay good money for published poetry. There are a number of publications, both online and in print, that will offer money for accepted poems.
Here's a selection of some of the online and print media where you can submit your poems in the hopes of being published and paid:
Are you looking for more ways to make money writing? Check out this list of more than twenty sites that will pay you to write blogs.
3. Write Greeting Cards
There are a few greeting card companies that are open to outside submissions, some of which are more geared toward sincere and sentimental poetry, while others focus on humorous prose.
If you think you might have a knack for writing greeting cards, poetry, or prose, two popular companies that accept outside submissions are RSVP and Noble Works Cards.
4. Enter Poetry Contests With Cash Prizes
There are a number of poetry contests out there that offer cash prizes. You might not think that poetry contests that will actually pay you are a common phenomenon, but lots of types of organizations hold poetry contests.
Some places you can look for them include:
Universities
Literary journals
Publishing companies
It's always a good idea to check out the submission guidelines before entering your poetry into one of these contests. This is because each contest typically has its own angle-- perhaps a particular subject matter or a certain style of poetry.
If there's a certain type of poetry you tend to write, consider doing a Google search for "poetry contest" plus any relevant keywords that relate to the kind of poetry you specialize in.
5. Write a Poetry E-Book
One of the popular methods that people will use to earn some passive income is to self-publish e-books on platforms like Amazon. If you love writing poetry and you want to find a way to make some money through your craft, you might consider writing and publishing your own e-book!
This can be a great idea if you already have a large body of work.
You will simply want to gather together your best poems, make some design decisions, and format them in order to create a well-organized e-book.
It can be useful to try and group together similar poems that work well together, such as touching upon a specific theme or being written in a certain style.
6. Get Published Through Traditional Publishing Houses
Of course, the dream for many poets is to have their work published by a traditional book publisher. Though this is one of the more difficult ways to make money as a poet, it's important not to sell yourself short and assume that you don't have what it takes to become a published poet!
Do you love reading just as much as you love writing poetry? Here are more than ten ways you can get paid to read books.
7. Make YouTube Poetry Videos
Do you have a more multi-media approach to writing poetry? If so, you might consider launching a YouTube poetry channel. You can make money this way both by monetizing your channel and by advertising your e-books or print publications.
8. Create Poetry Art Prints and Sell Them
Do you have an eye for design as well as an ear for poetry? If so, you might consider creating an online store where you sell your art prints. You might do this through a platform like Etsy, or you could start your own e-commerce store.
9. Teach Poetry Workshops
Though you wouldn't technically be paid for writing poetry, offering poetry workshops in your local community or online is another way that poetry can help you earn some extra money. If you have a lot of experience with different styles and want to share your expertise with others, consider putting together a workshop or webinar where you can help others hone their craft.
10. Start Your Own Poetry Blog
Though starting your own poetry blog might not help you earn extra cash right now, it's another viable way to make money writing poetry.
This can be a great way to share your poetry with the world and eventually start earning some extra income.
There are a lot of ways to monetize a poetry blog-- through ads, affiliate marketing, selling information products, and selling your own books and merchandise. Beyond that, this is an awesome way to build a following and some name recognition in a way that can make it easier to make money publishing poetry in prestigious journals and magazines.
If you're thinking about starting your own site to help you make money writing, youl'l want to look at this list of the best writer websites for inspiration as well as our guide to building a writer's portfolio.
11. Consider Turning Your Poetry Into Music
Are you a generally creative person that has many talents beyond writing poetry? You might consider getting your poetry out in front of other people and making some money by turning to songwriting or music creation.
Writing songs and song lyrics is a competitive industry, but there are certainly people out there that are very financially successful thanks to writing songs and lyrics for the music industry. If you aren't interested in trying to start a career as a songwriter, you could also consider putting your poems to music and starting an account on Spotify and other music platforms.
Music streaming services aren't known for being particularly generous when it comes to paying, but you have to remember that everything you do in this regard is also a way to market yourself. Also, if some of your poetry songs are featured on popular playlists, you can find that the nominal fee you receive per stream can actually really start to add up.
12. Print Your Poetry on Merch
Do you write short poems that are witty, punchy, or soulful? If so, you might consider printing your poems on a wide variety of merchandise and selling them-- this could be coffee mugs, t-shirts, tote bags, blankets, greeting cards, bookmarks, and so much more.
Not only is this a way to help you earn a little extra cash, but it can also help to market you as a poet and increase your readership.
If you're eager to get into the freelance writing world, you might be thinking about working for a high-volume, low-paying content company. Before you sign on to write for a content mill for pennies a word, check out our complete guide to content mills.
13. Participate in Live Poetry Events With Cash Prizes
While you can enter competitions online or through print magazines where you send in your poetry, poets that feel their work should exist as a time-based art might be more inclined to enter into live poetry events that offer cash prizes.
Slam poetry events can be found hosted by organizations that host art programs and events, such as libraries, museums, and universities.
Beyond that, you can often find this kind of event frequently occurring in large cities at coffee shops, bars, and other venues. Of course, in this day and age, there are also virtual slam poetry events you can participate in from the comfort of your own home!
14. Publish Your Own Print Poetry Book
We've already talked about publishing an e-book, but have you considered self-publishing your own poetry book? Whether you just want to put out a small chapbook or a more extensive anthology, there is an argument to be made for offering physical, print copies of your work versus only selling digital books.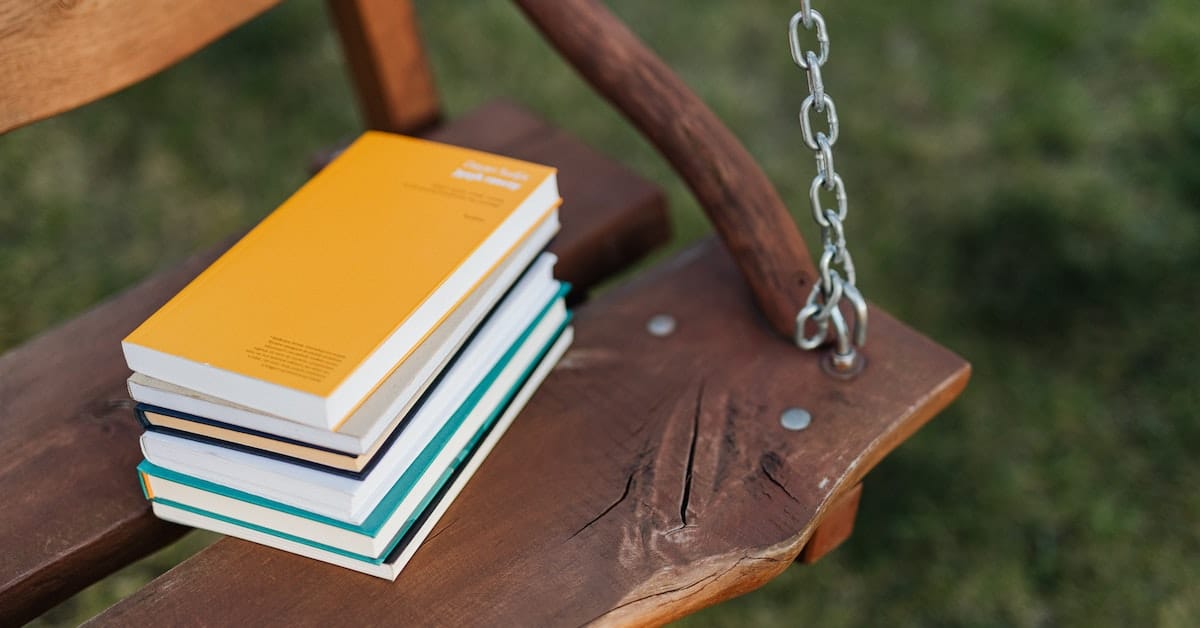 Before you start designing your book, it's important to understand that marketing is absolutely key if you want to make money publishing your own poetry book.
There are a lot of writers out there that want to earn some extra money self-publishing-- whether digitally or in print-- but successful marketing is one of the most important elements that separates the people who make money and those who don't.
15. Become an Instagram Poetry Influencer
People on Instagram love to share quotes and other word-based content. There are a number of poets that have made careers for themselves using Instagram, such as Rupi Kaur.
If you are able to gain a large number of engaged followers on Instagram successfully, there are a lot of ways to make money.
Not only can you continue to spread the word about your work, but you can also promote your blog, books, merchandise, and more through the platform.
Poetry isn't the only way you can make money writing. Check out this list of dozens of sites that pay writers well.
Tips For Getting Your Poems Accepted By Publications
Are you going to go the route of submitting your poems to one of the publications or sites listed above? If so, here are some tips to help increase the chances of your poems being selected.
Thoroughly Read the Submission Guidelines
Reading the submission guidelines carefully is an important part of the process if you want your pieces to be selected and published.
Some publications charge a nominal fee for submission, for example, while others might only accept certain types of poetry.
Familiarize Yourself With the Publication
Each publication that accepts poetry submissions and pays for accepted pieces is going to have its own subjects, themes, and styles that they prefer. Rather than writing a poem and sending it out to every publication you can find, it's better to really familiarize yourself with the body of published work they have already put out.
This way, you can get a sense of whether your poetry will have a good chance of being selected. Additionally, you might find that you are able to write poems specifically with certain publications in mind.
Don't Be Shy
Putting your writing out there can be nerve-wracking-- the reality is all writers have to face their fair share of rejection. That doesn't mean that the world doesn't want to read your poetry, though, and it doesn't mean you can't get paid for it!
To make money writing poetry, you're going to need to overcome any fear of rejection you might have and keep sending out your work.
Though there are many factors that go into whether or not a poem is accepted by a given publication, it is, at the end of the day, a numbers game. The more publications you send your poems out to, the better chance you'll have to see your work published and earn some cash, too!
If you're new to freelance writing and want to branch out beyond writing poetry, check out our guide to finding entry-level writing jobs.
Are You Ready to Make Money Writing?
Writing poetry is known to be one of the more difficult writing fields to earn a decent living from, but that doesn't mean that you can't use poetry writing as one of your income streams as a freelance writer.
About the Author!
I first started out as a freelance writer many years ago and found some of my first lucrative jobs from job boards like this one. With experience both as a writer and as a site owner that manages writers, I'm in a unique position to create a space where writers and clients can find one another.
When you first begin your journey as a freelance writer, you might worry that you'll struggle to find clients. The truth is there are tons of business and website owners out there wondering where they can find great writers. Using our job board, you can connect with clients for one-time gigs and ongoing work for writing jobs of all kinds.