Have you always had a knack for making other people laugh? Are you pursuing a career in freelance writing?
If so, there are a number of great opportunities to get paid to write jokes, funny content, satirical articles, and more.
Whether you want to mix up your freelance writing gigs with a little bit of light-hearted fun or you want to specialize completely in the field of comedy writing, your options include everything from pitching The New Yorker and Cracked to writing scripts for comedian content creators or crafting humorous marketing copy.
14 Places You Can Get Paid to Write Humorous Content
Where should you look to find comedy writing jobs? Here are fourteen places where you'll want to start your search for gigs that let you exercise your skill for making others laugh.
1. Freelance Writing Jobs
Freelance Writing Jobs is one of the best places online to find freelance writing jobs of all kinds. Whether you're looking for comedy writing jobs or gigs in any other niche, you'll find fresh posts every day from clients that pay great rates.
I've worked on both sides of the aisle here-- as a writer and as a site owner managing writers-- which puts me in a unique position to connect writers and clients. Our job board is a great place to find one-off gigs as well as build relationships with ongoing clients, which can be a much less time-consuming process than pitching individual articles to individual publications.
When you're able to connect with a client that is able to offer you ongoing work, you don't have to spend nearly as much time researching publications, crafting pitches, and waiting for replies. The less time you have to put into landing gigs, the more time you have to put towards writing, which means that your hourly earning rate can be much higher.
2. Cracked
Cracked is one of the few magazines that are still dedicated exclusively to humor and satirical writing, so this is going to be an exciting option for any freelance comedy writer.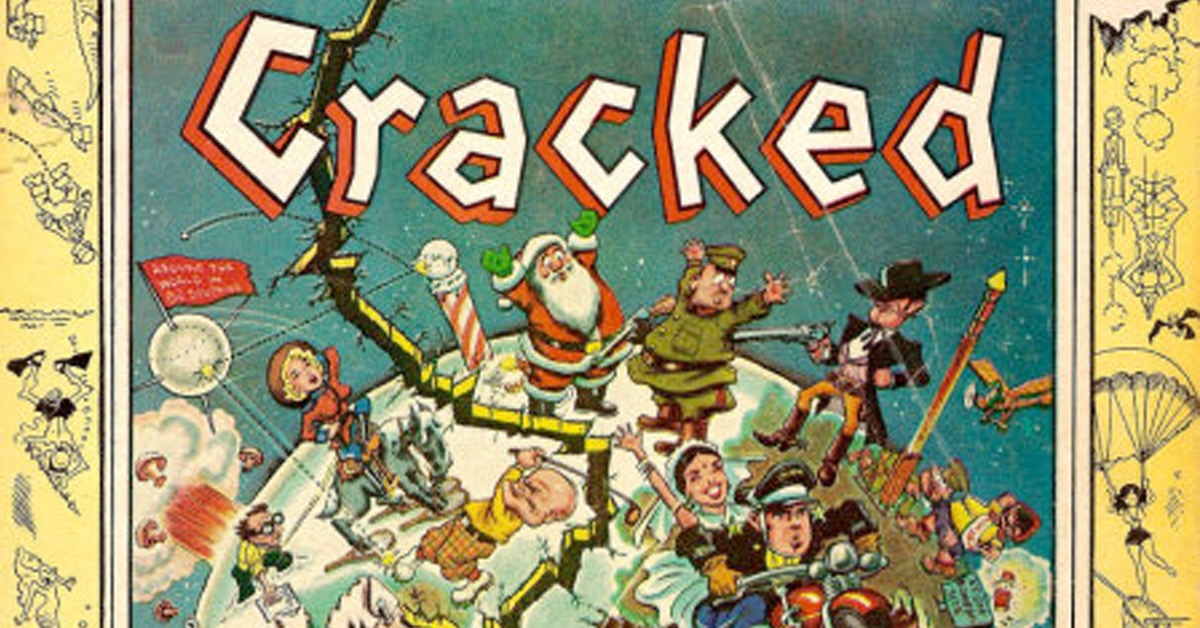 Though the print version of the magazine no longer exists (it finally ended in 2007 after fifty years,) writers can still have their work published on their website. The editors of Cracked.com-- Logan Trent and Cyriaque Lamar-- team up with freelancers to publish hilarious articles, list posts, photo captions, and much more.
Pay: $100-250 per article or assignment
Are you interested in making money writing blogs? Make sure you head over to our list of more than twenty websites that pay well for blog posts.
3. The Imperfect Parent
The Imperfect Parent is a publication that primarily focuses on providing "a world view from a parent's perspective."
The writing that they publish should make people do one of the following:
Laugh
Think
Both at the same time!
Their stated objective is to help parents start thinking about parenting methods, politics, and social issues through outside-the-box perspectives or humor.
Submissions should, in most cases, fit into one of the following categories:
Humor: Comedy writers that know about the ins and outs of parenting can submit anything "that deals with any aspect of the lighter side of parenting."
Parenting methods/choices: This is a place to discuss alternative parenting methods and the potential societal impact of these methods
Political/social issues: Discussions about social and political issues and how they relate to parenting
Features: This is where timely topics and issues relating to families and parents are published in the standard magazine feature format-- examples include an in-depth look at a current event or a detailed look at an organization or a person relevant to the parenting world
Book reviews: Any books that parents might be interested in, including books for kids, are fair game in their book review sections, which consists of short (200-400 word) reviews
News summaries: Short summaries about current news events (i.e., something that occurred in the last 72 hours)
The Imperfect Parent isn't the only publication that is willing to pay for book reviews. If you always have your nose in a book, take a look at this list of ways to get paid to read.
4. The New Yorker
The New Yorker was founded as a weekly magazine all the way back in 1925, meaning that it's coming up on celebrating its 100-year anniversary. Well known for its commentaries on popular culture and eccentric U.S. culture, as well as its inclusion of short stories, modern fiction, literary reviews, and more, being published in The New Yorker would be a dream come true for many freelancer writers.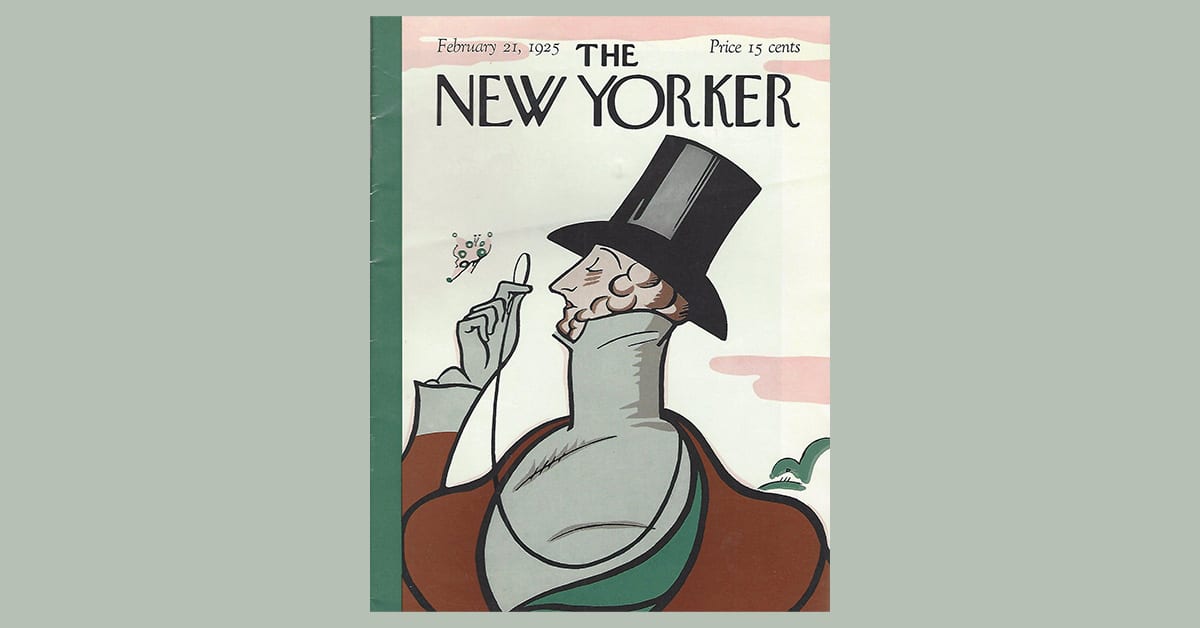 If you've always felt that your strongest skills lay in the world of comedy, you'll want to check out their section Shouts & Murmurs, where recent posts are titled things like:
"Is Not Drinking a Problem For You?"
"Brokeback Mountain in Manhattan"
"My Upstate Fantasy Life"
"Upcoming Landmarks in Artificial Intelligence"
"How to Tell If You're in a TV Show"
This is a place for satire and humorous fiction, not essays. As with any other publication, you'll want to spend some time really getting to know the magazine and the specific section before you pitch your idea.
Pay: Varied based on the assignment
5. Mother.ly
Mother.ly is another place where parents can find some much-needed comic relief. Do you feel like you have what it takes to tell a personal narrative or write an essay that offers parenting advice with a healthy serving of humor? If so, consider sending in your pitch.
Pay: $50 and up per article or assignment
Are you searching for publications that pay really well? Take a look at our list of more than twenty-one magazines that pay $500 or more per article.
6. The Funny Times
The Funny Times has been around for more than 30 decades and has managed to squeeze by without ever letting its publication get filled up with advertisements.
Are you interested in writing for an outlet that is 100% dedicated to humor? If so, this is one of the first places you'll want to explore.
The Funny Times welcomes articles and stories that poke fun at the following:
News
Politics
Food
Relationships
Environmental issues
Death
Work
Pets
Religion
Business
The human condition
As you can tell from this list, pretty much nothing is off-limits over at The Funny Times.
7. Saturday Evening Post
The Saturday Evening Post has had a seriously impressive run as a magazine, with its first issue being published all the way back in 1897. There's a good chance you're familiar with their famous Normal Rockwell covers, but you might not know that they have a regular humor feature known as The Lighter Side.
Just with other publications, you'll want to make sure that you spend some time with the magazine and The Lighter Side section before sending in your pitch to the editorial team. The more tailored your piece is to the tone and vibe of the publication, the more likely you'll receive an assignment.
Pay: $25 and up per assignment
8. Reader's Digest
Reader's Digest is another classic American magazine that has been around for a long time-- the first issue came out in 1920. If you remember seeing a copy of Reader's Digest on your grandparent's coffee table, it's worth noting that a lot has changed for the magazine in the last several decades. They've worked hard to stay modern and compete with other lifestyle and general interest publications, meaning they are still going strong after more than 100 years.
The magazine includes a regular feature where funny stories, quotes, gags, and jokes are published. Considering how short these pieces can be, the pay rate is very good.
Pay: Between $25 and $100 per assignment
Are you a creative person that is equally comfortable writing comedic prose as you are writing touching poetry? Check out this list of more than fourteen ways to make money writing poems.
9. Minnesota Monthly
Minnesota Monthly is a magazine that covers, you guessed it, Minnesota. If you're a resident or an admirer of the Twin Cities, the North Star State, and the Upper Midwest that has a knack for humor, you might consider pitching this monthly publication.
According to the editorial team, freelancers will have their best shot at being published n the magazine by pitching stories for one of their True North or First-Person features. However, if you're hoping to write a piece that thickly lays on the humor, you won't want to send just a query letter but instead a full manuscript.
Pay: Rates depend on the specific assignment
10. Guide
Guide is a magazine that is geared toward tweens and teens (aka kids between the ages of 10 and 14) that comes from a Christian angle. While not specifically a humor magazine, the publication recognizes that a little humor can be a great way to help kids of this age range build confidence and learn lessons during some of the most difficult years of adolescence.
This isn't a place for one-liners, but instead is somewhere you can pitch lighthearted stories that will be funny to kids. Stories are normally between 450 and 1,200 words.
Pay: Ranges from $0.07 to $.010 per word
Are you new to the world of freelance writing? Check out our guides to finding entry-level writing jobs, the best payment methods for freelancers, choosing the best author writing style, and self-publishing books on Amazon.
11. Funds for Writers
Funds for Writers is a website dedicated to helping freelance writers make money writing. If it doesn't all start feeling a bit to meta, you might consider pitching a guest post for the site about your experience as a freelancer.
Make sure you check out the guidelines before you send anything over, and take the time to read through all of the tips they list to help you improve your chances of being published. One of the things they note is including "a dash of humor, if possible; a positive note and a happy ending."
12. enRoute
enRoute is the magazine for Air Canada, which isn't exactly a magazine that is specifically dedicated to humor and comedy.
That being said, their writer guidelines state that:
"We engage our audience through intelligent writing, insight, humour and spot-on service journalism..."
Comedy isn't known for being a high-paying field, but it's hard to turn your nose up at the pay rate here-- $1 CDN per word.
13. Chicken Soup for the Soul
Chicken Soup for the Soul is another classic American publication that is basically a household name. Getting published in Chicken Soup for the Soul isn't just an accomplishment since it's such a famous organization, but it also pays quite well.
The goal of Chicken Soup for the Soul is to share inspiration, hope, and happiness. Sound like something you could pull off? If so, why not give it a shot?
Pay: $250 per article of 1,200 words or fewer.
14. Barrelhouse
Barrelhouse is a print and online literary magazine that tries to "bridge the gap between high-brow literary tastes and the mid-brow appreciation of daily joys like good music, bad television, and a decent hot dog."
If you love the idea of writing about good literature with a humorous tone, this is definitely a place you're going to want to check out.
Pay: $50 per assignment. Each one is typically under 8,000 words
Comedy Writing Jobs: Other Places to Look
Alright, now that we've looked at some specific magazines and sites that are known to pay for comedy writing, let's explore some other methods for making money writing comedy and humor. After all, submitting pitches for individual articles or assignments isn't the only way to make money tickling people's funny bones.
Here are some other options:
Writing humorous marketing copy and advertisements for brands
Starting your own comedy blog
Writing comedic sketches for theater groups or comedy troupes
Writing jokes for stand-up comedians
Writing comedy for late-night talk shows, sitcoms, or TV shows
Writing funny greeting cards for companies that pay for witty, humorous cards
Ghostwriting material for comedians or public figures
Writing funny dialogue for interactive media or video games
Writing humor sketches for YouTube content creators or other platforms
Working with comedians to help them craft funny autobiographies or memoirs
Tips For Making Money Writing Comedy
Few people will tell you to get into comedy writing to get rich quickly. That being said, if you feel like you were born to put smiles on the faces of people around the world, you might find that you can make a name for yourself as a humor writer.
If you're able to land some freelance comedy writing jobs for magazines, newspapers, blogs, and online sites that are either entirely focused on humor or at least appreciate a good joke here and there, you'll want to keep the following tips in mind:
Don't skimp when you're reading the guidelines: Don't waste your time by writing and sending in a pitch that's going to be rejected simply because it doesn't follow the stated guidelines of the publication. Take the time to learn the rules and make sure you follow them so you have the best possible shot of being given an assignment.
Get to know the publication like the back of your hand: Every magazine, blog, or publication has its own tone, voice, and vibe. No matter how awesome your pitch is, you won't receive assignments if you aren't able to tailor each concept to the publication you want to be published in. Take the time to study current and back issues and try to put yourself in the shoes of the editor.
Make sure your pitch is perfect: Sometimes, it's easy to pull the trigger too quickly and send over your pitch before you've given it a thorough look-over. It's best to walk away for a little while and return to your pitch before sending-- it's a lot easier to see mistakes or realize that you want to make changes when you've had a little space from your work.
View all feedback as useful: Rejection is, for better or for worse, a part of the game when it comes to both freelance writing and comedy. If you get shot down, don't throw in the towel. Whenever possible, try to get feedback from editors about why you weren't selected and use that information to get better and better over time.
Don't give up! Freelance writing is essentially a numbers game. Do not get "oneitis," where you fixate on one publication and feel completely dejected when you never hear back. You are increasing your chances of receiving an assignment every time you send out a pitch, so don't slow down and don't give up.
Are You Ready to Start Making Money Writing?
Though there are only a handful of publications that are 100% dedicated to comedy, satire, and humor, there are a lot of sites, magazines, and companies that are looking for writers that know how to put a smile on the faces of their audience. Whether you want to become a contributor to major publications like The Saturday Evening Post or The New Yorker, or you're more interested in marketing yourself as a copywriter with a flair for the funny, there are lots of opportunities to exercise your funny bone and make some money to boot.
Whether you're just starting your journey into the world of freelance writing or you're a veteran writer that's ready for some new clients, you'll want to check out our Freelance Writing Jobs board. With brand new posts every day from clients across industries and niches, our job board is one of the fastest and easiest ways to get some new gigs.