Inspiration can be a tricky thing-- sometimes you feel overwhelmed with the urge to create while other times your mind feels dull and empty no matter what you do.
There are lots of things you can do to spark creativity and invite the muse into your writing sessions, including listening to music, trying new things, going out into nature, reading, practicing mindfulness, and so much more.

Another powerful source of inspiration is reading quotes by great authors, artists, and creatives ranging from ancient times to the modern day. You can revisit this collection of more than 101 writing quotes anytime you are looking for a little creative boost.

Consider taking note of any quotes that really strike a chord with you-- even if you can't quite put your finger on why. Save them in a notebook or a document on your computer, or even print some of them out to hang on your wall.
Writing Quotes About Overcoming Writer's Block
If you've ever found yourself staring at a blank page with a mind that feels just as empty, you know what writer's block feels like. Writer's block can be caused by any manner of issues, including anxiety, anger, apathy, self-doubt, perfectionism, and so much more.
Check out what some of the great writers and minds of history have to say about breaking through to the other side and just getting started.
1. "The secret of getting ahead is getting started."

2. "The scariest moment is always just before you start."

- Stephen King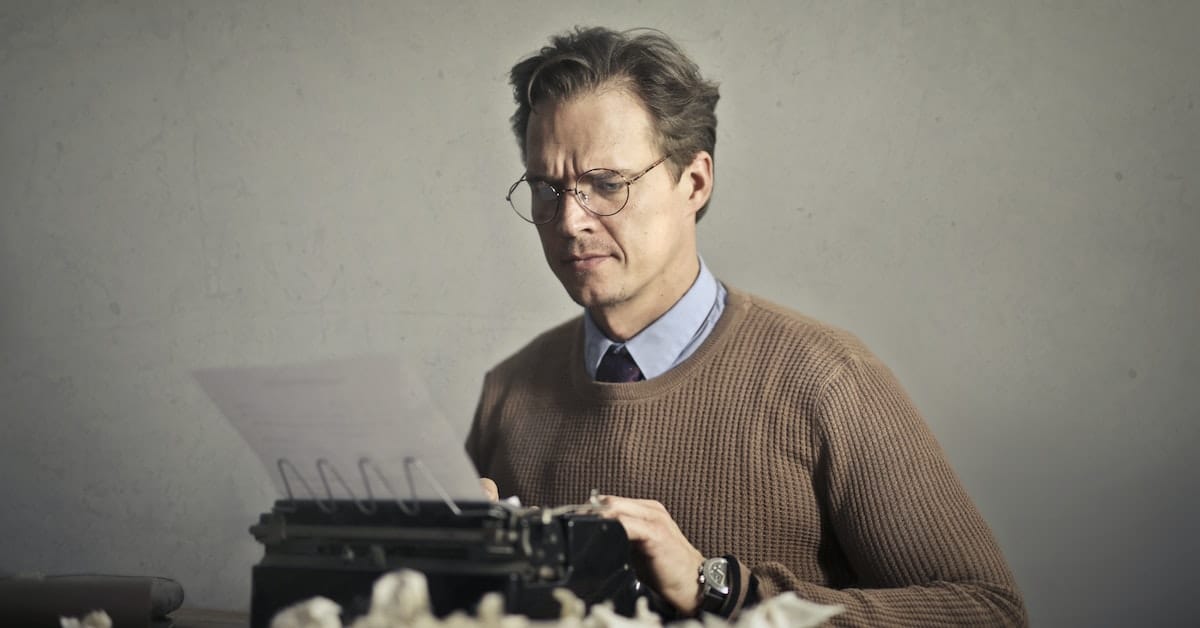 3. "Start writing, no matter what. The water does not flow until the faucet is turned on."

- Louis L'Amour

4. "There is no such thing as writer's block. That was invented by people in California who couldn't write."

- Terry Pratchett

5. "You can't wait for inspiration. You have to go after it with a club."

- Jack London

6. "You can't use up creativity. The more you use, the more you have."

- Maya Angelou

7. "The only way to write is to write. You have to write your way out of the block."

- Jodi Picoult

8. "You write your first draft with your heart, and you rewrite with your head."

- James Ellison

9. "You don't have to be great to start, but you have to start to be great."

- Zig Ziglar

10. "The art of writing is the art of discovering what you believe."

- Gustave Flaubert
Are you considering a career in freelance writing? Take a look at our guides to greeting card writing jobs, websites where you can get paid to write blogs, the best content mills, and choosing an author writing style.
Quotes About Perseverance and Discipline
It's easy to assume that we should be struck with the creative desire every time we write-- lit with a fire from within that moves our fingers across the keyboard without us hardly having to give it a thought.
If you ask a lot of the best writers from history, though, this really isn't the case. You have to sit down to write over and over again if you want to succeed as an author, even when the muse seems to have lost your address.
11. "A professional writer is an amateur who didn't quit."

12. "Talent is cheaper than table salt. What separates the talented individual from the successful one is a lot of hard work."

- Stephen King

13. "You fail only if you stop writing."

- Ray Bradbury

14. "Success is stumbling from failure to failure with no loss of enthusiasm."

- Winston Churchill

15. "The difference between a successful person and others is not the lack of strength or knowledge, but rather the lack of will."

- Vince Lombardi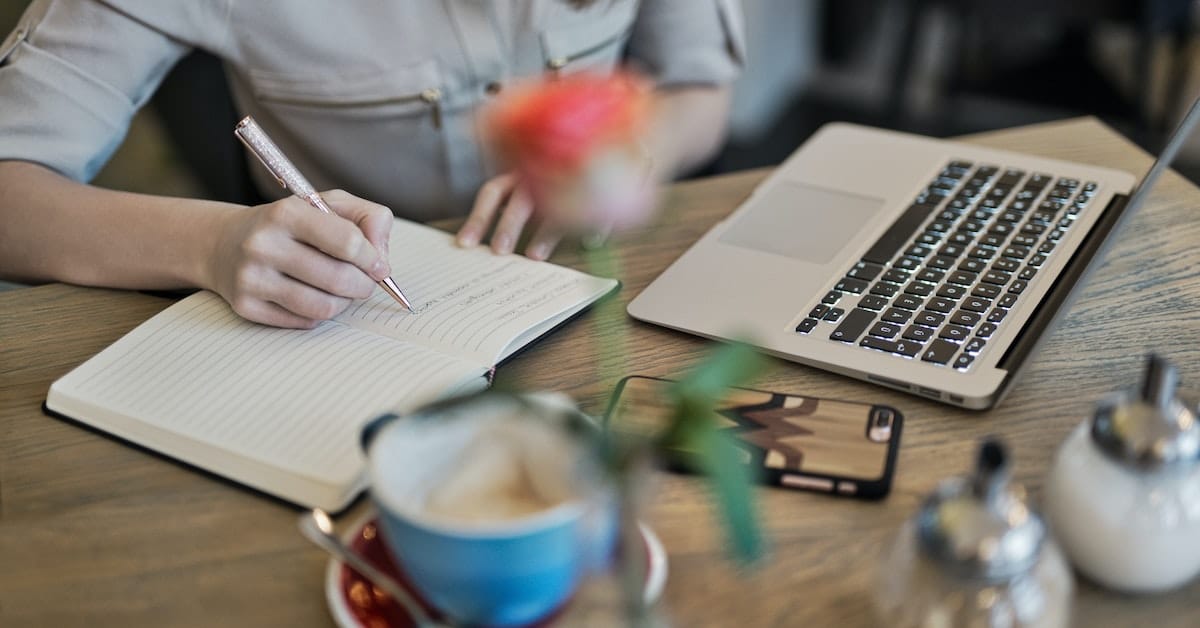 16. "The way to get started is to quit talking and begin doing."

- Walt Disney

17. "The beautiful part of writing is that you don't have to get it right the first time, unlike, say, a brain surgeon."

- Robert Cormier

18. "Writing novels is the hardest thing I've ever done, including digging irrigation ditches."

- Thomas Harris

19. "It does not matter how slowly you go, as long as you do not stop."

20. "The harder I work, the luckier I get."

- Samuel Goldwyn

21. "You can always edit a bad page. You can't edit a blank page."

- Jodi Picoult

Does reading quotes from professional writers make you want to chase your dream of making money writing? If so, make sure you head over to our Freelance Writing Jobs board where you can find fresh posts for writing jobs every day.
Inspirational Quotes About Embracing Creativity
When writing, it's easy to think about the final outcome or what other people will think about it. Maybe we want to fashion ourselves as the next Mark Twain or Stephen King, or perhaps we have our heart set on having our book reviewed in the New York Times.
When you're working, you need to let go of these expectations and fixations on certain outcomes. Otherwise, you'll struggle to really tap into your creative stream.
22. "Creativity is the spark of life that gives us purpose and passion."

- Elizabeth Gilbert

23. "Imagination is everything. It is the preview of life's coming attractions."

- Albert Einstein

24. "Creativity is the power to connect the seemingly unconnected."

25. "Don't think. Thinking is the enemy of creativity. It's self-conscious, and anything self-conscious is lousy. You can't try to do things. You simply must do things."

- Ray Bradbury

26. "Every secret of a writer's soul, every experience of his life, every quality of his mind, is written large in his works."

- Virginia Woolf

27. "Creativity takes courage."

- Henri Matisse

28. "And by the way, everything in life is writable about if you have the outgoing guts to do it, and the imagination to improvise. The worst enemy to creativity is self-doubt."

- Sylvia Plath

29. "Being a writer is not just about typing. It's also about surviving the rollercoaster of the creative journey."

- Joanna Penn

30. "Creativity is a wild mind and a disciplined eye."

- Dorothy Parker

31. "Creativity is inventing, experimenting, growing, taking risks, breaking rules, making mistakes, and having fun."

- Mary Lou Cook

32. "It's not what you look at that matters, it's what you see."

- Henry David Thoreau
Writing Quotes About Finding Inspiration
Just because you should apply dedication and discipline to your writing practice doesn't mean you can't try and stir up inspiration. At the same time, many greats like Henri Matisse and Pablo Picasso, advise us to get to work and the inspiration will show up when it does.
33. "Amateurs sit and wait for inspiration. The rest of us just get up and go to work."

- Stephen King

34. "Don't wait for inspiration. It comes while working."

- Henri Matisse

35."Ideas are like rabbits. You get a couple and learn how to handle them, and pretty soon you have a dozen."

36. "We have to continually be jumping off cliffs and developing our wings on the way down."

- Kurt Vonnegut

37. "If you haven't found it yet, keep looking."

- Steve Jobs

38. "Inspiration exists, but it has to find you working."

- Pablo Picasso

39. "Inspiration is a guest that does not willingly visit the lazy."

- Pyotr Tchaikovsky

40. "Muses work all day long and then at night get together and dance."

- Edgar Degas

41. "Cheat your landlord if you can -- and must -- but do not try to shortchange the Muse."

- William S. Burroughs

42. "There are, it seems, two muses: The Muse of Inspiration, who gives us inarticulate visions and desires, and the Muse of Realization, who returns again and again to say, 'It is yet more difficult than you thought.' It may be that when we no longer know what to do, we have come to our real work and when we no longer know which way to go, we have begun our real journey."

- Wendell Berry

43. "There is no place for grief in a house which serves the Muse."

- Sappho

44. "The Muse visits during the process of creation, not before."

- Roger Ebert

45. "The muses are ghosts, and sometimes they come uninvited."

- Stephen King

46. "A cheerful life is what the Muses love. A soaring spirit is their prime delight."

- William Wordsworth
Quotes About the Writing Process
Are you looking for some inspiration regarding the actual practice of writing? Everyone from Ernest Hemingway to Anton Chekhov have some good advice for writers of all experience levels, helping you tap into your own voice and the story you really want to tell.
47. "Don't tell me the moon is shining; show me the glint of light on broken glass."

- Anton Chekhov

48. "There is nothing to writing. All you do is sit down at a typewriter and bleed."

- Ernest Hemingway

49. "The two most engaging powers of an author are to make new things familiar, familiar things new."

- William Makepeace Thackery

50. "To produce a mighty book, you must choose a mighty theme."

- Herman Melville

51. "Any writer worth his salt writes to please himself...It's a self-exploratory operation that is endless. An exorcism of not necessarily his demon, but of his divine discontent."

- Harper Lee

52. "If there's a book you really want to read, but it hasn't been written yet, then you must write it."

- Toni Morrison

53. "You have to write the book that wants to be written. And if the book will be too difficult for grown-ups, then you write it for children."

- Madeleine L'Engle

54. "Writing is easy. All you have to do is cross out the wrong words."

- Mark Twain

55. "Read, read read. Read everything."

- William Faulkner

56. "Either write something worth reading or do something worth writing."

- Benjamin Franklin

57. "It's none of their business that you have to learn how to write. Let them think you were born that way."

- Ernest Hemingway

58. "Close the door. Write with no one looking over your shoulder. Don't try to figure out what other people want to hear from you; figure out what you have to say. It's the one and only thing you have to offer."

- Barbara Kingsolver

59. "When I sit down to write a book, I do not say to myself, 'I am going to produce a work of art.' I write it because there is some lie that I want to expose, some fact to which I want to draw attention, and my initial concern is to get a hearing."

- George Orwell

60. "The role of a writer is not to say what we all can say, but what we are unable to say."

- Anais Nin

61. "Writing is like driving at night in the fog. You can only see as far as your headlights, but you can make the whole trip that way."

- E. L. Doctorow

62. "Almost all good writing begins with terrible first efforts. You need to start somewhere."

- Anne Lamott

63. "First, find out what your hero wants, then just follow him."

- Ray Bradbury

64. "Easy reading is damn hard writing."

-Nathanial Hawthorne
Inspirational Quotes About Self-Expression and Authenticity
Many types of writing are ultimately a form of self-expression, and some of the most successful books of all time have been a reflection of the genuineness and authenticity of the author.
If you try to force your writing to sound like anyone other than you, it's not going to be as strong as if you can capture you're own unique perspective. Take some advice from highly successful and self-actualized people and figure out how to be you through your writing.
65. "Self-expression is the dominant necessity of human nature."

- Dale Carnegie

66. "Insist on yourself; never imitate. Your own gift you can offer with the cumulative force of a whole life's cultivation, but of the adopted talent of another, you have only an extemporaneous, half possession."

- Ralph Waldo Emerson

67. "Don't compromise yourself. You are all you've got."

- Janis Joplin

68. "Face the facts of being what you are, for that is what changes what you are."

- Soren Kierkegaard

69. "Go toward self-actualization rather than self-image actualization... Search within... for honest self- expression."

- Bruce Lee

70. "Self-expression must pass into communication for its fulfillment."

- Pearl S. Buck

71. "We have to dare to be ourselves, however frightening or strange that self may prove to be."

- May Sarton

72. "The privilege of a lifetime is to become who you truly are."

- Carl Jung

73. "The most common form of despair is not being who you are."

- Soren Kierkegaard

74. "I write because I don't know what I think until I read what I say."

- Flannery O'Connor

75. "Don't think about making art, just get it done. Let everyone else decide if it's good or bad, whether they love it or hate it. While they are deciding, make even more art."

- Andy Warhol

76. "The only way to do great work is to love what you do."

- Steve Jobs

77. "Fill your paper with the breathings of your heart."

- William Wordsworth

78. "I write entirely to find out what I'm thinking, what I'm looking at, what I see and what it means. What I want and what I fear."

- Joan Didion

79. "Don't be satisfied with stories, how things have gone with others. Unfold your own myth."

- Rumi

80. "To gain your own voice, you have to forget about having it heard."

- Allen Ginsberg

81. "There is no greater agony than bearing an untold story inside you."

- Maya Angelou

82. "No tears in the writer, no tears in the reader. No surprise in the writer, no surprise in the reader."

- Robert Frost

83. "The most authentic thing about us is our capacity to create, to overcome, to endure, to transform, to love, and to be greater than our suffering."

- Ben Okri

84. "Be yourself; everyone else is already taken."

- Oscar Wilde
Quotes About Writing as a Tool for Change
Though writing is a tool of self-expression, it's also something that can legitimately change the way others think. If you're able to impact enough people with your words, it's possible you could change the world.
85. "The pen is mightier than the sword."

- Edward Bulwer-Lytton

86. "I am a writer and I believe in the power of words to change the world."

- Terry Tempest Williams

87. "Words can be like X-rays if you use them properly—they'll go through anything. You read and you're pierced."

- Aldous Huxley

88. "The written word is the strongest source of power in the world."

- Ayn Rand

89. "Writing is a form of activism because it encourages people to question, to challenge, and to imagine alternatives."

- Arundhati Roy

90. "Writing is not just about entertainment; it's about making a difference."

- Jodi Picoult

91. "Writers can change the world with a pen, and no weapon is mightier."

- José Rizal
Writing Quotes About Overcoming Fear and Doubt
Fear and doubt can hang on your shoulders when you sit down to write. It can be useful to remind yourself that no one in the world has to see what you're writing if you don't want them to-- this can liberate you to write in an uncensored, honest, and free-flowing way.
Writing takes courage, but you are courageous!
92. "You gain strength, courage, and confidence by every experience in which you really stop to look fear in the face."

- Eleanor Roosevelt

93. "Fear is a reaction. Courage is a decision."

- Winston Churchill

94. "Fear is inevitable, I have to accept that, but I cannot allow it to paralyze me."

- Isabel Allende

95. "Our doubts are traitors and make us lose the good we oft might win by fearing to attempt."

- William Shakespeare

96. "When you doubt your power, you give power to your doubt."

- Honore de Balzac

97. "Believe you can and you're halfway there."

- Theodore Roosevelt

98. "Do one thing every day that scares you."

- Eleanor Roosevelt
Inspirational Quotes About Seeking Growth and Improvement
If you're sitting down to write for the first time, you shouldn't want to write the ultimate masterpiece of your life. The most self-actualized writers in history have understood that they were on a path of continual growth and improvement, and you can be, too.
99. "I'm a better writer than I was a few years ago, but I'm not as good as I'm going to be."

- Neil Gaiman

100. "The desire to write grows with writing."

- Desiderius Erasmus

101. "Writing, to me, is simply thinking through my fingers."

- Isaac Asimov

102. "I'm still learning."

- Michelangelo

103. "Don't be afraid of new ideas. Be afraid of old ideas. They keep you where you are and stop you from growing and moving forward. Concentrate on where you want to go, not on what you fear."

- Anthony Robbins

104. "It's never too late to be who you might have been."

- George Eliot

105. "If you want to be a writer, you must do two things above all others: read a lot and write a lot."

- Stephen King

106. "An artist's career is always a work in progress."

- Damien Hirst

107. "Art should comfort the disturbed and disturb the comfortable."

- Cesar Cruz

108. "Art enables us to find ourselves and lose ourselves at the same time."

- Thomas Merton

109. "I'm always thinking about creating. My future starts when I wake up every morning... Every day I find something creative to do with my life."

- Miles Davis

110. "I am seeking, I am striving, I am in it with all my heart."

- Vincent van Gogh

111. "I am always doing that which I cannot do, in order that I may learn how to do it."

- Pablo Picasso

Are you ready to turn your creative hobby into a well-paying career? Check out our guides to high-paying freelance writer niches, magazines that pay $500+ per article, and how to find entry-level writing jobs.
More Inspirational Writing Quotes
Finally, let's finish off with some writing quotes from some great authors about the craft itself and the process of writing.
112. "We are all apprentices in a craft where no one ever becomes a master."

- Ernest Hemingway

113. "I do not over-intellectualise the production process. I try to keep it simple: Tell the damned story."

- Tom Clancy

114. "Protect the time and space in which you write. Keep everybody away from it, even the people who are most important to you."

- Zadie Smith

115. "You get ideas from daydreaming. You get ideas from being bored. You get ideas all the time. The only difference between writers and other people is we notice when we're doing it."

- Neil Gaiman

116. "Doing it all the time, whether or not we are in the mood, gives us ownership of our writing ability. It takes it out of the realm of conjuring where we stand on the rock of isolation, begging the winds for inspiration, and it makes it something as do-able as picking up a hammer and pounding a nail. Writing may be an art, but it is certainly a craft. It is a simple and workable thing that can be as steady and reliable as a chore."

- Julia Cameron

117. "When asked, 'How do you write?' I invariably answer, 'one word at a time'."

- Stephen King

118. "Exercise the writing muscle every day, even if it is only a letter, notes, a title list, a character sketch, a journal entry. Writers are like dancers, like athletes. Without that exercise, the muscles seize up."

- Jane Yolen

119. "Just write every day of your life. Read intensely. Then see what happens. Most of my friends who are put on that diet have very pleasant careers."

- Ray Bradbury

120. "A person is a fool to become a writer. His only compensation is absolute freedom. He has no master except his own soul, and that, I am sure, is why he does it."

- Roald Dahl

121. "Writing is its own reward."

- Henry Miller
Ready to Turn Your Creativity Into Cash?
After this massive list of writing quotes to help inspire you, there's a good chance you feel the muse knocking on your door. Whether you want to write a poem for your friend's birthday or you're ready to start on that novel you've been talking about, consulting with the great minds of history about writing, hard work, discipline, creativity, and other topics can be a great way to tap into the creative stream.
At the same time, writing is a skill that you can turn into a well-paying career. If you're interested in making some extra money on the side or you want to become a full-time freelancer, finding awesome clients has never been easier.
For fresh posts everyday from clients looking for writers, make sure you check out our Freelance Writing Jobs board.