You can generally get paid to write essays of two different types: academic essays and personal essays.
If you're writing academic essays, it's worth noting that you might be writing school papers for people that are turning them in as their own writing. Personal essays, on the other hand, are published in your name in online or print magazines and periodicals.

There are companies that will pay writers for academic essays. Still, it's important to scrutinize them and validate their authenticity before signing up, as this is an industry that is prone to scammers. You can also pitch magazines and periodical ideas for personal essays, which can fetch high pay rates and get your name in front of a large audience.
In this article, we'll take a look at a number of companies that are reported to be reputable academic writing sites, as well as sites that welcome submission pitches for personal essays.
Sites That Pay For Academic Essays
If you are interested in writing academic essays for pay, you will want to stay on your toes and make sure you steer clear of scam sites. This is an industry that con artists are drawn to, and the last thing you want to do is start writing essays for free before determining that the company isn't as legit as they first appeared.
Are you thinking about applying to work for a high-volume content writing company? Make sure you check out our guide to content mills before you start sending out applications.

1. Freelance Writing Jobs
The Freelance Writing Jobs board is a great place to look for writing jobs that pay well-- no matter whether you're looking to write academic essays, personal essays, blogs, articles, product descriptions, or more.
Before we take a look at a number of companies and sites that pay writers for essays, we wanted to take a moment and let you know about our jobs board. Specifically designed to help writers and clients connect, you'll find that there are fresh posts for high-paying gigs listed every day! Whether you're looking for a one-off job or you're hoping to create an ongoing relationship with a client, there's a little bit of everything on our job board.
2. Academic Writers Online
Academic Writers Online is one of the many sites where you can get paid to write essays.
They are reported to pay between $9 and $15 per page, and payments are issued twice a month.
The application process is free through this company and involves sending over writing samples and a resume or CV. They receive hundreds of applications every day, but they try to respond to all applications within just two or three business days. In some cases, it can take up to five business days to hear back.
Most of the customers that hire Academic Writers Online are businessmen, bloggers, site owners, and students, according to the company. Writers are responsible for taking care of writing, editing, and/or proofreading tasks.
When you work for Academic Writers Online, you can choose to write as little or as much as you want. The average deadline for essays here is one to two days, but some of them might have deadlines ranging from a few hours to several months.
3. AdvancedWriters
Advanced Writers works with a pretty large team of writers who help their clients write everything from research papers to case studies. Unfortunately, they are not transparent about the rates that they offer writers, and it appears that they may not pay as generously as some of the other sites on our list.
Judging from reviews of the services on other sites, it seems that Advanced Writers charges $15 per page for essays of any type, and the rate can go up to $21 per page for theses or dissertations. Depending on what percentage goes to the writers, you'll have to decide for yourself whether this is an opportunity you want to take advantage of.
Are you wondering how else you can make money online? Be sure to check out our list of more than twenty websites that pay great rates to writers.
4. PaperHelp
Paper Help requires that writers complete a writing test and submit a resume via email in order to apply. If you are accepted, you'll first begin at a lower pay rate during a probation period in order for the company to determine whether you are a good fit. Over time, you can work your way up and start earning a higher price per page.
Though Paper Help doesn't advertise the rates that they pay writers, they are one of the better-reviewed academic essay writing services out there. Pricing depends on the academic level, the type of service, the type of paper, and the length of the essay, in addition to how quickly clients need the paper to be completed.
Their prices start as low as $12 per page for high school-level papers and start at $20 per page for professional-level essays.
5. Essaypro
EssayPro has a fairly thorough hiring process in order to ensure that they are able to offer high-quality essays and papers to their clients. As a part of the application process, they will need proof of identity, diploma verification, and writing samples.
They will also give you a test assignment before you are permitted to begin a trial period. One of the things that is unique about this service is that you can set your own rates and choose your own assignments. They pay twice a month, once on the 15th and once on the last day of the month.
Rather than being assigned essays, when you work with Essaypro, you have to bid on orders that customers place.
Your pay rate will increase if you successfully follow directions and turn in your essays on time.
Do you love reading as much as you love writing? Check out this list of more than ten ways you can get paid to read books.
6. Writing Creek
Writing Creek is another site you can use to make money writing academic essays.
They pay between $4 and $12 a page, with the pay rate depending on your experience.
They pay twice a month and always have assignments available, meaning that you can work as much or as little as you want. They advertise that writers can begin earning money in as little as three days. In order to work with them, you'll need to:
Complete a skills survey
Take a qualification test
Submit a sample essay
Offer proof of identification
They ask that their writers have the following skills:
Advanced grasp of the English language
Proficiency in a particular area of study
Excellent communication skills
The ability to write original content
The ability to conduct research
When you read the reviews for Writing Creek from other writers, you find that they are extremely mixed. Some go as far as to say that this service is a scam, while others give five stars and rave reviews for the company. You will want to proceed with caution with any of these sites because the academic essay-writing industry is, unfortunately, a place where there are plenty of scammers.
7. EssayShark
Essay Shark is a site where freelancers can register and then bid on projects that interest them.
They are reported to pay anywhere between $5 and $15 a page for essays.
Glassdoor reports that freelance writers, on average, make $4,615 per month with Essay Shark, but how much you take home is obviously going to depend on how much you work.
Though you need to be skeptical of any companies that claim to pay writers for academic essays because it is an industry where scammers abound, EssayShark is one of the sites that has abundant rave reviews from both writers and clients.
As I've been driving home over and over, you need to be very careful with these academic essay writing sites. To Essay Shark's credit, they have some of the best reviews of any of the companies on our list.
Sites That Pay For Personal Essays
If you don't love the idea of writing essays for people in high school, undergraduate, or graduate school, or if you simply aren't psyched about the idea of writing academic essays, turn your head in the direction of these seven sites that pay great rates for personal essays.
A personal essay is a piece of autobiographical nonfiction that shares a thought-provoking, interesting, entertaining, or humorous story with readers. These are pieces that are drawn from the personal experience of the author.
Some of these publications are going to be seriously competitive (New York Times, we're looking at you,) but that doesn't mean it's not worth a shot.
New to writing and wondering how to break into the game? Learn how to find entry-level writing jobs for beginners in this recent post.
1. Bustle
Bustle is an online American women's magazine that has been around for nearly a decade. Focusing on topics like celebrities, beauty, and fashion trends while also touching upon politics and news, they accept pitches for personal essays as well as:
First-person pieces
Interviews
Experiments and trials
Profiles
They state that they will also consider reported feature ideas about lifestyle, fashion and beauty, and entertainment and culture so long as they are "conversation-making."
Though Bustle doesn't state their pay rate in their submission guidelines, other sites report that they pay $0.25 per word.
Is it time for you to make your own writer website to help market your writing services? Make sure you check out some of the best writer sites for inspiration. While you're at it, take a look at our guide to building a writer's portfolio.
2. New York Times Modern Love
While The New York Times needs no introduction, you might not know about the New York Times Modern Love column. This is a highly competitive place to have your writing published, as you might imagine. There are tons of respected and well-known writers that have struggled to have their pieces published here, but that doesn't mean there's no hope!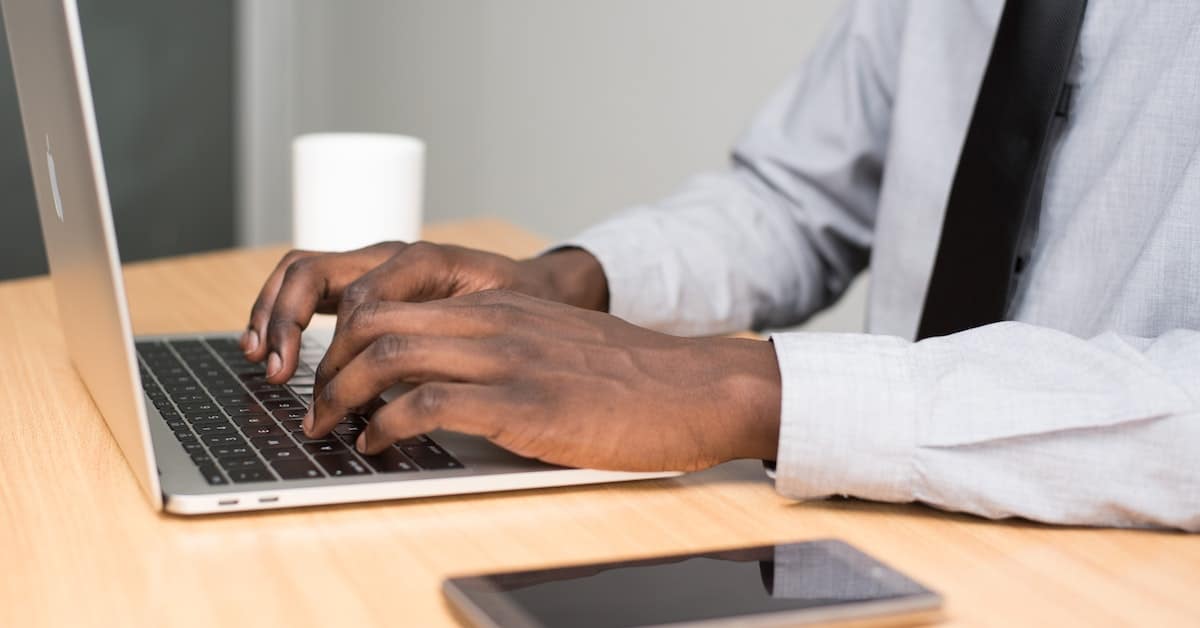 Apparently, about 8,000 submissions are made to the Modern Love column every year. If you want to try and become one of the 1% of applicants that actually has a personal essay published here, you'll want to study the column extensively.
How much do they pay if you are able to get your essay published, you ask? According to some sources, they pay $300 per 1,500 to 1,700-word essay, which amounts to about $0.17 to $0.20 per word.
3. The Sun
Based out of Chapel Hill, North Carolina, The Sun is a magazine that publishes:
Personal essays
Poems
Short stories
Black and white photography
With both a print and an online monthly magazine, this is a very well-respected magazine that pays quite well. There is definitely a certain *vibe* to the magazine, so you'll want to check it out before submitting a pitch. Here is how they describe what they are looking for in their submission guidelines:
We're looking for narrative writing and evocative photography from all over the world. Send us work that maps the human landscape, where the light catches on the faintest joy, where darkness sometimes threatens to overwhelm, and where ✗ never marks the spot because the truth is never so simple.
The Sun is happy to publish both award-winning writers and first-time authors. With 60,000 print subscribers and thousands more people that visit their website, this is an awesome place to get your name out there.
Their rates depend on the type of piece you're writing-- for personal essays, and they pay $200 and up based on the number of pages. This is the same rate they offer for fiction and poetry.
4. Practical Wanderlust
Practical Wanderlust is a site where you can submit pitches for travel writing, but they are pretty specific in terms of the type of travel article they're looking for.
This is a site that really focuses on providing practical and informative details for people that might want to visit the same locations you're discussing. Though they love it when you include personal anecdotes in your article, they don't want the whole thing to be all about your personal experience. The focus should be on providing an informative travel resource.
On their submission guidelines page, you can find a list of destinations they are currently interested in receiving pitches for. As of May 2023, these include the United States, Canada, Mexico, and Europe, and they've outlined specific states in the U.S. that they are currently prioritizing.
If they decide that your pitch seems like a great fit for their site, you can receive $300 for a 3,000-word piece.
They really look for articles that will make the reader laugh, and you'll want to become familiar with all of their guidelines before taking the time to send a pitch.
5. The Smart Set
The Smart Set is published through Drexel University, a private research university located in Philadelphia. This magazine covers just about everything-- from medicine and sports to literature and food. The publication is named after the literary magazine that was edited by H. L. Menken and George Nathan at the turn of the century, and they strive to publish high-quality writing and photography across genres.
Some of the genres they publish include:
Personal and critical essays
Reportage
Memoirs
Travel writing
Stories
When it comes to personal essays, they are usually looking for pieces that are between 1,000 and 3,000 words.
The pay rate is reported to be $0.07 per word, meaning a 3,000-word article could fetch you $210.
6. The Change Agent
The Change Agent publishes their Calls for Articles on their "Write For Us!" page, which you can get to by following the link at the beginning of the sentence. Along with the themes that they are seeking articles and essays about, they include a deadline for when submissions must be sent in.
As of May 2023, the themes are:
Overcoming Obstacles
Finding Balance
Support and Inspiration
This magazine focuses primarily on the topic of adult education. They suggest that the articles are between 200 and 1000 words in length.
They state that they pay $50 per article, but that payment comes in the form of a gift card.
Are you wondering what the best way to get paid as a freelancer is? Take a look at our guide to freelancer payment methods.
7. Slate
Slate is an online magazine that covers a wide range of topics, including politics, current affairs, and culture. They've been around since 1996 and are a well-known online periodical that offers pointers for new writers in their "how to pitch Slate" guidelines.
They ask that you become familiar with the magazine so you know what type of pieces they publish, and welcome pitches in the following departments:
Culture
Features and Long-Form
Health and Science
Human Interest
News/Politics and Jurisprudence
Tech
Business
Sports
If you're most interested in pitching personal essays, you'll likely be sending your info to the Human Interest and News/Politics & Jurisprudence departments depending on the topic at hand. You can also submit pitches for literary essays to the Culture Department.
Slate doesn't state how much they pay writers on their submission guidelines, but other outlets report that they pay about $300 for a 1,000 to 2,000-word op-ed.
Are You Ready to Make Money Writing?
There are lots of different ways to make money writing online, and one of the great things about being a freelance writer is that you can have a lot of variety in your work.
You might choose to write essays for pay, but you can also write articles, blogs, white papers, website copy, product descriptions, poetry, case studies, and more.
If you're interested in writing personal essays for online magazines, it's worth noting that you typically have to pitch each individual essay. This can be time-consuming and reduce how much money you're making on an hourly basis, as you have to put time into researching the publication and drafting a pitch before you even find out if they will be willing to pay for your piece.
Don't fret, though-- there are other ways to get paid for writing in a way that lets you spend more time writing and less time pitching. One of the best ways to find writing gigs is through our Freelance Writing Jobs board, which posts new listings every day from clients that are happy to pay great rates to writers.